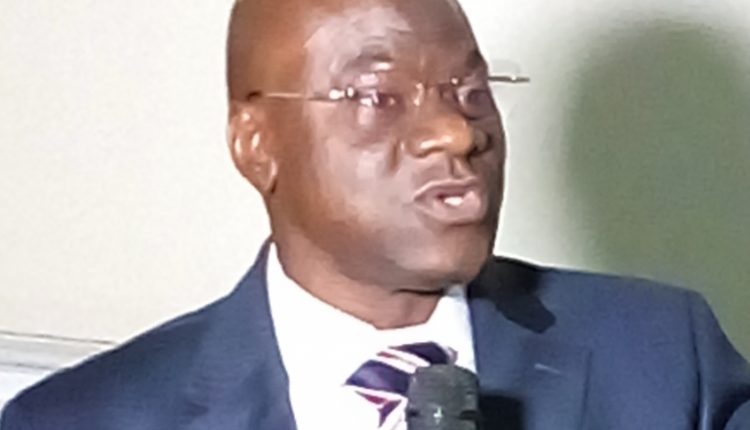 ANLCA Crisis: 'Its possible mischief makers are just dropping Afolabi's name'-Mustapha
BY EGUONO ODJEGBA
 The registered Board of Trustees (BOT) of the Association of Nigerian Licensed Customs Agents (ANLCA) said it has written a letter to the Chairman of Sifax Group, Dr. Taiwo Afolabi, to confirm his membership and chairmanship of the factional ANLCA BOT.
The letter according to the registered BOT is to enable it decide the next line of action to be taking, noting that Afolabi is a gentleman with no record of brigandage, unethical or unhealthy politicking, nor of banal interest.
The registered BOT made the disclosure at a press conference it held on Tuesday in Lagos, to highlight steps it is taking to mitigate the leadership crisis that has engulfed the association in the past two years; and to deal with the issues ofpurported recalcitrance by the Tony Nwabunike led National Executive Committee (NECOM), which the BOT averred has been duly suspended from office, through court orders.
Chairman of the registered BOT, Alhaji Taiwo Mustapha said, "We have written a letter to Afolabi, the chairman of Sifax Group to find out the true position about this illegal BOT put in place at the illegal AGM held at Owerri.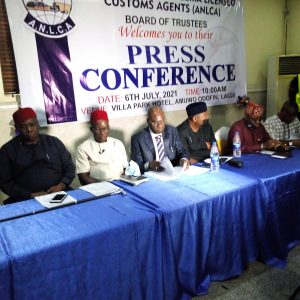 "We know Afolabi, he is gentleman to the core, we do not see him as someone who will be going around with trouble makers. He is a very successful and respected businessman. He is a well respected and responsible association member. We think that he was deceived into attending the Owerri AGM.
"But like you all know, the Iju led NECOM has been taking the laws for granted, and we have decided to put a stop to their shenanigans, through lawful actions. Maybe they are just dropping his name, because if you look closely, he is never with them. Have you seen him with them during all their illegal activities contrary to court orders?" he asked.
Mustapha also said that the authentic registered BOT led by him have decided to arrest the wave of rascality in the association with the appointment of an acting NECOM, in order to embark on the restoration of discipline and order, in addition to restore the lost glory of ANLCA in the past three years.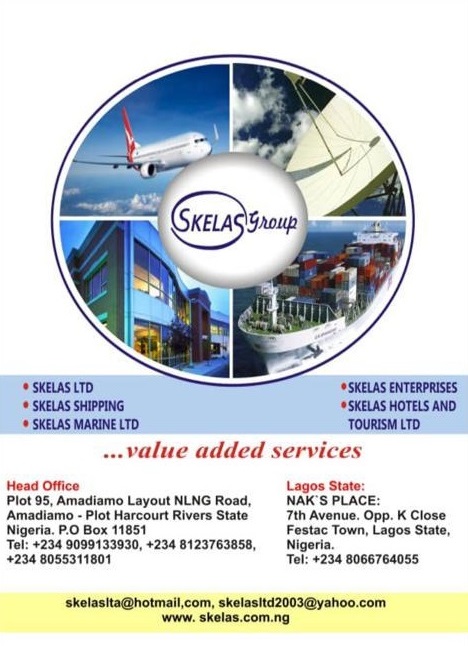 Mustapha further disclosed that the appointment of an interim NECOM to run the affairs of the association has become necessary in view of the alleged suspension of Mr. Tony lju Nwabunike's leadership by the court.
He said as the custodian of the collective sanctity of ANLCA, the BOT is empowered by the constitution to take over the day to day affairs of the association in the period of crisis, and or to appoint an interim executive committee pending the resolution of any crisis, to avoid creating a vacuum.
This is even as he dismissed his purported expulsion  alongside his fellow board members by the Nwabunike led NECOM, which he described as an act of comical rascality, noting that the lju led NECOM has been suspended by a court of competent jurisdiction and stopped from parading itself in office.
His words, "We want to re-emphasise it here today that as far as we are concerned in ANLCA, and as far as majority of our members are concerned, Tony Iju remained suspended as ANLCA President"
"Secondly is that, whatever they have done by way of appointing anybody as board members becomes null and void. We have also decided that in as much as we are not ready to take law into our hands, we would continue to pursue the court cases to a logical conclusion, and even if it means jailing any of them, we would do that.
Mustapha lamented that the unfortunate current crisis has rubbed off adversely on the capacity of ANLCA to continue to influence industry development like it used to do, noting that the association has degenerated into a booth of joke.
"Today, ANLCA has become a laughing stock in the maritime sector, but on our own, we would start repairing all the damages done. One action we are going to take now is to call for an AGM where we are going to appoint acting national executives.
"They (Tony Iju's NECOM) came up to say that we were jeopardising the interest of NECOM, and that they are inviting us to a Disciplinary Committee, and I ask myself, who is supposed to invite who for a Disciplinary Committee? Is it you that is disobeying the law of the land or some of us who kept quiet in the interest of peace in ANLCA and allowing you to keep parading yourselves and dancing naked in the market Square?"
He continues: "To that extent any action taken by lju and his cohorts are in contempt of court, and therefore null and void."