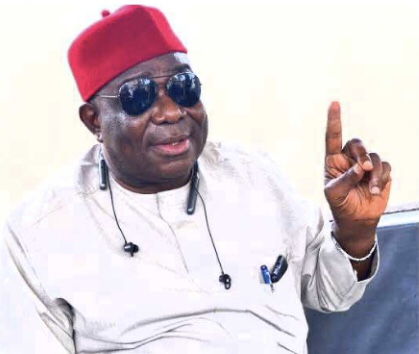 ANLCA Crisis: 'We will abide by Committee's Recommendation' – Offobike
The interim Coordinator of the Western Zone of the Association of Nigeria Licensed Customs Agent (ANLCA), Sir John Alfred Offobike has debunked insinuation in some quarters that the interim national caretaker leaders appointed by the Alhaji Taiwo Mustapha led registered Board of Trustees (BoT) is opposed to the Conflict Resolution Committee recently set up by the Governing Board of the Council for the Registration of Freight Forwarding in Nigeria (CRFFN).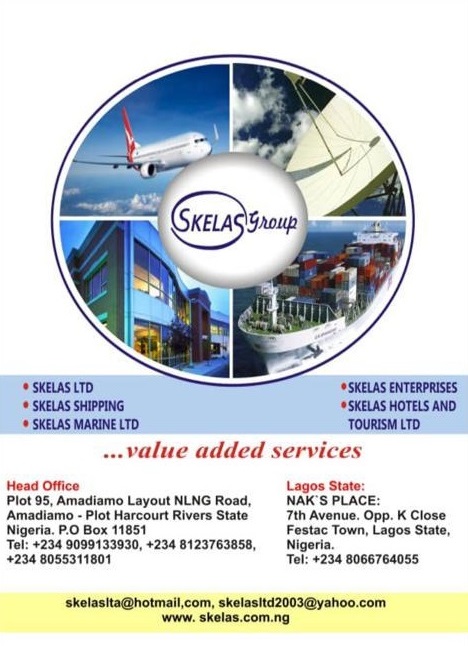 Also fondly known and addressed as Dan Katsina, Offobike said his group has implicit confidence in the sincerity and capacity of the committee to deliver on its mandate and thanked the Board of CRFFN, the Minister of Transportation, the Nigeria Police and friends of ANLCA for their genuine concerns aimed at resolving the four years old logjam.
In a chat with select journalists, he fingered a former chairman of board of the association, Chief Henry Njoku, embattled national President of ANLCA, Iju Tony Nwabunike, former member board, Oge Peter Obih, and sacked national officers including Dr. Kayode Farinto and Azeez Mukaila as being behind the crisis; even as he accused Njoku and Obih of laying the foundation for the intractable crisis.
Reports says the warring factions in ANLC A have agreed to abide the decisions of the conflict resolution committee set up by CRFFN, this sounds good to the ears, can you confirm this?
No matter how much we pretend, God knows how this crisis started, I have cone my best as a zonal leader. I have met Tiny Iju eighteen times, I am still repeating it now, eighteen times about the issue of the Board of Trustees (BoT), and warned  about the impending danger, that as national leaders we should not get involved. But Njoku (Chief Henry Njoku) is a very cunning man, he caused this crisis with Oge Peter Obih going to the court to challenge board members not covered in the association register at the Corporate Affairs Commission, which was the beginning of this problem. In our constitution, there is a rule that before anybody can go to the court, he must first go to arbitration committees, but both of them decided to danced naked and carried Tony Iju along as he was been led by the nose by Njoku. This was because Njoku prepared the ground and made him the president. He (Njoku) was the Chairman of BoT, he went to hire and and appointed people in different chapters that are not administratively in existence, people who were not elected. He went to Warri to bring 7 people, went to Calabar, brought 7 executive, went to Enugu and also brought 7 questionable executives.  So he used his connection to as chairman board to manipulate the electoral process by recruiting people as delegates illegally. He also brought from Abuja, he did all this illegalities as the chairman BoT because he knew that Tony Iju cannot win election fair and square because he has no support from the west, and with very little support from the eastern zone. He had an agreement with Tony Iju to help him win, while he will remain the board chairman, that he does not want to vacate the office, and Tony Iju fell mugu. Even with all the manipulations Tony Iju won the election only with three votes, he was not the people's choice. After the election he knew the tenure of western zone chapter will expire by three months or so, and he knew it is the same executives that voted at Enugu that will contest and he started his mago mago. After people have bought forms and were waiting for elections to be conducted, they have been screened; Henry Njoku directed that the election should not hold.
Even after contestants have bought forms?
Yes they have been screened. So together with all of his gang and Farinto, they fixed a meeting for 18th of December 2018, and people asked why. At that illegal meeting they suspended all executives of the western zone and that was partly how the crisis started. It was after their internal election in the board which was won 5 to 2 votes that Obih went to court; to play the spoiler.
There is something I need to clarify about the board election, was it that Njoku refused to stand for election or he was defeated? What was the basis for wanting to remain in office after the 2018 board election had taken place and a winner has emerged?
He didn't want the board election to hold, he wanted to continue as board chairman even when members insisted on going ahead with the two-two years notational leadership. Pay attention to what I am going to tell you now and publish it. After that election, Igbos were giving award to maritime stakeholders they believe were due for recognition. Henry Njoku showed up there to tell Ndi-Igbo that Tony Iju will is contesting and will win the Nnewi/Okwuzigo Federal Constituency Anabmbra State House of Representatives election. He added that because Tony Iju will win that election, the vice president, Kayode Farinto will automatically become the president when Tony Iju leaves for the House of Representatives. He explained that if he stepped down as Chairman Board and Farinto becomes ANLCA's president, Ndi-Igbo will be cheated in the leadership structure of ANLCA. So he refused to participate during the board election. When the board new leadership began preparation to get inaugurated, as part of the plot he asked Tony Iju to write to the board to give him (Njoku) six months to prepare himself to leave. The board reacted and said how can we give you six months when election has been conducted and a winner has emerged? But to avoid crisis and out of respect for Tony Iju as National President, the board conceded 90 days grace. From nowhere, along the line Obih went to court to obtain judgment to disqualify Mustapha and the other five members of board, on the ground that they were not captured in the association's register at CAC. It was all planned, and that was how the crisis started. But let us forget the past, recently the BOT have finally wok, sacked the National Executive Committee (NECOM) and appointed an interim national executive which is the best approach to stop prolong naked dance. The delay created unnecessary vacuum.
You just said the development is a welcome one even though it came late, is that the popular view by members of the association?
Yes, the majority of our bonafide members have identified with the registered BoT action, you saw them in their hundreds jubilating that day now, didn't you? The board's action has ended the reign of the trouble makers, the suggestion has been hanging for a long time, but you know the BoT Chairman, Mustapha loves peace too much, and didn't want to heat up the quarrel and was always pressing us to take it easy that Tony Iju and the other will embrace reconciliation. But he never did until he ran away. The new plan is for Farinto to become the new president, they have even shared leadership positions among themselves. While the plan is for Farinto to be the president, Dennis Ukwu of eastern zone will be the vice president. After they have finished this one year extension they illegally created for themselves, he will now contest for another term. Now they are making noise that our board has no power to appoint interim executives, Henry Njoku did that for two years after Elochukwu (Chief Ernest Elochukwu) left office. Henry Njoku ruled the association for two years…he was appointing people up and down on interim basis.
So, Chief Njoku as chairman board ran the affair of the association for two years?
Yes, he did, go and check the association record. I was telling you that Njoku is a very complex and tricky person. If you carry him on your car as passenger, Henry Njoku will end up chasing you out and taking over your vehicle, and make you the passenger. He is like a monkey that you give water to drink, to take the cup back becomes a problem, that is the nature of this man. And he is a schemer, he can manipulate anything as you see him, despite being so quiet with unassuming look, he is very dangerous like a serpent. The whole crisis in the association is caused by Henry Njoku, not with just this last administration; he has been a trouble maker.
Can we look at the crisis reconciliation committee that has been set up by the governing board of CRFF, some people…
The council is an arm of the government and all accredited associations are regulated by it, including ANLCA. Despite that our members are not in the present governing council board, we believe it is the regulating authority, and we respect its authority. I have heard that Farinto is bragging, Ozoe Chukwura is bragging, he was in the last board and feels he still has influence in the board. Peter Obih was also a member of the governing council, they have been heard saying that they are happy, that we accepted to answer the committee; that they hold the ace. At the beginning some of our people said we should boycott the committee, because they fear that Njoku and his men at the board may tele-guide the committee. I told my people no, that the council is an authority, that even though they have come late, it was better late than never. Therefore the intervention of the governing board is in the right direction. We have also taking note of the composition of the committee members, I didn't see any of these people who are politicians there, we view them as serious civil servants, and I also can feel the sincerity of the chairman of the board of council, who said the transport minister have been briefed and have endorsed their action. I have been told that the minister was a maritime person before his appointment as minister, if they have shown interest to help us end the crisis, it is a welcome development. So I told my people that we should not exercise fear, that we should submit to the council and the committee, and they accepted. We have gone to see them at the council and have submitted all the facts and files relating to the matter. To tell you that the council's intention is genuine, they already have copy of the association's 2008 original supreme constitution and a copy of the 2020 constitution they amended at the backyard.  When we got there, they showed both copies to us, so they are working. We have told them the causes of the problem, they are not politicians, we believe they have integrity. So we are calm, whatever the committee recommend, we'll bide with. When my people complained that some of the council members are made up of NAGAFF and Tony Iju foot-soldiers who may influence the settlement in their favour, I said they should not worry that we are on the side of the law and truth, and I can't see the council and committee being led by the nose. Truth will always prevail, no matter how long and no matter the circumstances. Those the court asked to stop parading themselves as national officers and who are selling the dummy that the injunction lasted only ten days are still throwing that argument around. We have told the Governing Board to go to the Federal High Court Ikoyi to confirm if the case is still on their file. They will tell you the suit is still valid, Farinto and his gang cannot cover the eyes and ears of the members of the committee. Imagine a gang of people who perpetually held our courts in contempt with various forms of violation of court ruling, saying we that is obeying court orders will go to jail; can you imagine? They are jesters. We have confidence in this committee set up by council. The chairman of the committee is a retired banker, a product of Harvard University and a pure Muslim, an elderly man. Our interaction with them was open and they are passionate about restoring peace to ANLCA, so whatever they recommend, we will abide by. When we visited, we told them the 7-days they gave is not enough. We urged them to involve all ANLCA's ex-presidents, to find out from them the norms with regards to constitutional amendment, leadership vacuum, trusteeship and custodianship of NALCA'S political structure, secretariat and any other thing.
Did they agree to invite your former leaders?
It was a suggestion, they should if they want to get the facts and get to the bottom of the whole crisis.
What will the police do at the committee? I don't think the police was invited. The police have tried many times to settle this matter but did not succeed, it is our hope that the council will succeed, we have submitted all the facts and figures, we will abide by their decision because they came to help us solve our problems. We believe in the committee's ability to deliver in good faith. I told you the committee members are from different background and we see them as men of with integrity and good standing. I don't think anybody can bride them to act outside their brief. They invited Farinto group just like they invited us, we have given them our certificate of return, let them provide their own certificate of return. Our certificate of return is verifiable, it shows when we were elected, let them show the certificate they are operating with. Is it not the one of 2018 in Enugu which is four years tenure? That was also the constitution used in swearing them in, that is the constitution they have violated, the oath of office which all of us swore to protect and abide with, which they violated with impunity just to satisfy their ego. So all of the problems we have had and still having is because of one man, Henry Njoku. If he had vacated office willingly, we wouldn't be having problems, he refused to leave and when he was sure he had planted people everywhere to continue to execute his plans, he said he was going but set up an illegal board he runs from outside. He returned after inside as he got them to make him the board patron. I told you he is a schemer and manipulator.
Would you say Chief Henry Njoku got that far because Hon. Nwabunike the National President provided him unlimited cover?
Yes and no, remember I told you Njoku made Tony Iju president in the first place. So all along, the plan was to remain relevant in ANLCA forever, so we can also say that he used Iju. I called Tony Iju last week to remind him of the problems he created and the state of ANLCA. He said he has told Njoku and Farinto that they should end the matter on April 16, 2020, that he is a national politician and does not want ANLCA issues to affect him in his future political career. He said he want to live in peace. I know he will deny that he didn't say so.
Why would you think he handed over to Farinto and didn't wait to handover before traveling if he wanted the matter to end in April?
Politicians likes to create problems and leave it for others to clean up, he ran away when he knew the worst part of the crisis was approaching. The truth is Iju didn't have the capacity to rule ANLCA and also didn't have the capacity to say no to Njoku, running became his best option because no general runs away during war time. He knew what was coming and did  tactical retreat, he is as guilty as Farinto and Njoku; he cannot run away from the actions he hatched or supported which plunged ANLCA into this crisis.
So how is the new interim caretaker leadership doing?
The Nigeria Police Area E Festac Town has locked up the secretariat, they say they do not want anybody to destroy the place, so the interim government is operating from outside the secretariat but firmly in charge of the day to day running of the affairs of the association. Njoku also was there and was saying he will call a meeting to amend the constitution, that the two boards can be collapsed into one immediately, so that we can move forward. He is always cunning and wants things his way, but we refused. So that is where we are now, the interim leadership is working from outside.
When did Chief Henry Njoku come up with this position?
At the Area Commanders Office Festac Town last week. Peter Obih was also at the Police Station, he said he went to court because in 2014 when he spearheaded the move that for administrative convenience, the leadership of the board should be rotated every two years, nobody supported him. That was what he told the police when they blamed him for going to court. He said when they now decided to implement the arrangement in 2018, he felt neglected and decided to teach them a lesson. Let me tell you, the same Peter Obih is reviving International Freight Federation (IFF). Last Tuesday he called a general meeting for that purpose at Villa Park Hotel Amuwo Odofin, that ANLCA is dead. Peter Obih is IFF Chairman BoT. Njoku too has set up another association in the east he is leading. During the marriage ceremony of our former president, Prince Olayiwola Shittu's daughter at Lekki, I was together with Innua Mohammed when Tony Iju said that he was ready for the Yoruba people who he said were against his leadership, that he will scatter the association, that he will be the last president; there plan will not work, ANLCA will outlive them. I have told my western zone members to remain calm. My happiness is that in all of these, we thank God that nobody died. We want to thank the Lagos State Police Commissioners for his fatherly intervention and advice and want to apologize to him over Mukaila Azeez's reckless accusation against him. Both him and Farinto talk anyhow simply because they know that the law forbids police officers from suing the citizens without clearance from the inspector general of Police. Both of them are already nursing the ambition to have an office at the Lekki Deep Seaport, they have already shared offices and positions, they want to remain as national leaders. Farinto should read John chapter 12 Verse 27 in the Bible which says power is given from above. So he should humble himself and stop all this rascality. He should put God first in everything he desire, not the other way round.
What exactly is his offence in this respect, because as the acting president, isn't he required to talk from time to time?
Anywhere he is talking he act as though he is Mobuton Sese-Seko, he bully people and feel like a semi-god. Look at the way he talks, every time he is accusing and blackmailing customs all because it is a civil service. Recently one of his boys was arrested for clearing a container of drug and he started a press war that customs have no right to arrest a clearing agent but the importer. The police should investigate that case and identify the barons, it is a cartel. He also said NDLEA cannot arrest a clearing agent who has an indemnity form from his importer. It is the duty of anyone arrested with contraband items to produce the owner and he would be allowed to go, you can't be barking and trying to blackmail government agencies because you have access to the press. He was at the House of Reps probe and started criticizing customs, he accuse police of compromise and bias, he talks like a bully. Leaders talk with dcorum. It was the same Farinto and co that wrote false allegation to the Nigeria Police Alagbon that myself, Taye Oyeniyi and others…that we armed criminals with AK 47and face masks. We were detained for two days, locked up with criminals in the same cell. He even got order to detain us for one month, thank God, AIG Dasuki came to our rescue after studying the case file. He said you people are one family why are you planning evil against one another. I hope you also remember that they went to the press to publish that Offobike and others were detained for arms criminality, he stained my name. Mukaila Azeez signed the letter, he called me later and was swearing that he merely signed the letter, that he didn't know the content was against us. But I have forgiven them and left the matter to God. My name is Offobike, ask any Igbo man the meaning. It means justice and equity, like you cannot go to equity without clean hands. I am very conscious of what I do, I have my name to protect.
So I have told our embers to be calm because I know that no matter how far and how long lies are peddled, truth will catch up sooner or later and no matter how much you try to bury the fact, truth will prevail at the end of the day. We thank the transport minister and chairman of the board of CRFFN for their interest to help us end the crisis.