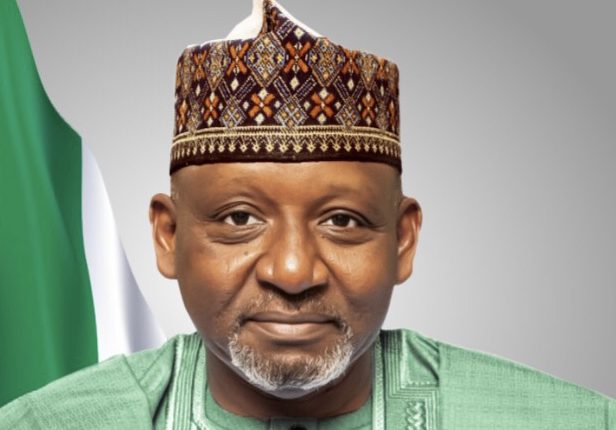 BY EGUONO ODJEGBA
The Minister of Transportation, Engri. Mu'azu Jaji Sambo has left no one in doubt about his determination to refocus, rebuild and raise the bar of efficiencies in the transport industry within the limited time available to him.
While his background as an industry person is regarded as an added advantage, he has continued to match words with action as he personally leads the re-calibration of this government's projected growth trajectory in the nation's transport economy.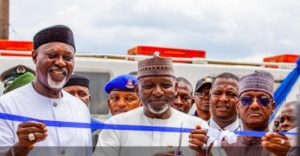 Last week he embarked on a tour of the eastern regional ports for an on-the-spot assessment of terminals in the region, vis-à-vis infrastructure, assets, operations, productivity and optimization of the nation's economic advantages as a maritime nation.
By Friday, the Honourable Minister arrived at the National Inland Waterways Authority (NIWA) Area Office Port Harcourt where he commissioned three patrol boats and 32- Seater ferry boat said to have recently been procured to enhance the nation's operational efficiency as well as encourage water transportation.
Laudable as the passenger ferry boat may be, it is coming at a time regulatory capacity of the authority is at its lowest ebb, and at a time all hands are expected to be on deck to build the required operational regulatory efficiencies.
This is more so especially given the sad events of the loss of lives of many Nigerians in separate boat incidents preceding the appointment of the incumbent minister, apparently owing to inadequate and lax regulatory capacity.
Under the circumstances, what a responsive government is expected to do is to increase efforts in shoring up what is missing to be able to function effectively and to up its game in the essential provision of regulation within the stretch of the nation's operational and navigable inland waterways.
Whereas this task lies squarely with NIWA, it is the responsibility of the Federal Ministry of Transportation to guide and offer the required supervision to ensure that the right thing is done.
Thus far, it comes across a little disturbing that NIWA succeeded in misleading the HMOT into commissioning an operational commercial asset that is clearly neither a priority nor within system framework; while neglecting critical developmental capacities such as raising the bar of regulation through adequate deployment of logistics and manpower, through training and deployment of qualified personnel for specialized tasks and operations like monitoring and surveillance, search and rescue, inspection and accreditation, sensitization and mobilization etc.
Unlike railway operational services that is provided by the railway authority, inland waterways commercial ferry and boat services is currently undertaken by the private sector, while the job of government is that of regulation, monitoring, surveillance, search and rescue. It is worrisome that rather than focus on what is lacking, the Managing Director of NIWA, Barr. George Moghalu has also dragged Sambo into endorsing some of its questionable projects that has merely introduced an anomaly into the system aside depleting the nation's scarce resources through misappropriation.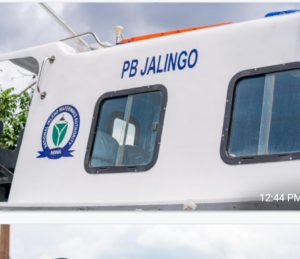 What is more embarrassing and melodramatic is the fact that the minister condescended to launching the patrol and passenger boats on land, sitting idly on their hanger within NIWA's premises; thus exposing Nigeria to the booth of jokes.
Nobody is thus sure of the functional status of the water crafts, which reduces the commissioning exercise to a circus show with the minister gleefully seated inside one of the boats, while those with him including the authority's management staffs grinned from ear to ear, to complete the theatre of absurdity.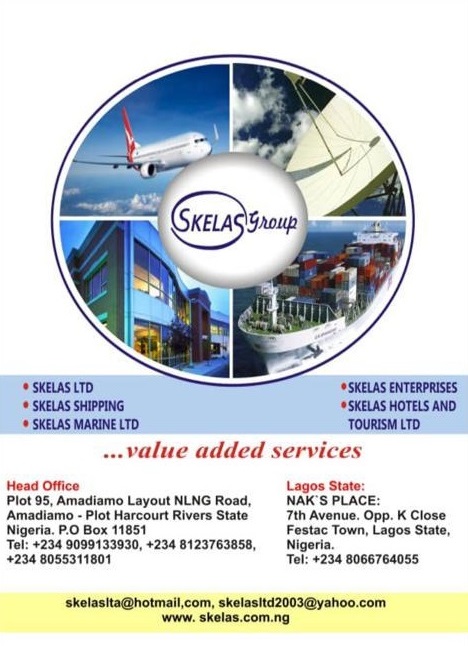 However this government chose to rationalize the illogicality, it is most unfortunate that the HMOT gave official seal to the official melodramatic.
Although Nigerian is blessed with a going inland waterways commercial operations that is only limited in terms of boats and assets  correct specifications, sizes, carrying weight and mass; the NIWA Act does not envisage participation in commercial boat services.
Therefore, the acquisition of a ferry boat purportedly to encourage the growth of fleet expansion at a time we are hugely challenged to keep pace with regulation, develop, accredit, inspect and monitor capacities is not only disingenuous but politically and economically reprehensible.
Nigeria is going through hard times, there is acute revenue shortages, our economic productive assets are under-performing, inflation is rife, we are challenged in the area of capital and recurrent expenditure; debt servicing is growing, foreign earnings has dipped significantly; and this is certainly not the time to be wasteful.
President Muhammadu Buhari is rounding up his administration and it is his hope that his ministers and chief executive officers preoccupation at this time is to support him to handover a legacy built on sound and enduring framework.
Thankfully, Sambo during  the commissioning of the three boats inclusive of the passenger ferry boat described inland waterways transportation as critical to the economy, even though it is no longer the cheapest and safest means of moving goods and persons, especially in riverine areas like the HMOT observed at the Port Harcourt Area Office of NIWA.
Having served in subordinate management role in the authority, and with an understanding of its impact on national development, the minister must insist on the minimum design and momentum to achieve a well structured organised private sector led operations, devoid of white elephant and unsustainable projects.
While the transport minister's call for NIWA leadership to operationalize the Lagos Marina Area Office said to have been identified as a hub for interstate coastal transportation of cargoes is germane and significant, perhaps there's need to tarry until the right framework, economic, security and required infrastructure are put in place. Anything less will amount to a national disservice and a possible prelude to further administrative derailment and disaster.
It will be recalled that Moghalu in 2020 embarked on a faulty interstate coastal transportation of cargo through ill advice, believed also to have been driven largely by an inexplicable rush to fulfill narrow considerations; believed to be political, economic and otherwise.
Even though it is said that our state actors are immune to shame, one cannot rule out the fact that the failed trial in 2020 earned this government some embarrassments by foreign interests that watched that operational rascality.
That error was tolerated in the expectation that the Buhari government still had time enough to retool the system and re-launch a fresh start. Sadly the inland waterways hadn't quite achieved any real transformation nor achieved a mapped recovery in the last dispensation until the beginning of this minister's regime.
He must therefore get demand adequate briefing lest the same mistake is recorded again by the same government at the twilight of its lifespan.