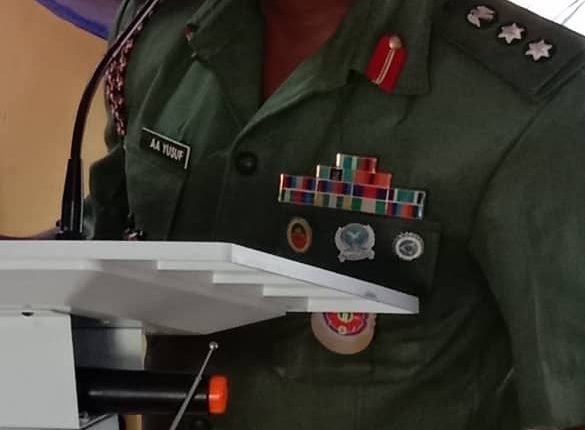 Army, NIMASA, Others Task Journalists on National Security
BY EGUONO ODJEGBA
The Nigerian Army School of Public Relations and Information (NASPRI) in collaboration with the Nigerian Maritime Administration and Safety Agency (NIMASA) has enjoined maritime journalists to eschew sensational reportage capable of tipping national security and undermining the flow of foreign direct investments (FDI) into the maritime industry.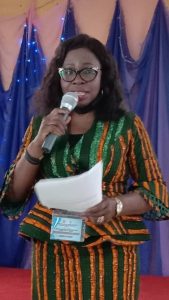 Speaking to 50 maritime reporters during a training session at its conference room in Bonny Camp, Acting Commandant of NASPRI, Col. Aliu Yusuf said with a large expanse of coastal waters, the maritime sector has what it takes to attract local and foreign direct investments and generate trillions of naira for the country than the oil and gas industry.
The army public relations chief trainer however noted that the huge benefits can only be achieved under a collective pool of resource which depends to some extent on responsible and objective reportage of the sectoral activities.
"The maritime industry is a key sector of the Nigerian economy. The sector has been estimated to be bigger in size than the oil and gas but I don't think we have explored that so far. If properly harnessed, the industry, experts say the sector has a potential to realize more than trillions of naira for this country.
"We need to cross check and verify our facts before we put them out to the public because what people read about the industry would greatly influence whether they would want to invest in such an industry or not, especially given that the world has become a global village," he said.
A guest lecturer, Prof. Abigail Ogwezz-Ndisika of the Mass Communication Department, University of Lagos, who made presentation on Ethics, Skills and Personal Qualities to improve Maritime Reportage, urged journalists to be guided by the ethics of reporting in order to contribute positively to the growth of  the maritime sector.
The mass communication professor admonished maritime journalists not to be subjective but to be fair and balanced in their reportage; and to give the required scope through which readers and listeners can draw their conclusions; rather than forcing a bias conclusion.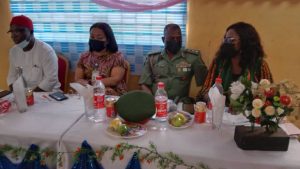 "Journalists owe their audiences moral responsibilities, which are though ethical and referred to as soft law but are now codified. In the performance of their duties journalists are expected to obey certain rules and regulations that bind members of the profession based on certain fundamental journalistic principles applicable in all regions of the world, truthfulness, refusal of bribes and avoidance of plagiarism.
"Media personnel have a duty to protect and secure the industry, they should ask themselves if what they are doing is right or wrong and in so doing ensure that they understand the rules of engagement. They should be diligent to ascertain the truth in their publications and ensure that whatever they are championing is responsible.
"You cannot infuse your opinion on issues, if you want to do that, it shouldn't be your opinion, provide background to the development at hand and let experts air their views. That should form your opinion, because if you do otherwise, you will be injecting your bias," she said.
She continues: "Media personnel have a duty to protect and secure the industry, they should ask themselves if what they are doing is right or wrong and in so doing ensure that they understand the rules of engagement.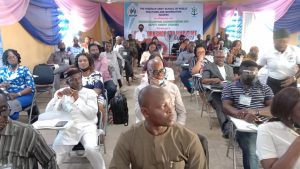 "They should be diligent to ascertain the truth in their publications and ensure that whatever they are championing was responsible," she said.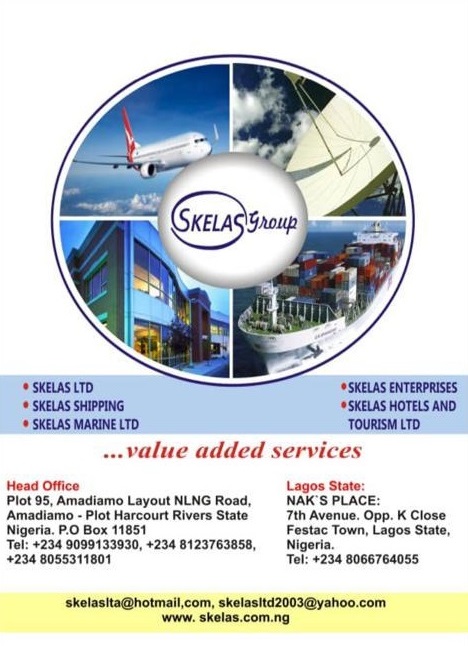 The university don however identified a number of challenges confronting professional reporters in Nigeria, which said has the tendency to promote unethical behaviours.
She listed the challenges as economic, institutional and political; noting that many media organisations are confronted with operational needs which she said also affects their efficiency and balance. Overall she said professional ethics is on the decline as a result of the challenging times, media houses now crave profit making in order to break even and to continue in business.
"On the other hand, this has increased the craving for profit making by media barons who own media out fits. The need for media ethics rises as news reporting becomes driven more and more by the free market rather than the truth.
"There is therefore the need for corporate organisations including government agencies such as NIMASA and the Nigerian Army to support the media practitioners as part of their Corporate Social Responsibility CSR, in terms of provision of technological tools and training to enable them do their jobs more efficiently and professionally."
In his address, Director General of NIMASA, Dr. Bashir Jamoh, said there is need to continue to train media practitioners to provide them with modern techniques of reporting to aide them educate the public on developments and opportunities in the sector with a view to attracting investments.
The DG NIMASA who was represented by his Special Assistant on Communications and Strategy, Ubong Essien, commended journalists for helping in nation's building through robust reportage of activities in the maritime sector.
He assured maritime journalists of NIMASA's commitment to continue to support them to build capacities.
"Whatever needs to be done to support our friends in the media, I want you to know that you have an ally in the agency that will lend its voice as best as possible to support this sort of initiative and you can expect that there will be more of this to come so that we can build capacity and let Nigerians know that maritime is an important sector of the economy.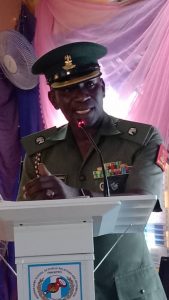 "As a coastal nation, we should be aware of our maritime strength and for that to happen, the media hold the key to realizing this. So, we count on you to do your best as we also strive to do ours and  will keep supporting you," he said.
Participants were also taught other topics ranging from preserving national security and attraction of FDI through unbiased reportage, effective use of new media for responsive maritime reporting as well as best practices in maritime reporting.
Another resource person, Mr. Marce Anyanwu  also presented a  paper on the topic, "Preserving National Security and the Attraction of FDI through Unbiased Reportage", in which he enjoined reporters to promote unbiased reportage, warning that doing so could adversely affect  the nation's security and also negatively impact on FDI.
Dr. Olunifesi Suraj who spoke on the "Effective Use of the New Media for Responsive Maritime Reporting", identified multiple channels of information and advised on how best to authenticate factual information.
"Number and diversity of sources of information will continue to multiply rapidly, and makes it more challenging to get your messages to the right persons with enough frequency so that they can hear it".
He noted that while powerful online social media such as Face book, Twitter, Instagram etc have taking the centre stage in news dissemination, he said that there's always a need to combine traditional news outlets with the digital driven social media, because a lot of news audience still believe that the traditional media carries more accurate information.