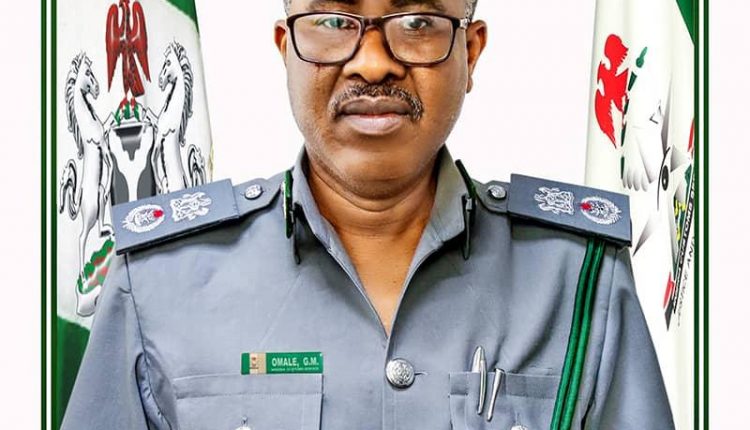 Border Closure: Sokoto/ZamfaraCustoms Intercepts Trailer Load of Banana Bond for Niger Rep
BY EGUONO ODJEGBA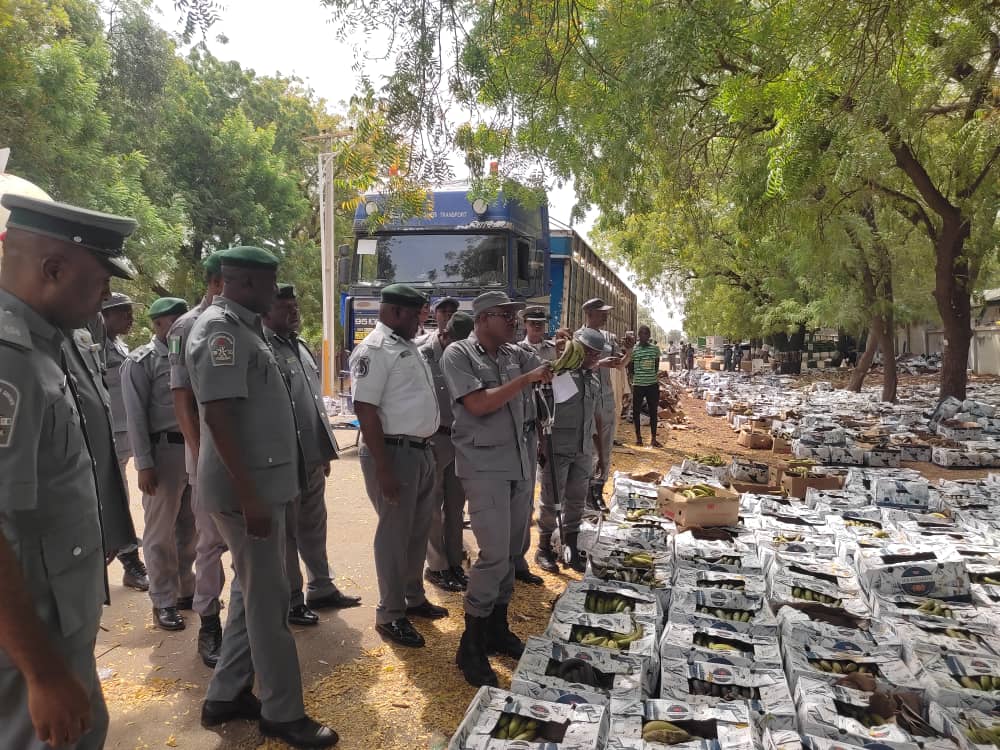 In keeping with the spirit of the closure of land borders against the Niger Republic by the federal government, the Nigeria Customs Service, Sokoto/Zamfara Command yesterday, October 30, 2023 impounded a trailer load of items including a comnsigment of banana heading for Niger Republic.
The Customs Area Controller, Comptroller Musa Omale faulted the movement of the banana on the grounds of the closure of land borders with Niger Rep, and hinted that additional layers of checks were immediately created to beef up surveillance to ensure strict compliance with the orders of the federal government.
He explained that the One thousand Eight hundred (1,800) cartons of foreign Banana from Ghana bound has a Duty Paid Value of N17,576,392.00; and enjoined Nigerians and other traders plying the route to desist from engaging in any trade with Niamey and to exercise patience until the issues are resolved.
According to a statement made available by the Command PRO, Abubakar HT, the customs area controller reminded the general public that the Border closure with Niger Republic subsists, even as he appealed to the general public for understanding.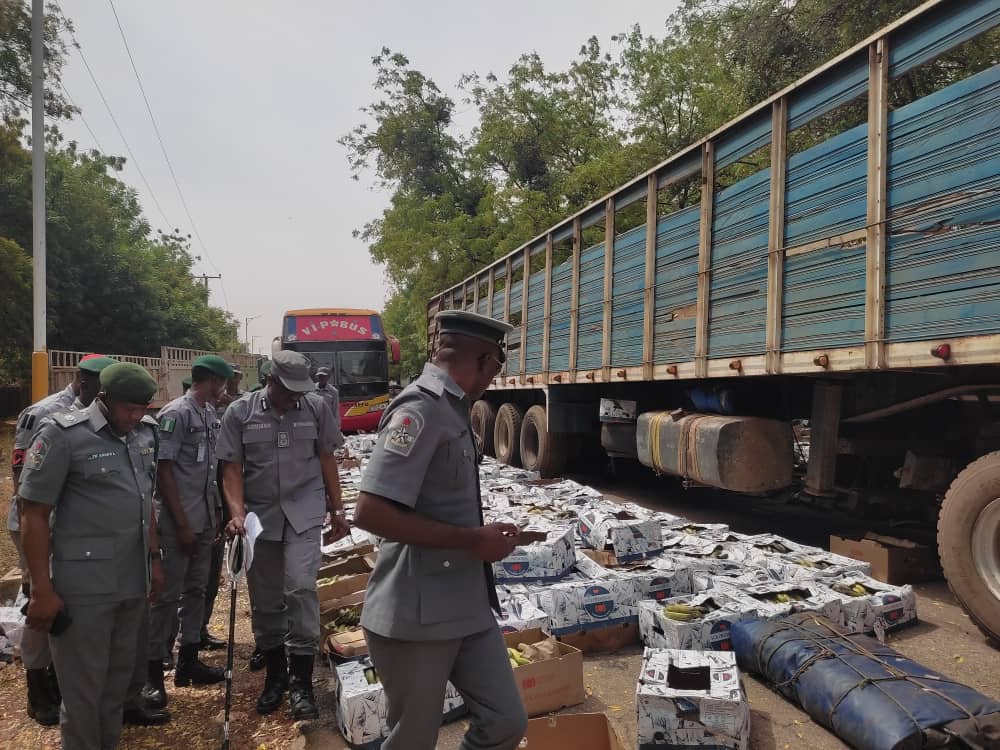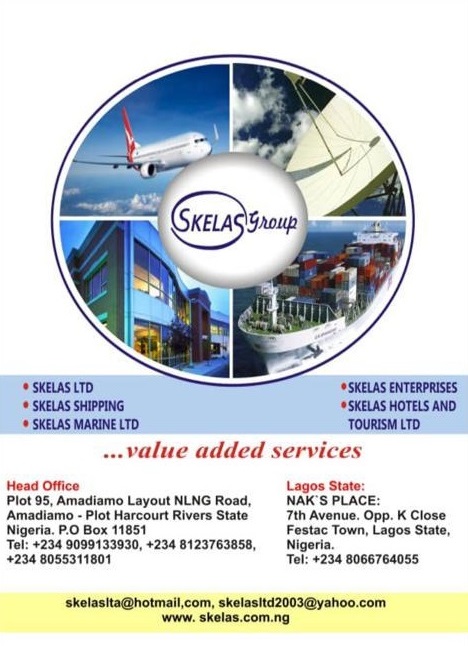 The statement reads: "You are welcome to this significant press briefing aimed at keeping the Public abreast with the level of implementation of the Border Closure under the Command.
"As you are aware, on the 30th of July, 2023, the Federal Government directed the closure of all Border Stations with the Niger Republic consequent to the Coup by the Niger Military Junta.
"The Service immediately complied with the directive; The Comptroller General of Customs was on ground to ensure full scale implementation. The Command through additional layer of Enforcement Operations and intelligence gathering recorded number of interceptions.
"Among them include One thousand Eight hundred (1,800)cartons of foreign Banana from Ghana bound for Niger Republic, the Duty Paid Value of the Banana stand at N17,576,392.00", adding:
"This is to further remind the general public that the Border closure with Niger Republic still subsists.  We implore the public to exercise patience as we hope for an amicable resolution of the Niger Crises."