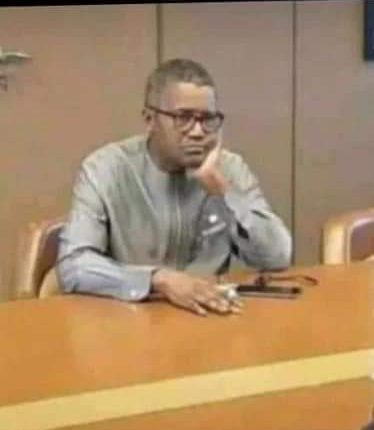 Can President Tinubu Reasonably Hold Dangote Accountable?
BY EGUONO ODJEGBA
The question of Aliko Dangote and the perceived vexatious negative impact of that name on the integrity of our financial administration, trade competition and indeed our national economy have resonated over the past two decades.
Whether in his personal capacity as a Nigerian or in his corporate capacity as the Chairman/CEO of the Dangote Group of Industries, Dangote as he is simply called has for a long time already, triggered a major national worry, nay major national upheaval, over his influence and seeming voodoo grip on the fate of this country; which like a master sculptor god, he holds in his hands and uses his fingers to mould her in whatever shape tickles his fancy.
Yes, whether in the matter of unending import and tax waivers, tax holidays, tax exemptions, preferential tax arrangement, ridiculous tax concessions, default tax question, roll-over tax cancellations albeit official posturing and description, monopoly tendencies and privileges and allied special concessions, skewed manufacturers special concessions, the list and nomenclature is endless.
They change as government and its successive policies changes whether it is fiscal or macroeconomic, exchange rate, borrowing rules and template, correspondent banking, the Dangote magic, call it Dangote reality is such that the Central Bank of Nigeria continuously tailors its policies to espouse and aggregate his convenience.
It doesn't matter if all other industries put together collapses, however critical to the national economic mainstay they may be-that is the ogbonge, gidigba power that Dangote has wielded throughout successive governments spanning over two decades; beginning especially, with the administration of President Olusegun Obasanjo.
There are records to show that the one-man squad economic violence, so to speak, aided by oppressive policy regimes started with the Obasanjo government; with President Obasanjo allegedly as the chief-in-crime executive director and the cul-de-sac.
It was not only Aso Rock that Dangote manipulated and successfully pocketed, for whatever reasons there are, he was also able to effectively pocket the Nigerian media, which has since become very vigorous and useful trumpeter of the Dangote dynasty and economic vision.
It is thus understandable that with the fall of government and the media, and then of course with the judiciary in toe, it is not hard to imagine how Dangote may have managed to ride rough shod on the system without been challenged and halted; until the immediate past Governor of the CBN, Mr. Godwin Emefiele had his balls and brains wrapped in the powerful, deadly coil of President Tinubu's serpentine investigator, Jim Obazee.
And just on account of that ominous political fury, society somewhat thinks or are made to believe that President Tinubu is aiming to walk his talk on his renewed hope campaign agenda, by trying to make an example with Aliko Dangote; who according to unconfirmed online media reports has been ruffled a bit by the reported no nonsense stance of the president and Asiwaju of all Nigerian leaders.
But can one politician alone, especially in present day Nigeria, take the battle of corrective remedy, especially one aimed at cutting the Dangote reality to size, without our media which has since abdicated its duty to society and is presently in a laid back,  occupational comfort position, devoid of the ethos of just professional responsibility?
And seriously, can Tinubu alone pretend to be able to hold Dangote accountable? Put differently, is President Bola Ahmed Tinubu interested in holding Aliko Dangote, President of the Dangote Group of Industries accountable, where others beginning with Obasanjo has so far, failed?
While we must individually provide the answer to that above immediate question, we must in addition ask whether as a Nigerian, we are individually and collectively sincere and willing about the task of restoring our economic justice system. But we must also ask, will the political and economic elite, that hollow pillar that supports our existence, also adjudged as an extremely selfish and desperate clan, sit back and watch their empire of privileges uprooted? Because in the long run, the Dangote machine also branches out and connects, to a small or large extent.
Since the reported snubbing of Aliko Dangote by  the president and his insistence that the industrialist pay back the balance of monies he obtained from the CBN through purportedly through arm-bush tactics, Dangote has been rumoured to have taken a number of far reaching decisions.
One is the reported review of his supposed high profile life style, and which reportedly includes putting his private jet and yacht for sale, and with it the luxuries they afforded him hitherto. You're damn right if you think otherwise!
Can Dangote live another life apart from the one he has lived through our collective permissiveness and our indifference, believed to be driven by moral and material corruption in the past twenty years?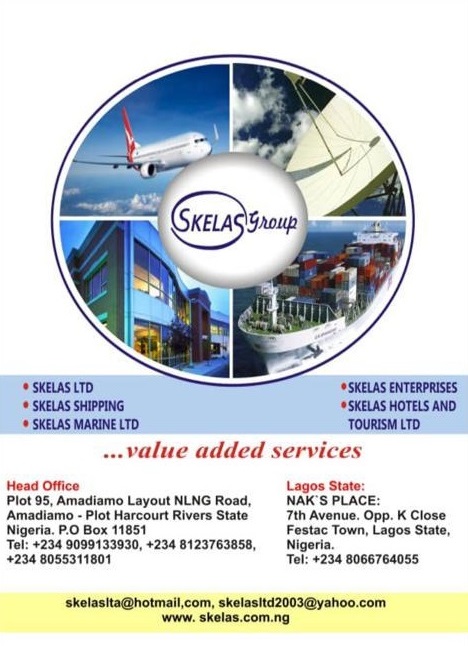 Everybody says Dangote has exploited our commonwealth to enrich himself, and no doubt, the noise of these allegations resonates to the high heavens. If Obasanjo, Yardua, Jonatha and Buhari did not stop him, what makes us think that Tinubu will?
There was a rumour  back in 1999 that as President-elect, Olusegun Obasanjo  told a group of few trusted political followers to tell Dangote who was believed to have been making efforts at meeting him as the president in waiting, to go and pay his taxes.
The implication of such weighty advice was that even back then during the military era, Dangote may have already been a subject of public concern as it relates to tax administration and corporate governance.
So what did Obasanjo do? It was speculated that despite Obasanjo's rumoured  initial posturing to rejig the nation's tax administration and get heavy weight industrialists like Aliko Dangote to play by the rule, he reportedly, after repeated and lengthy audience with Dangote, backed down after allegedly been bitten by the suspected Dangote acquiescence virus carrying bug.
Those whose business it is to know say Obasanjo suffered the 'do-it-the- Dangote-way' bug; which simply meant that Obasanjo or whoever has a sense of direction or objection in the Presidential Villa, gets carried along and integrated in what is termed 'shared interest' if you like, some kind of magic wang that gets occupants of the Presidential Villa coo in quiet agreement.
And considering that occupants of the presidential villa from 1999 to date are people with peculiarities, it stands to reason that the ship of state has suffered from inadequate care and protection against organized undertakers and rappers of the commonwealth.
Especially, since the presidency has so far either fallen to either absolute power mongers or those with purpose and vision but incapacitated by ill health; or else, drunkards with laize-affaire attitude to governance, or to absolute ethnic bigots and tribal revisionists.
So, whichever way Nigeria turned, she has consistently it would appear, been waylaided by the Dangote reality and have always been brow beaten into acquiescence. However, the Dangote reality must not be mistaken for some sort of a Dino Melaye or Nyesome Wike theatrics or melodramatic verses, which are much unlike the delicate intricacies of the multi-dimensional furnace-to-loops rusted nuts that turns the turbines of the Dangote deals.
Only a determined, purposeful and forward looking leadership with the right political will may succeed in containing and bringing the Dangote reality to an end, and freeing Nigeria from its octopus grip.
Perhaps, it is for above reasons many think that President Ahmed Tinubu does not fit the bill, although he has reportedly put in what amounts to a reasonable start up show, by reportedly impressing it on Aliko Dangote the imperative of repaying the balance of over $3.4 billion the industrialists allegedly got the Emefiele led CBN to loan to him via alleged fraudulent instrument.
But those who are optimistic that President Tinubu means well and will succeed in delivering the country from years of needless servitude, argue that the presidential impetus given to Jim Obazee is still in abundance and will be inexhaustible until every act of audacious rape like the un-collaterised $3.4 billion debt part of which has put our economy into a comatose state, is reversed.
Only the Dangote reality can be responsible for the loan of $1 billion from an international finance house, the Afrexim Bank in the second quarter of 2023, and where a princely $750 million out of the figure is funneled into illegal domestic lending at a concessionary rate. The conspiracy and audacity is simply mindboggling.
Indeed, only the Dangote reality could have the CBN headmaster's head on the slaughter slab, and made to consent to the swapping of Form M as an instrument of import for Form A being an instrument of correspondent banking, two financial instruments diametrically opposed to one another; in such a callous manner that the country loses hundred percent, without remedy.
If anything at all, perhaps what President Tinubu wants at this auspicious period is the genuine prayers of all well meaning Nigerians to help him succeed in checkmating this monstrous reality.
The president must also take firm steps to arrest the drift in national insecurity by clipping the wings of insurgent groups and their leaders, and if he can use his tenure to achieve national security, borrowing integrity, transparent competition and financial stability, he would have done enough; since these would be the foundation future government can build upon; relieved that a pace setter has prepared the ground.