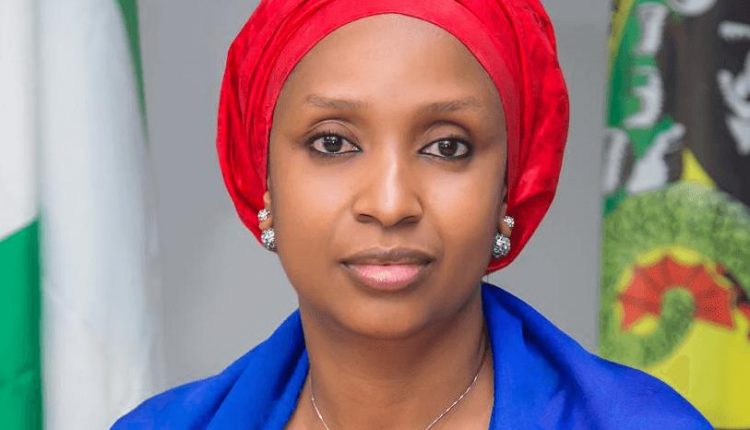 Did NPA lie about MT NAVE ANDROMEDA?
 It's almost a week since the Nigerian Ports Authority (NPA) denied that MT NAVE ANDROMEDA which ran into trouble over allegations of attempted hijack by Nigerian stowaways, was not returning from Nigeria. For a maritime state of Nigeria stature, telling lies about our local involvement in matters that appears to jeopardizes the global space does not only cast doubt on our fidelity to global trade but could be very embarrassing to the Nigerian State as a whole.
It thus curious that the Managing Director of NPA, Ms. Hadiza Usman have made no further statement on the matter, since its initial denial that MT NAVE ANDROMEDA was in Nigeria. Did NPA lie and if she did, is it in Nigeria's interest to maintain this lie? How will the world believe in Nigeria's commitment to safety of international of seafaring?
As a major port hub of international sea trade in sub Sahara Africa and the West and East Central coast particularly, Nigeria is a key arm of the International Maritime Organisation (IMO), and World Trade Organisation (WTO), amongst other global groups that enjoys bilateral mutually beneficial business relationship.
This partnership is further strengthened by treaties, protocols and conventions which drive mutually subsisting codes of operational and commercial ethics, with varying pillars of best practices for safety and security of international trade and interests of global member states.
It is on account of this that the Nigerian Ports Authority (NPA) is expected to play host, with utmost fidelity to the oil tanker that arrived Lagos on 18th September 2020, believed to be laden with the Nigerian National Petroleum Corporation (NNPC) cargo,.
Reacting to claim that the stowaways were Nigerians who boarded MT NAVE ANDROMEDA within the Lagos pilotage district, Engr. Adams Jatto, General Manager, Corporate Communication, NPA, said the authority have no record of the ship on its log book.
In its response to inquiry made by industry news outfit, Maritime Insider, Jatto said, "We have investigated the vessel MT "Nave Andromeda. The vessel was not declared in any of the ports. The vessel did not apply for e-SEN (Electronic Ship Entry Notice) in the SEN offices of the Authority" adding:
"The vessel did not report her arrival to NPA neither was the vessel attended to by NPA as the Authority was not informed so she did not berth in any of the Ports".
Surprisingly, the oil tanker which was believed to have departed Lagos on October 6, reportedly ran into trouble somewhere around the English Channels, upon the discovery of seven Nigerian stowaways; who reportedly were aggressive and believed to have resisted arrest.
The British authorities had therefore, raised alarm on the safety of the ship with news report by its media that the Nigerian stowaways had attempted hijack of the Liberian flagged oil tanker. Considering the allegation of the British authorities against the Nigerian stowaways, it not only t amount to a damning verdict that MT NAVE ANDROMEDA was not in Nigerian, it also calls to question the British position that the oil tanker was returning from Nigeria.
The issue of who is actually lying between Britain and Nigeria comes to the fore. Does the NPA management under Hadiza Usman understand the real application of its e-SEN on its operational activities? Are competent hands in position of key responsibilities? Who are Usman's handlers? How much has she learnt of the authority's operational procedures been a non professional appointee?
Those whose business it is to know say NPA posture is inconsistent with merchant shipping protocol and therefore abusive of member states utmost fidelity that protects international merchant shipping. Some analysts also expressed concern that such untoward response to a ship in apparent distress is the most un-supportive, unconventional, and unprofessional response.
Is NPA always like this or the development a product of uninformed and unintelligent port administration leadership? Analysts say that the denial was uncalled for and could embarrass Nigeria, further noting that NPA reaction to the distress oil tanker is not unconnected to the authority's laid back attitude and perceived failure in its mandate over Nigerians territorial waters.
Others who punctured NPA's claim says the authority merely played to the gallery in order to cover up for its official negligence and incompetence. British media had reported that Special Forces flew in to take control of the distressed ship following signals from UK defense authorities.
British Special Forces were reported to have gained control of NAVE ANDROMEDA last Sunday evening, purportedly in response to request for help from Hampshire police, no sooner the vessel distress signal was picked up, leading to fears that the crew was no longer fully in charge of the ship.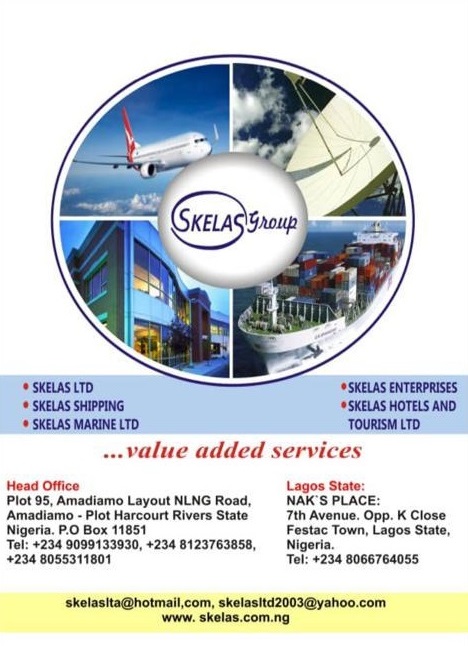 Sky News quoted the UK Ministry of Defense as having declared the oil tanker and crew in possible danger. According to the news medium, "Armed forces have gained control of the ship and seven individuals have been detained. Police investigations will now continue. Initial reports confirm the crew is safe and well."
The 228-metre tanker reportedly attracted attention last week after failing to dock as expected in Southampton on the south coast of England at 10.30am GMT (6:30am ET) last Sunday morning. The Sky News quoted marine traffic data as reporting that the tanker departed Lagos, Nigeria, on October 6.
NAVE ANDROMEDA is managed by Inchcape and owned by Greek operator, Navios Maritime Holdings. The vessel was reported to have made two stop over on its voyage, anchoring off the Canary Islands and off the French coast just south of Saint-Nazaire in Brittany.
Pinnacle Time findings indicate that the tanker carrying NNPC CARGO arrived Lagos on 18th September 2020 having departed Antwerp Port Belgium on 2nd September 2020. Top impeccable sources note that upon its arrival, the ship was escorted and guarded by personnel of the Nigerian Navy who remained with it throughout its ship-to-ship mid-stream operation at 15 mile location.
The NPA have tactically disputed MT NAVE ANDROMEDA that she was coming from Nigeria where the stowaways illegally boarded. Experts says it smacks of unethical behaviour for Nigeria to deny what amounts to obvious facts by clumsily putting up cooked defences instead of admitting its fault and apologizing for the embarrassing incident.
The authority had in reaction to media inquiry denied knowledge of the presence of NAVE ANDROMEDA in its ports; as though its sphere of inspection, monitoring and control ends at the ports. Experts say much of cargo transshipment takes place mid-stream, and that if NPA is saying midstream sts operation is outside of its purview, such admission is calamitous, when viewed from the security and economic perspective, and the quantum of revenue and dangerous leakages such official negligence could have caused over time under the present NPA leadership.
Ports operation and maritime security experts opine that ships carrying out midstream operation do not require SEN. When contacted, the CEO South Side lnternational Resources Ltd, Captain Warredi  Enisuoh, corroborated above position, and reasoned that the stowaways may have accessed the tanker vide daughter vessels in the course of sts operation.
Responding to inquiry if cargo ships engage in mid-stream discharge are not obliged to log into SEN, he affirmed that they have no reason to. According to him, "Yes, it is the case with all VLVs doing sts operations, they don't require SEN, my deduction is that the stowaways used daughter vessels to board the mother vessel MT NAVE ANDROMEDA."
He however added that "It is illegal to enter a port state without ship notice of entry, unless for all it takes, such ship entered to take momentary refuge."
Warredi further explained that for safety of vessels and crew during sts operation, it is mandatory for NPA to inform the port state which is Nigerian Maritime Administration and Safety Agency (NIMASA) for all midstream operations; not just in fulfillment of international best practice, but as a mandatory requirement for safety purposes.
He posit that in the event of explosion for instance, the response falls squarely on NIMASA, and thus negligence of this level could have far reaching consequences "should we be talking about something much more dangerous than issues of stowaways."
Checks also indicated that failure of NPA to have the tanker under its chart and radar have undoubtedly robbed Nigeria of NIMASA 3%  Surcharge, apart from other revenue loses accruing from Cabotage fee from daughter vessels taking the cargo to terminals from mid-stream.
Speaking further on the development, Captain Warredi said stowaways are usually treated with respect onboard pending when they are handed over to the relevant authorities. He explained that proven acts of maltreatment of stowaways could earn a ship captain sanctions.
His words: "From my experience at sea, even a stowaway has rights when discovered. You have to feed them, you can give them limited work for safety reasons, You have to declare them to the authorities, You are not allowed to treat them as Prisoners or criminals any evidence of such treatment can result in the ship and or Captain being detained.
"By law, a stowaway becomes part of your crew. You have to respect and treat him humanely until you hand him over to the authorities. You can only lock him up after consulting the authorities and there's an instruction to do so".
It has however been confirmed that the stowaways have been released from police custody, where they were taken upon their reported arrest by the British Special Forces.