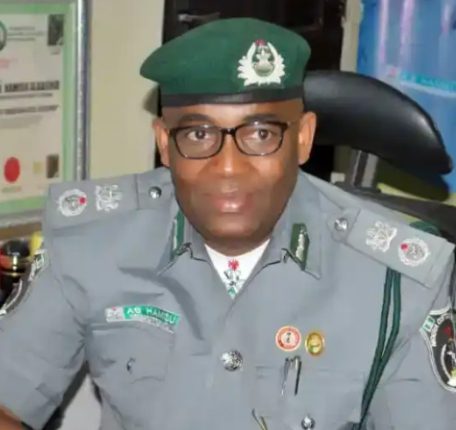 Hamisu reaffirms lead with uncommon anti-smuggling record
The recent arrest of some quantity of donkey meat by the Nigeria Customs Service (NCS), Federal Operations Unit (FOU) Zone 'B' Kaduna, brings to the fore a significant deepening in the record of anti-smuggling activities in the zone.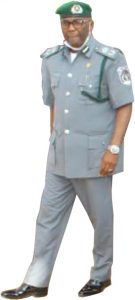 This is especially so because in the past, seizure of donkey meat didn't feature as an important item in the enforcement menu, and whereas, soon after, Kebbi Command of the Service followed suit, with seizure of a significant quantity of donkey meat, said to be central to international protection.
Whichever scale of measurement one adopts in looking at the activities of the Kaduna FOU Zone , one is bound to appreciate the sheer gigantic difference in terms of enforcement results, believed to have risen progressively, across critical parameters of local and international prohibition and protection.
Since assuming control of the unit in November 2020, Comptroller AB Hamisu psc (+) have raised the bar in all fronts, operation wise, whether in terms of synergy and partnership with relevant organizations, or in terms of the quantum of seizures; which includes controlled and prohibited drugs and medicaments, rice, fuel, vehicles, skin and hides, arms and ammunition, etc.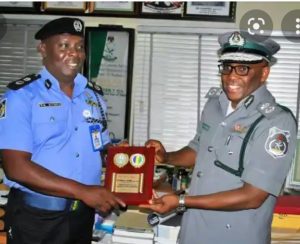 Evidently, his uncommon leadership strategy which transcends his operatives' team spirit to operational finesse has tended to produce the collective locomotive strength currently driving the unit's overall successes.
Thus for the first time in close to six years, the seizure of donkey meat has opened a new frontier, not only for the fight against economic sabotage but the protection of globally listed endangered species and the safety of consumers against off menu consumption, culturally and officially.
Obviously an intellectual power house, Hamisu is drawing largely from the customs prohibition books, as much from the large expanse of his intellectual outlook. It goes without any gainsaying that his exploits at the zone is unmatched, both figuratively speaking and in terms of content, and comparative analysis.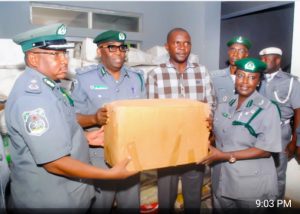 Not only are seizures a regular routine, the quantum have been in leaps and bounds, even as some have been marked high profile; looking back ten years enforcement record at the unit. The flexibility and operational savvy of his officers and men, also remain a unique marvel in Hamisu's cocktail of managerial conquests.
Highly versatile in customs operations, Hamisu had the privilege of been de-compartmentalized, and drilled in the most consequential core operations of the service, be it revenue, risks and administration, enforcement, classification and tariff.
A certified customs trainer and chief instructor, before his present assignment, Hamisu was the Commandant, Customs Training College, Ikeja Lagos; where his task was to mould graduate recruits on customs duty for a career service to fatherland.
Hamisu's impact on the Kaduna headquartered zonal federal operations unit can better be imagined than enumerate. In its most recent outing, it made a total of 144 seizures, with a combined value of N251, 701, 377.33; which was between February 24 and March 23, 2022.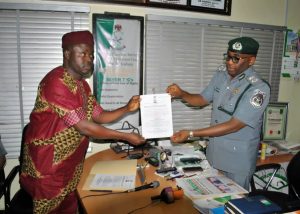 Aside the 2,348 sacks of donkey meat, the seizures include 126 parcels of Cannabis Sativa, Tramadol, and D5 Tablets, foreign parboiled rice and vehicles, amongst others.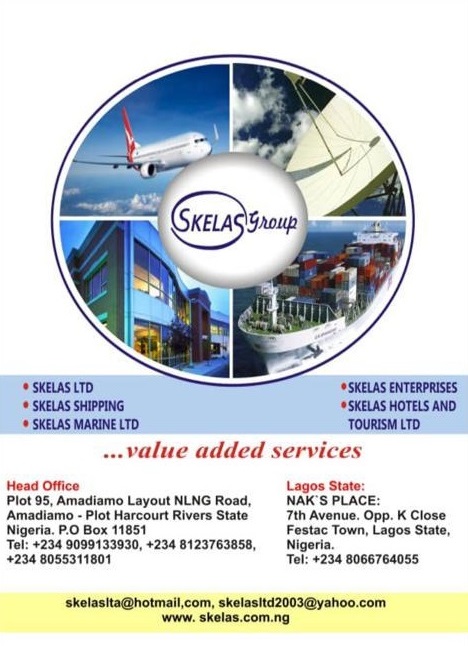 In December 2021, he showcased various seizures made between 30 September and 16 November 2021, with a Duty Paid Value of N390, 992,674.8. Hamisu has helped the cause of the customs service in its fight against drug smuggling; intercepting high risks based Tramadol, Pregabalin capsules, Codeine Syrup and other unregistered medicaments.
As usual the unit handover all seized food and drug items to the relevant agencies including the National Agency for Food and Drug Control (NAFDAC) and the National Drug Law Enforcement Agency (NDLEA), as well as the Nigerian Police Force.
In a 17 days fury during the first quarter of last year, the unit recovered N51million.  According to the Unit Public Relations Officer, ASC1 Mailafiya Magaji, a total of 39 seizures was made between March 22 and April 8, 2021, with a Duty Paid Value, DPV of N51,499,799.58.
Earlier in February, the Unit under Hamisu recorded 51 seizures, which included 180 pieces of assorted Jack knives in the Tsafe Area of Zamfara state. In May 2021, the equivalent of 2 trailers of rice and 103 wraps of Cannabis Sativa were inteercepted. This was in addition to the recovery of revenue receipts of over One Hundred and Ninety-Four Million, Five Hundred and Sixty-Five Thousand, Three Hundred and Eighty-Eight naira, Eighty-One kobo only, N194,565,388.81, for the month of May 2021.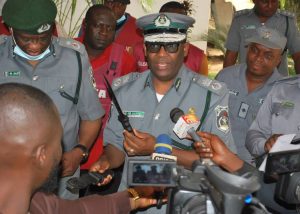 The revenue receipt recovery spree continued in August 2021with over One Hundred and Twenty Million Naira, N120million, from seized items. In addition, the Unit handed over 500 cartons of unregistered pharmaceutical products impounded by its operatives within the period to NAFDAC.
Speaking on the seizures, Hamisu said the unregistered pharmaceutical products include Hiegra Sildenaful Citrate tablets, Colcaps Chlonphenirame mateate capsules 4mg, Crisunate injection 60 mg/ml, Gazamtine 100ml and Pepo-provera injection 150 mg.
He followed with a haul of 98 seizures between 30 September and 16 November 2021, with Duty Paid Value of N390, 992,674.8. The seizures include 33 units of vehicles, 944 bags of foreign parboiled rice, 524 kegs of suspected foreign vegetable oil.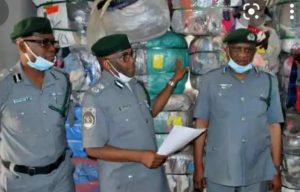 It is noteworthy that the unit under Hamisu's watch occasionally parades suspects in connection with some of the seizures, example of which are Meers Monday Ike and Emeka Akwali, whom, according to the Unit Controller, were arrested in a Honda Accord vehicle with registration number AEE 132 AA by his operatives along Zaria-Kaduna expressway, following credible information, in August 2021.
In March this year, Hamisu handed over contraband drugs and other seized offensive items to the Nigerian Police and the National Drug Law Enforcement Agency (NDLEA), with a Duty Paid Value of N251, 701, 377.33.
Worthy of note among the seizures were various quantities of Cannabis Sativa, sachets of Tramadol, D5 Tablets, foreign parboiled rice, vehicles, and 2,348 sacks of donkey meat. In his characteristic transparency and accountability, Hamisu also announced revenue receipt recovery of over N232million between 23 March and 25 April 2022.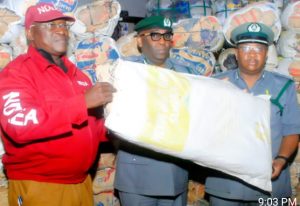 The Unit which comprises 10 states of the North West and North Central, including the Federal Capital Territory Abuja, resonates with the anti-smuggling czar's echo; believed o be highly intelligence driven.
While reiterating the negative effects smuggling have on the well being of the people and national economy, Hamisu enjoined smugglers to desist and embrace legitimate trade, not only for their own good but also for the overall good of all Nigerians.
He also enjoined Nigerians, especially those within the zone to be observant in their environment and to give information about any suspicious economic activities in their area to the customs, as part of their civic duty in the collective fight against smuggling.