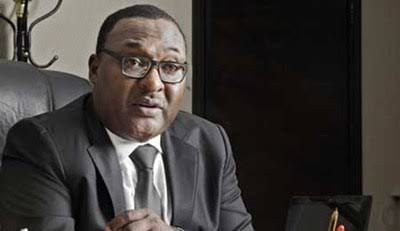 Hassan Bello: The Challenge before Aso Rock
For a long time already, the democratic seat of power appears handicapped when it comes to making use of competent and qualified hands to drive the national engine of growth.
Conversely, after the discovery of credible and capable persons, occupants of Aso Rock suddenly begin to convulse under the weight of party and ethno religious quibbling and rationalizations, and often looses the opportunity to get the right candidates to run critical state corporations.
Strangely, the presidency does not often prevaricate when wrong appointments are made, and thus making the subject of quality appointments appears accursed and annoying, with the exception of very few cases.
Perhaps, one such few and impactful case study is that of Mr. Hassan Bello, the Executive Secretary/CEO of the Nigerian Shippers' Council.  There is no doubt that Bello is a household name within in the national sphere, amongst economic analysts and development theorists.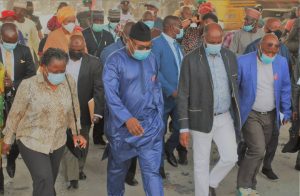 But does Aso Rock really know Hassan Bello in terms of his quality representation in state affairs, maritime economy, national discourse and critical federal interventions? How much profiling of his energetic, effervescent and robust public service standard, that has added colour to the scorecard of this administration has the presidency taking time to note and possibly warehouse?
How then is the government taking note of public office exceptional performances, as a repertoire to draw from for future utilization necessary to rebuild public confidence in the business of governance?  It is only through an informed checklist that competence and cognate experience can be drawn from, by a government that seeks sustained development reform and economic growth. This essential checklist guides government against poor and politically orchestrated appointments, which has been a major bane in the advancement of our national planning and economic growth. Even though this idea may sound offensive and perhaps, even threatening to political party system governance, Nigeria is still at a stage where outstanding, quality and competent appointments, reappointments and deployments is necessary to attract a rainbow of intellectual economic pillars and technocrats, through whose appointments and effective deployment will better our service delivery, across sectors.
It can only be assumed that it was through such an effort that some of the personalities adjudged to have made very positive impact on our national economic growth, were discovered and retained for optimal utilization. The league of the great economic icons is by no mean exhaustive, but they include Rilwanu Lukeman of late memory, Adebayo Sarumi, HRH Lamido Sanusi, Charles Soludo, Adeshina Akinyemi, Ngozi Iweala, Forunsho Kupolokun, Edmund Dakuro, Dora Akunyile, also of late memory, etc.
Leadership assets are too critical to remain at the peripheral of record keeping. As Hassan Bello itches gradually to the end of his two constitutional terms at the Nigerian Shippers' Council, it is not too early for Aso Rock to begin to plan where next to reassign him, lest the country loss him to our usual poor planning system.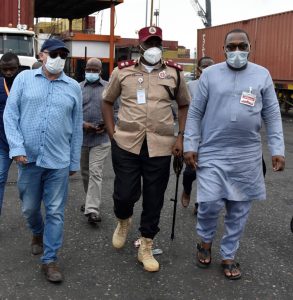 President Olusegun Obasanjo government can be scored high for recognizing the place of technocrats and economic caretakers, whom he routinely engaged and assigned to critical portfolios, over and beyond party, religious or ethnic considerations. Through such critical mapping, President Obasanjo without apology to anyone reassigned Chief Adebayo Sarumi from the Nigerian Shippers' Council to the Nigerian Ports Authority, as soon it became clear he needed a technocrat to carry out sound reforms agenda at the ports industry.
His successors, Umaru Yar'Adua and Goodluck Jonathan didn't lose sight of that critical nexus as they each, made effort to appoint tested and proven fit hands to important departments and agencies, sometimes, in leap frog manner, appointing persons from the ivory tower to  the real sector, from civil service to industry, and from  the private sector to public service.
This is no doubt in a contrast where some of the most critical appointments in the country can be said to have gone to misfits, unqualified and totally unprepared persons, that one is often seized with apprehension, when fine technocrats, competent and economically tested administrators like Hassan Bello are gradually walking on the finishing side of their present assignments.
As the helmsman of Nigerian Shippers' Council, Bello has greatly impacted the dynamics of the nation's ports trade, through efficient and robust investments administration. For all practical purposes and intent, he has re-written the concepts of evolutionary ports developments in Nigeria, with huge tell tale evidences appertaining to the transportation sector with a hue of  integrated systems proposals and programmes.
He has also been a strong and consistent voice calling for the linkage of intermodal transportation system, in addition to the connectivity of the seaports with landlocked commercial centres nationwide, through sustainable, competitive connectivity and dynamic interchange.
His evolutionary ideas has remained top compelling policy proposals that has continued to engage stakeholders in the maritime industry and beyond, assuring of government robust and sincere attention at all tiers of governance. Those familiar with his oft lone and nationalistic voice acknowledge his passion for service through simple, believable, do-able returns on investment initiatives that is not only able to drive Nigeria's real economic indices upwards, but also able to simplify economic processes through structured, modern and appropriate tools of commerce.
He abhors jargons and confusing terminologies, as much he seeks clarity and openness in every official undertaking. He is on recorded for his radical shift away from normal officialdom that seeks to emasculates government businesses via cloudy and cumbersome official culture, be it regulation or operation. A system top business executive, Bello was until his appointment as the agency's acting boss by President Goodluck Jonathan, a director and head of legal services.
He was confirmed substantive Executive Secretary by the present government, through acting President, Prof. Yemi Osinbajo in 2017. Within a space of two years, he was able to re-tool the defunct Inland Container Depots (ICD) scheme that was abandoned through ill execution into a widely accepted bustling initiative, which has since been in operation under a new concept known as Inland Dry Ports (IDPs); with a number of the geopolitical zones buying into the scheme.
It will be recalled that Through such critical mapping, President Obasanjo without apology to anyone reassigned Chief Adebayo Sarumi from the Nigerian Shippers' Council to the Nigerian Ports Authority.
Bello also midwife the Trucks Transit Park (TTP) designed to strategically complement the IDPs for stop overs, maintenance and resort, tailored to enhance safety and sustained road use discipline.
At the break of the corona virus pandemic in February last year, Bello remained at the front line, assessing and evaluating the course and outlook of the pandemic in our ports.  The total expression of his commitment quickly dwarfed the argument that his front line position was consistent with his office as the ports economic regulator, on the basis that every agency of government in the maritime domain is charged with some form of regulation.
Bello's soldiering front row debonair, established what many believed provided the federal government confidence giving approach, which largely galvanized a positive national response for the continuation of ports activities during the pandemic.
Despite his loud, repeated protestations, there is no gainsaying that Bello was and remains the official face of government at the front line in the maritime domain, even as the pandemic enters its second wave. His rare sense of duty and honour akin to a ship captain's state of emergency drill, apparently without undue consideration for his personal safety, sought to engage in all official gatherings, especially with government agencies and the organized private sector, collaborations to keep the port economy running at the most perilous moments.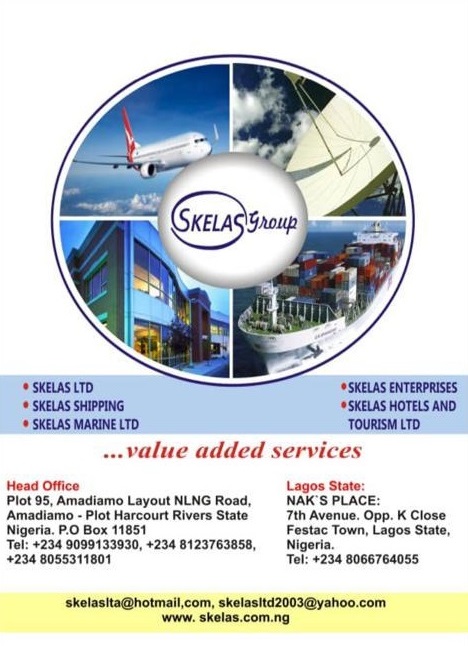 Any keen observer would have noticed his shrewd business diligence, outstanding corporate relationship with the business community, in addition to his high heel stewardship style, all tailored to achieving his agency's regulatory roles and protection of Nigerian shippers.
Bello is on record as one CEO who often denies himself the comfort of his cozy office, especially at a time of nigh national risk, to engage in occasional ports facilities working tours to monitor and assess general compliance; and generally carry out on the spots assessments, including case study evaluation of the effects of the pandemic on the ports industry, in addition to interacting with various stakeholders on the need to harmonize government interventions and the deployment of fresh dynamics to keep the beat going.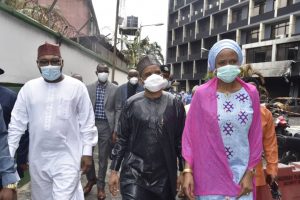 Since becoming the Council's CEO in 2014, Bello has significantly turned around the fortunes of the maritime industry and shippers alike, through institutionalization of standards and best practices. Unsentimental and focused, he has dared to bring foreign shipping companies under the rules of engagement, while also insisting on service capacity improvements at all fronts.
He has reinforced the federal government opposition to every actions deemed detrimental to indigenous participation in the maritime and port sectors, and ensured that while local players are encouraged to equally build capacity and play by the rules of engagement, Bello ensures that the Nigerians shippers' Council not only advocate synergy of competencies but that shippers are protected against undue extortion and avoidable harsh operating environment.
Bello has since caused for the harmonization of unwarranted elongated shipping charges hitherto imposed on Nigerian shippers, and did not shy away from taking the legal long walk, to ensure that the right trade practices are entrenched.
The NSC under his watch has developed a robust dispute mediation mechanism that has since ushered in responsive legal dynamics in the shipping community where issues of disputes are almost always resolved, amicably. Perhaps, it should be mentioned that the Council under his watch pioneered processes that has recorded legal victories in critical areas of disputes, and this has ended decades of foreign shipping companies near apparent disregard for rules and regulations.
A man of great ideas and foresight, Bello has been able to put in place a new port order characterized by cost efficiencies, and has remained upbeat in promoting and encouraging measures to streamline cargo dwell time and turnaround time of vessels calling the nation's seaports. This effort is in place and running under the auspices of the Standard Operating Procedure (SOP), launched under him.
Under him, the Council has also been at the front lead in getting shipping companies to establish empty containers holding bay, while tasking truckers, freight forwarders and clearing agents to raise their capacity through partnership; aimed at easing the problems of distrust, surcharge, while seeking to integrate insurance into the freight and logistics value chain to support marketing dynamics that will defray liabilities.
With a clear understanding of the potential of the country's national and ports economy, Bello in 2016 said the transportation sector alone can grow  our national GDP by as much as 10percent, provided efforts are made to close the prevalent knowledge gap, which in turn, will correct mistakes of the past, in terms of policy direction, implementation and monitoring, etc.
Always at the forefront of efforts to deepen the scope of maritime trade opportunities in addition to expanding government revenue receipts, Bello has been minded not only to get involved but in a remarkable manner, make it his business, so far the matter at hand promotes government's stake.
His believable personality as a reference point has made it possible for him to get involved in critical intervention between port users and operators in the maritime industry. Expectedly, his interventions have never failed to get the buy in of stakeholders in the organized private sector in line with valid government propositions and actions.
Examples of such interventions include getting NARTO, MWUN, ANLCA and NAGAFF to call off planned strike actions, anytime the unions individually, set out to protest one form of official neglect on the other, particularly issues of the deplorable state of the Lagos ports access roads and threats to withdraw services.
Bello has continued to offer wide range and purposeful interventions in the industry, through which much stability, greater understanding, mutual respect has been promoted to the fore between government, port users, players and operators.
In the last two years, he has midwifed a number of meeting grounds between some shipping companies, terminal operators and importers. At other times and in the face of apparent high handedness, Bello has put his foot down and demanded immediate withdrawal of unwarranted illegal fines by some foreign shipping lines and terminal operators. He has also mediated in various trade disputes between some corporate blue chips multinationals and some terminal operators over the former's indebtedness which also traded off toll disputes.
To insist on an end to illegal shipping charges,  Bello has stormed a number of  shipping companies and seaport terminals to demand release of illegally held cargo relating to issues of arbitrary charges, and also wielded the big stick on others over non compliance.
As the second wave of the pandemic gradually creeps up on Nigeria, there is no doubt that Bello and the others holding forth at the port will produced a framework of contextual scope, on how best to also deal with the pandemic resurgence.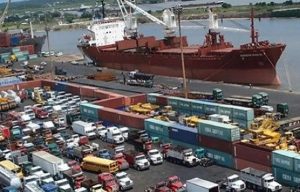 It is however instructive to note that as the amiable administrator and goal getter gradually approach his terminal exit date due in August this year, amid a glorious second term, one can only hope that the presidency is conscious of the need to have Bello and others like him in its register, for necessary and timely re-engagement, especially at time like this, when the nation needs its first eleven to remain active in the business of nation building.
Bello's tall credentials can always secure him placement elsewhere in the maritime and ports industry, or in other sectors of the economy, where his commitment, competence, managerial and goal getting knowledge is vital for taking the country a notch higher in her national development plans.
No nation can afford to allow its first eleven returns home to sleep where there's so much to do within the shortest time possible. A lawyer by training and economic administrator by divination, Bello graduated from the prestigious Ahmadu Bello University in 1981, and returned there shortly thereafter, and in 1990, bagged his Masters Degree in Law.
He started his career with the Sokoto State Ministry of Justice and the Sokoto Investments Company, rising to the position of Acting Managing Director & CEO, respectively, before joining the Nigerian Shippers Council in 1998 as Deputy Director and Head of Legal Services.
He rose to the rank of a director, and subsequently became Director Legal Services, a position he held for many years before he was appointed the agency's helmsman. Believed to be apolitical, Bello is regarded as Nigeria's modern port development apostle.