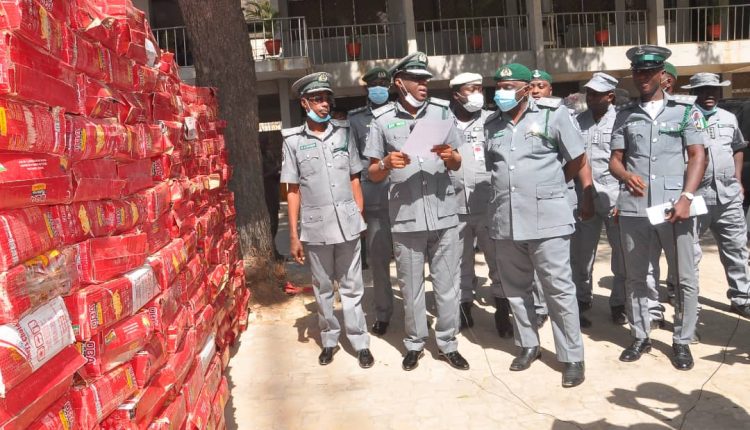 Kano/Jigawa Customs records 398 seizures 
As Umar Says AKIA Has Raised Command Revenue Collection
Kano/Jigawa Customs Command took its anti-smugling operation to the next level with the seizure of 398 between January and November 2021.
The Customs Area Controller, Comptroller Suleiman Pai Umar said during a press conference yesterday in his office,but the seizures total Duty Paid Value at N721, 556, 789. 98.
Relatedly, Umar said activities at the Aminu Kano International Airport (AKIA) has significantly impacted the command's revenue collection, just as he appealed to importers and clearing agents to continue to patronize the Inland Cargo Terminals located within the command by clearing their goods from there.
On revenue Umar said the command collected the sum of N25, 364, 708, 926.25 between January and November 202, over and above the sum of N24, 438, 274, 946. 09 collected within the corresponding period of 2020.
The customs area boss said the command is determined to maintain the
tempo and to continue to improve on its performance records.
Giving the breakdown of the command enforcement, Umar listed seizures made within the period under review to include foreign par boiled rice, auto batteries, donkey skins, second hand clothing, milk, in addition to other items.
While saying that the command will continue to support compliant traders to enjoy trade facilitation, he warned smugglers and economic saboteurs to embrace compliance and legitimate trade, or prepare to be have the full weight of the law brought to hear.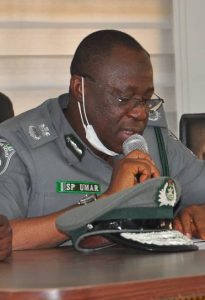 Speaking on it's overall performance, Umar said, "From January till date, we have collected the sum of N25, 364, 708, 926.25K, as against N24, 438, 274, 946. 09K, that was collected in the year 2020.
"This shows an increase to what was collected over last year. We are very determined in maintaining the
tempo and improving on the records."
On revenue collection boost by AKIA and the inland container depots, he said:
"In the area of revenue collection, the Command has continuously engage in
sensitizing the public on the need to clear their goods through our Inland
Terminals, an effort that has increased patronage and has reflected positively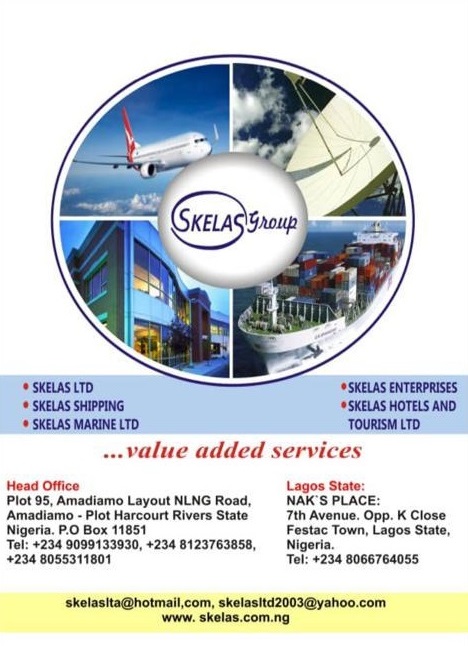 on our revenue collection.
"Our activities at the Mallam Aminu Kano International Airport have also boosted our collection."
Umar commended his officers and men for the performance recorded so far, even as he warned that smugglers finances will be target of attacks through continuous offensive on their illegal activities.
"It is important for me to commend the dedication and effort of my Officers int the actualization of these successes.
"We will continue to utilize our intelligence gathering techniques and deploy our strength and available logistics to ensure success in the battle against smugglers and economic saboteurs.
"Let me also reiterate our commitment in providing an enabling environment for
law abiding citizens who engage in legitimate businesses that our doors are
always open to assist them for the betterment of our dear nation", adding:
"For those recalcitrant smugglers who feel they can always have their ways
against our Officers, I assure them that we shall definitely uncover their illegal
acts, make arrest and inflict financial loss on such ventures."
The Kano/Jigawa Customs boss disclosed the Command took delivery of 5 Units of brand new Toyota Hilux vehicles and 2 Units of brand new Toyota Land cruiser, given to it by the headquarters to enhance anti-smuggling activities.
"This kind gesture will no doubt encourage our Officers in performing excellently.
"To this effort we owe the Service and the nation at large our commitment in combating smuggling to a standstill."