 MAN Set To Earn Foreign Exchange' – Amaechi 
BY EGUONO ODJEGBA
The Minister of Transportation, Rt. Hon. Chibuike Amaechi has said the various training capabilities of the Maritime Academy of Nigeria wil henceforth begin to attract foreign exchange earning and begin contributing to national G
Amaechi who stated this yesterday at Oron during the passing out parade (POP) of 169 cadets of the Academy applauded the Rector of MAN, Commodore Duja Effedua (retired), for his dexterity and commitment in steering the turnaround development of the Academy
This is even as industry stakekholders at the event suggested that the federal government should scrap the National Seafarers Development Program and discontinue sending youths overseas for seafarers training, in view of the capability of the Academy to train the required maritime manpower needs of Nigerians.
The stakekholders said given the world class learning and training capacity of MAN, it is a disservice and a waste of scarce resources to continue to send youths overseas for training
The Minister who was represented by Mrs. Asmau Adaji, Deputy Director, Maritime Safety and Security Department FMOT, also congratulated the graduands enjoined them to be good ambassadors of Nigeria wherever they find themselves outside the country, noting they have no reason not to excel in the pursuit of seafaring, in view of  the international standard exposure MAN has afforded them
 She said, "This is a historic event, as you go out there, be a good ambassador and make Nigeria and the Academy proud
"You are special because you learnt and trained under internationally accepted standard and we hope that you will excel wherever you find yourself
"This Academy has been fully repositioned to meet both local, regional and continental training needs of those interested in maritime and seafaring. With its works class facilities and professional human resources, it is the modern destination in maritime training.
"The Academy is thus well positioned to begin to  provide training needs both in maritime and oil and gas industry related needs, while earning foreign exchange and contributing to our economic and revenue needs."
 Similarly, those calling for the  stoppage of capital flight through overseas seafarers training, argued that with a repositioned MAN, continued training of youths overseas with  high cost, makes no economic and intellectual sense
Speaking on the matter, President of the Nigerian Association of Master Mariners (NAMM), Captain Tajudeen Alao said,
"Permit me to say, with all due respect, there is no longer any basis to send cadets abroad under the NSDP programme anymore because Nigeria now has an Academy of international repute that we can all be proud of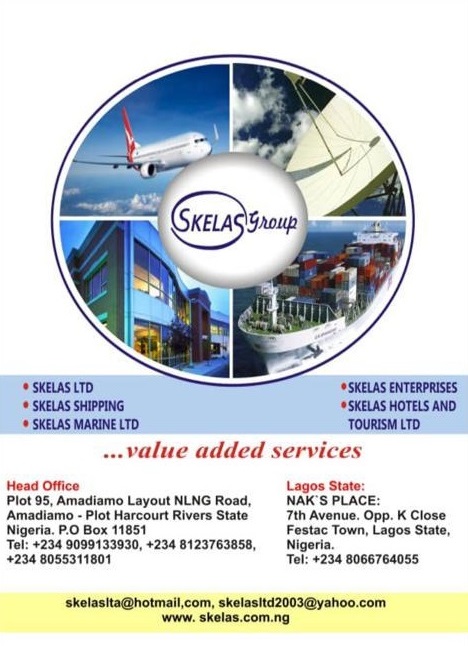 "What Nigeria needs right now is more synergy between the Maritime Administration and the Maritime Academy. The Maritime administration job is to examine the cadets and award certificates so that they can get jobs while the Maritime Academy is to train the cadets and prepare them for their examinations.
He expressed sadness that the required synergy between the Nigerian Maritime Administration and Safety Agency (NIMASA) and MAN is lacking.
"At present, I have not seen that synergy. If the Rector has to plead to be given the statutory five percent which is even no longer sufficient, then the nation needs more synergy between the Maritime Administration and the Maritime Academy.
He admonished the graduating cadets to brace up for the next phase of professional task in terms of emploment, noting the road may not be as smooth as they imagine
"For the Cadets, this is a landmark step as you go into another phase of your life. The industry is tough, going to sea is very challenging, but I pray that as your journey is rough, so shall your success be higher.
Chairman of the event and President of the Chartered Institute of Logistics and Transport (CILT), Barrister Mfon Usoro, speaking earlier said the cadets have no excuse to perform below expectation having availed them world standard training under a friendly  academic
environment
"The Maritime Academy of Nigeria is a great institution of learning. Its current equipment and facilities are second to none in the African continent. Cadets, you have no excuse to fail.
"If the Academy could produce great men and women in the past, who rose to the top of their careers when the facilities here were moribund, then you have no excuse given the exceptional state of facilities and equipment that you were trained under.
Recall that the Nigerian Maritime Administration and Safety Agency (NIMASA) established the Nigerian Seafarers Development Programme (NSDP), through which it sends hundreds of youths to different maritime institutions every year, around the world. Thehighlight of the event include the presentation of certificates, employment award and cash gifts Whilethe Chairman of Starz Marine Engineering, Engr. Greg Ogbeinfun offered automatic employment to the Best Overall Graduating Cadet and Best Marine Engineering Cadets, CILT President and President of AMANO, gave cash awards; as did Engr. Ogbuefun
…" . "." ". .  …. .DP.A did Engr. Ogbuefun.