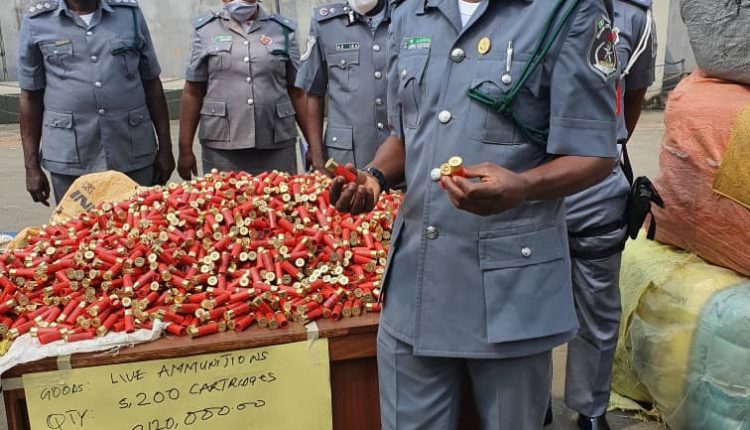 Lawal list N7m recovery alongside seized live ammunition
Controller, Federal Operations Unit, Zone 'C', Nigeria Customs Service, NCS, Comptroller Yusuf Lawal Psc(+) have said the unit recovered a total of Seven Million, Five Hundred and Fifty Seven Thousand, Seven Hundred and Thirty One Naira, N7,557,731.00, Demand Notices, DN, receipts from general trade goods.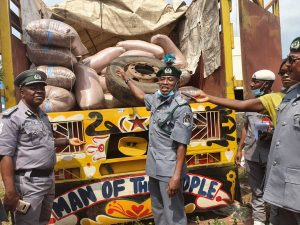 In a statement by the Unit Public Relation Officer, Jerry Attah, Lawal said the receipts were from general customs goods, which importers and clearing agents secured their releases from the seaports using fraudulent means.
The unit controller further disclosed that his operatives were however able to burst the various sharp practices carried out in the guise of false declaration and transfer of value, noting that the recovered receipts swelled the unit's cumulative revenue collection between November 23rd and 27th December 2020 to Three Hundred and Eighty Six Million, Three Hundred and Nine Thousand, Six Hundred and Sixty Six Naira only, N386, 309,666.00.
The FOU Zone 'C' Owerri boss also disclosed that his officers and men seized 5,200 live cartridges, measuring 30GR 70mm Calibre, on the 13th of December 2020. He said the ammunition was concealed in a Toyota Sienna passenger vehicle, with registration number DKA 237 DW along other with other goods and household items.
The unit controller said the vehicle was intercepted along Nwezenyi Ikom Road Cross River, based on credible and timely intelligence. Lawal said, "Only God knows what would have happened if these cartridges get to its destination unchecked, considering the fragile security of the nation: from armed robbery, kidnapping, banditry to insurgency".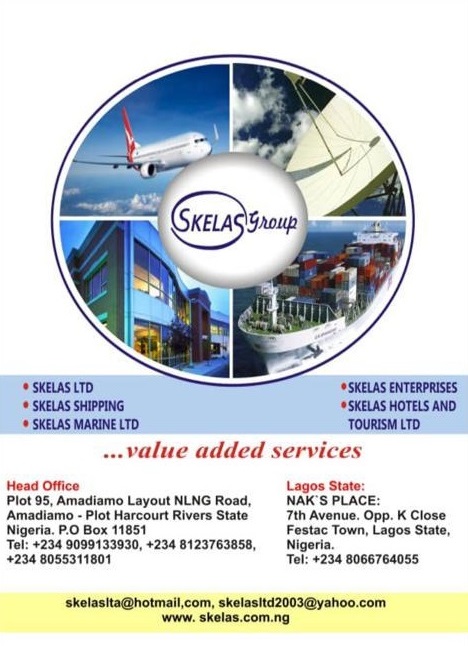 The unit according to Lawal also intercepted four used exotic vehicles, including a new bullet proof Toyota Land Cruiser, 2019 model, two Toyota Hilux, 2016 and 2015 respectively, and one Mercedes Benz ML350, 2015 model. Lawal said seized Toyota Land Cruiser was without no end-user certificate, and disclosed that that three suspects were arrested in connection with the different seizures.
He listed other seized items to include rice, controlled pharmaceutical products, used clothing, and imported tomatoes.
While commending the commitment and diligence of his officers and men for the impressive performance, he charged them to always remain professional in the discharge of their statutory responsibilities, noting that no inch of ground will be conceded to those he described as economic saboteurs.
"For the umpteenth time, he warned all economic saboteurs or would-be smugglers who see new year as a peak period for their nefarious acts to desist from such illegal business as the unit has devised other preemptive strategies that will make them run for their monies and count their loses.
"We believe we have what it takes to do more in this new year of 2021. Consequently, let me use this special privilege to call on the general public to join the Nigeria Customs Service in the advocacy campaign against the danger of smuggling to the Nation's Economy."