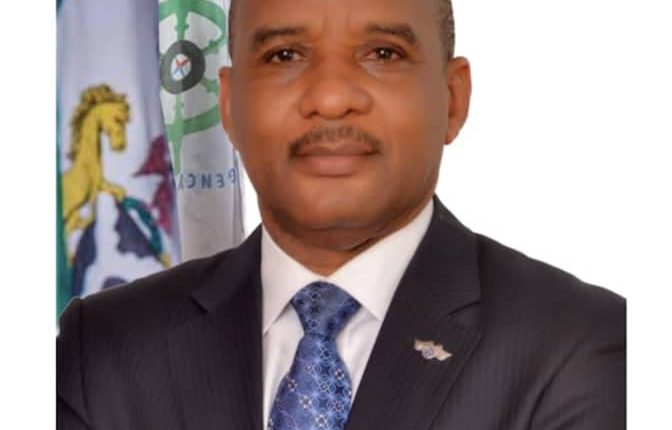 As NIMASA DG speaks on cost
BY EGUONO ODJEGBA
Chief Executive Officers (CEOs) of the maritime parastatals have assured that Nigeria will do all that is required to monitor the reduction of Greenhouse Gas emissions intensity by 20 percent by 2030 and a further 45 percent reduction, in line with the global demand for control of harmful gas emissions championed by the International Maritime Organisation (IMO).
Industry chief executive officers of government agencies including Nigerian Maritime Administration and Safety Agency (NIMASA), Nigerian Ports Authority (NPA), Maritime Academy of Nigeria (MAN), Nigerian Shippers' Council (NSC), National Inland Waterways Authority (NIWA),Nigerian Railway Corporation (NRC), National Institute of Transport Technology (NITT) and the Council for the Regulation of Freight Forwarding in Nigeria (CRFFN) noted that the control of sulphur emissions have become critical and urgent to preserve the natural sanctity of the environment from further harm.
The CEOs gave their positions at the 2022 World Maritime Day celebration held at the Eko Hotels Ikoyi Lagos, last week. This is even as the Director General NIMASA, Dr. Bashir Jamoh, noted that the efforts to be encapsulated in a national action plan in 2023 will however depend to a large extent, availability of funds, including international donations to put in place the necessary platforms and infrastructure to achieve effective surveillance and monitoring.
He explained that as the lead agency responsible for the regulation of shipping, it is the duty of NIMASA to continue to develop measures to protect the marine environment from the adverse effects of shipping activities.
These measures according to him "include taking steps to ensure ships comply with the IMO 0.5 percent sulphur in fuel oil used on board ships, delineating emission control and slow steaming areas in Nigeria's ports and its approaches and establishing a National Technical Committee on Green House Gas emission reduction and de-carbonisation."
He said the National Action Plan will include the setting up of a National Technical Committee on the reduction of greenhouse gas emissions from ships and strengthened to develop a clear and achievable plan. According to the NIMASA helmsman, there would also be a provision of incentives and financial mechanisms to shipping companies, port operators, and others in the maritime value chain to invest in new enterprises and innovative solutions.
"NIMASA will act by mobilising and facilitating fiscal policies and financial mechanisms – including donor initiatives to support energy efficiency and emission reduction initiatives focused on ships, port infrastructure, and other key areas", adding:
"Nigeria needs global and regional cooperation and partnerships to transition to a net zero carbon emission future in shipping to share good practices and information, create synergies, and leverage expertise."
In his own presentation, own contribution at the 2022 World Maritime Day, Managing Director of the Nigerian Ports Authority (NPA), Mohammed Bello- Koko said promoting environmental safety through efficient management and digitalization of the maritime industry is a duty government and stakeholders should be interested in.
His words: "Realising that automation is the pillar of port efficiency, we are working assiduously under the technical guidance and consultancy of the IMO to deploy the Port Community System (PCS).
"This will afford us the platform needed to develop a cocktail of digital solutions that can make ships more energy-efficient, reduce pollution, and ensure the global competitiveness of the Nigerian Ports through eco-friendly services."
Also speaking, the Executive Secretary/CEO of the Nigerian Shippers' Council (NSC), Hon. Emmanuel Jime said IMO quest to stem the damage of the habitat and surrounding hemisphere is a consequence the need to correct these damages through the application of renewable and sustainable alternative energy.
Jime notes that since shipping is crucial to the global economy moving about 85% of the goods worldwide, the financial cost to drive the technology for the proposed utilization of alternative renewable energy will be very huge; and hence will constitute a major concern that must be addressed.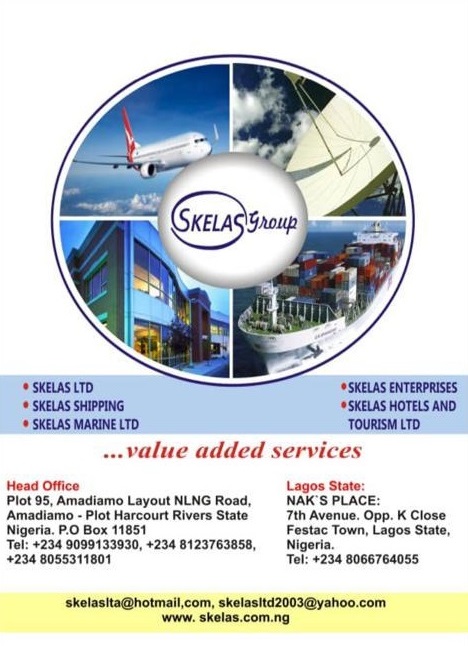 He opined therefore that one of the challenges is for Africa's maritime sector to come up with the require resources and capacity-building to strengthen institutions which will be responsible for incorporating international conventions into local law, towards implementing the legislation and policing the environmental legislation.
His words: According to S&P Global Platts Analytics, the shipping industry currently accounts for between 2% and 3% of global carbon dioxide emissions and could be 17% by 2050 if left unregulated. These environmental problems are prompting the need for renewable and sustainable energy across the world. The theme 'New Technologies for Greener Shipping' is one that addresses climate change concerns and other conditions that affect the environment due to shipping activities.
"Ships are crucial to the global economy and over 85% of all the goods and services that enter Nigeria come via the seaports. Considering this, any transition to greener fuels could be expensive, and consumers will most likely be at the receiving end due to the huge technological advancement that is required to adapt to this change.
"The time has come ever than before to have concerted, deliberate efforts of all concerned authorities towards adopting measures, not only to implement, but also to put in place accompanying measures to cushion the effects of this change. Africa's maritime sector is bound to be affected by the IMO 2020 targets and one of the key concerns of African states is the availability, quality and supply of low Sulphur fuel and whether refineries would be able to meet new demands."
He continues: "One of the challenges is that Africa's maritime sector is still developing and will require resources and capacity-building to strengthen institutions which are responsible for incorporating international conventions into local law, implementing the legislation and policing the environmental legislation.
"The Nigerian Shippers' Council is committed to ensuring that the added cost thrown up in the implementation of these new technologies does not increase the cost of doing business at the Nigerian Seaports."
In his goodwill message, Rector of the Maritime Academy of Nigeria, Commodore Duja Effedua stated that the challenge of greener shipping is a consequence of scientific encroachment on nature, and noted that to get it right, scientists have an enormous research and analysis task to be able to come out with the best alternative energy.
"We are talking about challenges which we caused by our own selves, because nature is on its own, we went for nature and we were enjoying them. Aircrafts are flying, ships are all over the oceans, but there a price to pay. You don't touch nature and nature won't touch you back, so all we need to do is to find a way to reduce what nature can do to us.
Talking about greener shipping 2050, just about 28 years away from now, it means scientists must work hard to ensure that emissions and the carbon signature is reduced to the barest level", corroborating other CEOs position that the financial demand on the global and national maritime industry will be huge.
Effedua said that the need for alternative and safer energy cannot be overemphasized, while hinting that in realization of the huge cost of the current energy dispensation including diesel has become so huge that the MAN  under his watch has begun experimenting with solar energy, which he says cost lesser and is safer.
"We have decided to go renewable…as at last week we were about 25percent, by December all our classrooms will be powered by solar. We only use diesel when we need to use our simulators because they are big, and definitely they will consume much."
Meanwhile, Minister of Transportation, Engr. Muazo Jaji Sambo has commended IMO for leading the green shipping initiative, assuring that Nigeria will play its role without let or hindrance; noting however that this task calls for synergy.
"A greener and sustainable maritime industry is achievable if we work together in partnerships and with a determination to achieve synergy in the formulation and implementation of our roadmap for the maritime sector in Nigeria and globally.
"With the array of industry players that have assembled here today, I have no doubt that this edition will produce achievable outcomes for a seamless transition of the maritime sector into a sustainable future, as envisaged by the IMO" Sambo said during the anniversary of the WMD celebration at Eko Hotels Lagos."