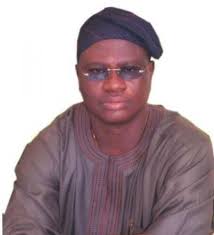 Maritime Workers Delegates Conference Holds Today
History beckons today as delegates are set to return unopposed, the President General of the Maritime Workers Union of Nigeria, MWUN, Comrade Prince Adewale Adeyanju for his second term of four years in office.
This is the first time a serving president general would be returned unopposed based on the general consensus of all four arms of the union, namely Dockworkers Branch, Seamen Branch, Nigerian Ports Authority Branch and Shipping Branch.
The delegate conference is expected to draw to a conclusion the historic endorsement that began since February this year, in what analysts' term a redefining moment in labour movement politics. Observers say whereas this singular move is not only rare in labour movement electioneering processes, others attributed uncommon leadership dynamics to the development.
In a successive and resounding 'Aye" without a single dissent, the four  branches of the union took turns to document their Vote of Confidence for the continuation of Adeyanju in office, as each branch with its members took turn to storm the Union National Secretariat in Lagos, singing solidarity and endorsement songs.
The Shipping Branch which was the last to carry its message to Adeyanju and the Nigerian Labour Movement, delivered its endorsement message with the presentation of a novel and symbolic MACE, which the Branch President, Comrade Ekpeyong Etim Ekpeyong, described as Symbol of Uncommon Stewardship and Service.
While Comrade Madam Fasan thinks that Adeyanju has more than enough fulfilled the expectations of his office in the light of the numerous challenges plaguing maritime workers, the National Treasurer, Comrade Uche Igwe Onu, believes that the incumbent PG is eminently deserving of second term, noting that anything short of second term for the ebullient man of the moment, who he described as the most sagacious labour leader, a unionist with unremitting passion for the happiness of workers, would amount to lack of appreciation and recognition of good works.
According to the National Treasurer, only a committed leader like Adeyanju could take up the challenge of building and sustaining industrial peace, without which the national economy largely driven by the port sector could have buckled backwards.
He informed that the current state of industrial harmony been enjoyed by the federal government was essentially driven by Adeyanju as President of Dockworkers Branch, and erstwhile MWUN PG Tony Nted; while Adeyanju consolidated the process in the past four years.  Igwe Onu notes that the convergence of trust reposed on Adeyanju by the branches to continue in office in the next four years is only a responsibility to promote continuity and progress.
In a chat with our reporter on the sideline, Igwe Onu provided further insight into the endorsement.
"When an endorsement like is currently taking place is genuine and heartfelt, the effects and sounds are different, unlike induced endorsement. The branch executives and workers believe that the situation we are in, this present PG fits in better and can handle more. He has done it and he can do it again.
"He came in the middle of crisis four years ago, even his Dockworkers Branch didn't give him a 100percent vote, NPA Branch didn't give him a 100percent vote too. I can say clearly with all modesty that it was only Shipping Branch that gave him 100percent vote.
"So if all the branches are now coming together…because from what has happened so far, all those who were in dissent four years ago have all come back and they are part of this endorsement. They have been working and some of them are even holding positions, so people have seen a selfless and a magnanimous leader.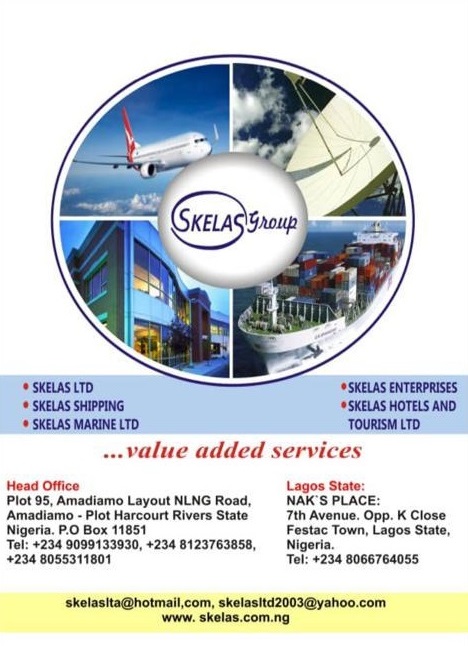 "During Okanmuna's time, if you oppose him, you lose your position. In fact, if you escape with your life, you are lucky. In this dispensation, you can express your opposition without fear. So we think that we have an atmosphere that can give us a better bargain as maritime workers under a liberal leader."
Obviously a happy family affair, Deputy President General Of MWUN, Comrade Douglas Eromobor also described Adeyanju as a 'performing leader'.
"One thing we must not forget to mention is that our PG, my brother and leader never owes salary. He runs the National Secretariat with so much commitment; he arranged for a medical retainership with Dr. Oshodi, one of the best medical facilities in Lagos, for the health care of workers. If you ask me, no worker can ask for more.
"That is why when the branches started coming to pass Vote of Confidence on you and endorsing you for for second term, I was happy and I said Thank God. The voice of the workers has been heard. They have spoken well. One good term deserves another. I like to thank Shipping Branch, thank Dockworkers Branch, NPA and Seamen Branch for your kind gestures.
"At the end of the day, we are only endorsing a government that will fulfill our yearnings. I have been around, workers welfare is at the bottom of our PG's heart. That is why PG Sir, the four branches have said you should carry on, so, please carry on. Our prayer is that God will continue to lead you, and that His presence will continue to be with you. Amen."
Earlier, President Dockworkers Branch, Comrade Tajudeen Ohize Ibrahim, with his management team and members said the branch's endorsement of Adeyanju is not only a necessary show of satisfaction by maritime workers, but a further observation of Adeyanju's commitment at the national body of the Nigerian Labour Congress. For NPA Branch and Seamen Branch leaders, Ifeanyi Mazali and Bonu Francis, respectively, it was the same song of 'Adewale carry go'.
Perhaps, this is the first time labour movement in Nigeria is having this presence of unalloyed solidarity, and from all indications, a most rancor free delegate election, to be conducted in the spirit of consensus and chivalry. It is unarguable that with its current positive posturing, MWUN is set to pioneer a high moral agenda for NLC, for many years to come.
The Union National Secretariat located at Osho Drive, Olodi-Apapa Lagos, has continued to wear a serene and calm atmosphere when our reporter visited the place Tuesday, just two days ago. Many years ago, that was absolutely impossible because at the approach of election, residents become apprehensive, over spate of terrifying pre-election violence.  It is to Adeyanju's credit that the highest possible industrial peace and harmony now prevails.
While accepting their kind endorsement, Adeyanju expressed his humility, and said despite his humble achievements, his immediate desire is to use the second term secured under an unprecedented endorsement to complete unfinished projects, some of which he outlined.
His words: "I want to leave a union that will be recognised and respected after completion of my term as PG of the union, courtesy of all maritime workers vote of confidence and endorsement for me to go for another term.
"We had our hands full, so there are projects and programmes that are still waiting to get attention. I am going to complete the areas that I am yet to touch in terms of welfare of workers.
"Leadership is about everybody and anybody. I want to advise anyone that will be aspiring for the seat of the President General in the future not to be tribalistic. The seat is not sectional but national. So, such a person must be able to carry everyone along, do not just look at the face, study the intent. If the intent is for the good of maritime workers, keep aside the fact that one on one, you do not agree. Shared responsibility should not be about anybody's face, it should be about the collective interest, about unison, oneness."