MWUN flays NIMASA over bio-metric ID delay
Supports terminal handling charges increment
BY EGUONO ODJEGBA
After more than a year of vain wait by the Maritime Workers' Union of Nigeria (MWUN) for the Nigerian Maritime Administration and Safety Agency (NIMASA) to issue dockworkers biometric identity cards for ease of identification, the union leadership yesterday, accused NIMASA is systematically pushing the union to another round of industrial unrest.
MWUN President General, Comrade Adewale Adeyanju who gave the hint yesterday, during the Quadrennial Delegates Conference of the union held in Lagos, expressed disappointment with the Dr. Bashir Jamoh led NIMASA management for failing to fulfill its promise of having the biometric ID cards resolved since last year.
A visibly agitated Adeyanju  lamented that members of the union were constantly embarrassed when trying to gain entrance into the port for their inability to identify themselves, noting that the union have left nothing undone is reminding NIMASA of the issues, even as union has exercised utmost patience that is almost making leadership look like a sellout.
"Comrades, it is strange that a decade is gone and still counting, Dockworkers are yet to be reissued with biometric identity card as promised.
"As a union, we have gone through all the normal routes to get action on this matter but there seems to be a deliberate scheme to deny our members this important document which is meant to serve as their legitimate means of identification as they are often embarrassed and mistaken for hoodlums because of lack of identity.
"Consequently, I wish to reiterate our demand that NIMASA should as a matter of urgency, expedite action on issuance of biometric identity cards to Dockworkers to save them from incessant embarrassment of mistaken n identity.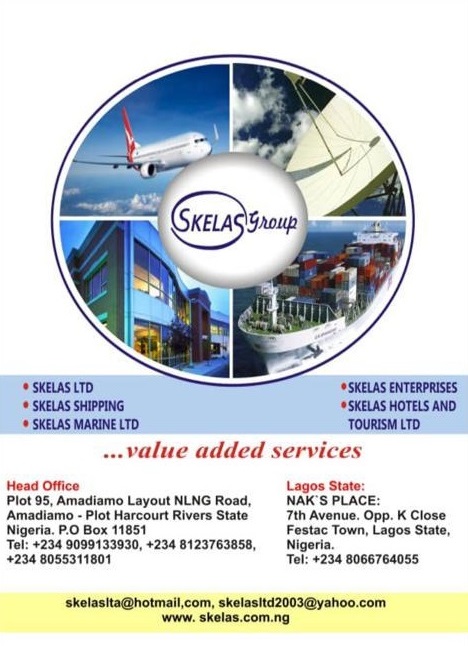 "We want to serve this notice to the general public that should NIMASA continue to renege on it's over a decade promise to issue biometric identity cards to Dockworkers, we will have no option than to resort to any appropriate means to get redress," he said with a note of finality.
Meanwhile, the conference saw the emergence of Comrade Ifeanyi Mazeli and Comrade Ibrahim Ohize returned unopposed for a second term in office as branch presidents of NPA and Dockworkers, respectively.
Also, Adeyanju has registered the union's support for the upward review of terminal operators handling charges, saying that the charges is overdue given the rate of inflationary trend in the past couple of years.  He said that stagnated terminal charges by port concessionaires have affected the welfare of dockworkers finances, which also directly depends on concessionaires services charge.
He said "We call on the Federal Government through the Nigerian Ports Authority, Nigerian Shippers Council and the Federal Ministry of Transportation, Bureau for Public Enterprise etc, to consider increasing tariffs due to terminal operators which has been stagnated since the concessioning of the ports.
"We believe doing this will boost their financial capacity to enable them fulfill their financial obligations to our members and to government."
The union leader who also appraised the worsening state of national insecurity, lamented that part of the reasons is the slack in enhanced monitoring by relevant government departments and agencies, even as he accused multinational companies and the International Oil Companies (IOC) of escalating the level of insecurity for failure to adhere to the rules of engagement, through which foreigners now hold sway within Nigeria's sovereign territorial waters.
Adeyanju pointedly accused some of the multinational companies of outsourcing security functions of their organization to foreign nationals such as South Africa, America, Togo, Uganda, etc, to the detriment of indigenous nationals who have the required expertise.
"I am therefore using this opportunity to call on all relevant Security Agencies to rise up to their jobs before we are overrun by insecurity in our ports."