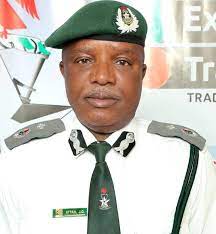 Customs rattles private jet owners over fees, compliance
BY EGUONO ODJEGBA
In the bid to enhance national security and further plug revenue leakages, the Nigeria Customs Service (NCS) has asked private jet owners to come forwarder to show evidence of payment of duty and registration of their air crafts.
According to the NCS, the verification became necessary to ensure that the aircrafts are operating legally as enshrined in Federal Government's extant laws, even as the Comptroller General of Customs, retired Col. Hameed Ali  expressed confidence that being VIP personalities, the private jet owners will cooperate with the federal government to make the verification process easy and timely.
Ali who spoke through the Customs National Public Relations Officer, Deputy Comptroller Joseph Attah, however, warned that defaulters will be visited with the full weight of the law, assuring that no one will be treated as a sacred cow.
A statement by Attah reads: "In line with the need to ensure strict compliance with all regulations, especially at this time of challenging security situation and reluctance of some highly placed individuals to pay taxes, Nigeria Customs Service will be taking stock of all privately owned Aircrafts in the Country. This is to ensure strict compliance with all relevant regulations governing importation of such Aircraft.
"Consequently, Nigeria Customs Service, in line with its statutory functions as provided for in Part III Sections 27, 35, 37, 45, 46, 47, 52, 56, 63 & 64; Part XI Sections 144, 145, 155, 160, 161 & 164 and Part XII Sections 167, 168, 169 173 & 174 of the Customs and Excise Management Act (CEMA) hereby invites all the owners of Private Aircrafts in the country to come forward with their relevant importation clearance documents for verification".
Attah listed the documents sought for verification to include the following: aircraft certificate of registration, the Nigerian Civil Aviation Authority (NCAA's) Flight Operations Compliance Certificate (FOCC), NCAA's Maintenance Compliance Certificate (MCC), NCAA's Permit for Non-Commercial Flights (PNCF) and Temporary Import Permit (TIP) (where application).
He advised all private jet owners or their representatives to report to room 305, Tariff and Trade Department, Nigeria Customs Service Headquarters, Abuja from Monday June 7 through Tuesday July 6, 2021 between 10:00am and 5:00pm daily, with all the relevant Aircraft documents for verification.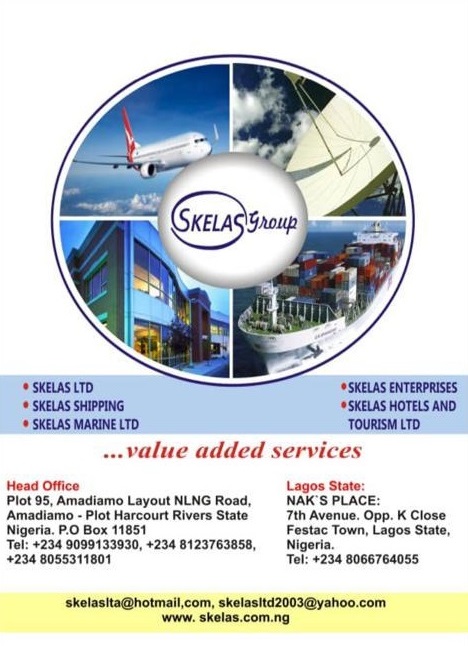 While clarifying that private jets do not pay Customs duties, Attah however noted that this category of  aircrafts are expected to pay the mandatory Comprehensive Imports Supervision Scheme (CISS) charges; and further noted that there will be no penalty attached to nonpayment of the essential fees hitherto, except that such outstanding or nonpayment would have to be done now, in a matter of responsible buyer-owner obligation.
"We want to ensure all charges due to the government are paid. The move is not punitive but to ensure compliance. If deficiencies are found, there will be room for correction. We are aware Nigeria is facing security challenges and there is a downturn in global economy and so any legitimate thing that will boost our revenue is welcome.
"We need to know who owns what and we want to know how they came in to ensure that nothing untoward happened", he added.
Asked if defaulters will be sanctioned, Attah said, "I don't want to jump the gun on sanctions. But it depends on the gravity of the offence. We are not in a position to preempt anything. We believe that private jet owners are highly-placed individuals that will do the right thing. They'll do what the law says."
Although an independent source in the aviation industry who does not want his name mentioned said only two demands by the customs appear compelling, he said the other requirements are non customs issues and should have overlooked.
"All I can say is that the said verification is even overdue, to that extent let me say customs have been very lenient. I have already read the story before you called me, l think that customs main requirement is aircraft certificate of registration and temporary import permit (TIP)", he said, adding:
"Under normal circumstances, the other demands by customs appears unnecessary because they are in the purview of other departments of government. Such overlap is duplicating government job and to me, this is cumbersome for operators and players."