Nnadi Resumes At Tin-Can Island Port
Pledge To Work hard To Close Target Differential
BY FUNMI ALUKO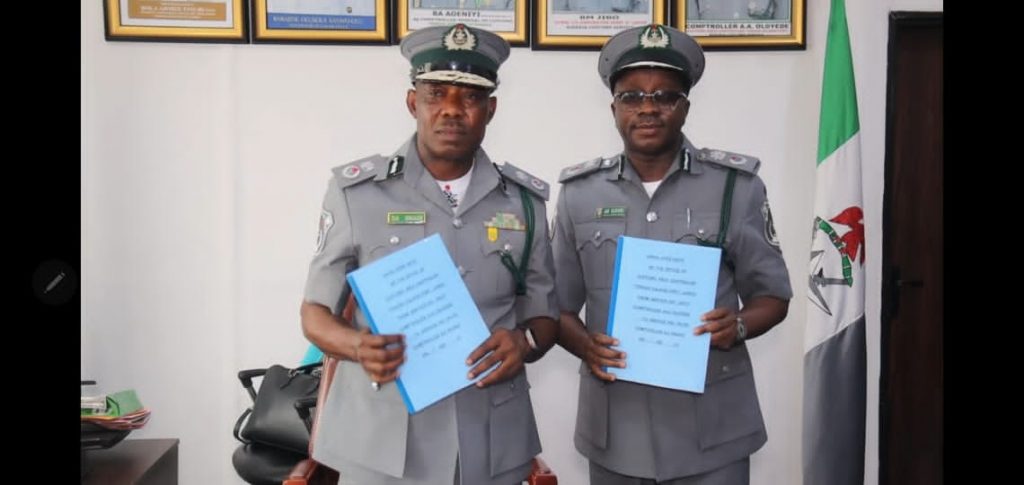 Upon the assumption of duty as the new  Customs Area Controller (CAC), Nigeria Customs  Service, Tin Can Island Port Command, Comptroller Dera Nnadi mni, promised to ensure that the command revenue figures currently at 52percent is given additional drive that will shore up the annual target within the limited available time to end the year 2023 business.
While soliciting stakeholders support through increased compliance in customs trade to enable the command meet its over N801billion annual revenue target, Nnadi explained that with just about three months left to close the year's business, the floating exchange rate is also a major impediment on the way of closing the deficit but expressed the hope of achieving a significant gap close with the support and cooperation of stakeholders.
His words, "For us as a command, it is a daunting task but it is surmountable. You are all aware that Nigeria Customs Service has three key performance indicators – revenue, anti-smuggling and trade facilitation. These three serve as yardsticks for measuring our performance.
"These indicators will always remain relevant in our discussion until we attain full development as a nation. The command revenue target of over N801billion currently stands at 52 percent with barely three months to the end of the year.
"It means that all of us here owe the country a responsibility to collect the balance of 48 percent, especially at a time when the floating exchange rate is affecting importers and indirectly affecting clearing agents. This is big but achievable task.
"Similarly, our roles in securing the nation are vast ranging from intervention against economic saboteurs who disrupt and take advantage of the nation's trade policy".
The new TCIP Command helmsman identified other factors militating against efficient trade and resource administration to include trafficking in illicit imports that has continued to challenge national security and safety.
He informed of the urgent need to reform and sanitize business activities in the command and warned against trade violations, mandate usurpation or interferences and other unacceptable acts by stakeholders, noting that no action will be spared in repositioning the limits and raising only acceptable business culture.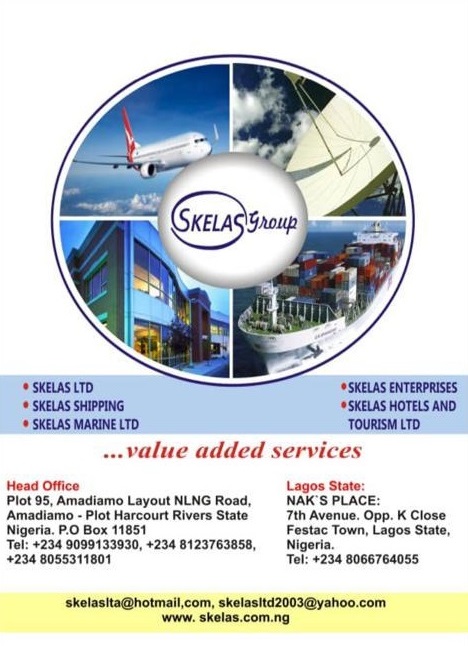 "Everybody here, freight forwarders, terminal operators and shipping companies and other government agencies have their various mandates. We will not tolerate undue interference with any other person's privacy. Incursions by other people in trade matters have to stop. If we agree to equity, we must come with clean hands," he said.
Nnadi also promised to run an open-door policy and to continue to encourage legitimate and compliant traders, even as he thanked his predecessor, Comptroller Adekunle Oloyede for the strategies and structure he has been able to put in place.
Also speaking, Oloyede described Nnadi as a trade facilitator but also as an unbendable administrator when it comes to the rules of the thumb.
He appealed to officers and stakeholders alike, including personnel of sister agencies to extend the same support given to him to the new controller so that together, they can achieve more.
Oloyede also urged sister agencies to sustain the regime of intelligence sharing, which he said has improved efficiency and results, some of which according to him led to the seizure of two containers of tramadol, recently.
He said, " I know we are already in the ember months, so the incoming controller will need your support to be able to meet the revenue target and I know he is going to break my records. I also promise to give my support as Controller in charge of import and export and ensure that by God's grace, he succeeds."
The out-gone CAC expressed satisfaction with his performance, noting that under his watch, nine officers received commendation letters.
"When I came here, we tried all we could do, deployed several tools to make our work easier. Before leaving, we made a seizure that the Service saw as a commendable seizure and about nine officers were given letters of commendation.
"This showed that this command is doing well and it is because of your support and the intelligence you shared with us that made our efforts to be commended. So, we urge you to extend the same to the new CAC," he said.