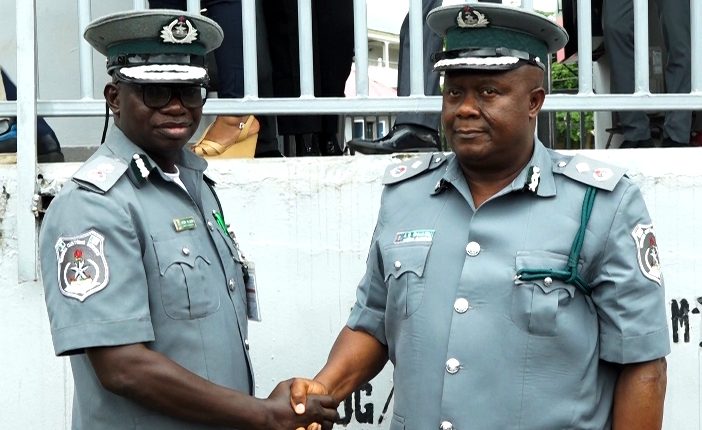 Shuaibu Rakes In N21b Excise, Passes Baton To Olusola
BY FUNMI AKUKO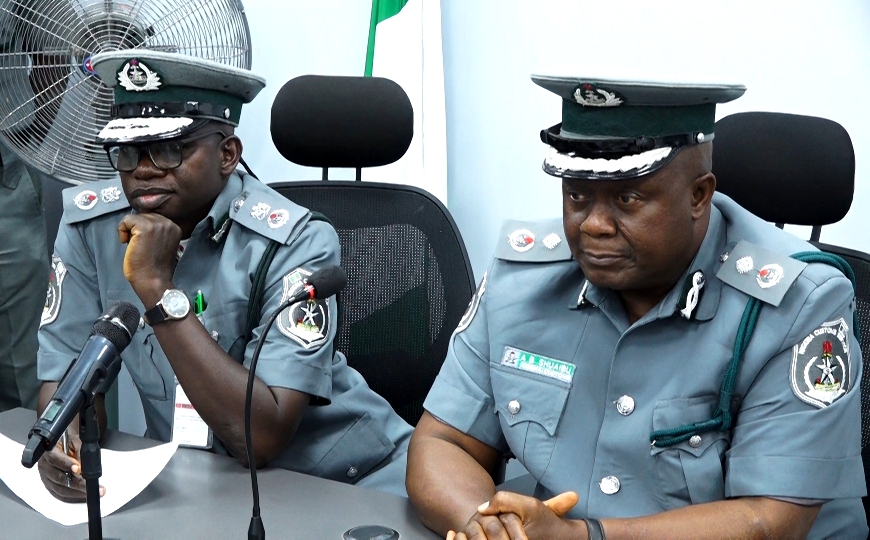 Erstwhile Acting Controller, Nigeria Customs Service, Ogun l Command, Deputy Comptroller Ahmadu Shuaibu, Wednesday handed over affairs of the command to Comptroller Bisi Alade Olusola in Abeokuta after raking in an impressive N21.1billion in excise collection within his 11 months stint; plus raising the chart of excise factories by about 19.
Shuaibu who has been reassigned to Ogun 11 Command at a brief ceremony at the Ogunn 1 Command headquarters thanked the Comptroller General of Customs, Bashir Adewale Adeniyi  MFR for his management led support to the command under his watch, even as he called on officers and men, to accord the new area controller maximum loyalty and support as was given to him.
He enjoined the officers to continue to discharge their duties without fear or favour while maintaining the cordial relationship that existed between the command and compliant excise factories. While commending the officers for their support and various achievements of improved revenue collection and robust customs community relations under his watch, he also called for the sustenance of collaboration, intelligence gathering and sharing of ideas towards to be able to achieve more in line with the command's mandate.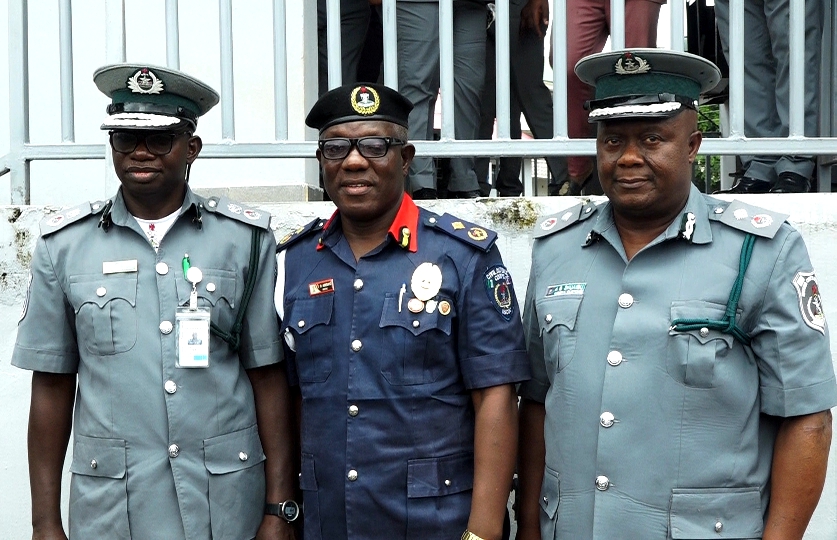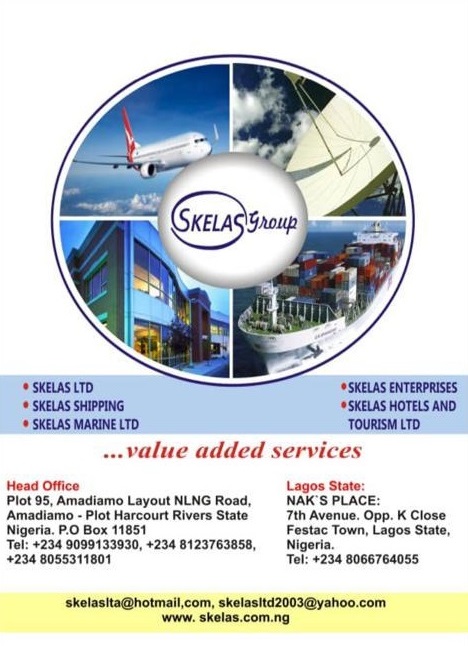 Shuaibu who assumed control of Ogun 1 Command in late last year recorded very impressive achievements in the area of improved excise collection, improved stakeholders obligations and responses, using modernisation techniques in the revenue collection processes in excise factories.
While the command collected N6b from October to December last year, it posted over N22 billion  for the year 2022, representing a 25.44% increase compared with the figures of the prior year, 2021.
It will be recalled that within the first five months of 2023, the command under his watch collected over N9b showing prospects of achieving more despite the lull in businesses caused by electioneering and the attendant economic activities slow down.
Shuaibu succeeded in bringing the total of excise factories to 57 after 19 additional ones were brought under excise control in Ogun State. His successor, Olusola commended him for the good job he has done and pledged to sustain the traction.