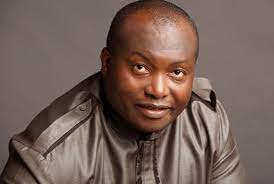 Onuoha Celebrates Senator Ubah At 50
BY FUNMI ALUKO
Uncommon business tycoon and Chairman of Fradril Oil Services and Fradrill Oil Services Ltd – Ailes Group; a key player in the Nigerian oil and maritime industry, Chief Michael Onuoha, The Eririego of Igboland, Ikoro Isu, Lord Earl, has joined the family, friends, members of Anambra Progressives, business associates, political allies, including the teeming well wishers of Distinguished Senator (Dr.) Patrick Ifeanyi Ubah, to felicitate with him as he marked 50 years on earth.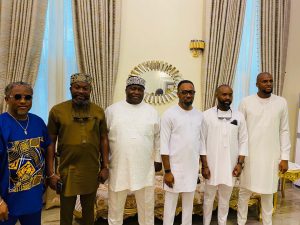 According to The Eririego of Igboland, Senator Uba representing Anambra South Senatorial District, the Distinguished Senator Uba's  successful years of life is auspicious and worth celebrating, describing the Anambra State politician and astute businessman as a great philanthropist, lover of his people and a political strategist.
The oil magnet and maritime player eulogy to celebrate his friend reads: A GOLDEN CELEBRATION: SEN. DR. IFEANYI UBAH AT 50!
"All men are born equal, but with guidance, foresight and perseverance, some become more equal than others. Yours is a life dedicated to the service of humanity and the mission has only just begun."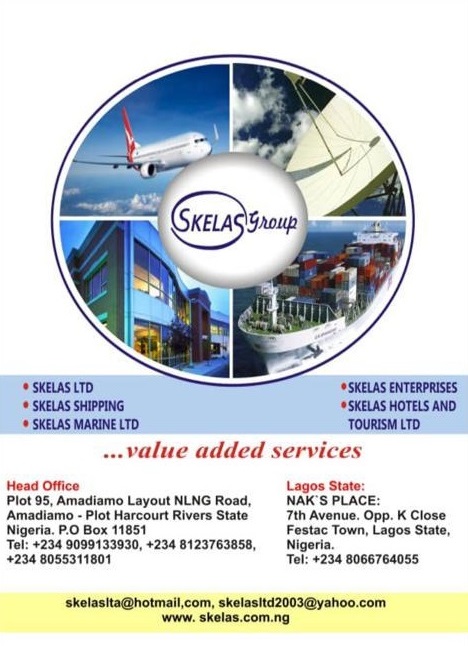 "Happy birthday, and may the next 50 years be even better than the first."
The Chairman |CEO, Ailes Group is a staunch supporter of Senator Uba's governorship ambition for Anambra State, noting that Anambrarian needs the Ebubechukwuzo, Ikemba Igboland to take them beyond the rhetoric of tantalizing campaigns to the reality of democratic dividends.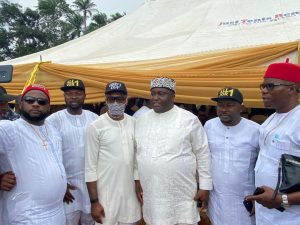 He said, "We have seen a lot of leadership experiment in Anambra State, l believe that Senator Ifeanyi Ubah possess the kind of love borne out of true humanity to offer the people of Anambra State the radical development roadmap required to drive Anambra industrial revolution and accelerated economic development.
"If leadership capacity is what Anambra people desire, then Senator Uba is their choice as they go to the polls in November to elect Chief Chief Willie Obiano's successor."