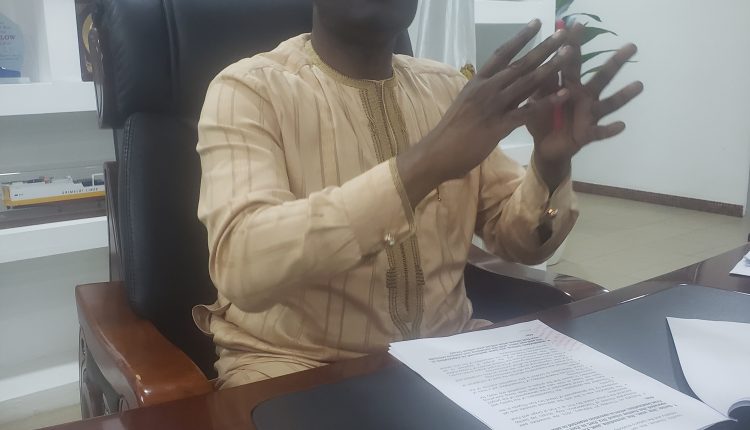 The Executive Secretary of the Nigerian Shippers' Council, Hon. Emmanuel Jime has said that despite lamentations about perceived areas of leadership deficit in the national economy, there are also areas of positives like the Nigerian Port Process Manual (NPPM) which implementation is supervised by the Council.
He however declared that the NPPM can achieve much more if the counterpart funding by relevant agencies for the operation of the Port Standing Task Team (PSTT) the organ empowered to drive the NPPM are released as directed by the federal government; saying adequate finance appears to be one of the major challenges confronting the PSTT.
In this chat with Eguono Odjegba, Editor of Pinnacle Time, the NSC CEO talked about the present positions of NTC Bill, CTN, including industry and national economy issues in the front burner. Excerpt:
A lot of Nigerians are surprised that the National Transport Commission (NTC) Bill was not assented to by the last administration. As the man at the driver's seat in Nigerian Shippers' Council, what would you think may have happened and what is supervising ministry's plans and yours to represent?
The National Transport Commission (NTC) Bill would have been a major game changer to the entire transport industry and the non-passage of the bill has been a major concern to stakeholders in this industry. The bill actually was expected to address so many industry challenges, some of which includes the regulation of the entire components and facets of operations in the transport industry. You may wish to recall that on three occasions, the law was passed by the National Assembly and that for some reasons, the presidential assent was not granted, and this was about three times that the National Assembly passed the bill in the life of the immediate past administration of President Muhammadu Buhari.
We cannot speak directly what the reasons were, what l can say now is that while we await the NTC Bill which l believe we need to further re-engage and re-introduce into the current administration, the Nigerian shippers council has taken the bull by the horn under my watch to look inwards, look into the legal framework of the Council to see if we can provide an alternative that will enable us to continue to do the work that the NTC would otherwise have done.
At the present time, there is already a committee that was set up under the supervision of our parent ministry, in the immediate out gone administration under Minister Muazu Sambo. That committee actually came up with a recommendation and a draft legislation instrument which was forwarded to the then ministry of transport. It is hoped that the bill will soon be presented to the National Assembly as an Executive bill for consideration and assent. So that presently is undergoing some processing, l thought that l should bring that to the fore so that you can understand that regardless that the NTC Bill has not gained quick passage that everybody in the industry had expected, we are also working hard to fill the vacuum by making sure that the Nigerian Shippers' Council Act is been amended. And once that is done, the intention of course is to incorporate within it some of the subsidiary legislations as lawyers would call it. We have presidential regulations, we also have ministerial regulations some of which draws their support and foundation from the NSC Act.
In reality, those subsidiary legislations also equally have the force of law but we feel that in order not to allow for any fluidity and any uncertainty, it is better to encompass those subsidiary legislations into a substantive act, that way, there is a better guarantee that over a long period of time, not only will there be certainty, but no one can just wake up in the middle of the night at a whim and decide to affect or interrupt or disrupt activity of the agency in a way that will not be beneficial to the industry.
There was also much expectation that the Cargo Tracking Note to be coordinated by NSC should have commenced, what is holding it?
What is holding it is the CTN is that we had gotten to a point in processing it where the FEC has given approval for the contracting of the consortium of certain companies to implement the process, but we ran into a bit of stone wall when the issue of how to structure the legal documents became so complicated that we were not able to complete the process in good enough time for the take off of the project. You know when a new administration is in place, some of these efforts sometimes will need to be reappraised…l mean there is now a need for further briefing and that is exactly what we are doing at this stage. So let me say the delay was first and foremost attributed to processes, stages that we needed to go through in order for implementation to start. We haven't quite arrived at that stage, so presently, we are consulting with relevant authorities, all the stakeholders that are involved, particularly the new ministry, the ministry of marine and blue economy, which is sector specific and that is good news for us as a matter of fact. I believe what that means is that there will now be specific attention that will be placed on this very strategic and important sector of the economy. So we are better able to speak directly with our supervising parent ministry to see the need for the implementation of the cargo tracking note. So that briefing is ongoing as far relationship with our parent ministry is concerned. I will say that actually, my first interaction with the Honorable Minister, we gave him adequate briefing of the status of the cargo tracking note and he is taking it as one of the most important low hanging fruits, so to speak, of his administration, meaning that he believes it is one of the things that must be implemented very, very quickly. So we are working on it, processes are ongoing and l believe that this time, with seriousness that the new  administration has brought to bear on the process will be able to roll out the implementation of this important tool of activities in our maritime space.
Do you have in mind a possible time frame?
I try not to do too much second guessing on matters such as this so that, in the end, once l speak to a specific deadline, and of course, the next day or two days after you see me, you'll say 'well you told me a few days ago that in one month time…' what l can say to you is that because of the seriousness with which government is approaching this and the manner in which we are hurrying up with the processes, it will take the shortest time possible. Keep in mind this si something that has been ongoing for a length of time l really cannot put a finger on, cargo tracking note preceded me, l have been here two years no plus, but l can tell you that we will implement it before the end of this new government looking at the seriousness with which it is renewing processes, that much l am able to confirm.
There has been so much inter-agency rivalry and some of us have observed that since you came in, you have put in much energy towards reducing these frictions. What strategies did you employ to get the agencies to the table to close the gap?
I am the first to acknowledge that certainly, in the first few weeks of my arrival, l became immediately aware of the challenging environment in which agencies of government in the maritime space were functioning. I will also like to say that the tendencies is not exclusive to the maritime space, this whole territory protection is something that has become very, very common and sometimes, one is left to wonder if we are not aware that in the end, there is only one government and the common objective of all agencies of government is to assist the government to deliver on its commitment at ensuring that the social wellbeing of the citizenry is taken care of. So the moment you step into an environment and you come in with that background…sometimes l like to point to my background as somebody who has also been in public live so to speak, having been a member of our National Assembly, before coming into office in this capacity, the mindset that l came with is from that background is that your first business is to ensure that wherever you are, you are able to be effective and efficient in a manner in which government services are been delivered. That is the first objective of any public officer, and you are not able to do that alone…so collaboration, handshake, partnership, these are key, key components, very important moving parts that has to come together for a successful delivery of the ultimate objective of governance.
And so, because l came in from that background l met a situation where there a need for us to quickly extend a hand of friendship to our sister agencies in this sector, therefore we are talking about the NPA, we are talking about NIMASA and all the other agencies, whether it is NIWA, CRFFN, all of the agencies, very, very strategic agencies that if we come together to work, can assist to deliver on a maritime space that is competitive, that one can be very proud to say that we are delivering as far as the quality of services in our maritime domain is concerned. So like l said, we extended a hand of friendship, and l am glad that my colleagues in the other agencies not only accepted but even went further, and we instituted a meeting of all of the CEOs of the agencies where we have had in some cases, quarterly meetings, or wherever there is need, where we sit down and do some peer review, speak to each other and most importantly, discuss areas that would otherwise have led to conflicts.
Because we have been able to enact that kind of working environment, frictions by and large have not been totally eliminated but has been reduced to the barest minimum. So that is one thing we have done as far as relationship with the agencies are concerned. I think you want to know how that has also further extended to our work in the exercise of our mandate in the industry, and l can say to you that we have developed certain strategies in the industry that allows us to be able to exercise our mandate as port economic regulator. And this of course we did with a view to ensuring that efficiency and quality of services in our ports. Further to that, we also ensure that services that are delivered in a manner that is cost-effective. That is the advantage of working together with sister agencies because it frees you and allows you to focus on the main reason you are put there in the first place. So for the NSC ensuring that business is conducted is efficient and cost derivative to what we do is essential to the exercise of our mandate. We are not able to do that unless we get the support of our sister agencies and indeed, all our stakeholders in the industry, we are talking here about terminal operators, we are talking about shipping companies, we are talking about freight forwarders, all of these bodies working together in harmony. Because we now have, should l say, a mindset that says extend your hands and then let people appreciate the fact that the work that you do is actually also important and relevant to the overall, that collaboration amongst you enables you to be able to be more effective. So that essentially is that attitude that were brought to the work that we do here.
The Council has also been setting standards for service delivery and has provided guidelines for the setting of tariffs and harmonization of tariff nomenclature of port-service providers.
Local Capacity development in shipping has remained a sore point in the industry's performance index, which has seen the NSC in the past making efforts to partner with other stakeholders, including the Organized Private Sector and the Central Bank of Nigeria, National Insurance Commission, where are we in thi regard?
 Very, very important question l must say, the Council under our watch has sustained her interventions in local capacity development in shipping and l am saying this because this is an area that is key to how do we rise to the level where we can be regarded truly as a maritime power.
Certainly in the case of West Africa, a maritime hub, you are not able to do that unless of course you have Nigeria flagged ships, it is a critical component to how the maritime space is constructed in order for there to be a full participation really, of the local activities of shipping industry. And so, we have been involved in advocacy over a long period in order to ensure that there is recognition for the need to have this sort of environment created. Keep in mind the Nigerian Shippers' Council actually was mandated and given leadership of the secretariat for the National Fleet Implementation Committee, saddled with the responsibility to workout modalities for the resuscitation of Nigerian flag vessels and also to encourage private and indigenous participation in ship ownership.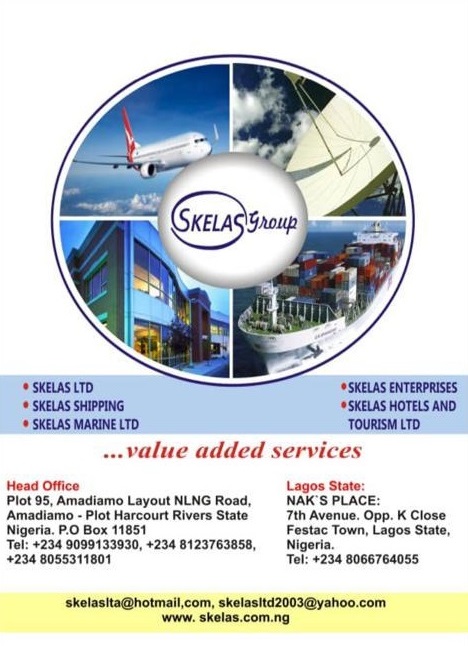 The committee has made several recommendations, which includes provision of incentives such as tax exemption, etc, in order to encourage private investment in ship ownership.  I say this because we need to recognize that ship business is capital intensive, l mean the funding to participate, and so if you don't put in place as a government, those incentives that will enable the private sector participate…the private sector is driven by profit and of course, usually the profit is expected to be made almost at the snap of the finger. So if you don't provide an environment that allows private sector to recognize that if he invests funds in this environment within the shortest time possible, not only they do want to break even but to make profit, there can't be any sector participation in such an environment.
So under the fleet implementation committee, of which the NSC is lead, we provided a number of those incentives for greater involvement of the Nigerian shipping community, for instance, in our maritime space. In the same vein the Council has continued to encourage stakeholders in the industry to take advantage of the Cabotage Act and the Funds that are available under the Act for indigenous vessel ownership and local participation in the industry. Also, we have continued to encourage and to provide an environment by engaging with NEXIM Bank for the provision of credit financing arrangements which we believe will assist the development of local capacity in the industry.
Likewise, we are also discussing with the National Automotive Design and Development Council on the possibility and the modalities for the re-fleeting of maritime trucks operating in the industry in order to enforce standards in the road sub-sector of the maritime space. We are also collaborating with the Central Bank of Nigeria to step on cases of capital flight in the industry through the confirmation of reasonable freight, demurrage and charter party.
So at the top my head, these are some of the engagements and activities we have be involved with in order to assist local participation in the shipping industry.
While there has been a significant upswing in the nation's export trade especially in the area of agro based goods, overseas market rejection remains a major challenge. What is the Council doing to raise international acceptance?
That has also been part of our observation here at the Council, we observed that some of the challenges shippers face in the course of their export businesses which have led to rejection of their exports, and there are reasons for this. One of which is mainly as a result of lack of adequate information, and poor level of compliance to set standards, also rules and business ethics that are not been complied with. In some cases the discovery of wrong documentations…when you international business, documentations, you don't play with that, especially if you don't get it right. An (i) not properly dotted can lead to outcomes one may not wish for. We also observe the need for exporters to comply with the required procedures and documentation for their exports.
These are a number of challenges that the Nigerian business community faces sometimes in the course of engaging in export during trading activities. My response to those challenges, what l have done here in the Nigerian Shippers' Council has been to extend a handshake, again as peak to collaboration. The Nigerian Export Promotion Council (NEPC) is actually the Nigerian agency that has the actual mandate to assist in the export arena but because we are also playing a strategic role in the shipping sub sector, there is also no way that you're going to be as effective in export trade…by the way, 90percent of international trade as far as export is concerned is done through shipping and that's an area we are sector specific in terms of our regulation. So we work together with NEPC to provide this sort of information that l already stated but unfortunately, most of our exporters are not exposed to this information that should readily be available at their finger tips. One such outcome of the of the collaboration between the NSC and the NEPC is the establishment of this domestic export warehouses called DEW, these DEW are actually effectively, consolidation centres, where we have every tool that are available for education to assist, for instance in the standardization that is required. I can assure you that in no distant future from now, using the DEW, agro products such as yam when exported, using the available information we are providing in the DEW will no longer be rejected because we would have met all the standardization for us to be able to export into different destinations. So that is the kind of collaboration that we are having with NEPC, of course we are also working with other Government Agencies such as the Standards Organisation of Nigeria (SON), where we do advocacy to constantly educate and enlighten the Shippers. So constant education and enlightenment is a part of the sensitization mandate of the NSC. Not too long ago the NEPC had a programme in Abuja working together with the presidential enabling business environment committee (PEBEC) and we were there as partners working together with them to ensure that the Nigerian business community came together in order to x-ray some of the challenges they were having. That is the sort of collaboration that the NSC is engage in. So the aim of these seminars/enlightenment is to acquaint Shippers with the basic import/export guidelines and standards, educate them on Ethics and Integrity while carrying out their businesses, acquaint shippers and shipping agents with the benefits of compliance with the established rules and regulations to avoid pitfalls in their shipping businesses.
What is the present level of collaboration, an end-to-end engagement to impact policy harmonization for ease of doing business between the critical stakeholders?
The Council has continually advocated for collaborations amongst critical stakeholders in the industry. So collaboration is the key component in the way we are passing the message across. Ease of doing business is not a statement that is made in vacuum; it is having a direct bearing in the manner in which businesses are conducted. I can point a few areas where l feel the conduct of business in our country has improved dramatically, because we are now beginning to be compliant. We have been championing inter-agency collaborations through periodic meetings and consultations with sister agencies in our new Federal Ministry of Marine and Blue Economy and other relevant agencies operating to facilitate trade and ease of doing business that l have already spoken to.
These engagements provide us with opportunities to dialogue on areas of common and overlapping interest, particularly to harmonise views and objectives in order to make our ports effective and more efficient. I have spoke about our relation with the NEPC, SON, we have this MoU with the federal consumers protection council (FCPC), those are agencies of government that in a sense, their activities are have a lot of bearing on our sector; and because we need them in order for us to make certain that the conduct of businesses in our port domain meets international best practices. This engagements also provides us with the opportunity to dialogue in areas of common and overlapping interests and able to harmonise our views. Not too long ago, government in its wisdom put together a document called the Nigerian Port Process Manual (NPPM) which is actually like a harmonisation of all the standard operating processes of stakeholders in the port brought together in a document. There is now a buy-in, everybody, mostly are complying with it. We have gone farther to set up a task team called the Ports Standing Task Team (PSTT) whose responsibility is to implement the port process manual. Because of the activities of the port process manual, today, we have what is called joint boarding of vessels, we have joint clearance, we are now better able to get access into our ports leading to decongestions. The turnaround time for vessels has reduced significantly, for a business man, if you cut away the time constraints your ability to do his business timely, if you also automate and bring in digitalisation in the work place, those are components that make it a lot easier for businesses to be conducted. Today, nearly all of our transactions in our industry are been automated so that human to human interface which normally introduces those other elements including corruption and the general tardiness that comes with human to human interface is been eliminated. These are factors that must aggregate, ultimately, to an environment where business can be said to be conducted a lot easier. When l speak about these things l also want to be very careful and cautious so that it doesn't appear as if it is Eldorado. I never ever give the impression that we are where we should be, l am just making the point that incrementally, gradually, one day at a time, we are enacting measures and putting processes in place and we do this like l have said, in collaboration with other agencies of government that has bearing on the activities we are supervising. So, within the context of how well we have collaborated, l can say it is now a lot easier.
Similarly, we have been at the vanguard of educating our port users (Consumers of port services) on global best practices, because, let's face it, international businesses will require that there are standards because of you are not aware of what the standards are…like l said earlier, it may sound as if one is an alarmist, but a tea that is not properly trusted can lead to outcomes that are completely different from whatever the parties involved in the transaction may have wished. So it is our job to draw attention, to emphasis and to keep educating people to let them know that buyers must trust that tea otherwise, the outcome may lead to damaging consequences.
But while you're busy doing all of these, there are indications some organs within the industry like to go alone, giving their body language. Why do the various agencies like SON, NAFDAC, Customs, Quarantine, Maritime Police, NDLEA like to submit to own time table and methodology, are you not concerned?
Of course l am concerned but here's what l would like to say to this, when you're dealing with a problem that has existed for a length of time that most of us can't even remember, problems that have festered for a very long period, sometimes you may be expecting too much to think that with a wave of the hand you can solve all of them. So what you do and l think strategically is first to identify what the problem is and then begin to look at how you're going to address the particular problems. What you said and you have described it as corruption…we all as a nation knows that this has been the cankerworm, this is something that has dealt a deadly blow on our ability to live up to our potentials, that is our reality. But l don't think that it is even right for us to simply put our hands on our heads and say 'well this is too enormous a responsibility to carry.' What we should do is that in your own small space…in our case here in the NSC as port economic regulator, how are we conducting our business? Are we doing our business in a way that stands up to scrutiny, that allows people to say 'oh as far as this agency is concerned, maybe some of the steps been taken there are the correct steps…?'
So, internally, l want to be comfortable in saying to you that the mechanism that we have in this institution enables us to put forward a public sector face of very dedicated staff, who are working to assist us deliver on our mandate. So that is the first step to take, once you're done with that, we can now begin to extend our tentacles into the larger society in order to be able to bring our influence to bear on the activity that we are supervising.
I recognise that it is not a cake party, it is not a walk in the park, we are dealing with situations that sometimes, honestly speaking, it might appear as if it is even easier to simply fold up and just give up.  But you can't do that except, of course we all decided that we are giving up on our country which is not possible. I believe there are lot of positives also coming out of this country, which is why l am particularly excited about the work of the PSTT in the Nigerian Shippers' Council. Take it from me, l have attended conferences within and outside of our borders where other countries are beginning to ask questions how we are doing, what is the magic wang in driving this particular effort.
We have gotten commendations locally and internationally, to say that because of the work of the PSTT that the NSC is leading its implementation, there is monumental improvement in the manner in which businesses are being conducted in our ports. And there are a number of delegations who are now coming to our country to try to under study how we are doing it, so that is good news. That to me is the way to go, if you set a standard and you make clear that your objective is straight forward and you are not going to be distracted, l think that ultimately, other stakeholders will begin to buy into your strategy because, in the end, everybody actually wants the right thing to be done.
If you operate in an environment where everyone else is doing the wrong thing, it becomes a little tricky and challenging to want to stand out. But the converse of that argument also is that, you have to take one step at a time and ensure that somebody must take responsibility, and that is what we have tried to do here t the NSC. There are other agencies that have been working with us in the PSTT it is an inter-agency responsibility except that we bear the responsibility for all of the activities, including the funding and of course, most importantly the leadership of the team.
And l think it is when the leadership shows clearly that we cannot allow you to distract us, that is when the followership can also imbibe the culture. On your question about how everybody wants to go their way and do their own things, there are number of tools available that l believe ultimately will bring everybody on the table. For instance, the port community system that is about to be deployed, the single window, the scanners and a lot of tools to help us meet the national objective of making sure businesses are conducted timely.
TO BE CONTINUED