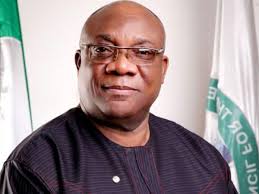 Even though the Council for the Regulation of Freight Forwarding Practice in Nigeria (CRFFN) was conceived to be as a professional body akin to a trade union, the Federal Government was believed to have taken it over as an arm of the federal ministry of transport, albeit through political manourvering and subtle coercion.
Over the years, much effort have been expended by government to keep CRFFN, otherwise also known as the Council as its appendage without any moral justification, except perhaps to either use it as a conduit pipe through which humongous amount of money in budgetary allocation have flowed out through the Council in the pursuit of irrelevances.
In doing so, it would appear that the FG perfected the act of subterfuge, where it infiltrated the group, caused confusion amongst its members through the application of divide and rule, and stick and carrot device. To maintain its hold, government elected to create a protective executive and legislative cover for the Council, in addition to introducing the most avid mind remote control, vide solid financial regime that keeps Council Members, sufficiently quiet and submissive, and thus serving permanently and officially as willing surrogate to official permutations.
At the ripeness of time, the real plot appears to have emerged, to use the Council which absolute uselessness to national economic engineering have become apparent, to cause a major crisis in the port industry, by instigating the collection of Practitioners Operating Fee (POF), and engaging in the collection of other sundry contentious levies, which the majority of freight forwarding practitioners have vehemently and consistently opposed in the past couple of years, since its introduction.
Despite massive opposition and numbers of subsisting court judgments for the Council to put at abeyance the controversial POF, Council nevertheless has embarked on a number of failed issuance for implementation of its collection date, the latest and ongoing being the one scheduled for March 1, 2021.
Essentially, the POF appears to have thrown up issues of duplication customs brokerage operational licenses, which statutorily rests with the Nigeria Customs Service. The insistence of Council to be recognized as approving authority for cargo clearance present an ominous shadow of lawlessness that may threaten the peace of the port. 
Immediate past National President of the Association of Nigeria Licensed Customs Agents (ANLCA), Prince Olayiwola Shittu likened the action of CRFFN to unwarranted desperation to glamorize official extortion by government, and promote unbridle greed garnished by Council members to scent as deodorant.
Sadly, the Federal Government through the Federal Ministry of Transportation and the National Assembly are giving tacit official support to these shenanigans, particularly the controversial POF, which in essence is posing a clear future danger of rivalry, between CRFFN and the Nigeria Customs Service. This is so because CRFFN posturing as an authority in cargo clearance  clearly poses threats of conflict, who between the two departments of government is  should be issuing customs operational license.
In a graphic description of the official fraud playing out in the port, Shittu said, "the problem we have in our profession now is that every Dick and Harry answers the name of clearing agent. You can't be an agent without license. And the only people that can license you to do customs clearance is customs. Now CRFFN is licensing you to do what? Is it to clear customs cargo, because all cargo coming in is in customs custody.
He asks the critical question "Is the licensing by CRFFN replacing licensing by Customs? Even during my tenure as ANLCA president, they thought I was antagonistic, because it became an opportunity for every Dick and Harry, because no matter your background, you come into the port. All you need to do is to go to an arm of government that is not licensing for customs purposes, to allow you to go to customs area for whatever reason.
"Juxtapose that with the person or representative of the person that is licensed. Customs all over the world license clearing agents; it is only in Nigeria that we want to take advantage of the situation to enrich ourselves. CRFF as a regulatory body is supposed to regulate workers in the freight forwarding industry, just like a trade union. All this one they are collecting POF, who is paying?
"Go and see the receipts they have issued so far, it is the licensed company by customs that is paying, not individuals. It is the company's name that is there. So if I am paying from here now, it is Skelas. Now the same Skelas has so much to cough out, to renew its licenses and permits to customs. Which profession does that? Now CRFFN is saying for every job you do, you must pay, but still the same CRFFN, collects annual dues from all the persons in your company. Your company must pay their license fee, renewable every year."
Shittu said regulatory receipts provided for in CRFFN Act is enough income for a regulatory body, and has no right to impose practice fee on practitioners businesses. He queried the ambitious offices been built by CRFFN as a justification for its extortionist and fraudulent tendencies. He further accused the Council of failing to focus on its primary goal of practitioners training and accreditation of course.
"What is the job of a regulator, is it to carry koboko to go and beat people at the port? To be on the system, you pay us this fee, if you want to go to school, the following universities are available for you to study freight forwarding, customs brokerage, their own is to accredit.
"That one does not mean you must have offices around state capitals, and then you are building infrastructure and edifices, to do what?
"COREN what do they do? If you see COREN branch offices in any state, its one small place because everything is done online. But these people (CRFFN) are doing projects, get millions in allocation and are still chasing us in the port."
Ironically, despite all the protestations by practitioners, government appears intent of going ahead with the collection of the POF that has roundly been described as an illegality.  
Hear Shittu: "Majority of those who should talk are not talking because those who are to benefit from that collection will not allow it. And that's why as you can see, those who went to the Council, who were selected to go to the Council, but let's agree with them that they were elected, when their tenure expired, said they are not going anywhere.
"Where there is money, you will see Nigerians turn the system upside down. I was in the Council and I said this long time ago when I noticed the tendency to use the Council to exploit, that even if I was younger, I could never go back there. I talked and objected, let other people go and try. If there is nothing there, why the fight over tenure?  'I know my tenure is four years, whether you like it or not, I will be there when the POF collection starts.'
Also speaking on the development, the Congregation of Registered Freight Forwarding Practitioners of Nigeria (CREFFPON) has called on the Federal Government to prevail on the Council for the Regulation of Freight Forwarding in Nigeria (CRFFN), Seaport Terminal Operators Association of Nigeria (STOAN) and others to discontinue acts of official extortion embarked upon since the beginning of this month, as CREFFPON may be compelled to to mobilize the freight forwarders to withdraw their services from the seaports."
In a message addressed to CRFFN Registrar, erudite and outspoken registered freight forwarder, Chidi Anthony Opara, RFF, FIIM accused the Council of mischief with intent to subvert and extort practitioners.
His correspondence with the CRFFN Registrar which he made available to our reporter, Opara queried the legality of the Registrar's recent statements endorsing the actions of the Council in respect of the collection of POF.
"You were quoted in a "Shipping Position Online" news report as saying that the "Practitioners Operating Fees (POF)" is an extant law which must be obeyed. You went further to cite approval of same by the Executive Council of the Nigerian Federation. You concluded by opining that payment of "POF" is a condition for "goods" to exit Nigerian ports.
"First, discerning observers have been wondering about the relationship between "Practitioners Operating Fees (POF)" and "goods" exiting Nigerian ports, but this is not the crux of this message.
The "Practitioners Operating Fees (POF)" is an extant law whose conceptualization is advertently predicated on illegality for selfish reasons.
"Practitioners Operating Fees (POF)" by nomenclature and by conceptualization has nothing to do with "goods" exiting Nigerian ports. It is a fee to be paid by practitioners from the earnings from their practice. The above happens to be the method in all the known professions in Nigeria. No known professional regulatory body in Nigeria charges members on jobs done.
"There is nowhere in the "POF" extant law and approval where it is stated that "POF" would be charged on "goods" exiting Nigeria ports. I hereby challenge you to make such provision and approval public."