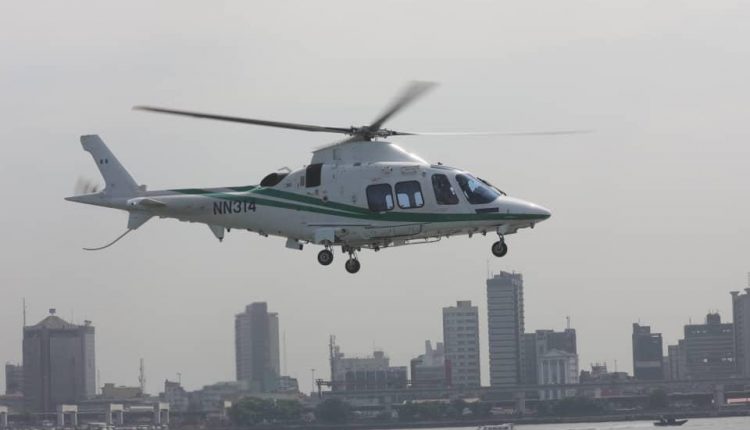 Private Jets Audit: Uneasy calm as timeline expires
As the time frame for all owners of private jets to submit to essential compliance checks lapsed two days ago, Tuesday, uneasy calm pervades the aviation industry and the Nigeria Customs Service, NCS, following unconfirmed report that less than 80 owners have complied with the directive.
The NCS had on 31st May 2021, directed owners of private air crafts to report at its headquarters with evidence of the payment of 1.0 per cent Comprehensive Import Supervision Scheme, CISS, including evidence of other essential documents.
With just about fifty eight, 58, responses less than 30 days to the initial time frame fixed for the exercise between June 7 to July 6, 2021, the Customs on July 8, 2021 announced an extension by two weeks which expired yesterday, July 20, 2021.
Although it is not clear while the directive appeared to have received poor response despite threats by the customs to apply sanctions on defaulters, grapevine reports that few high heeled VIPs that declined the invitation are holding critical positions in the ruling All Progressive Party, APC, and found the directive apparently 'demeaning and unwarranted'.
A source who volunteered some tips anonymously put the troubled exercise to war of ego. He said, "Some of the private jet owners this customs man is summoning are men of timber and caliber, they hold the APC government
"You know how these big men think, when you say you don't care who they are, that you will penalize them if they don't come, well, they can call your bluff, and say, let him come and impound my jet.
"In this country there are men who are laws unto themselves, let me not say they are above the laws. l shouldn't be explaining that to you, you should know. Even if the customs man had gotten the approval of President Buhari, it may not be enough to issue statements with threats because of certain category of VIPs.
"Unfortunately in Nigeria, there are individuals who are not holding public office, but who you cannot threaten.  Leadership position carries a lot of politics in the way you approach some matters. You play politics with some issues, do your underground talks, and when the high-heeled have been sorted out, you can now issue statements and talk tough."
Contacted for confirmation of the number of jets audited ahead of the expiration of the time frame, Customs Deputy National spokesman, Deputy Comptroller Timi Bomodi, said "We would do that after the Sallah holiday."
It will be recalled that while the exercise was ongoing, the Customs stated it uncovered a number of infractions ranging from duty evasion and breach of temporary importation agreement.
Customs Spokesman, Deputy Comptroller Joseph Attah who disclosed the above recently, declined to mention names of defaulting jet owners found to be operating in breach of duty payment, adding however that those concerned have indicated interest to pay what is due to government.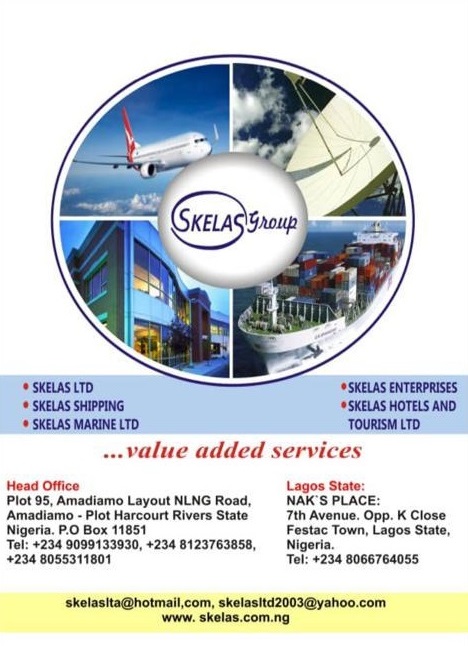 During a press briefing on July 7, 2021 to announce the extension of the audit, Attah said the service plan to invoke relevant sections of its enabling laws against operators still found wanting at the end of exercise.
He said, "You may recall that on 31st May 2021, the Service announced its intention to verify all Privately Owned Aircrafts in Nigeria between 7th June to 6th July 2021.
"At the end of the verification period, a total number of fifty-eight, 58, private air crafts owners complied.  Infractions discovered during the verification exercise include: "Breach of Temporary Importation agreement; Non appropriate payment of duty and taxes.
"Interestingly, those in default have indicated interest to pay with some already commencing the process by making appropriate declarations. Considering the level of response and indications for more, the Comptroller-General of Customs, Col. Hameed Ibrahim Ali, Rtd, has graciously extended the verification period for 14 days i.e 7th to 20th July 2021.
"By the end of this extended period, the Service will not hesitate to invoke appropriate sanctions as contained in the Customs and Excise Management Act, CEMA, Cap C45 LFN 2004 as amended against any Private Aircraft Owner that fails to take advantage of this period to verify his or her Aircraft."
According to the NCS, the verification became necessary to ensure that air crafts within the Nigerian airspace are operating legally as enshrined in Federal Government's extant laws. Attah who announced the Customs decision had warned that defaulters will be visited with the full weight of the law, assuring that no one will be treated as a sacred cow.
The statement reads: "In line with the need to ensure strict compliance with all regulations, especially at this time of challenging security situation and reluctance of some highly placed individuals to pay taxes, Nigeria Customs Service will be taking stock of all privately owned air crafts in the Country.
"This is to ensure strict compliance with all relevant regulations governing importation of such air crafts. Consequently, Nigeria Customs Service, in line with its statutory functions as provided for in Part III Sections 27, 35, 37, 45, 46, 47, 52, 56, 63 & 64; Part XI Sections 144, 145, 155, 160, 161 & 164 and Part XII Sections 167, 168, 169 173 & 174 of the Customs and Excise Management Act, CEMA, hereby invites all the owners of Private Aircrafts in the country to come forward with their relevant importation clearance documents for verification".
Attah listed the documents sought for verification to include the following: aircraft certificate of registration, the Nigerian Civil Aviation Authority, NCAA, Flight Operations Compliance Certificate, FOCC, NCAA's Maintenance Compliance Certificate, MCC, NCAA's Permit for Non-Commercial Flights, PNCF, and Temporary Import Permit, TIP, where applicable.
The statement advised private jet owners or their representatives to report to room 305, Tariff and Trade Department, Nigeria Customs Service Headquarters, Abuja for the exercise.