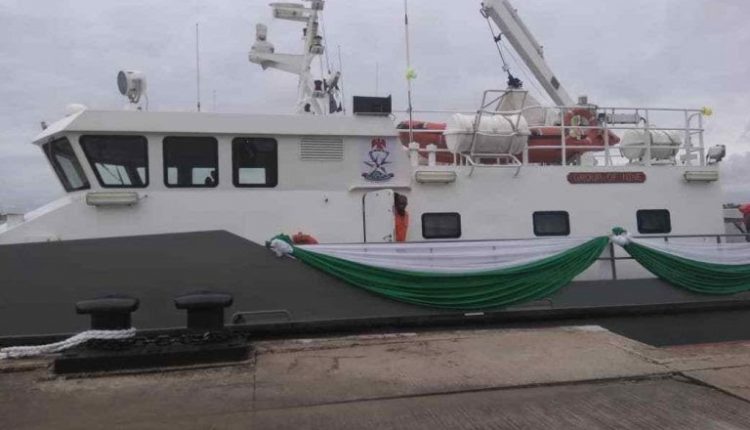 Ali Set To Commission 18 'Newly Acquired Gun-boats' Tomorrow
BY EGUONO ODJEGBA
Apparently inaundated with media scrutiny and evaluation of the poor operability of its marine unit, Controller General of the Nigeria Customs Service (NCS), Col. Hameed Ali (rtd) is scheduled to commission 18 newly acquired water crafts, described by official sources as gun boats.
The commissioning which is scheduled to hold tomorrow at the Borokiri Waterfront Port Harcourt may have been designed to divert attention from the customs two controversial patrol boats which suffered a major launch fiasco in September 2019.
According to grapevine report, about 24 personnel of the customs marine unit have received extensive training from the Nigerian Navy ahead of deployment with the patrol gun boats. While reports about the source of purchase and issues of technical partnership relating to repairs and maintenance of the new fleet was sketchy as at the time of going to press, there are indications the Nigeria Navy may have been neck deep involved in providing the necessary fillip and bail out of the ailing customs marine unit.
The Ali led customs management has failed to offer any public explanation for the failed launch of the two questionable boats namely 'Group of Nine' and the 'Customs Pride'; which has remained in limbo for seven straight years, tossing up and down at the Lagos marina wave; and roting away instalmentally through tide and corrosion.
While industry observers say the two boats inherited by Ali in August 2015 appears sequestered by this administration for unknown reasons, while at the same time receiving humongous financial allocations year in, year out; there has been a great degree official reluctance by this government which too often gleefully sing about 'inherited corruption' to let Nigerians know what it has been doing with the two patrol boats in the past seven years.
Although analysts say that the development is a welcome one if its actually true, they argued that it would amount to subterfuge to continue to down play the fate of the two earlier patrol boats, and tasked the government to speak on the abandoned seafarers, in addition to a full financial disclosure of its maintenance, repairs and endless re-fiting over the years.