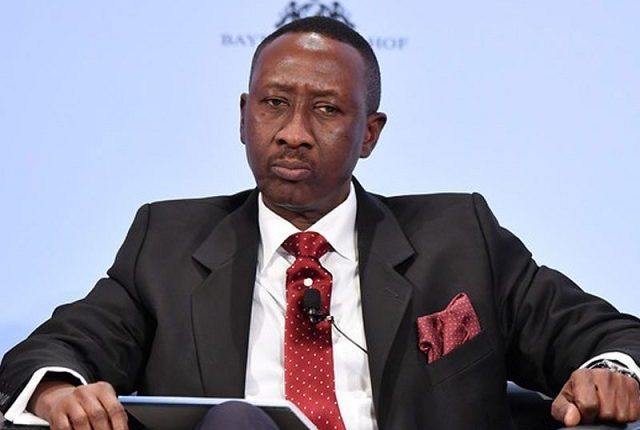 Questionable Killings And The Nigeria, Dutch Romance
BY EGUONO ODJEGBA
Last week, the Danish Frigate operating in the Gulf of Guinea (GOG) announced the killing of four Nigerians whom they labeled 'pirates'.
Nevertheless that those killed were within their territorial sovereignty, operator of the Danish frigate, the Dutch government proudly and arrogantly chose to announce their questionable police role in the questionable killings in Reuters.
As though that was not insulting enough, few days later, the Nigerian government through the Nigerian Maritime Administration and Safety Agency (NIMASA), apparently validated the killings and promised to continue to collaborate with the Dutch and other foreign powers at the GOG, within the Nigerian waters and its fringes, in carrying out their controversial and extra-judicial killings under the auspices of anti-piracy operations.
Dr. Bashir Jamoh, Director General of NIMASA, who met with the Danish Ambassador to Nigeria, His Excellency, Sune Krogstrup over the reported killings allegedly at the international waters 25 to 30 nautical miles south of the Nigerian territorial boundaries, thanked the Dutch for mowing down four Nigerians in an alleged piracy activities without any substantial and believable shred of evidence. At least, given their pitiable, clearly unconvincing narration that criminal weapons were found on the boat; as they it is beyond them to plant.
And like putting the cart before the horse, our government assured the Dutch not to worry about anything that those at the driver's seat of affairs would find something to tell Nigerians about the macabre dance and what actually transpired.
"Let me assure you that NIMASA is in contact with the Nigerian Navy and relevant actors, as we continue to collaborate towards a total de-confliction, not only in our waters, but also in the Gulf of Guinea", Jamoh said.
He thereafter promised that NIMASA will update the public with necessary information as the situation unfolds and more facts become available. This 'medicine after death' approach clearly puts Nigeria in a paradox.
So far, indications are that the frigate Esbern Snare, deployed last month to the Gulf of Guinea amid reported heightened security risks from pirates, spotted a vessel it suspected of carrying eight pirates near several commercial ships.
Whereas suspicion could be a legitimate impulse that activates self defence as under the circumstances, one wonders if wrong use of defence application to the extent of fatality is acceptable under the law. Could the Dutch frigate be said to have acted on wrong impulse and in defiance of sound judgment? They didn't present any pictorial evidence of attack on any vessels by the so-called pirates.
What informed the opening of fire and killings? Over-zealousness, bigheartedness…that l am Dutch, l am on a special mission in a failed state and am white?
The Dutch frigate spotted a passing boat, proceeded to open fire on the occupants without confrontation, killed four, arrested four, and without due courtesy of alerting the Nigerian government, proceeded to tell the world through its preferred news outlet about their action.
If the reverse was the case, the western press would describe the ugly engagement as an eerie drama of insanity driven by an unconscionable culture of disregard, and would not forebear to taint it as lack of moral decency.
Nigerians have began to react to the rude shock of the seemingly cold calculated killings, the temerity of the Dutch government in selling a dummy to the world over what happened; and the shameless fawning benevolence of the federal government to validate the unprovoked, gruesome killings and the no less questionable policing of Nigerians commuting within their sovereign territory.
First to fire the salvo is the Nigerian Maritime Law Association (NMLA), which expressed concerns about the sanctity of Nigeria's sovereignty. NMLA President, Mrs. Funke Agbor and the association's Secretary, Dr. Emeka Akabogu, raised concerns registered its support for all legitimate efforts to rid the GOG of piracy, maritime offences and all forms of criminality.
It nonetheless expressed worries about the proper application of the rule of law. A statement signed by the group's executives' reads:"The association is concerned about the sanctity of Nigeria's sovereignty, application of the rule of law, and respect for protocols of engagement with regard to the instant incident.
"The incident was alleged to have occurred in international waters, 25 to 30 nautical miles south of Nigeria's territorial waters.
"The association calls for an independent inquiry focused on establishing the precise location of this incident and whether there had been compliance with the relevant rules of engagement.''
The association also canvassed the need for the implementation of a maritime strategy as enshrined in the Suppression of Piracy and Other Maritime Offences Act 2019, and called on NIMASA to immediately kick-start the formulation and implementation of a comprehensive maritime strategy for Nigeria.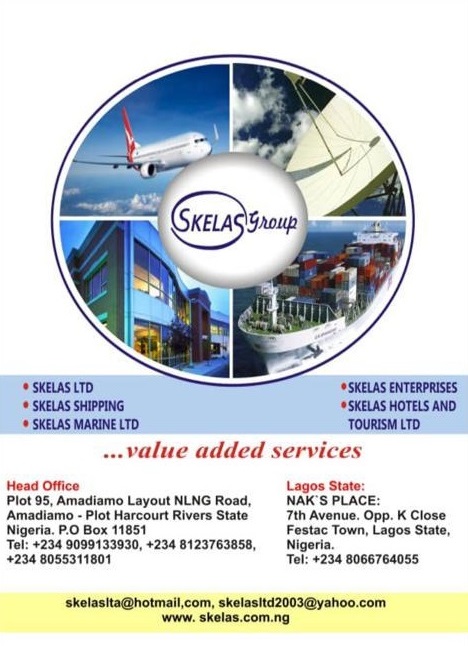 The Act incorporates strategic security synergy between all law enforcement and commercial shipping actors.
Maritime security experts think that owing to issues of integrity and inferiority complex, Nigerian and most African political leaders find it imperative to kowtow to the whims and caprices of Asia and the Western world which supports their criminal borrowing appetite and stealing,  that are in turn also stashed in their countries.
Flowing from above, African political leaders they posit, have lost their moral authority to challenge foreign unacceptable and domineering attitudes and actions; a situation that is now giving foreign navies unfettered latitude to do as they please; and thus having a field day in the GOG.
"Calling a Nigerian a thief in his own sovereign domain by a foreigner, straight to the execution chamber as it has turned out", shouldn't be accepted as a norm in today's world, one of the experts lamented.
He added that doing so without as much as alerting relevant local authorities, and gleefully passing off that questionable act in foreign news channel without reporting such incidence to the host countries already portend a second, very dangerous colonization of Africa.
Can Africa go to Europe, Asia or the Scandinavia waters to begin a security operation of any kind without due accreditation and consent of host governments?
Sadly, only the super powers, made up of America and European nations accuse Africans of piracy. Together with Asia, in quiet conspiracy the west has began moves to re-colonise the black continent; to exploit its economy once again, through the buffoonery of our leaders.
They are the self same foreigners that have been engaged in the stealing of African marine resources, for a long time already. They not only steal from African waters, the reports are there also of their involvement in crude smuggling. Very often, to achieve a leeway for their evil agenda, the west seeks for ways to escalate conflicts in Africa, solely to provide markets for their evil products and also to export their mercenaries to Africa.
Neither America, Europe or Asia has arrested the thieves stealing from Africa on daily basis, nor arrested any stolen products that are all over their markets. Stolen African fishes and crude are scientifically identifiable, but none of these self righteous countries have put up any law enforcement strategy to stop the stealing from Africa.
However, they are very swift in not only shouting about African pirates, but also swift in disproportionate response as in the present case in Nigeria; even as they readily absolved, protect and even equipped these foreign thieves, and yet they wish to be seen as the morale police of the world.
This must henceforth be rejected by Africa. If the present crops of political leaders are unwilling to take steps to genuinely correct this misrepresentation of facts and misapplication of laws; the African youths should think about what to do; because ultimately, it is about their future.
It may sound trite, but it would appear that in actual fact, what these foreign navies have come to do in Africa, in the GOG and Nigeria is to provide protection for foreign vessels engaged in all sorts of economic smuggling in addition to perpetrating illegalities in our waters.
It is not news that foreigners engage in high volume illegal fishing and crude smuggling in Nigerian waters. The piracy theory could just as well be a decoy, a convenient excuse to continue to provide the foreign economic smugglers, real time big protection.
It is very shameful and regrettable that rather than probe the killings of Nigerians by the Dutch authority, what we have seen is an irritating and innocuous display of acquiescence, of some re-enactment of colonial mentality by our leaders, too willing to absolve and whitewash the colonial master of any sin.
There is a Nigerian SPOMO Law that provides for arrest and prosecution of suspected pirates and not extra judicial killings. The Dutch Frigate or any foreign navies for that matter cannot deploy to the GOG and stop Nigerians from commuting by water.
It is incredibly wishy-washy for any foreign navy to assume that a passenger vessel plying the waters is doing so with criminal intent. Africa must reject that brand of insulting audacity; it is as nauseating as it is illogical.
British citizens passes through the English Channel without let or hindrance; if those in government in Nigeria believes that citizens must first carry a Special Passport and or requires escort to travel through their territorial or sub regional waters; it is a shame!
The current romance between Abuja and Copenhagen must urgently be reviewed if this administration wishes to be seen as still retaining the desire to continue to provide purposeful leadership. They must probe the Dutch killings.