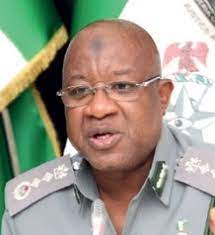 Remembering Dikko Inde Abdullahi
BY MAZI TONY OHAKWE
Nigeria's immediate past Customs Comptroller General, Alhaji Abdullahi Inde Dikko died on 18th February 2021, after a brief battle with cancer. He was 61.
He had retired voluntarily from the Nigeria Customs Service on 27th August 2015, after almost six years on the exalted seat, where he was believed to have fought many battles, within and without.
Apparently, he emerged victorious in all the battles and left an indelible footprint on the sand of time. Yes, there were few negative stories of purported corruption, nepoticism, high handedness, moral and ethical questions surrounding some of his official actions and decisions, analysts say the majority of allegations that supplied materials for the red press existed in the realm of rumours and mere allegations; with little or no known proofs.
Yet, he was greatly admired and respected by many, even amongst his colleagues in the service, friends and associates, believed to be so many across various industries and socio-economic frontiers.
Those who were very close to him took the liberty of fondly calling him 'Chairman', and at special occasions, some call him 'Prefect'. Dikko was many things to many people; and whatever human faults he may have had, he was extremely a kind person.
He was no saint, neither was he infallible, therefore, as human there were likely moments he may have acted below expectation and may have stepped out of the way, and may have as well stepped on few toes. But those who know him closely say he never took liberty in offending anyone deliberately, not the least VIPs and respected senior citizens.
As the customs boss, by the nature of our society, he was assailed with multitude of requests, reasonable and unreasonable, fair and unfair; some political, some economic, some official, while some may have bothered on national security and sensitive issues. Therefore, it was not expected that he could attend to all of these or do so satisfactorily.
Sadly, some of those he couldn't oblige left with bruised egos, and offences were bond to come from amongst those he was unable to please. But he rarely ever went out of his way to snob anyone nor make any less important, and there is not knowing those who held grudges against him, despite that he might have drawn quite a sizeable crop of adversaries from many fronts.
Uneasy lies the head that wears the crown! Dikko has been dead a year by yesterday, may his memory stir up the good thoughts in us, and allow this remembrance help to heal wounded feelings; as we celebrate his life.
He restructured and re-positioned the customs service for efficiency and productivity. He brought about huge improvement in personnel wage and promotion, training and posting. Under his watch, the service also witnessed developmental stride in operatives' health schemes including insurance and primary medicare system.
His administration performed satisfactorily in terms of revenue receipt collections and annual revenue targets, any less its anti-smuggling operations recorded a constant upwards curve, earning him a national honour, Member of the Order of the Niger (MON).
Born on May 11, 1960 at Musawa Local Government Area of Katsina State, Dikko attended Government College Kaduna, from 1974 to 1980, where he got his West Africa Senior Certificate Examination. He bagged his Bachelor of Science degree in Economics and Masters Degree in Finance from the University of Dimitroy Apostle Tshenoc, Svishtov, Bulgaria.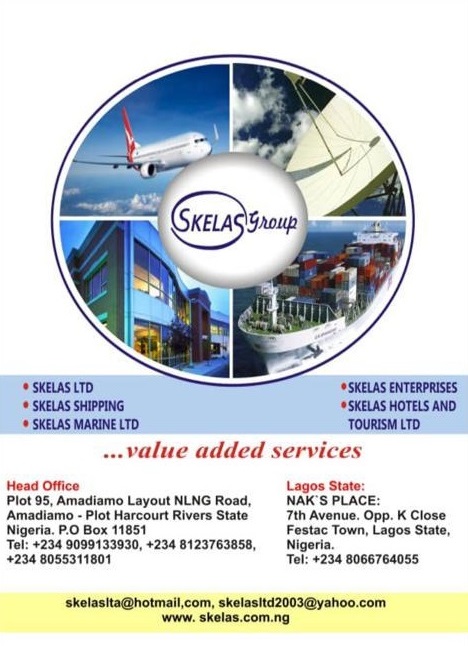 He joined the Nigeria Customs Service in 1988 and after his training, served in various commands, units and worked in various departments ranging from administration, revenue, classification, intelligence, enforcement etc.
He was one time Customs Area Controller, Seme Command, before his posting to the headquarters Abuja and subsequent elevation to the rank of Assistant Comptroller General. In 2009, President Umaru Yar'Adua appointed him Customs Comptroller General.
Dikko pioneered the service's ICT system which also witnessed various regimes of trade interconnectivity and system automation with the larger port operational system.
He helped the service to achieve migration from pre-shipment inspection to destination inspection regime; cargo scanning system and trade facilitation. He built the prestigious Customs Command Staff College, Gwagwalada Abuja, which earned Nigeria strong commendation from the World Customs Organisation; and which became the regional customs training centre.
Under him officers and men wage received a push up, including other welfare schemes like post service housing scheme believed to be in the front burner up until his departure in 2015.
Although he was vigorously prosecuted by the President Muhammadu Buhari government on charges of corruption, he entered a plea bargain application consistent with the provisions of the law and based on the agreement, was allowed to go home.
It was not too longer afterwards that the government re-arraigned him apparently over the same offences, using the Economic and Financial Crimes Commission (EFCC) and Independent Corrupt Practices Commission (ICPC).
In 2019, he was acquitted of the charges of corruption, but was nevertheless hounded back into the court room.  While on sick bed in London, the court issued an bench warrant on him for allegedly failing to  be present in court; despite appearances by his attorney.
The harassments by government and its officials were believed to have worsened his medical condition and also believed to have interfered with his proper medical attention, setting off a number of defaults in his health management.
It is believed that some of these factors may have heightened his health deterioration, leading to his untimely death at the National Hospital Abuja, where he gave up the struggle for life reportedly following complications in his vital organs.
He was buried on 19th February 2021 at the Abuja Cemetery after funeral prayers (Janaza) was held at the Jumaat Prayers at the National Mosque Abuja.
Dikko was survived by his adorable wife and children.