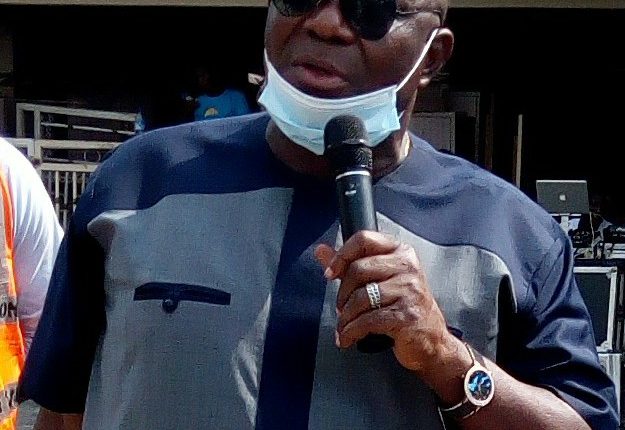 Dikko not Ali unblocked agents 300 licenses
Fresh facts emerging indicate that the unblocking of about 300 licenses of members of the Association of Nigeria Licensed Customs Agents, ANLCA, took place under the administration of Dr. Abdullahi Inde Dikko, of blessed memory.
This is contrary to claims by the embattled National Executive Committee, NECOM, of ANLCA that it secured the released, holding it out as one of its cardinal achievement since coming into office, three years ago.
Speaking on the matter, court suspended ANLCA National Publicity Secretary, Mr. Joe Sanni, explained that whereas the current National Officers or NECOM came into office under the regime of Col. Hameed Ali, retired, it was the as former Comptroller General of Customs, Dr. Abdullahi Dikko that the immediate past National President of ANLCA, Prince Olayiwola Shittu led a delegation of the past NECOM, to negotiate the unblocking of the licenses.
Others, who also spoke about the issue, explained that some of the licenses were hacked by criminal elements in the clearing and forwarding industry to carry out questionable releases of cargo from customs ports, necessitating the immediate past leadership of customs to block many licenses.
It was further revealed that upon discovery that the licenses of quite a number of agents with proven integrity had also been hacked into, the former ANLCA leadership went to Customs headquarters to dialogue with the then management, where major decisions were taken, among which was to set up a committee to verify identify of implicated licenses, and come up with undertaking to forestall repeat.
It was following these steps that the Dikko led customs management unblocked about 300 licenses affected in the mass hack, which was believed to have also affected the Independent National Electoral Commission, INEC, system, and used to fly vehicles out of seaports.
Our reporter also gathered that the hacked licenses were used to facilitate illegal releases of mainly imported vehicles, with Tin Can Island Port affected the most.
In his reaction to the embattled NECOM claim that it secured the release of the licenses, Sanni said "Don't mind those people; it's another shameful lie and twist of facts. They needed to hold on to something to prove they have been working and not finding any, chose this cheap lie, which fact is in the public domain. They are not even smart after all.
"Remember that I told you some time ago that Mukaila Babatunde, who is still parading himself as National Secretary despite court orders, is the one spinning all the lies and misleading Tony Iju. I think that the problem Mukaila has is suddenly finding himself in that office, which appears to be too big and the office is overwhelming him.
"But who do you blame when the leadership continuously differs to him even when Mukaila is obstructing every effort to bridge the crisis, so that he will remain relevant. This same Mukaila was in the delegation of the former National President, Prince Shittu that went to customs headquarters in 2017 to negotiate the unblocking of the licenses. Go and do your findings, do not take my word for it."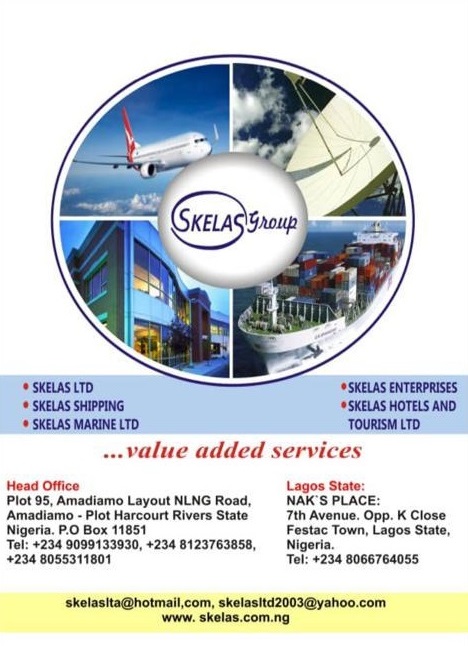 Also speaking on the controversy, former Apapa Chapter Chairman, Deacon Olumide Fakunle provided graphic details of the dialogue leading to the unblocking of the said licenses.
His words, "It is a big lie for Tony and his supporters to say they unblock 300 licenses. Fortunately Customs know genuine agents and machine outside merchants, Customs also knows those parading themselves as NECOM now and every agent's credibility. Go to the customs they will tell you who the bad agents are, some of them were even involved in this case.
"The former CG Dikko even told us when we went to see him in Abuja about the bad jobs done by agents; he told us that INEC goods were affected. They will collect money from even government organization and do fake documents for them.
"The agent in question brought in 25 Hilux Jeeps from Cotonou with fake documents, so when Customs seized the vehicles at the garage of the dealer and demanded for the documents, what the dealer brought was INEC paper that was cloned.  The CG told us about many bad jobs with evidences these bad agents do. But Shittu and all of us now pleaded with him to unblock licenses that feel victim to the cloning fraudsters and punish those responsible.
"Prince Olayiwola Shittu led the delegation, I was there, Tin Can Island Chapter Chairman, Segun Odutan was there, including a member, Retired Comptroller Ogunjemite. After listening to us, Dikko directed DCG Enforcement and Investigation, DCG Galadima to do a report and process release of our licenses. In our present Galadima called TCIP Controller, Bashar Yusuf to submit his report about the cloned licenses used to release jobs, mainly vehicles there.
"A committee was even set up on the matter, which comprised Customs and ANLCA members. Mukaila the one misleading the National President now was there in the committee. The committee was to separate between fake and genuine licenses and licenses used for bad jobs. So it was the past administration that worked for the unblocking of the licenses, this NECOM is just telling you people lies."
He continues: "The lies are multiplying every time they think of saying something. Must we allow these lies to continue? When I first heard that Mukaila was having bad influence on the national President, it sounded funny to me, because Tony is not a small boy. But I have come to believe that Mukaila is the one devising all the obstacles to settlement and unity. And that is why they are having the challenges they are having now, Tony cannot focus, and falls for Mukaila and others to claim others achievements.
"Maybe you should ask them to publicize the names of the licenses they released. That thing touched our people now. But thank God that we had somebody like Shittu as president. Under him Customs gave our members new licenses, because some people didn't have license at all.
Collaborating, leader of ANLCA Western Zone, John Offobike also knocked the present embattled NECOM for claiming an achievement; he said it has no capacity to drive.
He said, "It's not Tony led government, it was the then President Shittu who drove the process. Government is supposed to be a continuum, the only thing the government of Anthony Iju Nwabunike has succeeded in doing is to divide ANLCA into shreds to certify his pay masters, Council for the Regulation of Freight Forwarding of Nigeria (CRFFN), and other small-small associations which believed that ANCLA is standing on their necks, hence the collaboration and conspiracy to make sure ANLCA is killed. But ANLCA will not die; we shall bounce back stronger and more united. This evil wind will blow away.