'Revenue Generation Part of Our Mandate' – NAFDAC
BY GBOGBOWA GBOWA
The National Agency for Food and Drug Administration Control (NAFDAC) has disclosed that part of its primary functions include revenue generation, stating that the agency is expected to remit 25percet of its net earnings to the federation account on annual basis.
Agency Public Relations Officer, Dr. Abubakar Jimoh who was reacting to allegation of imposition of charges and fees for statutory services rendered importers and clearing agents dismissed as erroneous notion that it has slipped from its regulatory role to revenue generation; and averred that part of its assignment is to generate revenue to support federal government expanded expenditure.
Pinnacle Time gathered on good authority that the agency imposed various penalty and fee on imported items, even the funds collected are paid into classified accounts by importers as directed by the office of the director general.
Findings show that the agency rakes in hundreds of millions of naira regularly through imported products, making over a million naira on a single SGD. On a single transaction designated as inspection of imported items, NAFDAC charges N800, 000. 00 aside another N135, 000.00, being the cost of goods laboratory analysis; plus N70,000 VAT charge.
Office of the Director General of NAFDAC, Prof. Mojisola Adeyeye signs off the transaction, with the catchy phrase NAFDAC – Customer Focused, Agency Minded' printed at the bottom of the transaction paper.
Explaining further, Jimoh said the charges are fair and wonder why anyone should complain in view of the fact that importers are making so much profit and shouldn't complain about the paltry sum collected by NAFDAC to offset its cost of operations in addition to its revenue obligation to government.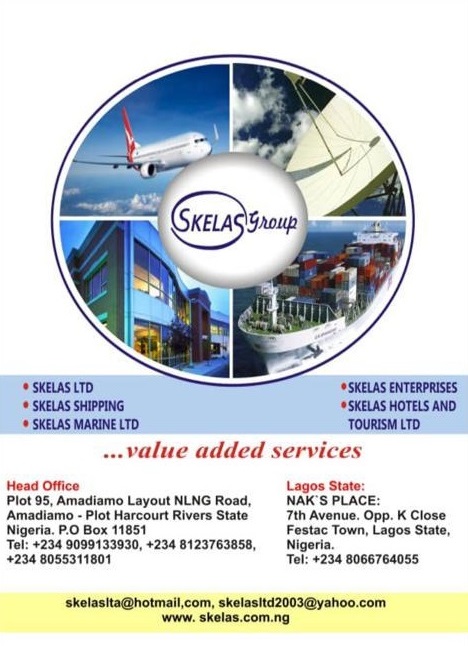 He also expressed dismay at the imaginary clearing agent he assumed provided our reporter with official documents of some of the transactions, even as he affirmed that the revenue collection account details are official and monies paid into the accounts not intended to be diverted.
The spokesman who requested to get clarifications from the appropriate department when contacted by our reporter, explained:
He said, "I and my colleague at the inspection directorate have spoken. The agent brought ten containers for inspection and each cost N80,000.00, N135, 000. 00 for laboratory analysis, so this is what amounted to the figure. There is no frivolous account; it is straight to NAFDAC account which is domiciled with CBN. You are aware all the MDAs have account with CBN, each has a code for making payment, so the account and payments made there is legitimate.
"My colleague also told me that this particular company stock in trade is always dragging issues with NAFDAC, so he is not surprised that he has gone to the press to complain. I don't want anybody to mislead you, this payment is statutory, other companies pay it.
"NAFDAC is literally self funded and we are also mandated to pay 25perceent of our earning to the federation coffers as revenue. That is why we do laboratory analysis; the only thing that government does for us is to pay our salary."
He continues: "We buy our vehicles through prudent management and every other thing to be able to chase all these counterfeit drugs regularly, if not Nigeria will be in trouble, because government doesn't have that money to be dishing out budget to NAFDAC to by buying vehicles, building capacity.
"So literally we generate revenue from our services, after paying government what is mandatory, the little that is left, that is where we (use to) manage our life. Other people are not complaining, we are also very cognizant of the charges we give because we don't want to kill businesses."