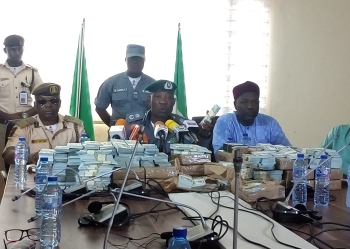 Area Controller of the Seme Command of the Nigeria Customs Service, Comptroller Dera Nnadi mni, has landed a seizure of fake USD6million, six international passports and ten international driving licenses, barely a week after taking over leadership reign of the command.
This is even as the Customs helmsman and his officers declined the offer of $250,000 offered by owners of the counterfeit foreign currency to be allowed to go with the money.
The result orientated new Seme Customs boss while showcasing the seized items to reporters at Seme, Thursday said the foreign currency, passports and drivers licenses has all the traits of international syndicate in cross border criminality.
He listed other items seized by the command to include 55 donkey skins, petroleum products, fake flour products.
He explained that while two male suspects were arrested in connection with the fake dollars and international passports, respectively, he informed that all the arrested suspects are currently in Customs custody, and undergoing interrogation.
He further explained that all the passports and driver's licenses carried the photograph of a European lady, but with different names in all the passports and licenses.

Speaking about the seizures he said, "In the last 13 days, the Command recorded milestones in its anti- smuggling operations. Some of the anti-smuggling landmarks by the Command include the seizure of fake $6m (Six Million) USD (equivalent of N2.763 Billion at exchange rate of N460.52) and the arrest of two suspects conveying the fake currency from Nigeria to the Republic of Benin.
"Two male suspects were arrested in connection with the crime and are in currently in our custody pending prosecution. The arrest was made at Gbaji checkpoint along the Seme corridor on the 31 of January, 2023.
"Also on the 31 of January, 2023 at a about 0530 hours, Officer on patrol along Gbetrome base intercepted Six (6) Maltese International Passports with the same picture of a lady but bearing different names. Two (2) Senegalese International Passports, Three (3) Togolese International Passports. Four (4) Republic of Benin International Passports. One (1) Republic of Niger International."
According to the customs controller, the
"Passport and Ten (10) International Driving License of these various countries from two male suspects who are also in our custody pending further investigation."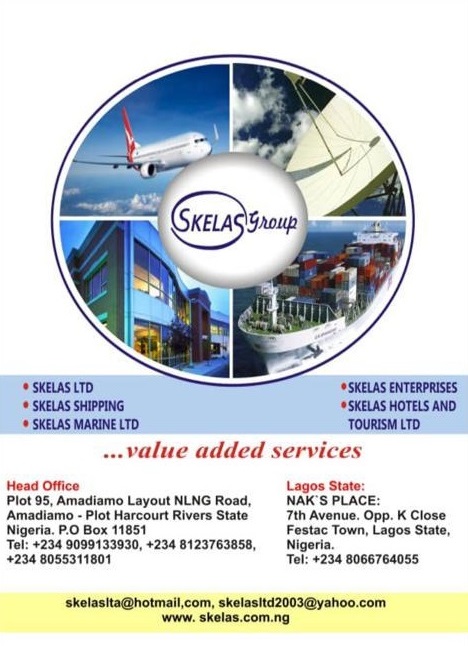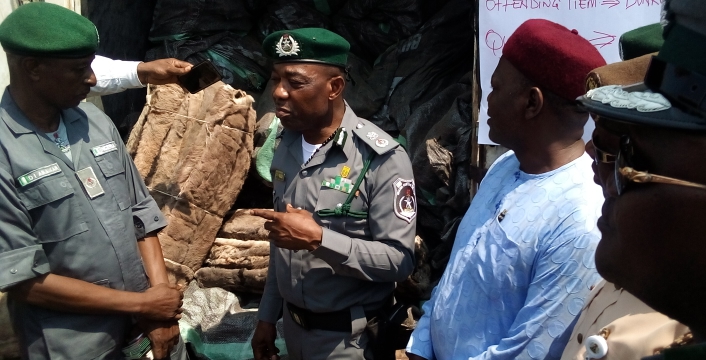 He continues: "Also arrested and seized 1300 by 30 liters jerry can of PMS equivalent 39.000 liters roughly over one fuel tanker of PMS with duty paid value of N9, 366.45 only. The products were seized from along the creeks.
"Other items seized include 55 sacks containing 550 pieces of donkey skin with DPV OF N 11.371.511", adding:
"The significant of the sizure is that it shows how much our endanger speices are ebing eroded by unpatriotic elements."
He said the seizures was not without challenges.
"The achievements (progress) so far, were not made on a platter of gold. It took the painstaking efforts of the officers who spend hours on patrol and surveillance to record the seizures. We wish to reiterate that we will not relent on this effort."
Speaking on attempt by traffickers of the foreign currency to compromise his officers, he said:
"It should be noted that they attempted to bribe my officers to allow them go with the trafficked cash, but my men refused.
"They said they want to call their boss in Lagos who will deliver the $250,000m that is genuine but we said no."