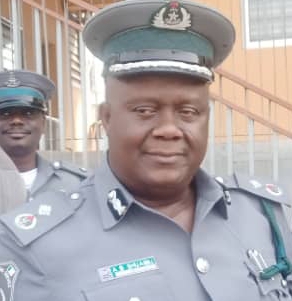 Shuaibu Raise Ogun 2 Customs Revenue By 25%
BY EGUONO ODJEGBA
The Ogun 11 Area Command of the Nigeria Customs Service (NCS).has received a boost in revenue generation as the Command raked in a total of Six Billion, Four Hundred and Ninety-Two Million, Give Hundred and Yen thousand, Six Hundred and Thirty-One Naira, Thirty-Two Kobo (N6,492,510,631.32) between October and December 2022.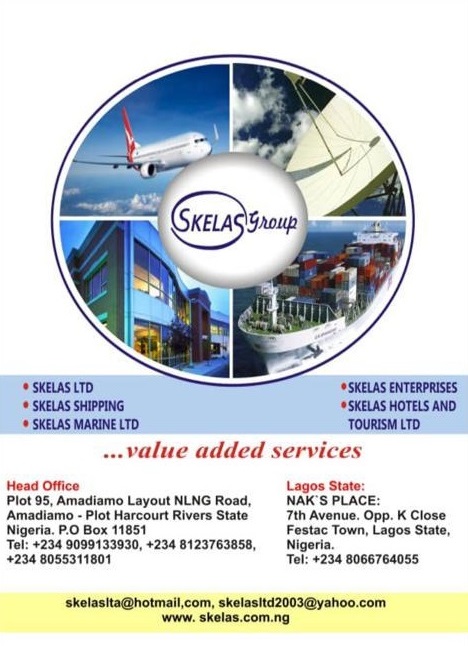 The Customs Area Controller (CAC) Deputy Comptroller Ahmadu Shuaibu who took over leadership of the area command in October last year said the above figure represents 25.44% increase compared to the corresponding period of 2021.
The digital area customs boss while attributing the feat to deployment of massive intelligence and effective operational monitoring, further disclosed that the Command generated Twenty-Two Billion and Seventeen
Million, One hundred and Twenty-Three Thousand and Eight Hundred- and
Thirty-six-naira, Yhirty-Two kobo (N22,017,123,836.32) between January and December 2022.
While commending his officers and stakeholders their compliance disclosed the command under his watch has also succeeded in bringing onboard otherwise defiant excise operators.
To ensure that strategies put in place to reinvigorate the command's revenue collecting system, government fiscal policy responsibility and monitoring, the management undertook a tour of all facilities within it's coverage, to assess performance.
He explained that to achieve appropriate
revenue generation and trade
facilitation, the command has raised the level of stakeholders' engagement particularly in ensuring seamless trade in the last three months.
His words, "My officers and Men are also commended for a job well done, our critical stakeholders are well
appreciated for their continuous collaborative efforts and synergy with the Service while carrying out our statutory mandate in the state.
"Recall that I assumed office as Ag. Customs Area Controller of the Command on 6th October 2022, exactly Three months and ten days today.
"Upon my assumption of office, I undertook a two-week tour of the Excise Factories and Free Trade Zones (FTZ) within the command's jurisdiction. This is in tandem with our commitment to enhance collaboration among the different stakeholders in the supply chains, and subsequently, improve our performance and operational
relationship."
On the revenue generated, he said, "The Command generated a total revenue of Six Billion, Four Hundred and ninety-two Million, five Hundred and ten thousand, Six Hundred and thirty-One Naira, thirty-two Kobo – N6,492,510,631.32 during the period under review which is 25.44% increase over same period of 2021", adding:
"We achieve this feat by deploying massive intelligence and effective monitoring in our operations."
Giving the breakdown of the total revenue collection for the year, Shuaibu informed that while N5,261,874.355.63 was generated first quarter, January – March 2022; N5,261,874.355.63 for second quarter, April – June; N4.339,081,812.74 third quarter, July – September; N5,923,776,286.63;
while the command generated N6,492,510,631.32 for last quarter, October – December, 2022.
Shuaibu used the opportunity to once again thank the Comptroller General of Customs, Col Ibrahim Hammed Ali (Rtd) CFR and the management team for giving him the opportunity to serve in his present capacity as CAC Ogun 2, and for their unflinching support always.