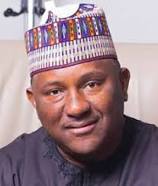 SILHOUETTE: The BUA Group N10bn Donation
BY EGUONO ODJEGBA
Whilst the very few bold and well meaning fellow countrymen who insists that Nigeria is a corporate fraud don't get sufficient mention in the media nor mass support to engage in the rejection of such unfortunate reality, it would appear that their position may forever remain in vain, as those responsible for these national calamity have successfully obliterated history from our school syllabus.
Therefore, we are saddled with various forms of cultural frauds, not the least corporate fraud, with its universal negative import clearly inoperative and meaningless in our clime. Thus far, we are immune to the natural sense of shame that goes with corporate fraud, even as our governments through the relevant agencies and departments gloss over corporate crimes in our stocks, investments, security and commercial banking system, manufacturing and production sector, religious and political sector, educational, travels and hospitality sector, aviation and railways systems etc.
Issues of corporate frauds are subsumed under political friendship and patronage within the entire official system, from top to bottom. Those who should frown and lead the fight against corporate frauds do so merely through political speeches and election campaign rallies, while they hobnob with the drivers of these evils and socio-economic malaise.
But let us focus on BUA Group of Companies for today's discussion, as we cannot achieve much looking at the wider radius of our nation's corporate fraud system. Fraud can be defined as a generic compound word that manifests in varying forms of unethical behavioural practices such as scam, swindle, deceit etc; with the ultimate goal for the commission of financial or economic crimes.
It is no longer news that the chairman of BUA Group, Alhaji Abdul Samad Rabiu recently visited President Muhammadu Buhari at the State House, where he donated a whooping sum of N10bn as support to fight insecurity both in Nigeria and other Africa nations challenged by insecuirty.
According to statements credited to the industrialist, his visit was aimed at updating the president on the positive socio-economic impact his businesses was having on the country and people, and to thank him for providing the enabling environment for business to thrive.
From all indications however, Rabiu's real intentions was primarily to inform the President of the activities of his foundation, The Abdul Samad Rabiu Africa Initiative (ASR Africa); through which initiative he announced the above mentioned donation. He was specifically quoted to have asked that the money be used to provide for security equipment, medical and other supplies, upgrade of health facilities and for other infrastructure, and for families of those in the frontlines.
He explained to President Buhari that BUA has built over 10 factories with two ranking amongst the top 10 largest publicly listed companies in Africa. President Buhari  thanked him profusely not only for his kind gesture, but for doing so much to grow the nation's economy, support the nation's tax and revenue system, and for creating employment.
There is no question that Alhaji Rabiu left the State House with a deep sense of a patriotic Nigerian, an uncommon economic builder and a hero of security and social development.  That was on Friday, August 12, 2022.
What was probably not known to many was that its subsidiary, BUA Ports and Terminals Limited while reportedly throwing its weight around, appropriated a large swath of the common-user-facilities at the Port Harcourt Port complex, and hence believed to have edged out other industry players.
Above were the charge brought against the BUA Group by operators recently, during a tour of terminals in the eastern region by the Managing Director of the Nigerian Ports Authority (NPA), Mohammed Koko-Bello.
BUA was further accused of appropriating two out of the four functional terminals in the ports as an extension of its industrial production of sugar and other commodities; a situation other port users alleged has created delays in cargo discharge and evacuation, leading to increased  vessels turnaround time, and its multiplier cost implications.
It will be recalled that following the lack of maintenance and eventual certified collapse of its two terminals, berths 7 to 8, the Authority had warned of severe sanctions if BUA failed to carry out the necessary repairs.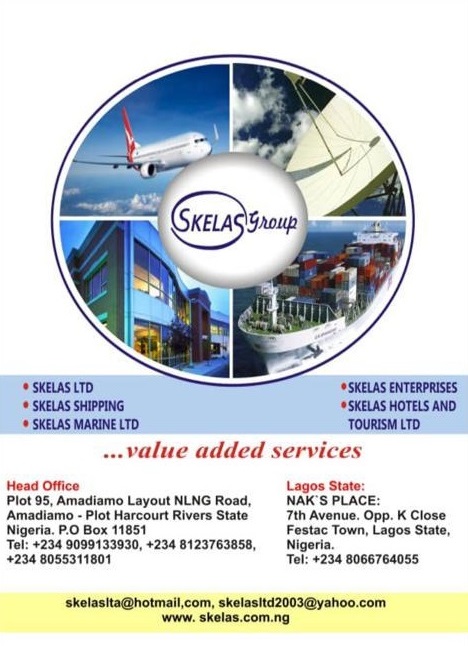 It will be further recalled that owing to similar negligence in the past, the NPA wielded the big stick as its decommissioned the Rivers Ports Terminal B managed by it, following concerns about safety issues.
Whilst the issue of infrastructural deficit identified in BUA's terminals is yet to receive the required attention, necessitating its operations from other berths believed to be crowding out smaller players, the BUA Group Chairman nonetheless went to Abuja to engage in political donation while lives of workers and other port users are put on risk, in view of the dilapidated state of its operational assets at the ports.
At the last count, there are reports that management of NPA has given the group and its subsidiary, the final approval for the reconstruction design of the collapsed berths 7 to 8; the commencement of which is still believed to be at preparation stage.
Earlier BUA had traded words with NPA as it rejected advice to fix the decaying assets and had argued that the responsibility was that of the federal government. Consequently, NPA charged it with breach of contract and proceeded to decommission one of its biggest terminals.
During his recent tour of the facility in August, the NPA helmsman expressed dissatisfaction at the slow pace at which BUA was responding to the repair works. Also, the Minister of Transportation, Engr. Muazu Sambo last week called on terminal operators with related infrastructural issues to quicken the pace of repairs or face severe sanctions.
The minister was believed to have already requested for a comprehensive report on the states of the ports infrastructure from NPA; giving the impression that concessionaires that are not showing sufficient responsibility in maintaining their operational areas may not have their licenses renewed; as the concession is due to lapse in few months.
Speaking with journalists during his visit to Lagos Ports, Sambo said, "We are not going to wait for the six months to renew the agreement, I do not have six months. I would make sure that the concessions are renewed in the next forty five days.
"I have advised the management of NPA, in the past, there is what we call 'Programmed Preventive Maintenance'. This is why at every port, we have an engineering outfit headed by the Chief Port Engineer. Part of his responsibility is to draw out preventive maintenance programmes for the ports under his jurisdiction every year, take it to the headquarters for consideration and approval, and that forms part of the forthcoming budget.
"If you carry out preventive maintenance, you would avoid a lot of this deterioration that is taking place, this is the truth. The sooner we accept it, the better," he said.
Industry observers are however unsure whether the transportation minister was merely sounding political or meant business.
While some analysts have queried the morality of BUA Group's donation with its operational bases begging for attention, concerned industry onlookers are also wondering if it was it right for BUA to engage in the donation bazaar; when its operational facilities are broken down and creating issues at the ports?
Early this year, BUA and Dangote Group, the two leading local manufacturing giants in sugar and cement took up the gauntlets in a corporate fight over waivers patent. The rumbling which took Nigerians by surprise however died down quietly, amid the masses verdict that it was a fight between two suspected corporate wrong doers, believed to be aggregating the national resource for their selfish reasons.
There are also concerns that the tax history of the two groups may have enjoyed undignified and questionable political interference deemed to be detrimental to the health of the commonwealth.
Head or tail, the culture of corporate fraud in our national life, particularly in the transportation and ports industry has proven entrenched, idolized by all tiers of governance, and romanced from the presidency downwards to the smallest arm of our establishment.