 Stakeholder accuse CBN of working against global free trade
Stakeholder accuse CBN of working against global free trade
…demands disbandment of anti-import policies
Port Harcourt based business tycoon and erstwhile National President of the Association of Nigeria Licensed Customs Agent, Chief Ernest Elochukwu has slammed the Central Bank of Nigeria, CBN, over its perceived laidback import policies, which he argues has continued to hurt the national economy, in addition to creating major distortion in global open market.
Elochukwu accused CBN of serving political interests instead of creating employment and growing the economy through standard practice to reduce inflation, reduce interests on lending, support real sector growth and reduce poverty.
In an exclusive interview with Pinnacle Time, he said, "The whole problems we see in the port industry in terms of importation and cargo clearance has its root in the faulty policies of CBN. Historically, somewhere along the line there was a time, virtually everything was banned; textile, foods, among many other things.
"During an engagement few years ago I talked about a survey of how many textile companies were operating in Nigeria, they were few, the ones in Kano, Kaduna, Aba and Lagos, which specializes in wax prints. I said then that the common ones that people want, the day to day fabrics, few companies were producing them; yet it has always been banned.
"When I was growing up, two people were brought before a magistrate, one a thief, one buyer of stolen goods. I told the former Minister of Finance, Dr. Shamsudeen Usman, at a fora in 2012 my story, that the buyer of stolen goods gets the higher punishment because it is believed that he encourages the thief. So everybody there laughed. In this case now, we are talking about smugglers.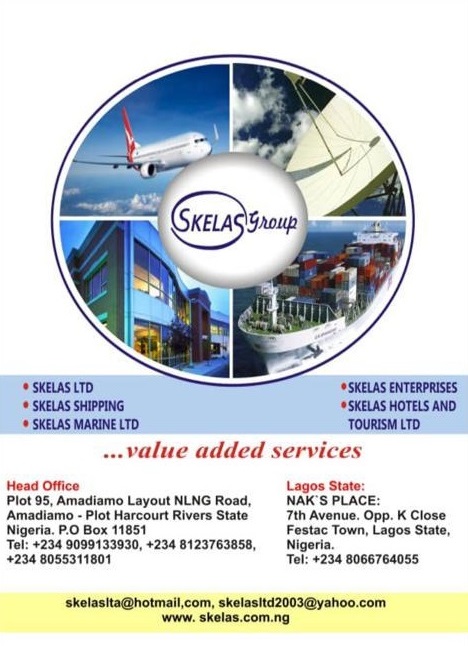 "But all of us, during festivities want the best materials for our family, and yet these are smuggled. So it means that if the law I gave example of is to apply, the Nigerian people are guiltier, more than the smugglers. A situation where the entire people and country is wrong, then there is something we need to check, we need to know whether something is right with the laws and policies.
"Rather than create jobs and come up with ideas on how to grow the economy and strengthen the productive sector, the apex bank is rather busy helping politicians to implement political propaganda, while the economy shrinks and dip."
Commenting on the controversial banned 41 trade items, he said CBN has no power to impose ban on items of importation, under global free trade.
"Now recently, CBN again came up with a list of 41 items, also note that the number has gone up, which they said they cannot fund with available foreign exchange, forex. Banning of import is a constitutional business and should not be an arbitrary act of CBN. If CBN cannot provide forex, it means that should anybody have any means of getting the required forex to bring them in, then they should.
"But what happened, the CBN stopped opening Form M on those items, and when they stopped opening Form M on the items…it is almost like saying they are now banned. These are essential things that are of everyday use, and so the traders still try to go and bring them because they are not banned officially.
"Because you have to use documentation to be able to bring them in without which maybe the economy would have grounded to a halt. And so when these things are brought in, Customs comes up with 'wrong declaration' and all that. So I can tell you that the CBN policies, especially on the issues of the 41 banned items have been our major problems.
"God has provided us with everything we need to grow and make progress as a nation; it is our refusal to do the right things that has pushed us to the point of merely surviving instead of making progress. So we will continue to survive, as to growth, real growth and progress, I don't see it coming under this regime until we do things right correctly and stop pandering to political permutations.