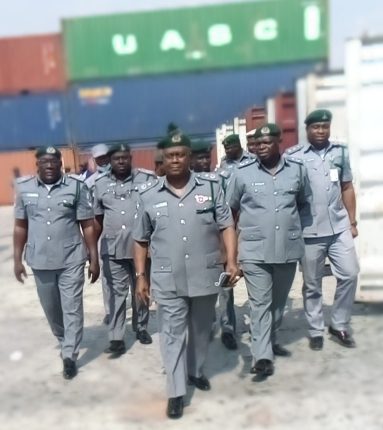 Strike Force Foils Export of 97 Containers of Unprocessed Woods, Charcoal
BY EGUONO ODJEGBA
The Nigeria Customs Comptroller General Strike Force Team A Lagos today said it recorded a total of 103 seizures between the months of October and November 2021, with a Duty Paid Value of N7, 851,656,053.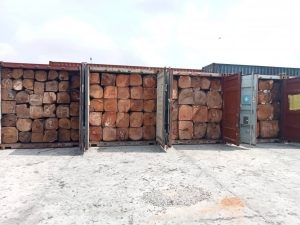 Coordinator of the team, Deputy Comptroller Ahmadu Shuaibu, while showing news men some of the seizure at the Government Warehouse Ikorodu Lagos, informed that the seizure consist of 61 containers of unprocessed wood and 36 containers of charcoal.
The 97 containers of unprocessed wood and charcoal is the single largest seizures by any formation in the history of the Nigeria Customs Service.
Shuabu who attributed the bumper seizures largely to the commitment and dedication of the team's intelligence unit said the seizures comprise of containers load of contraband clothing, a container of motor batteries that was falsely declared as spare parts; and a container of donkey skin.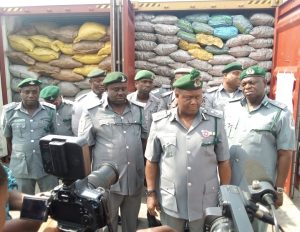 He assured that the team will not turn its eyes the way to allow for any form of illegalities in both the import and export  trade to  thrive, saying that the team recovered a total revenue receipt of N4.2billion through demand notices (DNs), within the period under review.
Giving the breakdown of the seizures, Shuaibu listed them to include 61 containers of wood with a DPV of N6, 874,173,101; 36 containers of charcoal with DPV of N381, 916,500; 1,110 pieces of raw hides and skin in 185 sacks with a DPV of N61,188,750.
Others are 1×20 ft container of batteries with DPV of N19, 163,052; 4x40ft containers of second hand clothing with a DPV of N566, 700,000 and 1x20ft container of tomato paste comprise of  in 1,912 cartons, with a DPV of N9,703,400.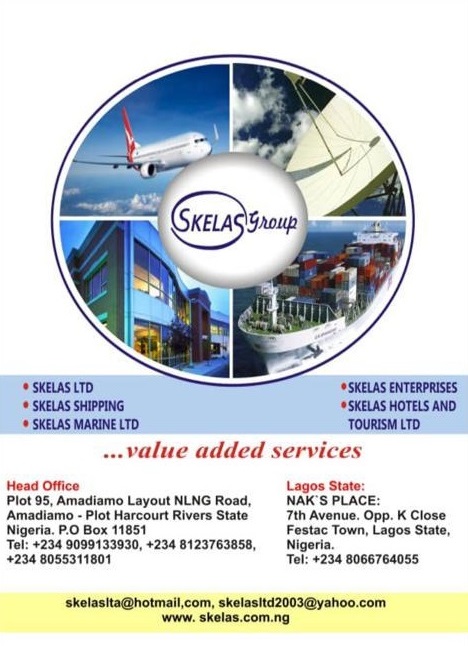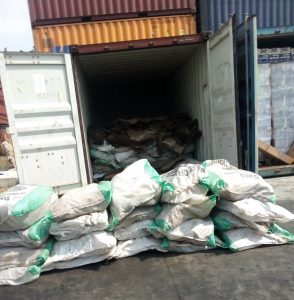 The Zonal Strike Force boss lamented that the woods and donkey skins and hydes are been taking to the middle East and accused some unpatriotic Nigerians of collaborating with the foreign smugglers. He urged farmers and villagers to avoid the temptations of pecuniary benefits from foreigners who want to destroy our environment through inordinate profiteering.
He warned that his officers and men will not relent in confronting and routing all acts of economic sabotage and activities that tend to undermine both the environment and ecosystem, especially as the Christmas and New Year festivities draws near.
He said, "We are not unaware of smugglers desperation to carry out their illegal activities always, especially when yuletide approaches but they should beware that no matter how smart they rate themselves, his team will always be steps ahead of them to uncover their antics, seize their wares and arrest them for prosecution.
"We advise them in their own interest to desist from these unlawful activities and embrace only legitimate trade. The more they violate the laws, the more they have us to contend with", adding:
"We will continue to justify the confidence reposed on us by the Comptroller General of Customs who has given us this task of protecting the economic life of our country and well being of the people."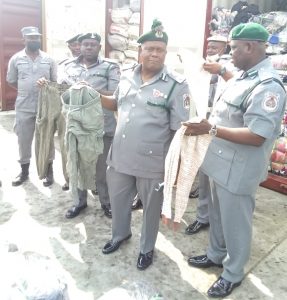 Shuaibu disclosed that seven suspects were arrested in connection with the seizures, and that all the suspects have been admitted on bail, noting that customs trade violations are bail-able offenses.
Fielding questions from journalists on the continued illegal activities of lumbering and endangered species, Shuaibu said that whereas it is not the duty of customs to police our forest and wildlife, the customs he says is however empowered to block and prevent their exports and smuggling.