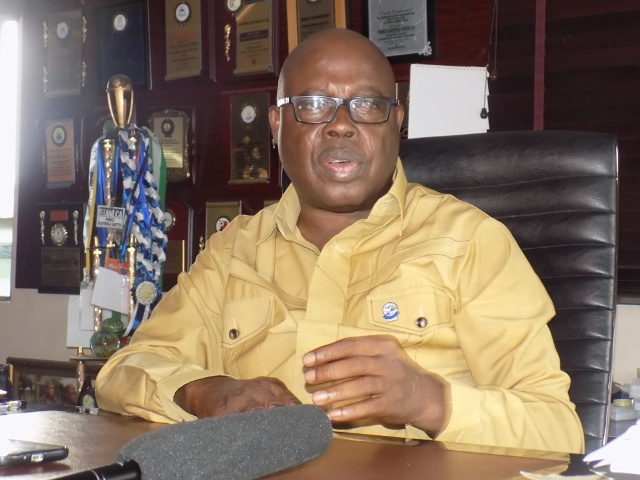 The Olayiwola Shittu Interview (2) FG Must Get Security, Border Closure Right
The Olayiwola Shittu Interview (2)
FG Must Get Security, Border Closure Right
'Failure to right the wrongs now will be catastrophic'
Far from being a praise singer or political apologist, Prince Olayiwola Shittu, Chairman of Skelas Group and immediate past National President, Association of Nigeria Licensed Customs Agents (ANLCA), remains for all intent and purposes, a shrewd industry player, given to undiluted business gospel and ethics, and a firm believer in what is right, just and equitable.
At a time almost everyone thinks that the ongoing presidential policy on border closure is harsh in terms of timing, posturing and content, he sticks his neck out in total support of government action, and urged President Muhammadu Buhari to drive the matter to its logical conclusion. .
A strategist and intellectual power house, Shittu did not also pretend that our import behaviour was helping the national economy, and canvassed policies that will outlaw importation through ports of neighboring states. He also spoke on various other burning economic and maritime industry issues and developments.
BY EGUONO ODJEGBA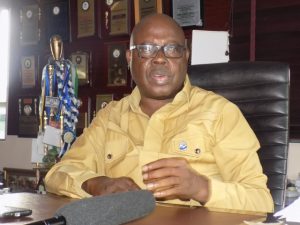 Few weeks ago, the port industry was jolted with news of a secret customs modernization deal, what is your take on the matter, considering that there have been series of such in the recent past
Modernization is always a welcomed development in any society because life itself is not static. At a time you need to look at what you have been doing, whether you have been doing it correctly, and whether to fine tune. Remember that customs previous administration and the Federal Government introduced Pre-Arrival Assessment Report, PAAR, where documentation is done with customs online, for the purpose of cargo release. It has been working but there have been some abuses because what we were told at the beginning was that PAAR is the final document in cargo clearance process. But it ended up being advisory, that was not the purpose. If an importer submits his invoice, classification and Form M during documentation, customs is suppose to do due diligence on the information supplied before issuing the PAAR. Customs can make contact with the supplier if possible, to verify. When customs issue PAAR, custom must have been convinced that the amount of value entered is the correct value. All that is needed to be done at the port of clearance is to cross check to make sure that what the importer declared is what is contained in the box. So the issue of wrong classification, low value shouldn't have arisen at all. But the challenges we are having is that no matter the integrity of the PAAR, even if it in agreement with the document presented by the importer, officers at the releasing have power to re-assess you. CIU and Valuation will tell you respectively that the value is low, and then there is no reference to the office that issued the PAAR. So it gives room to anomalies. Some people can use that as an avenue for extortion and then the story is if you don't agree, you can protest, it takes time and push up clearance cost through payment for associated delays.
Is this customs discretionary power you talked about a global or Nigerian thing?
Globally once PAAR is issued, because the PAAR system we are using here was copied by Ghana and it is working very well there. The excuse in Nigeria is importers are not compliant, and that is neither here nor there. We must learn to treat each matter in its own merit and avoid the temptation to lump issues together. Valuation has different steps, because you brought an item for N10 does not mean I cannot buy the same item for N9. PAAR should have given room for this little, little variations. In majority of PAAR issued, values are elevated by customs before been inputted into PAAR. Now the issue is that officers by training, by CEMA and by the needs for customs to meet certain revenue targets have formed the habit of faulting every value. Even if your classification is okay, quantity is okay, description is the same, they'll fall back to a familiar roadblock to say your value is low. It is a major issue.
Is there no instrument for value standardization?
It is not allowed for you to have a benchmark on all cargo, no. Even AUCTAD, WCO, they believe in trade facilitation. Our problem in Nigeria is that we want to have trade facilitation and also have revenue target, the two can't go together. What is required is inspection regime of imports, which is more or less like due diligence. Revenue target implies you get the money from anywhere and by any means, like they quoted the Customs CG saying they have made trillion of naira. We don't have one-stop-shop processes where for example you get your PAAR. Our own as agents is to input the assessment on the customs platform. It generates how much the importer is supposed to pay. Once you have paid that money that should be the conclusion of the matter. Ideally, PAAR ruling centre should have done their due diligence on value so you're no longer queried. If they now do physical examination and discovered you declared 10 items instead of 11, definitely they'll raise value for you. But when you now say generally, every item is suspected and queried based on low value, that is official admission that you do not believe in the system you're operating, and no agent will tell you it isn't a major problem.
We started with what your thoughts are about the proposed customs modernization
Yes, before this PAAR regime started, the customs management got our association, Association of Nigeria Licensed Customs Agents, ANLCA, involved from the word go. We knew where we were going; we even embraced the modernization because it reduced friction. Until the PAAR came we used to have what is called Clean Report of Inspection, CRI, handled by external people. We now said no, we can do them here. And we said if we can do our examination here and do the assessments through our ruling centre, there is no reason we should be having difficulties. So the incoming modernization may go the same way as PAAR if the agents who are supposed to operate whatever system they are bringing are not factored in. Now they have not shown what the modernization is going to be. Is it in terms of increasing the welfare of officers, increase salaries like the promotion of officers they have done. If that is the case, it is welcome because we cannot be static.
Some people have described the current attempt as mere politics, that there is nothing new to add to customs information monitoring system
How do they know? I don't want to rule out the fact that the modernization can be useful, but if the experience from PAAR is going to be repeated, if the reason people are saying they should privatize customs collection of duty, is because it is nobody's job, then that is political, that is finding food for the boys. Why do we need to be paying for what we can do? But so far, what they want to do is still shrouded in secrecy, we have only heard rumour about what they want to modernize, customs have not told us.
Recent use of barges to move cargo from mother ports to out terminals in Ikorodu recorded a number of accidents, with NIWA announcing rules about registration and quality standardization of barges/tug boats. As you know, NPA is in charge of quality assurance of all the means of cargo conveyance from the port, how best can this be done to avoid friction.
It is only in Nigeria we don't have industry lead agency and it is only in Nigeria government agencies don't cooperate with each other. It's like it's my job, it's my job, go. The bottom line is internally generated revenue, IGR. NIWA will not do those classification and standardization without asking operators to pay. NPA is doing it because operators have already paid for those oversights. But go back to articulated trucks loading from the ports, NPA have tried as much as possible to standardize their operations. I saw the vehement opposition and non cooperation from truck owners. The same thing may happen with barges. Under normal circumstances, NIMASA has responsibility for safety of crafts and vessels on sea. But they are not talking; NPA duty is to receive your cargo through the barge operators, so they must be interested. But once these barges leaves NPA premises into the water, they are in NIWA territory. I don't see why they're having the disagreements you mentioned. NIWA is statutorily placed to complement the efforts of NPA once the crafts enter their territory. NPA should concede that regulation to NIWA. If a man is bringing a tugboat whose capacity is supposed to be 500ton and because of age, it is a leaking, why will containers not be falling into the lagoon? Now that is breach of safety. Even trucks used for picking containers from the port now, importers insist they must have goods in transit insurance. Are there goods in transit insurance for barges? These are the issues the agencies should be addressing. Barges are manufactured in Nigeria by Stars Marines and Engineering, but people don't want to buy new barges, they prefer the rickety ones, agencies of government should insist on standard, and all the agencies involved in multi modal system of transportation should work together, not at variance.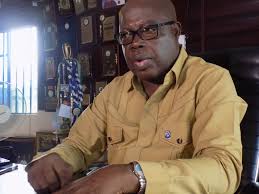 So is it correct to say that the conditions of tugboats and barges used in cargo movement has nothing to do with NPA
The NPA Act gives them 100km of any sea front, so they can use that to argue, but they can harmonize and work together, and play down their individual revenue consideration. Some of them are strictly for standards and safety, unfortunately, money making has taking priority consideration…you don't blame them, almost all the agencies are handed revenue targets by their supervising ministries. Service orientated agencies are already on budget passed by NASS, they are supposed to render service not to become revenue generating body. Plant Quarantine is under its own ministry different from Customs that is under Finance and NPA that is under Transport, and when there is conflict, the economy suffers. Abroad, there is what is known as lead agency, it is the lead agency that mediates. 'Have you gone for this, have you done that; please let this be this and that be that'; 'if you have done this, let's go on', that's the role of the lead agency.
Do you think that the Nigeria Customs Service can be forward looking in terms of trade facilitation given its obsession for revenue hunting?
I don't know. If you go to Ghana, you don't have to do anything other than input documentations and go to the port to wait for your cargo to be released. How did they get it right there that we cannot get it right here? While our own is called PAAR, Ghana just added S to make their own PAARS. There, nobody influences what you input, it is automatic. They do their due diligence …our own customs recline on their chairs and wait for agents to initiate possible solutions, there is no reason they cannot send mail to their counterpart abroad where the cargo is coming from to say …'please can you cross check the value of this item for us. But no, our PAAR officials will tell you freight rate is hereby increased, value re-appraised, they write it there. But when you still go to the port, they say that value is not correct because every officer at the port have the opportunity of goggle to check value, but we all know that internet is a play ground. There is something you see at 20 and elsewhere at 15 or even 22. Then somebody now says 'oh see it is 20, that 10 on your value is wrong, then you continue to argue and argue; and it now becomes 'okay shake body now…'
There is pressure on Nigeria to reopen the land border, would you say the purpose for closing it has been achieved, and that Benin Republic and others would have learnt good lessons if it is opened soon?
There is so much pressure, but government have even stepped down, we want documentation of this agreement between you and me, okay? Cargo coming from your place I no go stop am, but you go escort am reach our gate and hand over to us. If you go to Cotonou today, all the houses have been converted to rice warehouses and silos. Are those rice produced in Benin Republic? But they are repackaged for the interest of foreigners, who probably is paying them, because if they are not gaining from it, they won't encourage it. And let me tell you the same way …because people are just talking about rice, rice, rice, what about arms and ammunition?
What about arms…that they may be coming in with…
Not may they come with the rice. Nigeria borders are very porous and Nigeria is very volatile, is it because we have not imploded? And with all this wars been fought in Iraq, Iran, Syria…all the excess arms and ammunition find their way to Africa and Nigeria through that place. Are you hearing so much noise about Cameroon and Chad, even Niger is not as volatile as Seme border because everybody queries this border closure, the others are ready to comply. Do you know that when criminals are running away from Nigeria, they find Benin as haven, and we now have to be appealing to them and begging them, for what? Imagine that period of Shina Rambo when they steal cars here and cross them to Benin they are in haven, they are happy to receive them, those are not good neighbours. They are creating problems for us.
Because of rice or because of our general economic blessings
Because of both, it's just that they succeeded in their plan to destabilize our economy more with rice as a weapon. I took ofada rice for breakfast this morning; I have been eating ofada rice since I was small. We abandoned ofada rice because of oil and discovery of easy money through commerce and trade. We abandoned agriculture.
We buy something, add money, sell and make plenty profit. Those things we are buying from other countries why can't we manufacture them here, we can. Why can't those selling to us say okay let us go and set up there like the government have been requesting, what is wrong if they come here and make it possible for our unemployed to get something to do? America manufactures some of their products in China; China insisted they must write made in China. This iphone is an American phone but was made in China. But the standard of the products going to America because their name is involved is different from the ones that go to third world countries. We now said okay, even the one you produce that is low quality, come and manufacture them here…you see the problem of our auto policy? We don't have 90% content Nigerian made car, because they insist on engaging their labour force back home, they need to create jobs for their people, so they do that and pass them to us to assemble . How many Nigerians can an assembly plant take, when most of the components don't need human intervention, robots are doing them.
Some people have suggested that Benin Republic sin is political
Political in what sense, don't listen to empty talk.
The argument that regional borders are artificial and shouldn't be used as negotiation weapon
I don't know of any country that allows its border to take the back seat in policy formulation. We can't blame many Nigerians who want the border to be opened without further ado. Hardship isn't an easy thing but sometimes, we can't help it. If it is me we will keep that place closed. If you know you want to bring goods to Nigeria, come through our ports. When I was president of ANLCA, we were invited, we went with this current CG, we also went with the previous CG to Cotonou, to see their manufacturers. We discovered that they had none. Under the enforcement of ETLS, you know we collect .5percent of all our revenue on import to service the same ETLS where these countries are benefiting. Yet they give room to foreigners to bring sub standard goods, repackage them, and rushed them to Nigeria. And when they are going to offload them they don't allow people to come there because they don't know what the contents are. And Nigerians are willing to make money by any means.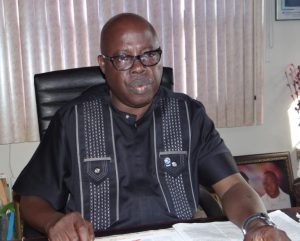 But I have been told that it was Nigeria Customs leadership that stopped containerized goods from been transported from Cotonou to Lagos; and opted for articulated trucks
Then we didn't have scanning machines, the available ones were for trucks, not containers. Then we had a situation where everybody was now routing their containerized cargo through the land border. As long as we have the port facilities to meet our import demands, there is no reason we should encourage people to carry their cargo through neighbouring ports. Over the last few years the neighbouring ports have been expanding their port facilities, to do what? We are all aware that that thing is going on, I think it takes a lot of courage to do what this government has done, and if for any reason they just open that place now, it will be very difficult to reverse it; because it will be like a snake cut, but not cut into two. It is wounded, what do you think will happen when left to go? We are talking of arms and ammunition, now it will triple.
So your take is that the matter be dealt with once and for all
Yes, why are they hesitating signing the agreement for good behaviour with Nigeria? Why is your neighbor who must transit through your compound refuse to sign agreement that before I pass through your compound, I will inform you. Is it your mai-guard he will be telling that he wants to pass through there? And he is saying no, I can pass any time, how comfortable would you be? It is not about sentiment, 'eh they locked us in, they locked us out, we are going to do this and that', they can't do us anything. If I say nobody should come to my house and I lock my gate, do I owe anybody explanations for that?
Goods are trapped at both sides
People are now using small vessels to evacuate their cargo from there, they are bringing them in, and those smaller vessels can use Koko port. We have cargo in Warri port, despite stories people are telling you, the eastern ports are not working, they are working. As am talking with you my people are taking delivery in Port Harcourt, so people just like to look at the bad side of Nigeria and escalate it and make it look like we don't even know what we are doing. We know what we are doing, and I hope we are able to get this matter to its logical conclusion.
Your insight is very helpful…
It is obvious, unless we don't wish to know. There has been increase in the diseases affecting Nigerians because of our indifference; a lot of people have died. Different diseases are coming in, more so because we are consuming infected foreign foods. Chinese people, Lebanese and Indians now use Cotonou as a base to dump ill bred and dangerously preserved chickens on Nigerians. Chickens they harvested more than six months ago, and preserved with formalin, they wash it for us here and we rush to eat. The effect is not instantaneous. Then you now see the person developing certain illnesses, and cancer killing many more on the other side. Some of the things we consumed that are unhealthy in the far past may awaken one day, whoever that does not wish to believe should be left alone. You need to know the whole truth about this foreign rice. Have you been to Daleko market once? Have you seen where they cure rice?
Is rice cured?
Yes, rice is cured, rice is fumigated, they come in blackish form, they use Omo to wash them, polish and re-bag them. When customs started blocking them at Daleko, they shifted base and started doing the curing and washing in Cotonou.
Where, at the warehouses or Cotomou port?
At both, imported rice doesn't come in bag. They are landed in silos, this ships that takes dry cargo, they pour them there. They will now bring them down and be re-bagging them. Do you know that because of our taste for foreign rice, they have started smuggling our local rice to Cotonou to re-bag with foreign sacks. Why are we fooling ourselves? Can't an adult Nigerian say, this week l am not eating rice. Won't you survive? I just returned from Akure where my colleague's son had his wedding. The local people there were eating pounded yam, ,iyan, as early as 7am, they can eat iyan three times a day for a whole year. Since rice has become a luxury, the less we take it the better for us. After awhile our own rice will be everywhere and will begin to compete in the market. The era of Nigerian rice with stones is past, not now.
I am tempted to move away from rice issue except that I suspect something is wrong with the report of the CBN withholding forex and LCs from rice importers in the past one year. Is this right?
The CBN can withhold LCs, it is part of their mandate to monitor imports. We watched President Trump battle his central bank because they wanted to open the door. Did you know our central bank was where they opened the vault and people looted the country during the military regime and thereafter. Was there any record, where are they today? Am not easily carried away, when people don't look at issues…where there is a cause, there is effect. The 41 items in the forex prohibition list, tell me which one we cannot do without. Imagine ordinary toothpick we can produce from bamboo that is everywhere is been imported. And don't forget that those LCs have international rates different from our rate, people use it to siphon money. People were transferring money abroad through forex obtained for those 41 items. CBN said no, we are not going to give you forex , that is help you to transfer money abroad, if you have your money, go and use it to buy. We will open Form M for you not valid for foreign exchange. The 41 items are not banned, the policy merely indicate that CBN will not assist importers in funding any of the items on the list. That was when they discovered that our big men who had hidden money inside soak away and storage tanks were now looking for ways to drive the money, to bring them in legally through importation. CBN also stated that even if you have the money abroad to bring in imported items, you must explain the source of the money. As long as you are doing the right thing those who are already hell bent in doing the wrong things will never praise you for anything. Just go and look at the list of those 41 items, tell me since they were banned, has Nigerians not survived through alternatives. A man who has a wound on his leg that does not heal and doctors are suspecting that it is gangrene, when they tell the man they will amputate from the knee; will he say they are wasting the remaining part? That is how our situation is now.
Recently a private commodity warehouse operator dragged the customs to court for raid of his facility and secured a landmark judgment in which the customs was fined N500m. Do you see the customs paying the judgment fine?
It is not possible. It is unfortunate that Nigerian have different kinds of people. I don't want to criticize the judge. There is no way customs will raid your warehouse to come and take made in Nigeria rice away. Okay you have a warehouse, abi? It is loaded with rice, abi? You bought the rice from Kafanchan, you know the address of the seller, where it was produced. Even containers that customs seize, they still allow the importer to come and justify that there is no contraband inside. But the importer will not come, he will go to court and use technicality…all those are technical judgment. How does a customs officer on patrol know what you have if not through intelligence gathering? They pay informants; they rely on intelligence by informants. Customs is most the effective user of information. Yes the man could have some made in Nigeria rice, but there must have been other foreign rice. People use technicalities to get judgment in their favour.
Why didn't Customs take steps to invalidate the judgment?
How did you know that they did not appeal? There are some appeals that are not heard within a year. That's why you find that judgment money sometimes drag up to Supreme Court.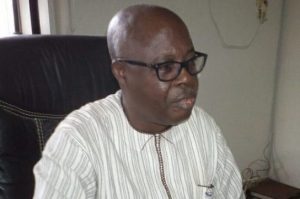 Do you subscribe to total ban on rice importation, whether through the sea ports or land borders?
I do, that was how we were able to develop our fruits beverage and soft drink industry that was how we built our GSM telephony industry. So if this present effort is the end of foreign rice in the history of our import, let it be. Do you know that at a time under global trade index, Nigeria was the largest consumer of imported rice, despite having the brightest regional potential in rice cultivation? It doesn't sound good to the ear. Interestingly, Benin Republic which is not more than a state in Nigeria became the largest importer of rice in the entire continent. They import, we consume. Can you imagine, an ant pitching elephant in the ass! Am not even thinking that we should worry about Nigeria not been able to meet up with the African free trade, South Africa will make sure it doesn't work, because the whole of the South African region depends on South Africa. The major road in Cotonou, IBB Way was built by Nigeria. We give them light, including Niger Republic. We pay salaries for them, just to say let me give comfort to my neighbor. That's why it is painful when you consider what Nigeria has done for these countries, including South Africa. How did they pay us back, because we refused to look inward? I pray that Nigeria will be better, although it is already too late for some of us. But the foundation been laid now will provide the u-turn. People are crying abi, by 2023 it would have normalized.
What if available local rice does not meet demand in the interval?
We have various intervention schemes and there is no reason government will fail to act to close such gap, if it is real. But government should be supported to put this rice issue behind us once and for all, given our huge potential to grow our own rice industry and export. Now that purposeful action has started, it is necessary to sustain the effort. The palm tree that left Enugu to Malaysia and from there to Singapore has since become a major Asian export and economic power. Now they are the largest producers of palm oil. This Nigerian rice issue has dragged for too long, I feel encouraged that this government has taken the bull by the horn. Key economic decision like this has its pains, but it has been said that no pains, no success. We should endure the few period of pains, it is possible that before the end of the tenure of this government, we would have gone far on the way to actualizing the Nigerian rice dream. That is my belief.