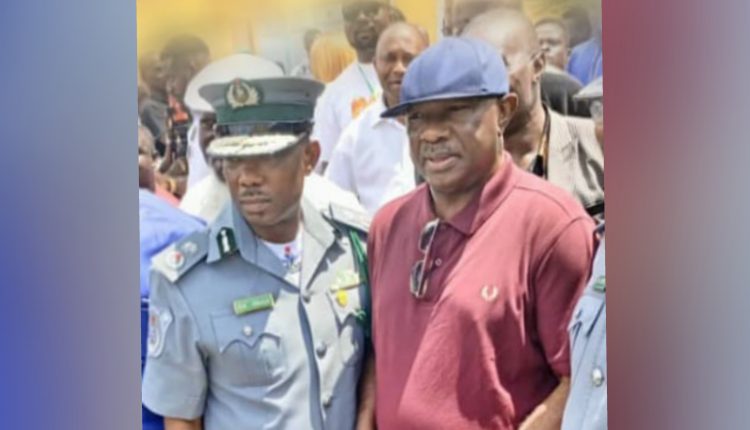 Tincan Customs Boss Greets Aniebonam at 65
Says 'Use Your Office To Discourage Smuggling'
BY FUNMI ALUKO
The Customs Area Controller of Tin Can Island Port, Comptroller Dera Nnadi mni, has congratulated the founder of National Association of Government Approved Freight Forwarders (NAGAFF), Dr. Boniface Aniebonam who marked his 65th birthday weekend.
In a congratulatory message made available publickly, the newly posted Tin Can Island Customs boss described Aniebonam as the 'conscience of Nigeria's maritime industry', but also used the opportunity to appeal to the respected industry stakeholder to encourage his teeming members and admirers to be more responsive to the demand of customs trade compliance.
The statement reads, "This is a special occasion to celebrate the "Ozo Ebubechukwu" of Umuawulu, Anambra State, Dr. Boniface Aniebonam. You are a philanthropist, motivational speaker, prolific writer, conscientious counselor, a worthy role-model per excellence, an empowerment giant, and more. I celebrate you Sir.
"This birthday celebration is a golden opportunity for you to reflect on your role in the development of Nigeria's maritime industry over the years. While you reflect on the good times and noteworthy accomplishments, it is also important that you appreciate your good legacies and ensure that they are sustained by your mentees and followers."
Comptroller Nnadi, however appealed that the Tin Can Island Command expects the NAGAFF Founder to rally his leaders and members in lending a hand of support as Customs seeks to generate over 48 percent of its annual target in the next 3 months.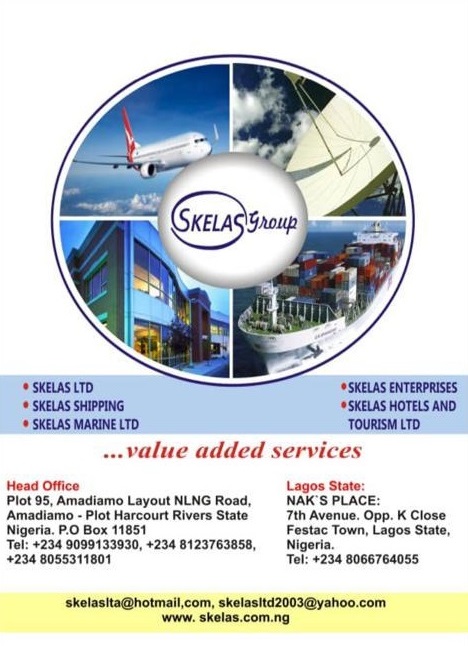 "I'm using this opportunity to beckon on you as the cerebral NAGAFF Founder and a dynamic leader, to inspire your executives and members towards playing a strategic role in discouraging smuggling and ensuring a boost in revenue generation of Customs, and by extension revenue boost for the nation. This is what Nigeria needs at such a time as this."
He said despite that there aren't many personalities as influential as Dr. Boniface Aniebonam in the nation's maritime space, yet the NAGAFF founder remains humble, accessible and generous.
He also used the opportunity to thank the veteran freight forwarder for gracing his recent handover ceremony when he took leadership reins of the Tin Can Island Port Command last Wednesday.
The dynamic political maverick who founded the New Nigeria People's Party (NNPP) is not also regarded as highly scholarly, a community leader, a devout Christian, an empowerment giant, a sports fan and Patron of NAGAFF Football Club.
The Ozo Ebubechukwu of Umuawulu  is also a supporter of free expression and the role of the media in informing, educating, and entertaining. Outspoken, unapologetic and frank to a fault, Aniebonam is patron of a number of media beat organizations including the Association of Maritime Journalists of Nigeria (AMJON) Maritime Reporters Association of Nigeria (MARAN), the Financial Correspondents of Nigeria (FICAN), the Crime Reporters Association of Nigeria (CRAN), among others.