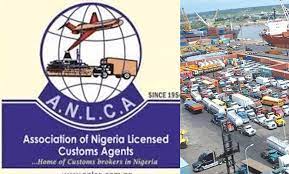 Tsanni, Farinto, Mustapha Charges Members To Sustain Peace
…As ANLCA Gets Set For Elections
BY GBOGBOWA GBOWA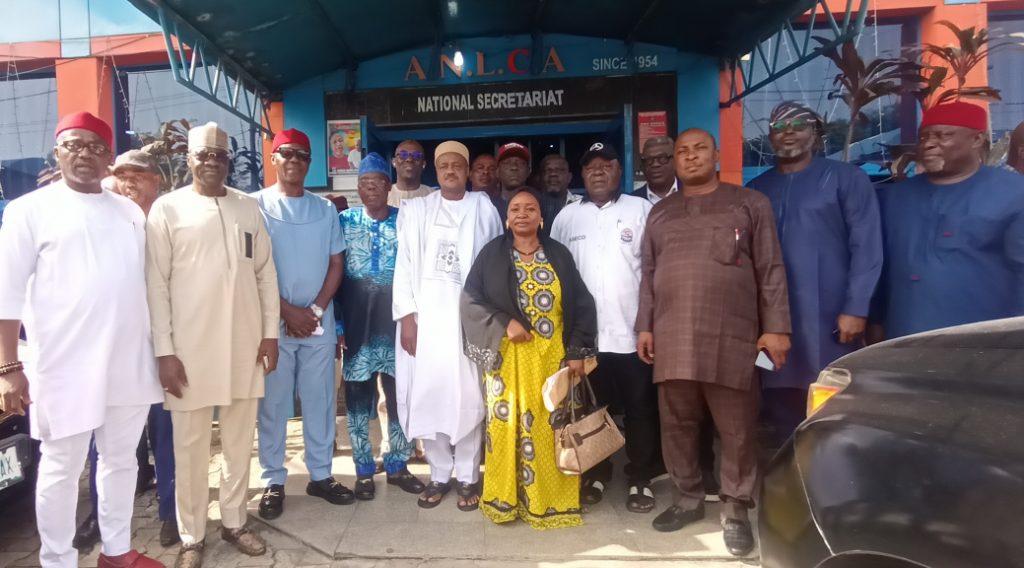 Following the consolidation of the peace process to reunite the warring factions of the Association of Nigerian Licensed Customs Agents (ANLCA) by the Council for the Regulation of Freight Forwarding in Nigeria (CRFFN), a six man electoral committee of the association known as the Association Electoral Committee (ASECO) was yesterday inaugurated.
The Governing Council Chairman of CRFFN, Dr. Tsanni Abubakar who was physically on ground to witness the inauguration at ANLCA National Secretariat Amuwo-Odofin Lagos, thanked all the gladiators and their supporters for acceding to the Council's quest to end the almost five years crisis, after which he enjoined all members of the association to eschew reopening of the feud, and to allow for permanent healings which will pave way for the recovery of lost grounds; including the rebuilding of ANLCA's image and its impaired influence in the port industry.
Speaking earlier, ANLCA acting National President, Dr. Kayode Farinto expressed both personal and official regret for the protracted crisis, noting that it is time for everyone involved and the various camps that have been created to stick together and ensure that henceforth, the collective efforts is concentrated on rebuilding and recovery; and emphasized that there is urgent need to 'rebrand ANLCA' for the sake of all its members.
This is even as it emerged that the erstwhile Chairman registered Board of Trustees (BoT), Alhaji Taiwo Mustapha and erstwhile factional BoT Vice Chairman, Mr. Ozo Chukwura  were respectively retained as the BoT Chairman and Vice Chairman of the new Board. Port Harcourt based Mr. Kingsley Offor also stepped into the position of the BoT Secretary, last week vacated by Prince Taye Oyeniyi, who has been appointed ANLCA Patron in the cause of the peaceful resolution and the compromises said to have followed.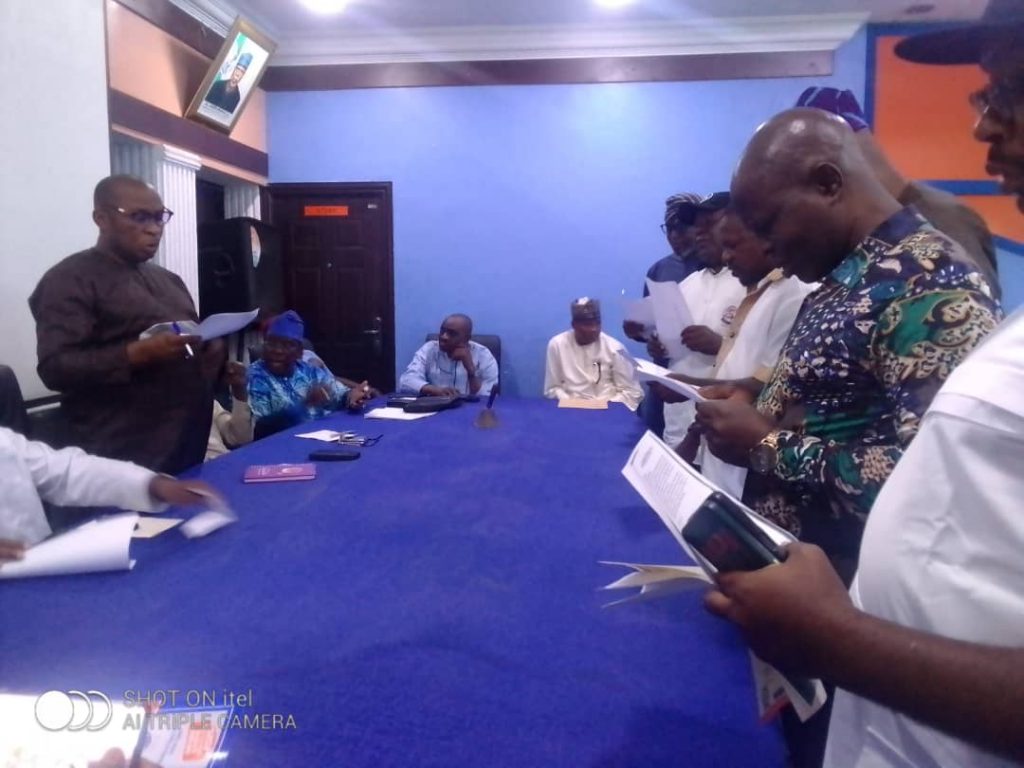 Tsanni also specifically announced that whoever still had unresolved issues relating to the crisis or any other should approach the Council's Tribunal, which according to him have been empowered with quasi authority to look into associations issues brought before it.
While commenting on the task of ASECO and activities preceding the forthcoming election, the Governing Council Chairman noted that only members who are registered with CRFFN will be allowed to participate; to wit, to contest, to act as umpire, to vote or be voted for.
"One important issue is that whoever will contest, vote or be in the Electoral Committee must be a member of CRFFN either as an individual or corporate body. I came today because I wanted to know whether the association has truly reconciled or not, because I still received some complaints from some members who say that they have still not settled.
"Let's stay in peace because if care isn't taken another fight might erupt. We have to stand up and ensure that we maintain peace because some people really benefitted from the crisis and they will want it to happen again.
"I encourage members of the association to be liberal and appreciate God for the resources they have been blessed with," Tsanni said.
Dr. Farinto who espoused rare leadership display lamented that the crisis has affected younger members of the association more than the older and well established customs brokers, and said for the greater sake of the more vulnerable members, the peace that has been achieved should be guarded jealously and not to be allowed to slip away.
"You will all agree with me that today is a special day, whether we like it or not, ANLCA has not been ANLCA in the past five years. We thank God that through the collective efforts and the efforts of our leaders most of who are seated here (we have reunited). We had a situation where brothers were fighting one another for two reasons: ego and self centredmess.  You will also agree with me that it has not helped anybody in the industry, particularly the younger agents who are the ones suffering the more.  Most of us seated here are CEOs that can find your ways around the port. What about the younger ones?
We forgot how we started, it is very unfortunate, may the Lord forgive all of us.
"I want to give it to the Chiarman CRFFN, when he started it (reconciliation moves), l said you are threading a dangerous zone,…because ANLCA that l know, this issue is not something he can handle, but he handled it. He told me the Council is the regulator that l should go and look at the act; and it is true.
"Perhaps if CRFFN has been doing its job, perhaps we would not have this kind of crisis.  Mr. Chairman, l thank God that during your tenure we are having this peace.  I believe this peace is total, everybody should forget about our past differences, let us rebuild our profession that has been suffering.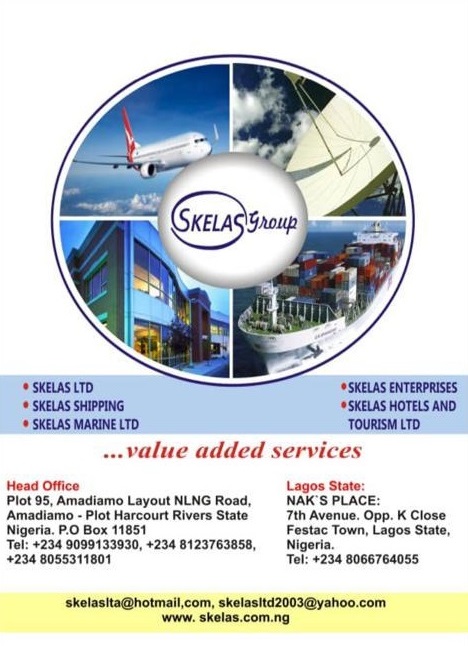 "I want to beg us that this is a healing process and period, we will not want anybody tpo throw spanners on the wheel of progress because we have signed swallow everything will change what we have achieved. Let his healing period be one to rebuild ANLCA, to rebuild the image of ANLCA, to have a new ANLCA.
"A lot of us are Chairmen and CEOs; we can find a way to get things done at the port. I thank God that we have been able to find a way to have peace. This peace is total and we should all forget about our selfish interest. This is a healing period because we have decided to swallow everything that has to do with our ego in the interest of our profession and the collective good of the sector.
"It's time to start moving forward and this healing period should be time to rebuild ANLCA and have a new ANLCA.  We are have been guilty, but l believe we all are also committed to making ANLCA work again. The enemies have gained while we were fighting and quarreling, we now have a task to rebuild, we have to rebrand ANLCA, we have to regain our voice and unity.
"We thank God that throughout the crisis nobody died, we have been very lucky that nobody has died. If anyone had died, some of us leaders would have ran abroad, that is when you will know that there is government, because government will not fold its hands and allow us to be killing ourselves ", Farinto noted painfully.
He said with the inauguration of ASECO members, electioneering activities is soon to start and that whoever is interested in any position is free to vie.
"With the inauguration of ASECO today, anybody can pick form and contest, you can contest as the president of ANLCA, it is nobody's birth right.  But for you to contest you must know that you are qualified. Gone are the days we had half baked graduates and that was why we couldn't have it right. We need leaders who will know what our members are going through in the field. We will need to sit down and chart a way forward for the rebranding of the association. We must chart a new course, and our leaders in the board of trustees have agreed with us that going forward, the board will no longer be a hindrance to the smooth running of power.
Also speaking, Alhaji Mustapha appealed for a change of attitude and new fresh air that will unite members of the association rather than divide and lead to disservice. In particular, he lamented that his leadership sacrifice as an individual and or, as chairman of the board he hitherto led has been misconstrued by some persons, leading to labeling, reprimand and wrong accusations.
"Today l want to say that the madness in ANLCA is buried from now on by the grace of God. In the interest of ANLCA and in the interest of our profession… we need this peace. Even in the interest of our families, it has taken us five years and l have asked, even from people who were in ANLCA before l joined, has this type of crisis ever happened?
"With what has happened, let it be our commitment… and l believe that ANLCA will surely be greater. It started from the issue of ego…we have gained nothing."
He also raised the stakes in the coming election by warning anyone who thinks money will buy offices to have a rethink, warning that the board will support ASECO to provide a safeguard against money bags.
"The election that we will be having…as the board of trustees chairman, by the grace of God who created me, that as far as l am concerned, no money will exchange hands. What we want to bring on the table is merit and credibility.
"Where necessary we have to do a retreat, we have separated ourselves for too long, we have divided ourselves for too long. If for any reason… where we need to concede, we can do so but we will not sacrifice merit.
"In the last two weeks when we started this peace resolution, l have been called names…'oh why will you negotiate', 'why did you accept this condition', 'why did you accept this, why did you accept that.' I have been in the board for five years and l have asked myself, what did l achieve?
"We need ANLCA to be the winner. We need ANLCA to come back to its vibrant self. I am always available, please feel free to reach out, irrespective of ethnic background, irrespective of religion, irrespective of whichever camps or groups, l believe they are all collapsed from now."
While Mr. Alloy Anakwuru  and Mr. Mustapha Yakub were respectively named Chairman and Secretary of the newly inaugurated ASECO, the other members include Mr. Samuel Obe, Elochukwu Obiora, Lekan Babalola and Tope Fatimehin.
In a brief acceptance speech, Anakwuru said merit will be the other of the day. "I can assure us of members' impeccable character, of integrity and fear of God in the discharge of our task.
"The era of uploading and downloading is not applicable, if you know you are not qualified, don't bother to come out", he warned.