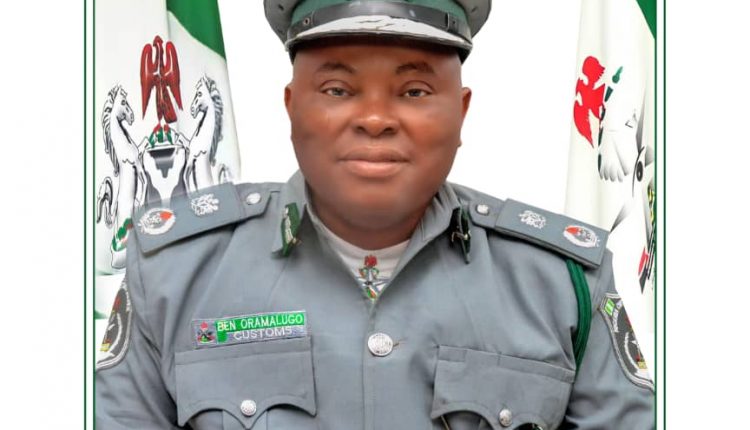 Kebbi Customs Raise Revenue Receipts By 164% Q1
BY FUNMI ALUKO
The Nigeria Customs Service, Kebbi Area Command has achieved a 164percent increase in customs duty collection for the first quarter 2023, with the collection of the Sum of One Hundred and Forty Four Million, Eight Hundred and Sixty Two Thousand, Three Hundred and Seventy Two Naira (₦144,862,372) only.
The feat according the Customs Area Controller (CAC), Dr. Ben Oramalugo, FCIA FNIM is expected to be sustained and to translate to the full realization and or, possible over shooting of the command's annual target put at One Billion, Fifty Eight Million, Seven Hundred and Two Thousand Four Hundred and Sixty Six Naira (₦1,058,702,466) only.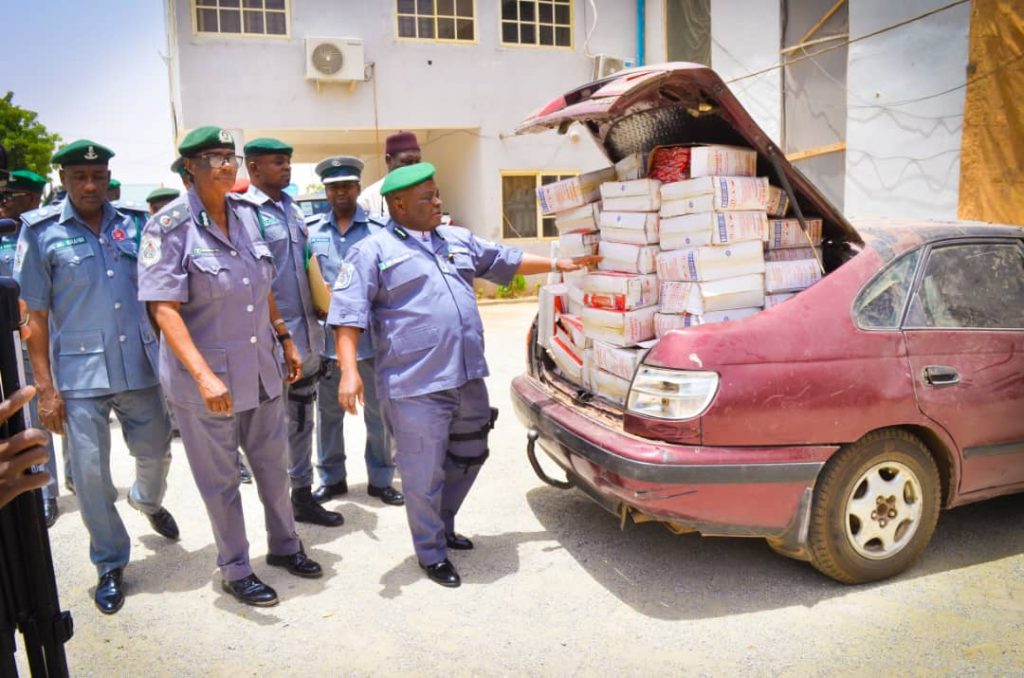 Comptroller Oramalugo attributed the impressive performance in part to positive stakeholders engagements at which occasion the challenge of unfriendly economic policies of neighbouring countries has also been noted, whilst efforts to addressing it is also been worked out.
A statement by the Command Public Relations Officer NM Manga, disclosed that the command on March 29, 2023 sealed up a petrol station within its territory for alleged involvement in the smuggling of the product.
According the statement, while briefing newsmen on the command's activity for March, Oramalugo said:
"Since I took over barely two months ago, I have explored several ways, holding series of meetings and interfacing with all stakeholders aimed at stemming the tide of smuggling and increased revenue generation.
"In particular, we brought all our trading communities on board in a deliberate and conscious effort to forge a common ground. In all the meetings we held, I stressed the need for compliance and I enjoined them to adhere strictly to extant guidelines on import and export of goods.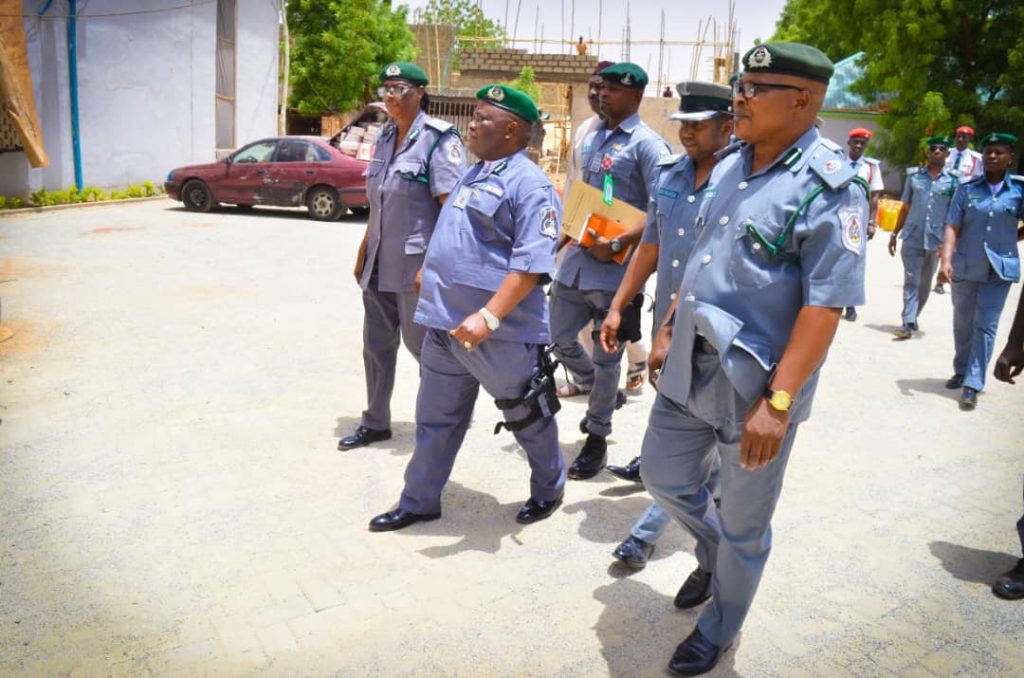 "Following these efforts, the Command has recorded a tremendous success in the area of revenue. In the month of March under review, we were able to generate a sum of one hundred and forty four million, eight hundred and sixty two thousand, and three hundred and seventy two naira (₦144,862,372).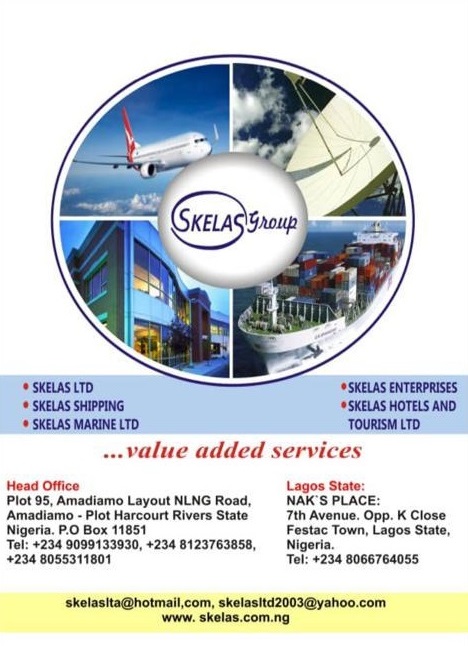 "This represents 164% of our monthly target despite elections that took place in the month which undoubtedly affected the volume of import of goods into the country. As the efforts we put in place continue to translate to positive outcome, we hope to record steady rise in the Command's revenue in the coming months throughout the year", adding:
"We are hopeful of meeting, if not surpassing, the Command's annual target of one billion, fifty eight million, seven hundred and two thousand four hundred and sixty six naira (₦1,058,702,466)."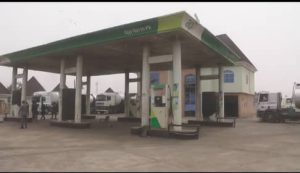 On the issue of hostile economic policies by neighbouring countries, the CAC said, "We are now exploring ways on how to address a major challenge identified by our stakeholders of multiple taxation from our neighbouring countries before their goods arrive at Kamba, the only border currently open under this Command."
On the command's anti smuggling activities including the indicted fuel dispensing station, he said:  "On the wee hours of Wednesday, 29th March, 2023, we received credible intelligence of ongoing smuggling activities of Premium Motor Spirit (PMS) at an AP filling station at Yauri in Yauri Local Government of Kebbi State.
"I instantly detailed my officers and men to rush to the scene, stop the illegal activity and seal up the filling station. The joint patrol teams, upon arriving at the filling station, engaged in skilled mode operation by cordoning off the entire area, sealing the filling station and started evacuation of all the kegs of PMS already loaded for onward smuggling out of the country through one of the waterways in Yauri.
"While the evacuation was ongoing, the criminals who had fled the scene upon sighting our vehicles, later mobilized themselves and came back with some thugs in order to resist the evacuation, but our men stood their ground until we received reinforcement from the Nigerian Army who helped us in dispersing the crowd. We were able to eventually evacuate three hundred and four (304) kegs of PMS of 25 liters each, sealed up the filling station along with (6) petrol tankers inside. Investigation is now ongoing."
He listed seizures made during the period under review to include 16,375 liters of PMS, 210 cartons of foreign spaghetti,  34 bales of second hand clothes, 109 cartons of confectionaries, amongst others., with a Duty Paid Value of Twenty Three Million, One Hundred and Forty One Thousand, and Eight Hundred and Three Naira (23,141,803) only.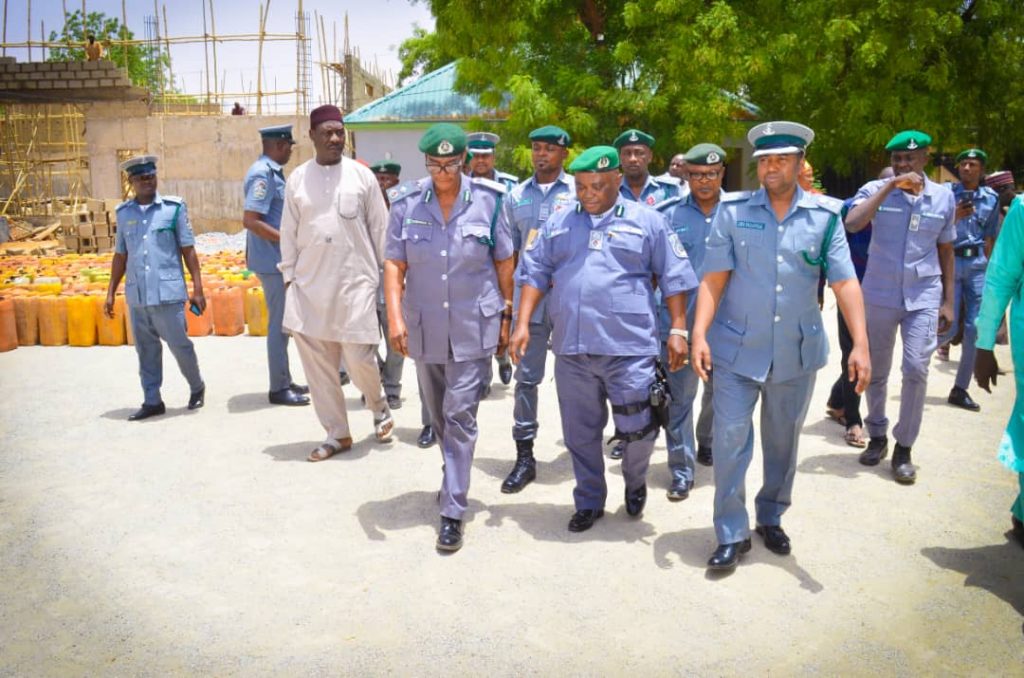 While warning smugglers and their enablers in Kebbi State to desist from their nefarious acts, he said, "We will not fold our arms and allow any filling station to be used as a conduit pipe for smuggling PMS out of the country.
"Our government pays heavily to subsidize the product for our citizens which make it illegal and morally reprehensible for few individuals to divert it for their own aggrandizement. We remain resolute in frustrating their illegal ventures as we are morally and logistically equipped and have the gallantry to scuttle all their activities."