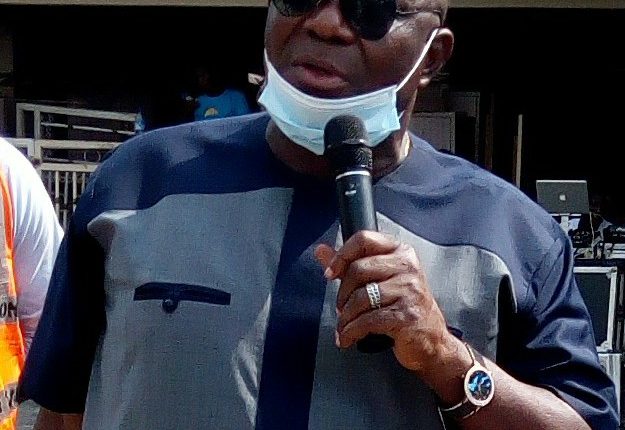 The Dan Katsina Interview
WE DECIDED TO RERUN THIS PUBLICATION IN VIEW OF THE ONGOING ANLCA ANNUAL GENERAL MEETING AT OWERRI.
MORE SO, BECAUSE IT FORETOLD THE DISASTER THAT IS MANIFESTING, AND PROVIDED A GRAPHIC PITURE OF THE FOUL SCHEMES OF SOME OF THE GLADIATORS, WHICH IS WHOLLY MANIFEST!
Yesterday, we ran the first part of this interview granted by Mr. John Alfred Offobike, the court suspended Western Zone Coordinator of the Association of Nigeria Licensed Customs Agents (ANLCA).
In this concluding part, Offobike also popularly known as Dan Katsina reiterated his belief that the failure of the National President of  ANLCA, Tony Iju Nwabunike to cultivate peace is not merely borne out of lack of leadership capacity, but borne out of something more sinister, and the eerie disclosures contained in this final edition are nothing but disturbing.
More dirty secrets Dan Katsina christened as 'Tony Nwabunike's agenda' are all revealed here. He fears that Nwabunike might end up going to jail, and provided the grounds for his worry, all contained here.
It contains a blow by blow account of where ANLCA's real money is hidden, how ANLCA's politics was imported into the affairs of the Council for the Regulation of Freight Forwarding in Nigeria (CRFFN), and other intrigues such as led to the ouster of one time Chairman, BoT, Chief James Idornigie, the role of Governor Achike Udenwa of Imo State in the making of Henry Njoku as Chairman BoT, and the prospect of arrest by Police DIG Zone C Abuja of some top gladiators of the association. It is a must read, it is explosive, informative, entertaining and probing. Excerpt:
What was the basis for the suspension of yourself and your entire executive in the western zone?
That we didn't attend meeting at Abuja. They suspended all of us except Murtala Mohammed Airport chapter chairman, Alloy, who is one of their foot soldiers. The Abuja meeting was turned to Igbo affairs, and when this happened, the Board of Trustees which is in charge of election didn't take any action. Let me tell you, before the failed Abuja Coup, the board has already fallen into crisis engineered by Njoku through his puppet. As a family, ANLCA apart from its constitution have its family norms and values. There is already an established working arrangement, where if a Yoruba is the president, an Igbo becomes Chairman Board, and vice versa. Now an Igbo man is president…before the election that brought  Tony Iju in, we had a meeting at Santiago Hotel to discuss Henry Njoku's exit from the board, he said no, that Yoruba people can't be trusted, that if the board leadership is given to the Yorubas before the election, what happens if they step out to contest the presidency? He advised that we should wait until after the election. At the end of it, the Yorubas kept to the agreement that only the Igbos should contest. None of them contested the presidential ticket, they kept their promise, they followed their conscience that there was an agreement. They didn't seek legality, because this turn by turn presidency was purely a verbal arrangement, it is not constitutional. After the presidential election in Enugu, it was suggested that the board meeting should be done there, Henry Njoku as usual, scattered it. He said why the rush, members should go and rest that it should be done before the inauguration. The election was in March, and they were sworn in by March. They met on their own and conducted the election. Taiwo Mustapha emerged as chairman and Taye Oyeniyi as Secretary. Elochukwu said he didn't want to be Vice Chairman, so they elected Dennis Okafor as Vice Chairman. Five voted against three, Aare Shittu abstained. Then the puppet Tony was doing his oga's bidding, can 3 be greater than 5? That was where the current crisis started. I went to meet him (national president) to tell him to be honourable and presidential in his action regarding the board stalemate, that his actions was causing more bad blood. Henry Njoku was fueling it. Njoku always like to be at the driver's seat and never at the back seat. Once he is not in the front seat, he makes trouble, he does not care whether the vehicle tumbles and hurt everybody. He is addicted to power.
But he voluntarily vacated office as chairman board February this year
No, Njoku ceased to be chairman board at the point Mustapa led board was elected in 2018, but he refused to go and created a 3man board faction led by him.  During his tenure as factional board chairman, he went to the Corporate Affairs Commission (CAC) to carry out so many illegal and anti-association activities. One of his subversive activities at the CAC was to get Tony to fight the board and pretended he was leaving, while he is using Tony to foment trouble here and there. It was the same trouble he enacted to emerge chairman board. I have his history. He lured Elochukwu and they fought everywhere to remove Chief James Idornigie. It was Olatunde that was supposed to take over from Idornigie, Olatunde is dead now. A meeting for the board election was organized at Don Chezy Hotel Owerri. After the meeting Olatunde was to be announced as the chairmanship candidate , and then Prince Shittu came in with Henry Njoku. Shittu told us that there is a development, that Njoku had met Achike Udenwa, Imo State Governor at the time. I was very close to Elochukwu as chairman of Apapa chapter. I was in the meeting. So when Shittu came in with Njoku, Njoku said he has met with Udenwa that Udenwa is going to give us 15hectares of land in Owerri, where we will build our national secretariat, build Freight Forwarders Academy, and that the governor is going to sponsor everything. Members said eh? He said yes, but he cannot do that as an individual, that he already told the governor that he is the chairman board, so he should be allowed to become the chairman board so that he get everything the governor has promised for ANLCA. I was there life. That was how Olatunde was dropped. Olatunde is a good man, he stepped down, he said no problem. That was how Henry Njoku became chairman board. He is skilful and deceitful, he knows how to play on peoples' intelligence and get what he wants. Go and check his record, he is attracted to the front seat, he doesn't like subordinate seat. When the board issue started I went to meet my brother, the president. I said "Come if you dabble into this issue, it will destroy your government o. Face your mandate, forget about the board." They did the same thing to Shittu, but he was so intelligent, he didn't allow them to distract him. I told him to use wisdom. I advised him, go and ask him. He said okay, that actually, he wants the Council for the Regulation of Freight Forwarding in Nigeria (CRFFN) election to hold so that he can use ANLCA's slot to settle Njoku and let him leave ANLCA alone. He wrote a letter to the board, I still have a copy of the letter; that the board should give him three months, so that this man can go quietly after the CRFFN election.
So the national president delayed the Mustapha led board inauguration just to give Njoku a soft landing
Yes. The whole crisis in the association and board is caused by Njoku. He puts Tony in front and tele-guide him from behind. Njoku is like a monkey, if you give the monkey a cup of water, getting back the cup becomes a problem. When they suspended those of us in the western zone, the board wrote to ASECO chairman who collected money from us for forms, to come and give a date for the election, he didn't answer.  They embezzled the money, about N15million. The board then constituted a new ASECO, and they called for election, we know what they wanted to do, to create a lacuna. So election was conducted for western chapters, contestants paid another money for new forms and the election was conducted by the board. The board asked the national president to come and swear the winners in, Tony refused. So when he came up with his Abuja Meeting suspension, western zone under me went to court, we are law abiding. We secured court injunction that whatever they did in Abuja is null and void, that the western zone election conducted by the board stands and cannot be dissolved, and that Tony cannot suspend anybody in the zone. NECOM have not lifted that order up till this moment. With this development Tony called me; I met him repeatedly for seventeen times…private meetings. Tony will meet me and talk sweetly that he will do this and do that, that I should go and do this. At the end of the day, he will renege while I have gone ahead to act as we agreed. Over time I wised up on him, what he wanted to do was to divide my political base. After our private meeting, he will invite some Yorubas from my zone and tell them I said they are the problems of ANLCA.  Very painful, without knowing they were looking at me like a traitor when I call for discussion. His plans were that after I weakened my political base and I go to him, he will shut his doors on me and I will become nobody. So having understood his motives, whenever he invited me, I go with some of my members. I like Tony o, it is very painful for me that ANLCA is falling under the leadership of an Igbo man. I have reach out to people from his village, please go and talk to Tony, there is political danger ahead o. I am a political animal and I am street wise. I told Tony, "In ANLCA politics I have become like a street gate, I see inside and see outside. I said there is danger o, this board you are toying with will put you in trouble, remove your hands." "And for your information, our tenure is four years, and it is Igbo man led government. The few Yorubas you think are with you who are clapping for you now, will use it against you when the chips are down. Remember Chuba Okadigbo how he was abandoned, and how Igbo had five senate presidents within four years. Nigeria is now using it against us that we are not politically capable. But Okadigbo and his successors had non Igbo supporting them until the time of reality came, let it not be our portion in ANLCA during your reign. I sang it repeated in his ears. But it looks like he was hell bent in having his way and in destroying ANLCA because he told me  that with what Yoruba's did to him during the election, that he will destroy ANLCA, that ANLCA will not be able to rise after him. He told me with his mouth. It appears that is what he wants to achieve.
There are court cases here and there
ANLCA is battling with seven to eight court cases. I came to Tony and told him that there is no case that runs its course in the court that results in peace. I told him to settle, settle out of court. I told him as a brother, drop your ego, move, go to the aggrieved; you are a politician, make peace. You use to visit members very early in the morning by 5am during electioneering campaign, when you are looking for vote. After the one year of so-called suspension of western zone executive, remember that we got an injunction and it has not been lifted, he now came with his usual divide and rule tactics. It was God who helped him that he didn't win the senatorial election because if he did, ANLCA would have been dead. Farinto have taking over his position, the truth is that Farinto is not happy that he was defeated and had to return to ANLCA. That for this reason, he want to beg me, that even Henry is not happy with him, I should bring executives of the western zone, he want to call a NEC meeting to lift the suspension. I said your suspension is null and void, that he should not even go there. He said I should help that he wants face saving and soft landing. So I called a meeting of the western zone executives and our elders at Amusement Park Apapa, with some Igbos groups within ANLCA. The Yoruba's said no that they are not going back to Iju, that he is not a sincere person. I begged them that they should please do it for me. I told them that shit does not smell while in the belly, until it is passed out as excreta, that we should give him the benefit of doubt. They agreed reluctantly and out of respect for me as their leader.  Both Odua Maritime leaders, Taye Oyeniyi, they said okay, and agreed that the national president should write a letter to the effect of the lifting of the suspension, to stave off disgrace to his office. He wrote the letters, he addressed one to me as John Ofobike, addressed one to Segun Oduntan and to all zonal officers and chapter chairmen in our private capacity. They wanted to reject the letters and asked why he didn't address the letters to them officially with their position, I pleaded with them and explain that at the meeting, after he announces the lifting we conceded he should do, he will restore their official status, so that we can provide him a chance to end the stalemate without him losing his respect as national president. It was a political settlement. For once true to his pledge, at the NEC meeting he denounced Njoku, denounced Farinto. After reading the minutes of the meeting they had in Abuja, every action taken was linked to Njoku and Farinto, and he turned to us and said "didn't I tell you so; I was not in support of the suspension", that he was drafted into it against his wish. From that point we now started relating with him without further reservation. At the meeting he said he was going to set up a 5man peace committee, we agreed, but members suggested he should raise the committee member by two to make it seven. We went and brought Alhaji Isa from Kano. He brought people, am the only person he included. Before you know it, Tony went and included two more people, making it nine. Western Zone wrote to reject the over bloated list. He went to bring Alloy who is an interested party to the crisis, we agreed in NEC meeting that the committee membership is seven, you are bringing nine? But Tony ignored western zone protest and went ahead to ask the committee to work. When the committee sent in its recommendation… they planned it, the due process was jettisoned. I wrote to reject the recommendation of the committee. I told them, take my position as a minority position or whatever, put it in the record, let it be known that I said so, and let history be the judge.  It turned out that Tony has gone back to his old ways, and got his men in the committee to insert many things in the report. Next, Peter Obi went to court and sued the board and presented ANLCA Certificate of 2001 that the current board was not registered, and by law the judge said 'you cannot build something on nothing. Your election is not known to law; you must regularize your membership with ANLCA register at the CAC to be recognized by law. Therefore, the court ruled that the Taiwo Mustapha led board should not parade itself as board members or board executives. Mustapha and the others went to Abuja and discovered that Njoku and his men have removed ANLCA file from the shelf. After much effort, the file was brought out from where it was hidden. Then they started a fresh process for registration and the certificate came out January this year. In keeping with the court judgment, Mustapha and his board members said okay, since the judge said something cannot be built on nothing, now that they have just regularized their membership of the board, their tenure have just begun. And it is quite logical. When I saw where the matter was going, I called Tony again and advised him to go and dialogue with the board.
 Did he?
No. As far as he is concerned, he will do only as Henry Njoku says. He has been so brainwashed I just pity him. Njoku has deceived him to commit a number of weight illegalities that he may go to jail very soon. They have done many bad things at CAC in Abuja. After Mustapha and his team got the certificate, Obi went back to CAC, he went with some people to impersonate members of the board and said the certificate CAC gave was given in error, that CAC should write officially to them to withdraw it. Now they collected the letter without letting the real board know.  They gave the letter to Mukaila, the national secretary, and he sat on it. Then as though it was time for them to pay for their evil, they impudently showed the CAC letter to the world that CAC have withdrawn the certificate issued to Mustapha led board, and foolishly said the board has become  invalid. It was on the basis of that that Tony made press statements that the board members will go to jail. When this happened I called Tony again, "you are dancing on top of your parents grave o, distance yourself from this people. The board members you are toying with are educated and are big men, they are not push over and you cannot rubbish them and walk away. I warned Tony. Of course, Mustapha and his people took steps and wrote to CAC that it has no authority to withdraw certificate already issued to it, that only a court of competent jurisdiction can order for a return of the certificate. Mustapha, Elochukwu and the others then went to CAC Abuja and showed them the letter. CAC officials shouted…some people have come who claimed to be you. The board members said no, we are the ones, I am Elochukwu, I am Mustapha, I am Okafor, I am Oyeniyi…there was confusion.   The commission officials called Police DIG Zone C Abuja. After, CAC now wrote to invite all of them that they want to see them in Abuja. Let me tell you that there is going to be arrest at the CAC when they all go there.  Thereafter, Mustapha and his members went to the Federal high court where Justice Oguntoyinbo ruled that the board is vested with the power to function and that nobody should disturb them. In fact it was the next day Tony called press men and said Mustapha and his members can go to jail. To show Tony that he is foolish the board returned to court to say the board that conducted the election under which Tony was elected and inaugurated was not registered with the CAC, and that whatever actions NECOM have carried out so far is supposed to be null and void.  The court granted their prayers and said NECOM should not parade itself, including myself as elected members. That is the latest development now. Imagine, with the current court ruling declaring his election null and void, he went to Kano and Abuja to organize chapter elections and to swear in winners, in contravention of court order. Do you see him as a man that wants peace? The latest court ruling secured by the board through Fakunle Olumide and one Wagbara, the court ruled that based on this registration, because the election was conducted March 8th 2018 in Enugu, the same board that the court ruled that is not valid, conducted your election and that makes your stay in office illegal.
In February this year sir, you led some of your members in the western zone to Tony Nwabunike's residence in Lekki where you pledged allegiance and then during that meeting there were talk about this peace committee. Are you worried that peace has been elusive despite all your efforts?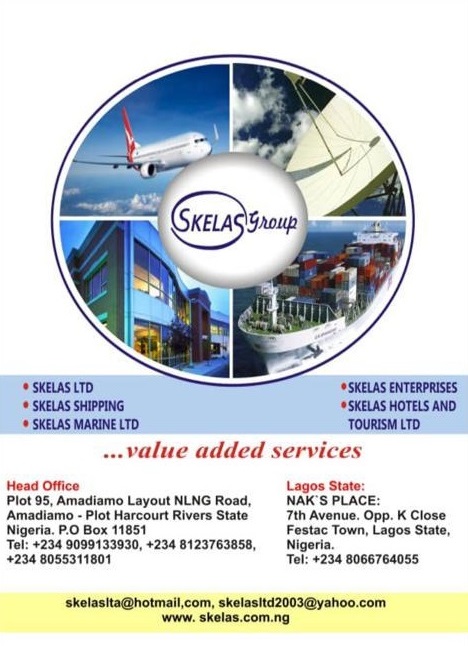 I did not lead my zonal members to the president's residence to pledge allegiance. We were in Lekki for Shittu's daughter wedding and Tony invited us over. He hosted us and when comments about the peace committee were made, I contributed and said we all need peace.
Are you worried that the peace committee has been mired in controversy and appeared to have lost direction?
As far as I am concerned, the committee has either failed or is not acting in good faith. In fact, it is dead on arrival, do you know why?
Why?
Look at my height, my size and tummy. If you tell me to run and jump that fence there over to the other side without touching the fence, you know that I cannot do it, it is difficult and impossible. If you registered a cripple for a general competition, you already know that from that registration you have lost. What am I saying? At the NEC meeting, members agreed on a 7man peace committee which Tony initiated, and said members should bring people.  But he is the one choosing people and telling them what to do. Then, you are saying that people who have been in office for one year four month, with a tenure of three years, you are going to give them two or three months in lieu of the recommendation of the peace committee for them to drop their mandate given to them by the constitution, you say you do not recognize the board so that you will conduct fresh election, to be overseen by the man who the board you are fighting sacked after a vote of no confidence on him? Does it work that way?
Really?
Yes, the same man the board sacked and western zone passed vote of no confidence, the man who collected huge amount of money from contestants without conducting election and embezzled the money alongside Tony and others.
Who was that person?
Oyimba. I told Tony "allow this people that have already spent one year four month in office to complete their tenure. Recognize this board, let us call the remaining three board members and together with the five members that have been sitting, let us dialogue. By law their tenure starts when they registered with the CAC, and I suggested to him to give them a year so that they will leave peacefully and give way to a new board. I also suggested that he should call members that have cases in court for a meeting. Peace is about give and take, they say they will drop their case after they hear what your offer is, abi?  He said I should call them. I did, they came but Tony didn't meet them, and he is saying he want to implement the peace recommendations. How can you act in your own case? The peace committee was set by NEC, and the report should be taken to NEC for consideration before you implement. If everyone is saying that their position is right, only the court can adjudicate. How can you force people with cases in court to accept your position? You will be in contempt of court.  I said to him I am not a part of his decision to implement a peace resolution forcefully. What is so difficult, call the former board members who left in protest, call those still remaining, invite them for a two or three days retreat somewhere. Call the ex presidents, call all aggrieved members, we are going to pay, call them and let us discuss.  My people have a proverb that if you impregnate a woman standing, most likely the child to be born is going to be either an imbecile or an albino, because from all that is going on, it is Njoku and the National Secretary that is misleading him. Instead of going on with his job as national secretary he is playing with fire, that Mukaila man. Apart from been ASECO Chairman, Mukaila has never held any elective position; he does not know that association politics can be dangerous sometimes.  As secretary, he is supposed to be a builder but he is the one causing trouble at the secretariat. Tony and him went to Murtala Mohammed International Airport Chapter to start making trouble, after the chapter election was conducted by the board. It was him (Mukaila) that engineered people not to come for the election, but one person came and the guy won.  Now the other people who didn't come ganged up with Tony and Mukaila and were preventing him from occupying the office he contested and won. And then you Mukaila went and gather thugs, went there and say the man should not take over, despite court ruling. Because there's huge money coming in from the Lagos Airport chapter, Tony and the others are preventing the man who won the election from taking over. Instead of swearing the man in, he appointed an administrator.
What is the implication of their actions?
Anti-association activities and contempt of court order. Only the board has the constitutional right to appoint member to offices or call for tenure elongation when there is a vacancy. But to achieve their aim, they doctored the constitution to suit their purpose.
The board is stuck with its position, the president says the board must leave, how can the present stalemate be resolved?
The president, his team and the board are victim of the court ruling. So Tony is not in the position to be talking as far as the injunction is concerned, they are just living in a fool's paradise. Based on the first court ruling obtained by Peter Obi, which nullified the Mustapha led Board, all actions taken by the board including the elections conducted in Enugu is null and void. And since it is the board that conducted the elections that brought Tony in, NECOM and BoT is affected by the judgment, we are all affected. They are the one that went to court first through Peter Obi, so he is the one that started this problem, to illegally submit an expired certificate. By law or logic, if a university governing council has not approved a student's certificate, the student cannot parade himself as a graduate. Everything NECOM is doing presently, including the elections and inauguration they did in Kano and Abuja are in contempt of court order.
With all that is happening now, do you foresee any political solution; will ANLCA be able to emerge from this present dirty crisis?
The only political solution I know are the ones I have outlined earlier in our discussion. I said peace has never been gotten in the altar of the court room. If the cases continue to the Supreme Court, its judgment is grave yard judgment, it brings no happiness. I have advice before because I love ANLCA…but Tony is not listening. I have said he should reorganize the board, allow the board to perform its functions, dialogue with board members and get a middle of the way settlement, where everybody will be a winner. The board is there for elections only, while the national executive does the day to day running of association, which they have not been able to do. Our members are suffering everywhere because of leadership vacuum. Political solution is the best, but is Tony willing? Will he be able to remove himself from Njoku and do the right thing? Apart from Njoku's influence over him, Tony lacks capacity and does not love ANLCA. If he loved the association, he wouldn't be making all these trouble. The man told me that he will be the last president of ANLCA that he will destroy ANLCA beyond repair; that is where it is all going to now, but we will not allow him.
Can I quote you?
Quote me, look at all his moves, you will realize that he is putting fire everywhere. If not so, if he is a man with genuine intention, with genuine love for ANLCA, all the impunities he is committing wouldn't take place.