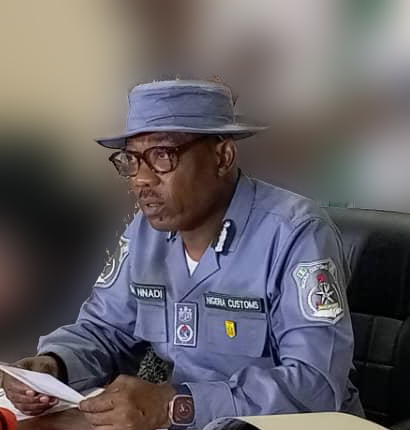 'We Run Well Structured Anti-smuggling Operations' – Nnadi
BY EGUONO ODJEGBA
The Customs Area Controller (CAC) of the Nigeria Customs Service (NCS), Seme Command, Comptroller Dera Nnadi mni, has said the command have a well structured anti-smuggling operation that functions effectively with minimal supervision, noting that the command's anti-smuggling architecture remains largely impregnable, strong, reliable and focused.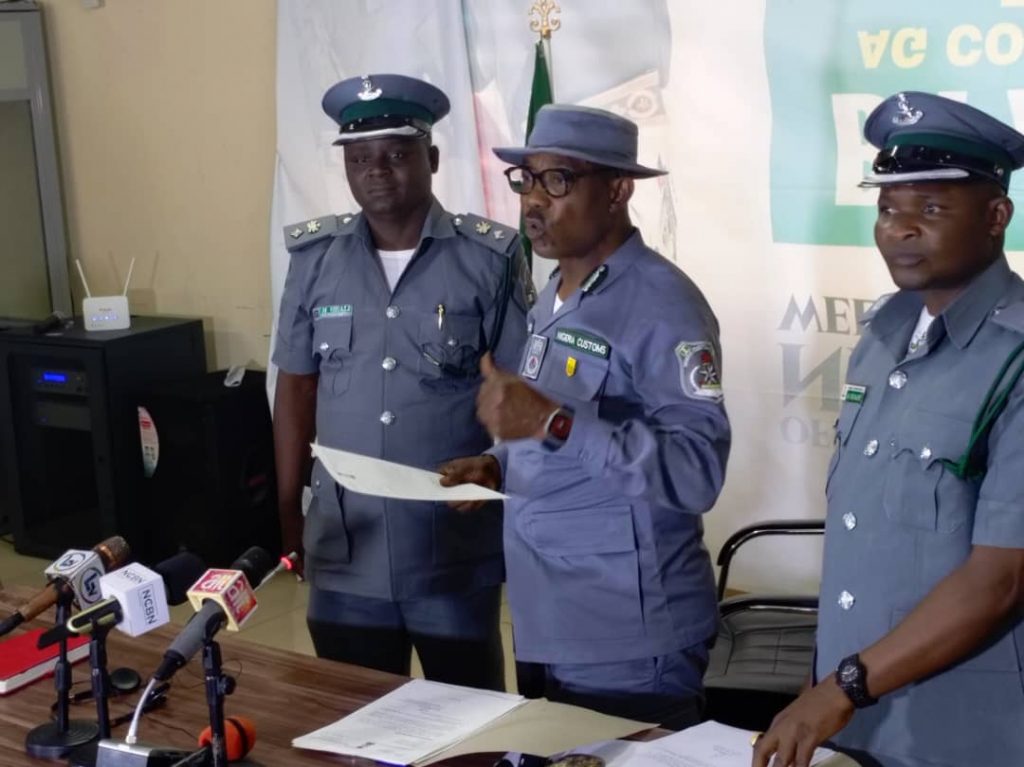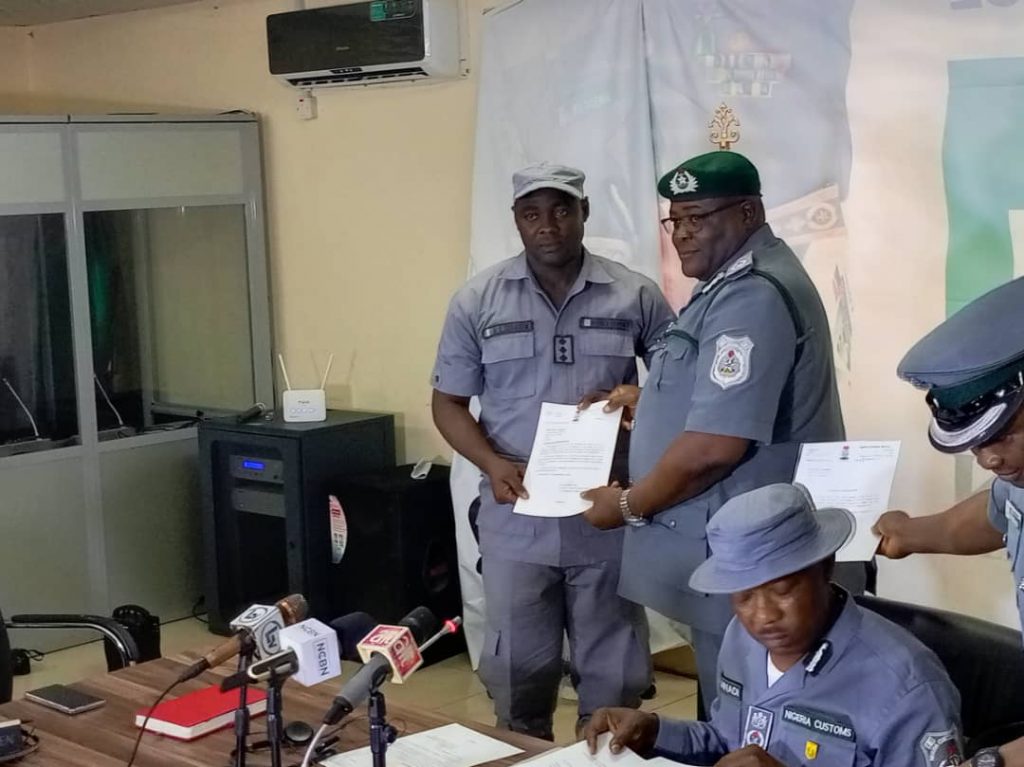 The outgoing Seme customs boss who was speaking on the backdrop of seizures made by officers and men of the command Thursday September 8, 2023 following announcement of his deployment, noted that if the plan was to test the resolve of the command that because he was leaving, and thereforethe command's activities may be in a lax mode, those thinking like that should better have a rethink.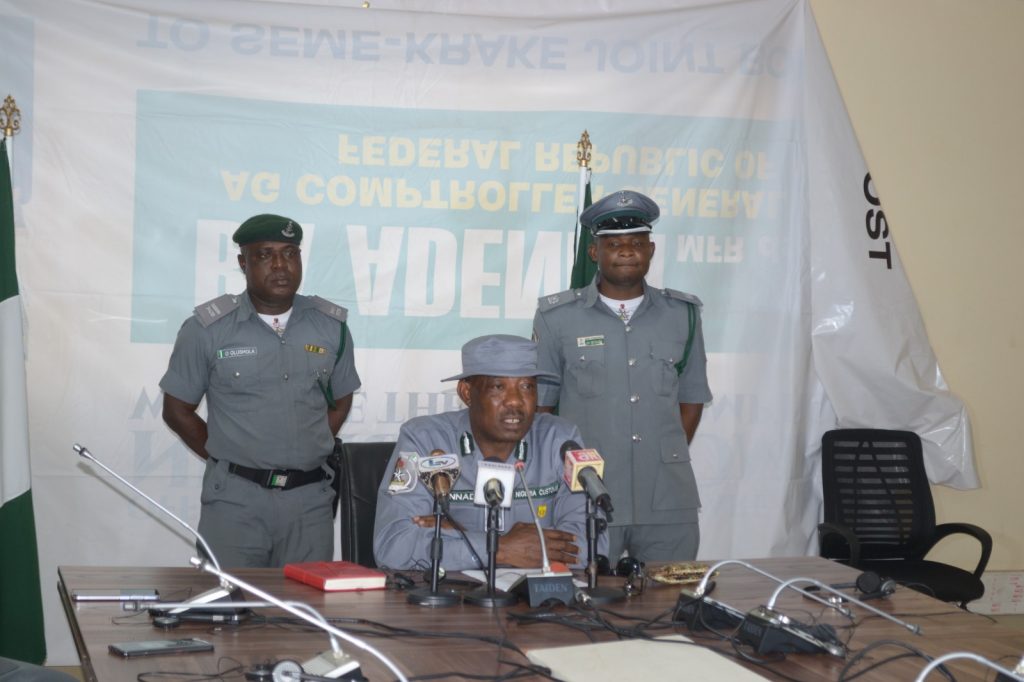 He said, "If anybody is thinking that because this troublesome Nnadi is now going away and that they can try their luck, they are living in fool's paradise. It is not about me, it is about these our fine officers and men, it is about the structure we have in place, which has given these officers the enablement to monitor and strike, it is about our well structured intelligence gathering system both by the headquarters and at the command level.
"Later in this event, some of our officers and men will receive commendation letters from the CGC for their outstanding performances; they are always there and have proved very reliable, committed and hardworking.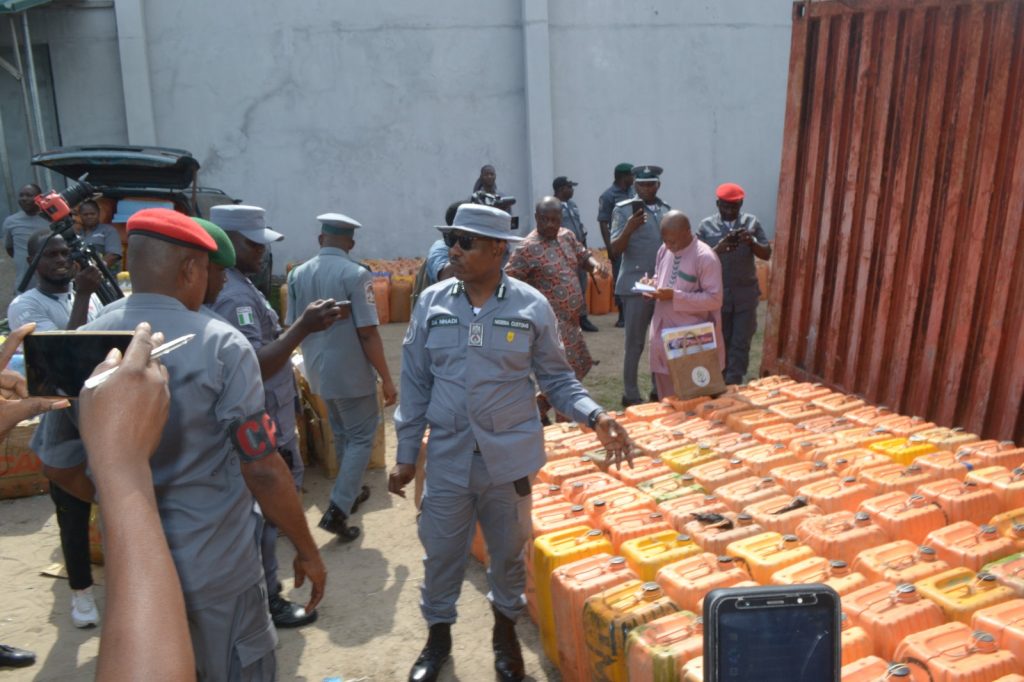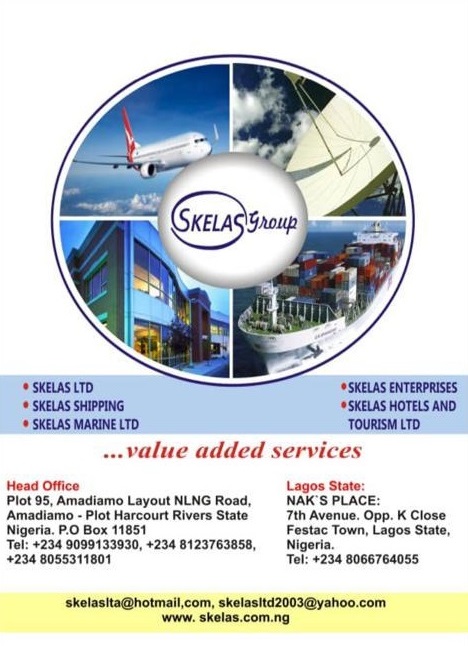 "So, those thinking that if after I go away they can beat the system are mistaken, l inherited this structure and it will remain there after l move, l am the only one going away on transfer, our gallant and trusted officers are right here and nobody can try their resolve", adding:
"The fact that the CGC is commending them specially tells us that they are not to joked with, whoever tries them will meet their waterloo just like the owners of the seizures we have just seen at the warehouse did. As the human component of our anti-smuggling structure, these fine officers are highly motivated and they are capable of responding to any surprises, so wherever these unscrupulous traders are coming from, we will meet, challenge and stop them", he stated.
A total 18 officers received the CGC Commendation Letter as well as the CAC's Commendation Letter which was officially presented to the beneficiaries by the CAC and some of his management staffs.
Nnadi explained that the commendation which is in line with the service's culture of encouraging its personnel, officers and men is related to the affected officers seizures of fake Six million USD ($6,000,000) currency, Fifteen (15) fake international passports and Ten (10) Driver's license, and that of Donkey skins in January, 2023 and the present seizure we just finished seeing.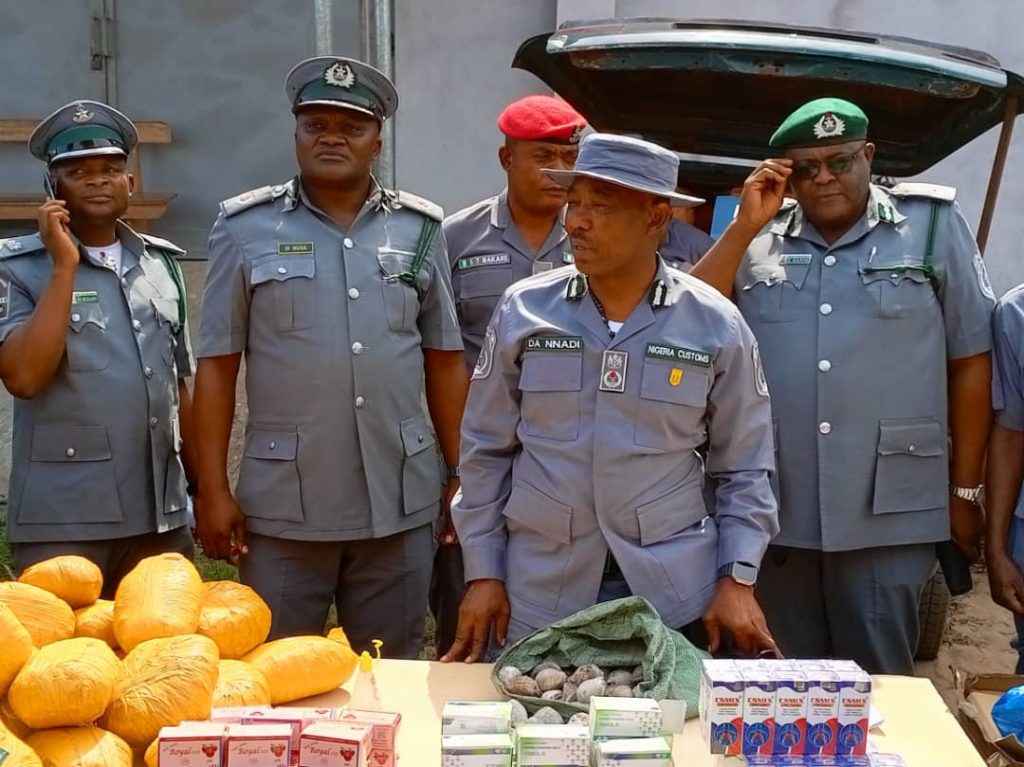 The command yesterday showcased seizures made the night before which include 1,364 x 30 Liters Jerrycans of Premium Motor Spirit which is approximately 40,800 litres, and equivalent one Tanker Load, parcels of cannabis sativa (marijuana) and controlled drugs with a combined Duty Paid Value (DPV) of One Billion, Eight Hundred and Twenty Seven Million, Three Hundred and Sixty Two Thousand, Six Hundred and Nineteen Naira (1, 827, 362, 619. 00)
Among officers recognized for their exceptional performances is the OC Operations, AC ID Musa, OC Gbaji, SC UM Baaj, SC ED Ashinze and L Hassan.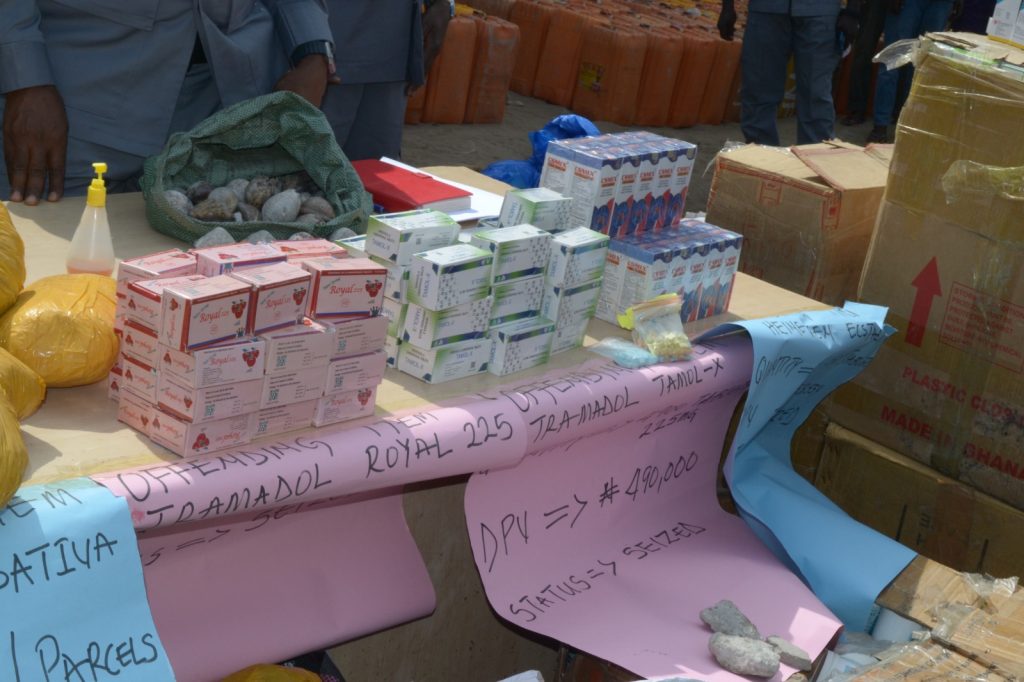 Meanwhile, the focused and hardworking stance of the recognized officers, Nnadi further reiterated made it possible for the command to have achieved a 97.2% of its annual revenue collection amounting One Billion Nine Hundred and Four Million, Four Hundred and Fifty-Nine Thousand, Three Hundred and Ninety Naira, Seventy Seven Kobo (N1,904,459, 390.77), out of a total N1,960,000,000 allotted target for the year 2023 already at the beginning of September 2023.
He disclosed that apart from officers painstaking efforts, the robust partnership with stakeholders in ensuring compliance with the customs revenue generation agenda, also contributed to the overall success story of the command.