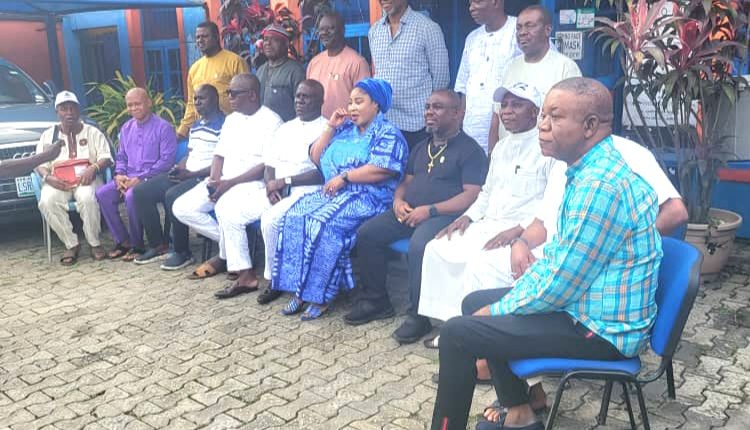 ANLCA Newly Constituted NECOM Tour National Secretariat, Visits Shittu, Ofobike
BY EGUONO ODJEGBA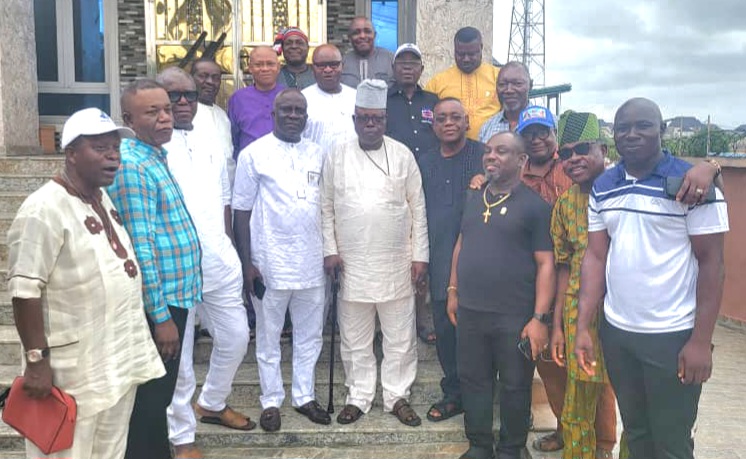 Newly elected National President of the Association of Nigerian Licensed Customs Agents (ANLCA), Mr. Emenike Nwokeoji together with the National Executive Committee (NECOM) Friday were at the Association National Secretariat "Dikko Inde House" located at Amuwo Odofin Industrial Estate, Lagos State, where they undertook a tour of the facility to access its present condition.
While expressing satisfaction with the state of the facility, Nwokeoji however promised to give it a new lease of life and make it more conducive for use of all ANLCA members; even as he assured that under the new leadership, every member of the association will be accorded all due courtesies and sense of belongings.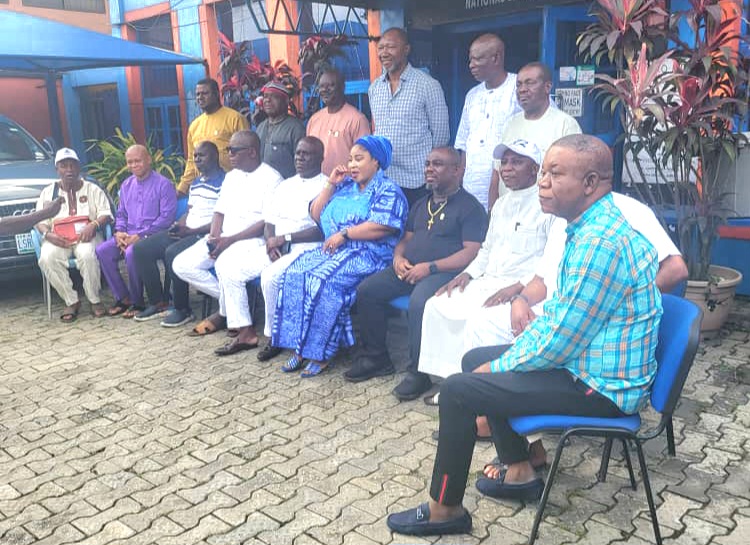 Earlier during his acceptance speech after his election, he had said the election and its outcome is just a simple act of identifying the first amongst equals with 'no victor no vanquished' element, noting that  the victory is for all ANLCA members.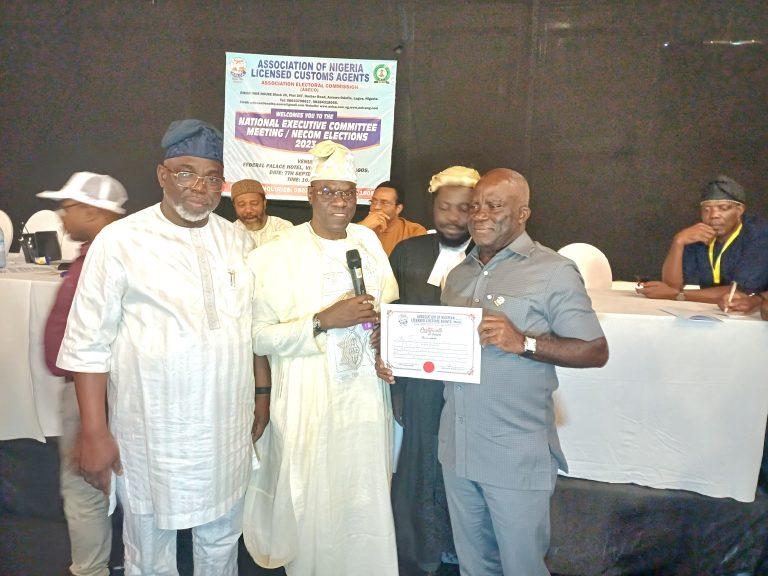 Addressing the NECOM at the National Secretariat, he said there is no time to waste and urged his team to brace up for the onerous task in all areas identified for rebuilding and restoration, through advocacy and the deepening of professional capacities.
"It is with a heart full of gratitude to God that I thank you all for finding me and other members of NECOM worthy to pilot the affairs of our great Association in the new dispensation. What happened yesterday was a manifestation that God has finally smiled on ANLCA that our years of woes are over.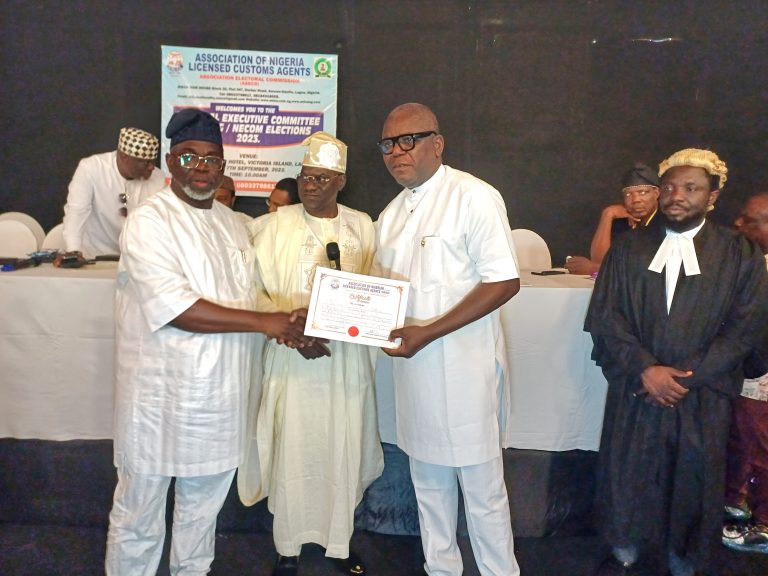 "Before us lies an opportunity to rebuild/restore our association and regain our voice in the freight forwarding sub-sector as well as the Maritime industry in general. These five years of ANLCA wilderness ought to have taught us a very crucial lesson being that strife and divisiveness cannot move us an inch forward as a formidable association.
"We cannot afford this type of distraction and destruction again because even as it lasted, it impacted adversely on all of us hence we must close ranks. We must now be focused on how to take our association and profession to the next positive level through effective advocacy, human capacity building and professionalisation.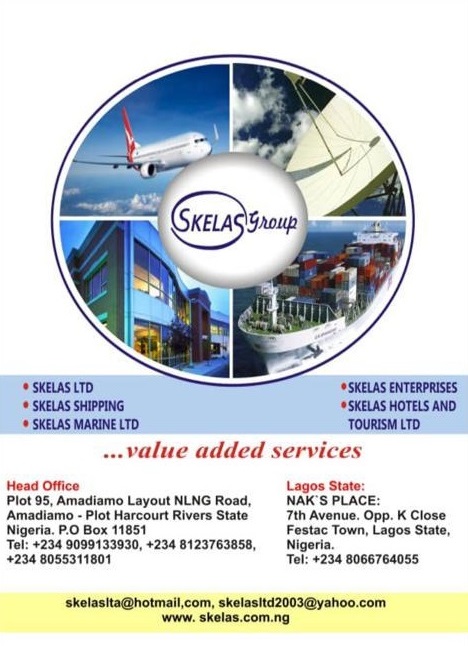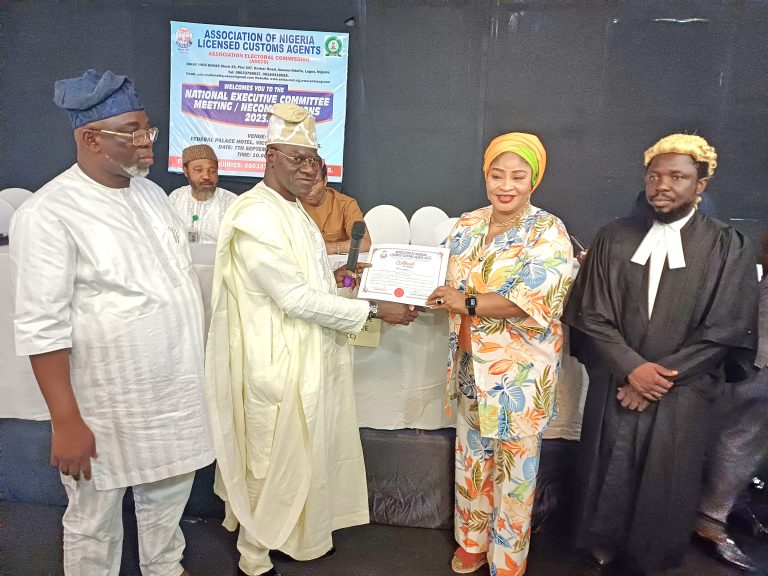 "In the bid to realize the above and other derivables, I wish to declare that the result of yesterday's election is a victory for ANLCA hence all sentiments about groups, camps and divides should now be a thing of the past. ANLCA is one big family. No victor, no vanquished!
"Most sincerely I use this opportunity to appreciate Dr. Kayode Farinto and his team for their high level show of sportsmanship. We shall run an open and all inclusive administration. Any member with useful ideas is hereby assured that our doors and ears are open and receptive.
"May the Almighty God continue His divine work in ANLCA", h concluded his address, waxing spiritual as he is wont to doing.
This is even as the National President and his NECOM members visited the former National President of ANLCA, Prince Olayinwola Shittu in his office in Lagos to pay him homage.
The President Emeritus who received his visitors with enthusiastic gestures said he was happy to receive them even as he admonished them on the benefits of working and sticking together , and in closing their ranks.
He charged the new president not to be contented by just sharing responsibilities but to ensure he follows-up in  order to keep everyone on their toe and prevent the slacks that comes with delegation of duty and the tendencies for the persons concerned to make the president the fall guy.
Shittu also commended the sportsmanship spirit exhibited by Dr Farinto Collins Kayode, the presidential opponent in the contest after the election, saying he was moved by his spirit of sportsmanship that is rare in Nigeria today; and urged the new president to reach out to him.
Responding, Nwokeoji thanked the president emeritus and all other past leaders for their support and advice and promised to always consult, noting that partisanship through KAYFAR and ENSO is over and that the business at hand is that of partnership aimed to collectively bring back the lost glory of ANLCA.
Emenike and majority of the newly elected NECOM also visited Chief Alfred John Oforbike, a respected leader and former Western Zone Coordinator, who doubled as the ENSO DG Campaign Organisation.
Member ANLCA BoT, Alhaji Dayo Azeez, urged the National President to hit the ground running by addressing challenges of members in the field.
Meanwhile Nwokeoji and his vice, Prince Segun Oduntan and others in the NECOM have been receiving congratulatory messages from different quarters, felicitating them on their victory, while also charging them to hurry to recover their esteemed position in the industry.