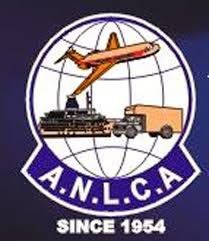 BY EGUONO ODJEGBA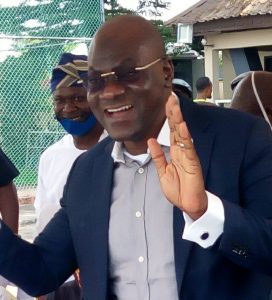 Chairman of the registered Board of Trustees of the Association of Nigerian Licensed Customs Agents (ANLCA), Alhaji Taiwo Mustapha says ANLCA on behalf of its members has written to the Senate to contest the upward review of the existing N600 penalty on debit note (DN) to 25%; saying the proposed review contained in the ongoing Customs and Excise Management Act (CEMA) is business unfriendly and cost inefficient.
The BOT Chairman in a chat with media men in Lagos Thursday disclosed that the BOT letter is sequel to concerns by board members that the association's interest were poorly represented by the embattled National Executive Committee, who were at the CEMA Review hearing in Abuja.
Mustapha said the whole idea about an association is to represent the aggregate interests of all members in such a way to optimize profit making and friendly business policies of government by clearing agents and freight forwarders; and not just for those elected to continually use their positions to feather their own interests.
He further explained that the BOT Letter to the Senate Committee on CEMA Review is not however a counter to the efforts of NECOM but merely to strengthen ANLCA's position in the review in order to attract better and greater benefits to all  its members.
His words in part, "On the day of the public hearing I told my people to step down because, if we had gone there, we would be making two different positions as Kayode Farinto and Tony Iju were already there. I and Chief Elochukwu were in Abuja, if we had gone there, it would be making it open to the world that we have a divided house.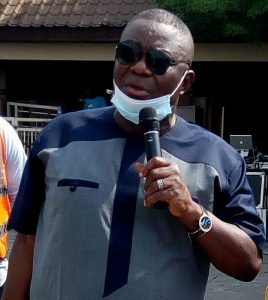 "It is unfortunate that they could not even represent us properly or articulate their thoughts, and I was ashamed that day, to see somebody standing in for ANLCA and giving such presentation, no proper homework was done on the Act.
"We didn't say we should go there and attack customs. When we saw what they have done, we have already taken it up at Senate level, of course the Act would move from House of Rep to the Senate. Basically, the section we have kicked against till today is slamming 25% penalty on every debit note, it is like adding salt to injury.
"Before now, it has always been N600 penalty on every debit note. In fairness, the N600 is already outdated, even my son can bring out N600. But what we are saying is that, even if you are removing the N600, we should be able to agree on a percentage, if they say 2.5% on every debit note raised, it is still understandable.
"Any greedy officer will now be eager to raise a debit note because they know that the 25% penalty would shoot it up. This is now inside the amended CEMA, and it was among the points we have raised."
Responding to questions on the BOT recent visit to the management of the Nigeria Customs Service, Mustapha said a number of issues were discussed which included a better approach to valuation issues, aside its apology to the customs management over incessant verbal attacks by the association's embattled NECOM.
He notes that ANLCA has no business antagonizing customs, but rather should be seen to engage and address issues, from time to time, for the benefit of government and customs agents and freight forwarders.
"The valuation system has been stupendously outrageous and it is killing trade facilitation, virtually every customs officer has become a valuation officer and we have projected this to the customs management in our last visit.
"The customs valuation units should be allowed to do their job, as it is today, even Customs FOU, Strike Force, they all do valuation jobs. However, we were able to resolve this halfway with management that every valuation problem should be referred to the valuation units at the commands.
"They also promised to set up a valuation complaint desk which would address issues immediately, where the issue cannot be resolved, it would be escalated to the zonal or headquarters, as the case may be.
"There was agreement that we should be meeting with them on quarterly basis" he said
The ANLCA BOT vehemently opposed a recent kite being flown by some individuals under the cover of officialdom for the revenue collection function of customs to be taken over by service providers.
"We do not want the government to take their job away from them, we know the undertone that is going on, some other providers want to take over the job of customs, but we would never support that as customs agents. We want the customs to continue doing their job, however they should add human face, there has been a lot of high handedness from some quarters and we want it to be resolved."
Reacting to customs announcement of generating N2.2trillion in 2021, Mustapha congratulated the service and its leadership but noted that he cannot share the view that the performance is extraordinary, noting that the revenue collection was pushed up via outrageous fiscal and monetary distortions occasioned by the exchange rate.
"As at the time the federal government gave Customs that target, what was the exchange rate? If the exchange rate was about N306 thereabout when the target was given, as at today the exchange rate is N404. So, if Customs say they have been able to generate N2.2 trillion, it is nothing but basically has to do with the increase in exchange rate on the system.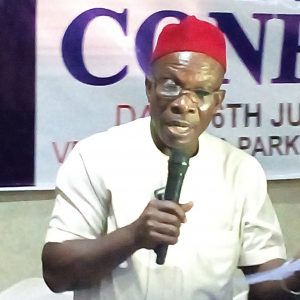 He explained that just as customs is overshooting its revenue target, investors, importers and customs agents are at the receiving end; and lamented that a lot of businesses and industries are dying as a result of customs emphasis on revenue jack up and high handedness .
Asked about the update on the proposed out of court  settlement between NECOM and those loyal to the BOT who dragged NECOM to court to stop parading itself in office in lieu of an earlier court ruling, and whether there has been any overture from NECOM to utilize the proposed settlement to advance the needed peace process, Mustapha replied he is not seen any peace overture.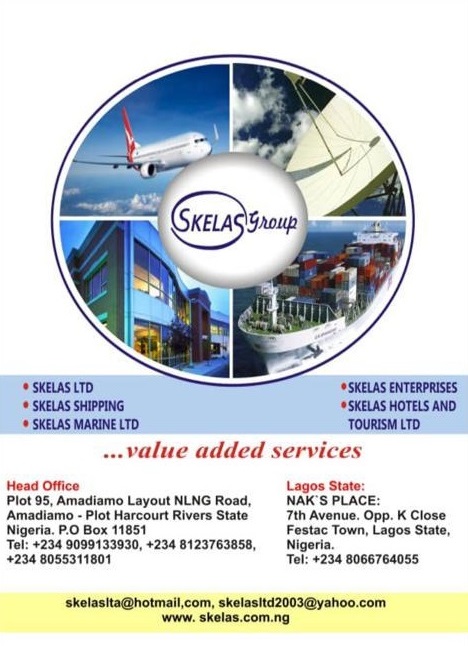 He however acknowledged that both the BOT and NECOM were scheduled for a meeting in December 2021, but that the meeting couldn't hold because of the timing.
He said, "We were supposed to hold a meeting on that on December 22 but couldn't do so because more than 50 percent of us were already out on our way from Lagos for the Christmas holiday. Hopefully, in another one or two week, another meeting will be fixed, but for us, we are not in a hurry. We are waiting for their lawyer to fix the meeting."
He also reacted to the embattled Vice President, Dr. Farinto Kayode recent remarks about the settlemet talks initiated by lawyers of both sides, saying the BOT is deceiving the public; noting that kayoed lacks manners.
"Where l grew up in Yoruba land, an adage says when you have a bastard child within a family, the bastard will be itchy not to allow peaceful resolution where there is crisis. But the legal and responsible child will always go for peaceful resolutions of disagreements, especially when this legal child knows the importance of the legacies of his father or parents.
"We have been so disposed to peaceful resolution because we don't want to destroy the house our parents built. We don't want to destroy a house we call our own. And it is a case of if you have a mad man inside a China shop, will you start fighting the mad man inside the shop when you know you have valuables at stake?
"All you have to do is to keep appealing, to gradually push the mad man out of the shop. When the mad man is now out of the shop, you may wish to start flogging (him) or just let him go. So what we are saying is, we have been and remain amenable to peaceful resolution to the crisis."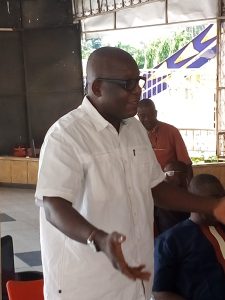 Mustapha further said that the NECOM actually have nothing to hold unto except the generous disposition of the BOT, which he lamented is however been taken for granted.
"The property you are occupying at the national secretariat is in our name, the title document of the property is with us, the registration of the association with corporate affairs commission (CAC)is with us. So if anybody is going to call anyone in respect of the association, like the government want to reach out to ANLCA, they will simply go to the corporate affairs and be guided by whatever corporate affairs say.
"And where l have my name to protect, l wouldn't want anything bad about it to go to the public. For example, when the issue of the closure of the secretariat came up the other time, l know how many calls l received from government quarters. The position was always, you're the BoT chairman, we have seen your name with the CAC, what is happening? So, at the end of the day, amicable settlement is still the option, and l can tell you that is part of why we are doing this.
"Just of recent, we held a meeting with the CG of Customs and the management. And the questions that came up was like…according to one officer, if actually the other party is not behaving like kangaroo, the relationship between customs and the agents would have been better than what it is.  So we are looking at the crisis from different angles, that in as much as we are not in a hurry to push this settlement, because we have other plans, we believe it's up to them.
"If they like, let them come up to say we should settle, if they like, let them continue the way they are going, but l know that however long it takes, at the end of the day, justice will be served. We have been on it for three years, l believe that very soon, we will get to the end and the whole issues will be resolved."
Responding to questions about the state of unhappiness of members of the western zone that the registered BOT is refusing to take the bull by the horn, and the feeling that Mustapha and his members may have compromised, he debunked the notion that he is trying to play safe because his operations is in Port Harcourt where he is surrounded by the foot soldiers of one of Chief Henry Njoku, perceived backer of the NECOM.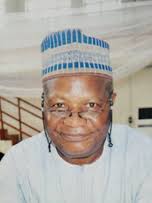 "Let me correct that impression… you see, just like l said earlier, Yoruba adage says that an elder sitting down sees farther than a young man even when standing. I see beyond the crisis of today, l have gone into crisis resolution in the past, either at my individual level in terms of dealing with people, and even in my village. l have resolved a lot of crisis, even the ones that are worse than this. If Tony Iju comes in here now, you will see us shaking hands with each other, smiling and laughing, that is to say that the crisis have not reached a level where it cannot be resolved. I still hold that on my left hand.
"Secondly, if for example you have your children in the car and somebody hits your car, the first impression your children would have is that you will come out and fight the man who have hit the car, right? But then, for any right thinking father and or matured person, he wouldn't do that. So we see all what they have done or said as their own level of immaturity, and their level of upbringing.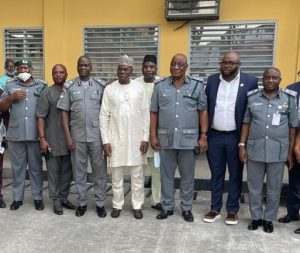 "For me personally, l have a name to protect in the industry, l have a name to protect back in my village, so when there are crisis, l am always careful to know what should be the limits. I quite agree with our members that this thing have dragged for too long and that they have suffered in the hands of these guys. But then, you allow certain things to get to a point where you have every reason to say 'oh so far, l initiated this, you rejected it, at so, so point, l initiated this, you denounced it; so at the end of the day, you have reasons to say l have pursued peace but this people refused to accept peace.
"Yoruba says when somebody sends rat to you and you are sending snake in return, should that have been the necessary step to have been taken? On the other hand, the adage say at the point somebody is sending snake to you, don't wait, send missile to that person."
He confirmed that the BOT have exhausted all peaceful overture without reciprocity, and is currently considering an affirmative action to put an end to the charade, if the NECOM wasted the ongoing court proposed settlement.
"So on our side, we have waited, we have initiated several peace moves, and l quite agree with our members that we are getting to the point where we should not allow the crisis go beyond this stage. And l can assure you that inasmuch as want to keep our plans to ourselves; definitely they won't go scot-free if they reject this last option to end the crisis."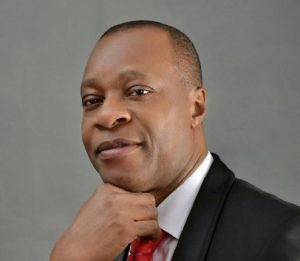 Asked what will be the BOT terms for a round-table settlement, Mustapha said, "The basic term for settlement, we all know it. They should respect the BOT election, which actually brought this crisis, without that, it means there is no resolution.
"Once they recognize the BOT election, every other will follow. If you can still remember when we conducted Tin Can Chapter election, part of what l said that day was that despite where we were, there is still room for resolution. We suggested then that 'look, we still have so many vacancies in different chapters, that for peace to reign, Tony Iju or his NECOM should nominate some of our members into those vacant positions so that we can kick start the peace process properly and start having normal relationship.
"But they refused, they went to ahead to conduct their own elections, but after the so-called elections they conducted, what did they achieve with it? Which of them have been able to take over any chapter? They won't be able to.  The fragile peace they have been having at the Airport Chapter still boils down to the fact that we didn't want to give them headache there, and that is why up till tomorrow, they still don't have what is a normal executive in that chapter."