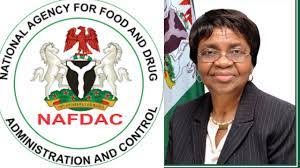 BY GBOGBOWA GBOWA
The National Agency for Food and Drug Administration Control (NAFDAC) was once an exemplary of regulatory finesse in Nigeria, way back when governments and its operators at Abuja still had some modicum of ethical value and official forbearance.
In the last couple of years, NAFDAC has acquired some notorious official traits that has brought tears to the faces of well meaning citizens who once saw the agency as the image of service delivery amid the declining hues of good governance in the late nineties, especially when the agency was under the quintessential public servant, Prof. Dora Akunyile, now late.
But Nigeria's moral decline has been all too steady, pervasive and endemic, that government now steals openly from citizens; and when confronted, shamelessly remonstrates as all public office holders nationwide are presently wont to doing. That is when the thieving agencies and its executives are even decent, the jagabans mould amongst them are sorely brazen, and wastes no time to deploy the dirty tactics laced with blackmail aimed at silencing hose making the allegations.
According to grapevine, NAFDAC like sister agencies in the consumer goods bracket started through stylish pilfering of samples of imported products, purportedly for screening. As time went on, single product sample gradually rose to become two, four, six items, up until becoming huge quantities that could negatively impact imported volume.
In the past ten years, reports say these agencies have found reasons not to return the samples, and importers and their clearing agents complaints has neither attracted the nation's lawmakers, nor affected the religious leaders.
Under President Goodluck Jonathan's government, the port door was shut on some of the agencies, to curb the growing curve in port trade rising cost. But no sooner a new government emerged than the campaigns to get readmitted into the ports through seemingly patriotic but highly deceitful lamentations, erupted.
The legislature, lobbyists, paid publicists and media have since joined in these appeals, deploying intellectual smokescreen and system subterfuge; aimed at having the port gates thrown open once again.
Even though NAFDAC was lucky to have been returned to the port following its initial flush out together with few others, to cut down on excessive extortion. But then, the agency has grown uncommon appetite for breaking records in unusual spheres and activities.
Its latest phenomenal achievement has been its deft moves to overreach its regulatory function by also acting as a revenue generator. The story does not end there, NAFDAC has also perfected the task of ensuring that the revenues collected by it are posted into classified accounts; and it is not quite clear under the prevailing regime of national malfeasance, which are the official or secret accounts.
The agency rakes in hundreds of millions of naira daily through imported products, in which it makes over a million naira on a single SGD. The importer is directed to make payments into specified accounts with special code numbers.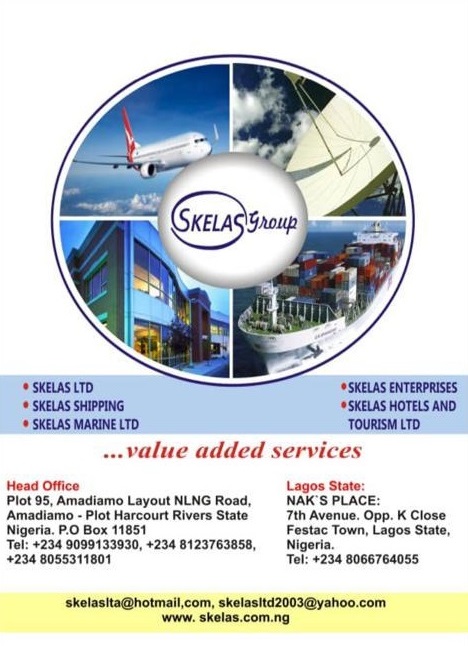 For inspection of imported items, NAFDAC charges N80, 000. 00, aside another N135, 000. 00, being the cost of goods analysis; plus N70,000 VAT charge.  The Director General of NAFDAC signs off the transaction, with a catchy phrase that is meant to be a lullaby for the uninitiated, 'NAFDAC – Customer Focused, Agency Minded.'
When our reporter contacted the public relations officer for reaction, he said the charges are fair and explained that importers are making so much profits and shouldn't be complaining about the paltry sum collected by NAFDAC to offset its revenue obligation to government and to its operations going.
He also disparaged the artificial, nonexistent clearing agent he assumed provided our reporter with official documents of the transaction, even as he affirmed that the account details are official and monies paid into the accounts not intended to be siphoned.
He said, "I and my colleague at the inspection directorate have spoken. The agent brought ten containers for inspection and each cost N80,000.00, N135, 000. 00 for laboratory analysis, so this is what amounted to the figure. There is no frivolous account, it is straight to NAFDAC account which is domiciled with CBN. You are aware all the MDAs have account with CBN, each has a code for making payment, so the account and payments made there is legitimate.
"If you look at what you sent to me, there is a code known as administrative charge, it is zero, if inspection discover there is a violation through disguise of what he is bringing, we can impose administrative charge, so the bill is going to go higher.
"My colleague also told me that this particular company stock in trade is always dragging issues with NAFDAC, so he is not surprised that he has gone to the press to complain. I don't want anybody to mislead the press, this payment is statutory, other companies pay it and its going into service.
"NAFDAC is literally self funded and we are also mandated to pay 25perceent of our earning to the federation coffers as revenue. That is why we do laboratory analysis; the only thing that government does for us is to pay our salary, every other thing…that is where we buy vehicles.
"It's through prudent management and every other thing to be able to chase all these counterfeit drugs regularly, if not Nigeria will be in trouble, because government doesn't have that money to be dishing out budget to NAFDAC to by buying vehicles, building capacity.
"So literally we generate revenue from our services, after paying government what is mandatory, the little that is left, that is where we manage our life. For a company who is there to make profit…other people are not complaining, we are also very cognizant of the charges we give because we don't want to ruin businesses.
So please just ignore all this charlatans out there to cause mischief, because when the chips are down, you that is a journalist, your health is involved, ours is involved. The guy just wants to…how much advert he has given you. We're cognizant of the charges we give, because we don't want to kill businesses, a full container of 40ft is N80, 000.00. Look at the quantity of products he brought, do you know how much he is going to make?" he asked.