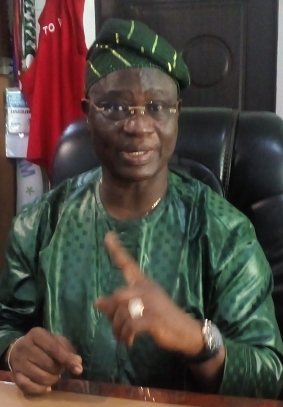 President General of the Maritime Workers Union of Nigeria (MWUN), Comrade Adewale Adeyanju has warned the Federal Government and international oil companies (IOCs) to brace up for a major disruption in upstream operations.
The maritime labour leader in this interview claimed that the Nigerian Seat Of Power no longer amount to anything before the IOCs, accusing the upstream operators of ignoring a memorandum of understanding (MoU0 jointly signed by the IOCs, NAPIMS, NPA, Union etc; but which the IOCs disregarded and dumped as a piece of tissue paper.
Adeyanju expressed dismay that union is been dragged out to act against what is not in its interest, even as he said what is delaying the industrial action is the meeting of the Nigerian Labour Congress (NLC) Central Working Committee to ratify the strike action; and vowed that labour is determined to make the country's laws count.
He also listed areas the federal government is said to be losing revenue owing to Abuja lukewarm attitude in returning onboard gangway men and tally clerks to the port. 
BY EGUONO ODJEGBA
With ports automation process said to be about 80%, this will logically shut out undocumented human traffic, what arrangements does MWUN have in place in relation to workers movement in and out of the port?
The union is always on top of this because we believe in the welfare of our members in all the ports. Even when you're going to automate the ports, you cannot rule out human elements that have to do with labour. And while doing that, you must consider the welfare and package attached to workers in your port. Port automation does not eliminate labour, which is human resource; and you know the peculiarity of Nigerians, the new system must recognize that. Two, we have different modes of operations in some of the seaports are you going to automate ENL that is into bulk cargo operation? They have frozen vessels that require a lot of human capital, even APMT that so much believes in automation and very safety conscious in all its global operations, they don't cut off the essential human elements. So we are saying that busing in, busing out should be part of the overall process, because workers need to be bused in and out of the port.
That brings us to the issue of identification as a means of shoring up security in the port system. About a year ago you indicated that NIMASA was making arrangement to provide workers with biometric identification card which will be rolled out before the end of 2020. We know that has not happened, have you backpedaled on the matter that perhaps, it is no longer necessary?
There is no way l can make such decision, you know the bureaucracies in government parastatals, the due process thing, from one government to another, from one DG NIMASA to another, from ED to another etc, etc; l think that wa the hindrances. But as l am talking to you now, NIMASA has started the process of issuing biometric IDs to dockworkers, they were here, and l believe in the level of sincerity they have so far exhibited in rolling out the biometric IDs. The process has commenced, the administrative side of it has been done, the physical aspect has commenced in about two to three terminals such as ABTL which l witnessed. We are waiting for them (NIMASA) to do what we call capturing and they have also started capturing the dockworkers in ABTL, ENL, so we want to thank NIMASA for pushing ahead on the  issue of biometric identification. And the beauty of it is that this biometric IDs carried the database of all dockworkers in any particular terminal…next of kin, information about  you and all that, unlike the previous one, they have done a better job under the leadership of Dr. Bashir Jamoh.
 Can you put a timeline to this business of biometric ID issuance, when it will be concluded?
It depends on how steady NIMASA is, we cannot force them, but we need to let them know how serious it is to issue it in a timely manner because of problems of insecurity everywhere. The state of insecurity requires that dockworkers should have proper identification, people enter the port daily under false claims, and people need to be properly identified in view of the influx of different people into the port. There are cases of truck drivers, motor boys, mechanics and others that don't even have any business been in the port, some call themselves dockworkers, and that is why the union is concerned about the issue of the biometric IDs for our workers, it is time to reduce unauthorized movements in and out of the port.
Can you also give us an update on the compliance level of IOCs in respect of the stevedoring activities at the jetties, platforms etc?
Well, let's say compliance is still average and still poor, and not encouraging because if l say one or two operators alone have begun compliance, it shows that over 70percent have not complied. They are not even willing to comply, they have exhibited high level impunity, despite that the Minister of transportation have given directive to obey the extant law that established stevedoring contractors in the port.  As l speak to you, majority of them have refused to comply, it is sad and shameful how they disregard our government because these people cannot treat their home countries with this level of lawlessness and impunity. It is unfortunate that foreigners are doing as they please in this country. That is the update, take note that we only suspended our strike action because a communiqué was issued, every party signed that in 21 days all the operators, IOCs, NAPIMS etc will comply. As things stand, union has resolved to renew its strike action which we suspended out of respect for the federal government intervention. We have gone past the phase of issuing ultimatum and there are no indications the IOCs are responding. We will cripple operations since the IOCs are taking the union for granted. We have shown enough consideration for the federal government through the Nigerian Ports Authority, which is the master stevedore, we have informed government that the IOCs have ignored us, because anytime we want to take action NPA will call us for meeting and start to plead. Union is this long suffering because as a responsible partner in governance, we don't believe in shutting down the economy, especially at a time like this where the nation and government is challenged in many fronts, economic meltdown, insecurity, inflation and what have you.
A dollar is now exchanging for almost six hundred naira, and if we had insisted on shutting down the economy as a result of the poor attitude of the IOCs, are we not compounding the nation's problems? As a responsible union, we want to avoid the issues of strike as much as we can, but the IOC is dragging us out, let the government know that now. It is not that we do not have what it takes to stop operations, but as a responsible union, we feel reluctant to pull out about 500,000 workers from the industry, you can imagine its effect on the economy. So I am appealing to the federal government to do the needful to avoid the shock of crippling IOCs operations. It is too bad if government is misunderstanding our magnanimity for weakness, they are dragging us out.
Union have been talking and shouting, I have said we are at the threshold of activating our ultimatum, action can happen anytime. We will be meeting the NLC Central Workers Committee to brief them on this issue. We are not weak, we are not, we must continue to show high sense of responsibility, but we also know when and how not to be insulted, we know what to do. We will continue to weigh options, we know what government people can say through their security reports, what they will be saying behind the union's back, but we will not be afraid to do what is right. We will continue to identify with all developments in the port industry, because we are part of it, we associate with good, bad and ugly; so if after shouting for so long and nobody is listening to us, if we shut down the port for two or five days, it will not be a mistake.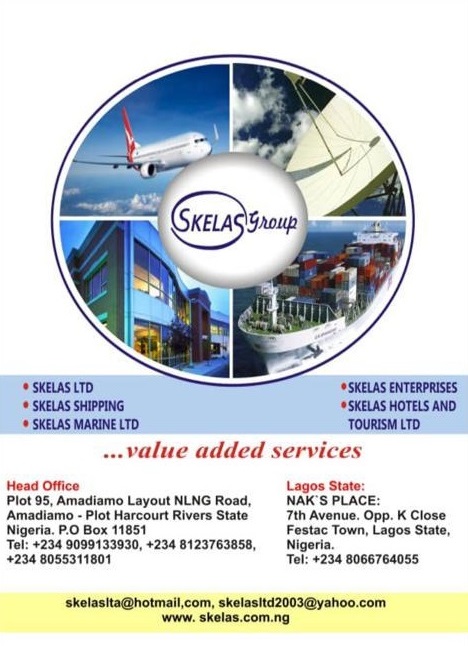 There also appears to be a misunderstanding in the area of the IOCs not recognizing union activities
It is not about recognition, the law is very clear, stevedoring belongs to maritime workers of Nigeria, the recognition is there, the issues is training, train the trainers. They already have 60 workers they have trained to accepted standard, so now that stevedores are coming in, the existing manpower need to be trained to that same level of competence like those the IOCs already trained.
Anything that has to do with loading and affiliated operation is our job, even oil related operations, riggers etc.  All we are saying is for them to train those that have come onboard, we are not asking them to sack those already trained, we are saying, let the training trickle down. We are following the process in this demand as an organized labour union; we have been interacting with all the interested parties. By the way, I will not be the last PG of this union, but we have laid down a template that others will find purposeful and will follow. Unionism is not always about violence, it is about dialogue about give and take, so it is not our intention to suggest to the IOCs to push away those they have trained in the past 10 to 15years, that is not the union's style. What we are saying is that we should all sit down to talk about the new stevedores engaged by the NPA to oversee the affairs of affected terminals on behalf of the government because you and I don't know what is happening in that place. Government is losing lots of revenue in oil related operations; nobody can say he knows their daily output. NNPC can only speculate, say so much is produced, they don't have the true record. There should be a third party to output monitoring, yes NNPC is always there, NPA which is the master stevedore should be there. Why is NPA not there? NPA should show presence in all terminal, platforms and jetties situate in all channels, upstream and downstream, all related water activities. All vessels calling or leaving our ports are carrying out stevedoring activities, and government must be involved through the NPA and through third party representation, which is stevedoring contractors.
Talking about insecurity brings me to the issue of gangway men, removed from the system during the 2006 port trivialization. Your union has been talking about the need to restore back this critical aspect, what is the development?
We are still on it, one of the draw back and it is unfortunate that every government comes up with its own style of governance. The former MD NPA Habib created this lacuna that brought this problem to port operations. He collapsed the onboard gangway and security men by way of terminating the appointment of stevedoring contractors; that was where we started having issues. He laid them off and without salary for fifteen months until Hajia Hadiza Usman came and helped to salvage the situation by paying the backlog of wages and benefits. The minister of transportation was not properly advised on the issue of onboard gangway men and tally clerks; they are important to operations. Sadly, some NPA leaders came up with the sentiment about these category of workers not been visible in privatized port system, this position is erroneous. We are shouting of insecurity, but nobody is doing the work of onboard gangway men to take record of what is coming in or going out of our ports.
The port statisticians, which record are they using to know whether the cargo declared in any of the terminals are well documented. We call it physical tally, who is doing that now? We had what was called ship's cargo surveyor (SCS), who is doing that now? They tally the weight and breadth of the vessel, length and depth weight, who is taking record of that one now, nobody. So the government is losing a lot of revenue for not allowing the tally clerk to take what we call physical tally. And the onboard gangway men, hardly you climb a vessel without having any job doing on the vessel and so, after 7 o'clock in the morning when the workers are assembled to climb the vessel to go and do their stevedoring activities, the gangway men you see them physically, sitting down there, identifying who or who does not have any business in the vessel. It's not like that anymore, they are now using armed policemen, navy, doing the job of gangway men, that is against the rules, against international best practices; our government are militarizing the port environment. Port operation is civil, it is wrong to militarize the shipping industry.
So what is the right thing to be done?
What we are saying is that government should bring back tally clerks and onboard gangway men, train them to the required standard as it is done in other maritime nations. Go to Ghana, they are there onboard vessels, you can't find military or police onboard vessels in Ghana, it is gangway men and tally clerks. Go to Cotonou port, its tally clerks and onboard security men you'll find them.
Apart from interacting with the NPA over this issue, has the union availed the presidency a position   paper on the matter?
We have done so many, even this morning we have done another one; we are working round the clock to see government resuscitate this missing tally clerk and onboard security men. We got input from everybody and wrote, so we have been writing. I believe that the minister of transportation who ordered the scrapping of tally clerks and gangway men was not properly briefed. Different management of NPA who were in most cases 'outsiders' before been appointed and who didn't understand the industry workings often misadvised the ministers who were also not industry people. It was only the administration of Hadiza Usman who understood and was able to rescue poor workers laid away, from starving to death. Somebody of them who put in 14, 15 years got paid N400, 000 severance package…Hadiza did that. What they intended paying them was N200, 00, Hadiza said no, that these people have served the country. So we want the world to know that we are not resting on the issue of restoring tally clerks and onboard gangway men system into ports operations.
It reduces insecurity onboard vessels, when the system was in place, did you hear of the cases of drugs onboard vessels? Nowadays, drugs on vessels are commonplace because the system now allows Tom, Dick and Harry to board vessels and do whatever they like.
So, are you saying those knowledgeable of what should be done are no longer in the system?
Yes, they are no longer there. You take in and take out your bag strapped on your shoulder; people would think you are carrying your laptop. A tally clerk however will ask to see inside of your back-bag, he has the training and psychology to insist on proper search, because that is his only job. The cocaine and heroin they are talking about, l have never seen it in my life and l don't pray to see it, a full back bag of drugs runs into millions of naira; we have a duty to raise awareness about security and the right way to go about it.  Professional gangway men will sniff out any kind of drug trafficking onboard vessels.
To Continue…