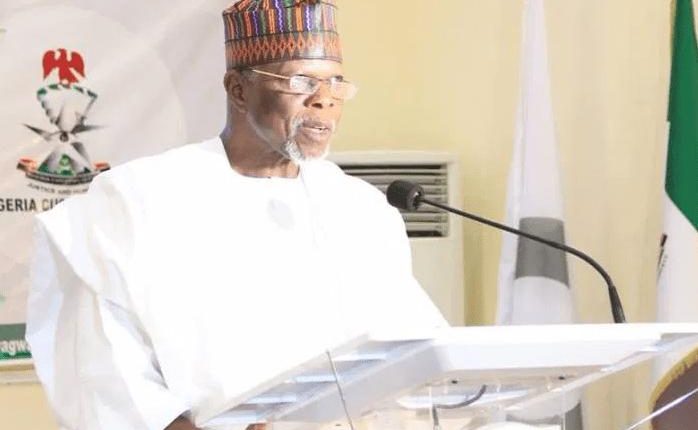 What To Do When Smugglers Get Violent On Water- Bambe
Chief Superintendent of Customs (Pastor) T. A. Bambe, retired recently from the Nigeria Customs Service after 35 years of meritorious service. The erudite Marine Engineer escaped death twice in the line of duty.
In this interview he paints the picture of the good old days when customs marine exhibited professionalism and made wave manning its boat yard at Ibafon Lagos, up till politically minded officers were believed to have brought the once proud customs marine on its feet through one sided implementation of the service controversial scheme of service, unnecessary discriminatory tendencies and corrupt executive rascality.
Bambe described report that the former Dikko led management contracted the cruising of the two new patrol ships to retired naval captains and engineers as inconsistent with professional conduct. He talks about what to do when smugglers get violent and recommended panacea to reinvent the customs marine operation. He spoke with Eguono Odjegba.  Enjoy it.  Excerpt:
Before you recently retired from the Nigeria Customs Service, you served at Western Marine Command as marine officer before you disappeared and the next l heard was that you have retired. Tell us about your career.   
I started as a marine officer and later, I was transferred to Katsina State as general duty officer, GDO. It was there I retired. Along the line, I had several trainings in scanning/image analysis, in revenue collection and others at the Custom College Ikeja. But I started as a marine engineer and would have preferred to remain a marine officer. I schooled and qualified in marine engineering, and this qualified me to work as ship engineer at sea. My first qualification was in Marine Engineering, Assistant Certificate. I also got the Masters Certificate which qualified me to go to sea as Chief Engineer. It was the Masters Certificate which made it possible for my rank to be upgraded to that of Assistant Superintendent of Customs, ASC.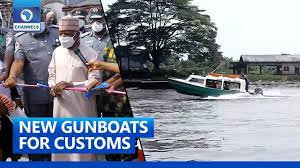 The service under Inde Dikko acquired two new ships. In your time, what are the processes leading to the purchase of such critical assets?
In those days boats are acquired on the advice of in-house marine officers, I mean marine Engineers and Captains. They identify optimal problems and recommend kinds of boats to buy. You don't just get up and pick a boat that catches your fancy, there are factors to consider. We recommended Agator boat for Yola/Maiduguri water because of the shallowness of the water there, the propeller is above the water. There are also boats that can keep officers at sea for four to five days. There are also covered flying boats. During our time, we use open roof boats for patrols in the creeks and other boat types for inland waterways like Calabar/Lagos harbours. Only sea going vessels which we call seafarers qualify to embark on patrol at the high sea.  The WMC used to be a complete customs boat yard when it was established.  The boats and seafarers were as critical as personnel manpower in the customs marine operation. Marine personnel pool was a priority, and so were boats for operations. At the initial stage, every command will go to Lagos to pick a boat every year. Then, Eastern/Western commands were not in existence. Marine officers' report to area commands where they are posted and work under the command of the customs area controller. The creation of WMC brought all territorial water nationwide under it. Before now, marine operation was under the Federal Operations Unit, Lagos.
Are you saying the WMC yard was a full professional marine base?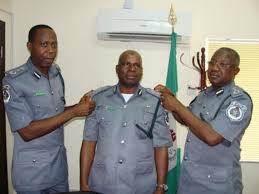 Yes, it was a professional boatyard company. The WMC warehouse used to be a workshop. Customs did not buy boat parts, we fabricate. There are welders, panel beaters, rewire, mechanics, plumbers, fitters, carpenters, battery chargers etc. We don't repair outside. Anytime you visit the WMC yard, personnel are always seen on their overall. You can easily identify who are patrol ships and boats operatives or crew men from admin officers, technicians, cafeteria personnel from civilian support staff.
This is a very interesting account which seems to portray the service marine unit as having seen better days. What happened?
Well, at some point, headquarters started to play funny by deploying professionals out of the marine unit. At the same period, non professionals began to arrive to take charge; and gradually things started changing, marine logistics started having problems as the new people stop buying equipments and boats. Gradually also, our pool of marine personnel began to deplete and management was not recruiting or training others. The WMC was a complete boat yard (company).  Technical officers used to be on their overall. Marine customs officers go abroad to inspect any boat to be bought. But the place is dead now.
Is it at the point the military government deployed its personnel to take over the leadership of the customs that these decay began?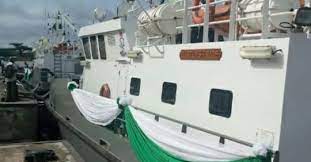 I can say the decay started even before the military took over administration of the customs. I really can't explain it but things just started going wrong and successive customs administrations from the time of Gen. Sam Ango just looked on. I was concerned that before one retires, others should be developed to take over so that things don't crumble. In the 2009 promotion exercise held at Harvey Road Yaba, I set the question paper for marine intakes based on marine operation. I remember that before this time, we cried about the shortage of marine personnel, and out of about 200 that was recruited, about 100 was posted to the WMC. That recruitment exercise cut across the nation. As a senior marine officer, for whatever reason…I just found myself passionate about the customs marine, I was bothered when I discovered that most of our personnel were not professional marine people. At some point, I suggested to our then CAC, Comptroller Abubakar S.S now late, the need to train some of the GDO that populated the WMC and he was very happy. I felt I and other marine officers can train them. He went to Abuja and upon his returned said Abuja was impressed (about the proposed training) and requested I submit course outline and the cost, and select those I have in mind to do the training with me. Training is essential – it is what makes you an officer, and in customs marine, the acquisition of training is what makes you a deck officer or marine engineer. He (Abubakar) even said I train them on both – marine engineering, navigation, with emphasis on practical and workshop technology. The other courses were to include electrical engineering, and safety/fire fighting knowledge such as oil fire, environmental fire etc.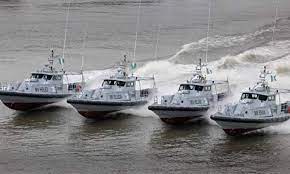 How did the training go?
It didn't hold. I understand Abuja was always giving excuses up till the time Comptroller Abubakar died. As soon as he died, the idea died also.
Hmmm, how did you feel?
I was not permitted to feel anything. You know the Customs is a Para military organization, officially…strictly speaking, it was not my place to make that kind of suggestion, it was the big men business. But it is painful how some individual big men just kill career morale. Not long ago after I retired, a promotion exercise took place in Abuja. A senior marine officer participated, but guess what, management set questions for him based on GDO activities. He complained but the big man who presided dismissed his complaints. It is like setting questions in mathematics for a literature student in college. Much still need to be corrected.
Looking back as a retiree, do you feel any personal regrets?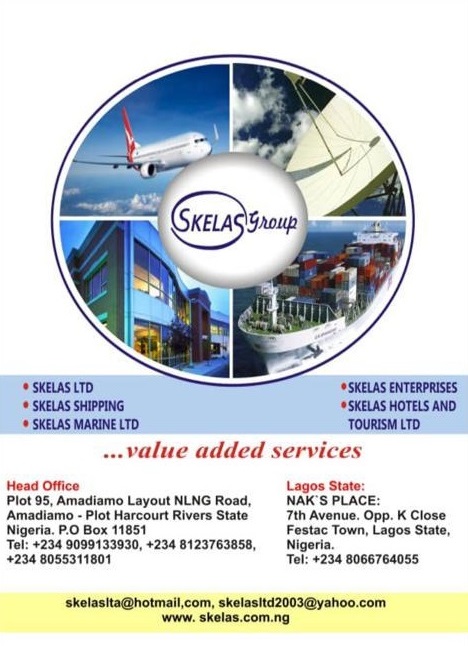 I don't know what to think. I only know that I was full of passion during my service days. As a marine officer, I knew that some day, I will have to leave and I desired to hand over to others to continue after me-that is my policy. But in the scheme of things, I was only a small nobody, and the idea just died.  Customs marine is a professional occupation. The training is highly technical which combine classroom teaching with practical sea time training. Because of this, it also involves a lot of on-the-job training other than your competency entry qualification. So, even if you are educated oversea in the best nautical college, you must undergo further training in-house. I benefitted from such trainings and it was based on all of these that I confided in my CAC the need to expose our men to the rudiments of marine operation and possibly advance knowledge; and some were not even near the basic qualification. We alone can train them on how to mount an ambush, arrest and bring boat to shore, and what to do with your boats when smugglers are violent. If the proposal has worked, the training would have lasted six month, and officers who passed the written tests would have gained tremendously, and the service would have been the ultimate beneficiary.
What must officers do when smugglers get violent at sea?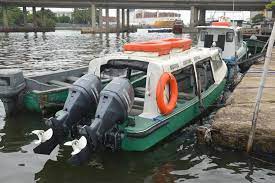 I am retired Mr. Odjegba, (laughs), abi you want me to give out free critical lessons? If you engage me as consultant I will talk about that and more. But let us face it; it is a very serious matter. Officers/smugglers confrontation is not the best of memory, if officers fail to approach it professionally, it turns bloody and fatal. They need to be trained, they don't need gut action to pull through, there are laid down rules of engagement. Officers have no right to endanger themselves, nor do they have any right to subject smugglers to unwarranted harm or death. The application of the rules of engagement takes care of all other things.
Who is a marine officer?
A marine officer is a certificated graduate in nautical/marine engineering who enlisted in the Nigeria Customs Service or other relevant marine related professional occupation. A marine officer must begin in a technical college or its equivalent. To be a marine engineer or navigator, he must spend four years in formal training, inclusive of practicals, be it sea time, mechanical, tactical and combat training. Nowadays, certificate of competency must test you on so many knowledge based courses. Under the Nigerian law, candidates who pass such trade tests set by the federal ministry of transport, FMOT, is deemed qualified to be engaged as a mariner.  The training is in different modules and categories. The basic qualification is the certificate of competency, COC; the higher your certificate the broader your scope of expertise and responsibilities. If there is water accident, the first thing the marine police ask is "where is your COC? A third class marine engineer cannot sail at sea.  It is illegal. Navigational rules and laws – must be known – these are the things that make a marine officer. He has to know areas that are shallow in the water, able to identify buoy, know the various uses of safety equipments to survive in times of emergency, etc.
Given the technical background to marine operation in the customs, how would you describe marine personnel posting/promotion during your time?
Promotion is better now than my time. Promotion was scarce under Abubakar Musa as Director of Customs. It took me 10years to get promoted from one rank to the next in those days. No interview were attached, they just handpick unlike now. Nowadays when you are due, you attend a promotion exercise; the only thing you are not sure of is the outcome. I attended promotion for Assistant Controller rank twice but was not given. I did one as marine officer and the other as GDO. In 2010 quite a number of officers got while I didn't get. Seniority and academic wise, I was qualified but I wasn't given.
That's pathetic, what happened, why were you denied?
It is a long and annoying story. I told you some things went wrong in the system, favouritism and nepotism became serious issues and these affected the pattern and outcome of promotion and posting exercises.
In order words, mediocrity had upper hand over and beyond qualification, efficiency and competency?
Yes, something like that. A lot of officers became disorientated. It is annoying.   
I agree with you sir. What about wage issues?
Grading of salary is dependent on rank. One thing I noticed is that the introduction of scheme of service in the customs discriminated against marine personnel and other professional officers like accountant, medics and legal personnel. Their career growth was pegged at certain level beyond which they cannot aspire. This is different from the general pegging in the service. Scheme of service says anyone who is not a degree holder will end on GL13. When I got 3rd Class in marine sea going, I wrote to management for upgrading. I got ASC because my qualification was equated with a degree. However management turned down marine certificate as approved by FMOT. A chief engineer qualification is looked down upon by management whereas a graduate officer in History, English or Religious Knowledge career rise is limitless. Marine customs has no voice. The highest rank the customs marine has produced is a comptroller. During the 2009 recruitment exercise, marine officers were rated assistant inspector cadre, AIC, not even inspector. Yet some marine candidates are certificated engineers. No one in the customs marine has risen to management level to offer useful advice on how to end the discrimination.
Memorable moments
I cannot forget a day we were on patrol at Bakassi and smugglers ran our boat over around 3am along the Okomitie channel. Okomitie is a riverine community now in Cameroun since Nigeria ceded Bakassi to Cameroun. Four of us were on board. Two of us dived into the water and two jumped into the smugglers boat and were sailed away. Unfortunately, just about that time, some of the villagers attempted to attack us, some were holding cutlasses. One of the men was hitting our boat violently, and at a point I thought we were going to get drown, I picked up a riffle and threatened to shot. It was then he relaxed and I told them we are customs officers. Just as we were planning to go look for our missing officers, they returned. They were rescued by civilian Cameroonians. The second was when my officer gun discharged accidentally and brushed past my scrotum. There was no serious wound. I escaped death twice.
Life in retirement
I retired into full time pastoral duty. Even during my service years, I was already active. The fellowship in WMC I started it. Comptroller Oremade gave us a place. I believe the fellowship there is still active.
The two new patrol ships recently acquired by the customs are lying idle at the Lagos harbour, because there are no qualified personnel to crew them. The talk is that Dikko is looking for retired naval marine engineers and captains to engage on contract basis. How do you view this development?
If the rumour is true, it is a shame. It should never be heard. It is like taking the customs back to the era of the Professionals who attempted to take over revenue duty from customs.  In the military, retired officers are recalled during emergency, why would Dikko neglect retired customs marine captains and engineers in preference for those from navy? It is very sad if it is true, it is unprofessional to ignore the organization you represent and go to another to scout for sailors.
THIS STORY WAS FIRST PUBLISHED IN OUR PRINT EDITION IN SEPTEMBER 2015