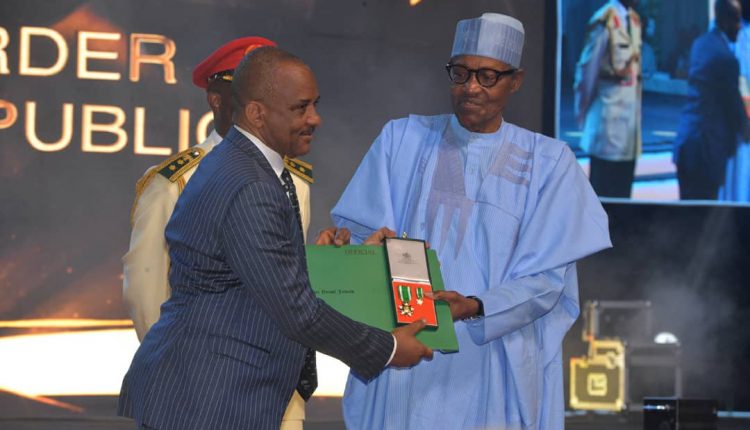 Why Jamoh Dedicated His OFR Award To Industry Stakeholders
BY EGUONO ODJEGBA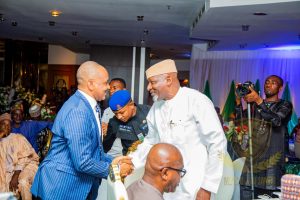 It is no longer news that the Director General of the Nigerian Maritime Administration and Safety Agency (NIMASA), Dr Bashir Jamoh OFR, received his medal as Officer of the Federal Republic (OFR) last week.
It is also no longer news that the medallion was bestowed on him by no other person but the President of the Federal Republic of Nigeria, President Muhammadu Buhari. The news however is that the amiable but unpredictable maritime technocrat at a reception in his honor, dedicated his national merit award to all maritime industry stakeholders who according to him have worked tirelessly to ensure that the industry is up and doing.
The unassuming DG NIMASA said, "I want to dedicate this award to the industry stakeholders, with whom we have been working tirelessly to ensure that we try to improve on the wellbeing of the industry."
An uncommon public servant leader, Jamoh while taking all the adulation of the moment, nonetheless was concerned about an integral aspect of the maritime domain, the inland waterways transportation system which has been blighted by recurring operational accidents, leading to fatalities, sometimes of whole families.
Despite that the inland waterways was under a different authority, his agency's leading and overriding regulatory responsibilities weighed heavily on his heart as he noted that all hands must be on deck to improve on piracy fight and on  the nation's waterways transportation overall regulation and safety protocols.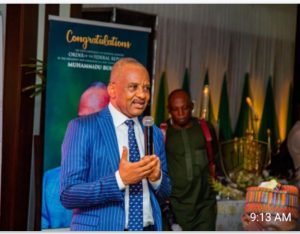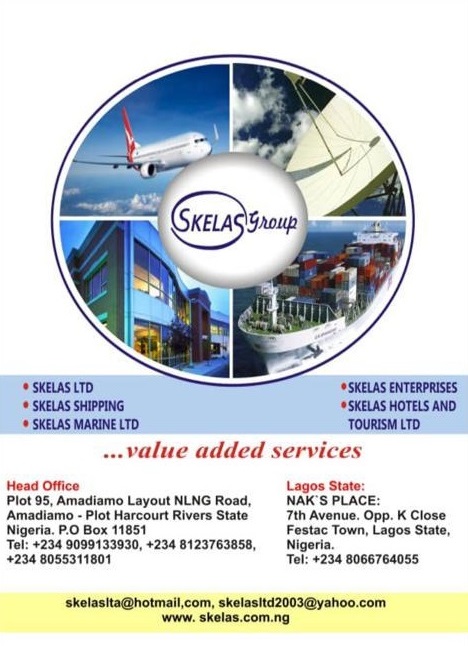 "I also dedicate this award to the joint industry, the international community and to say that we'll continue to work hard, tirelessly to ensure that our own maritime waterways is safe and secure", he said.
Jamoh thanked the Minister of Transportation, Muazu Jaji Sambo who surprised him with his physical presence at the event, even as he thanked the governing board of NIMASA, the executive management and staff of the Agency, for their commitment to delivering the dividends of the maritime sector to Nigeria, while pledging to work even harder.
"I will like to thank My Honorable Minister of Transportation in particular and all others who joined to celebrate with me and my family today. I want to assure you that the journey has just begun. Whatever I'm doing that made individuals and the country to recognise me, I will have to redouble my efforts."
Congratulating the DG, Muazu Jaji Sambo said Jamoh was deserving of the award and more, citing his dedication to improving the maritime industry and blue economy through his work at NIMASA, especially the Deep Blue project and other efforts to protect the country's maritime environment.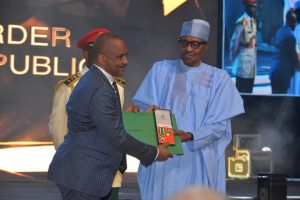 Chairman of the reception and former DG, NIMASA, Dr. Ade Dosunmu also commended Jamoh's hard work and tenacity, stating that he was well deserving of the award.
Senate Minority whip, Sen. Danjuma Lar, who was also at the event congratulated Jamoh, saying he has made the state and people of Kaduna proud.