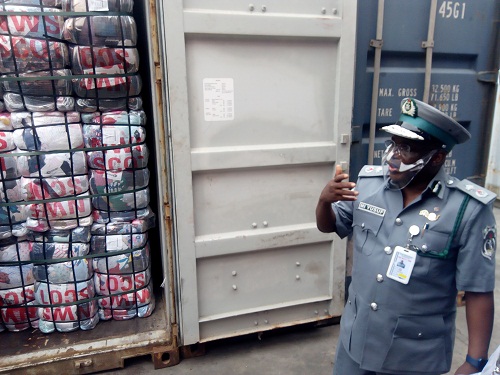 Yusuf speaks on N223m seizure in 3 weeks
As Customs launch manhunt for importer of Tramadol
The Nigeria Customs Service said it has commenced an aggressive manhunt for the importers of two offensive containers, one of which was laden with a total of 554 cartons of Tramadol concealed with ceramic tiles.
Customs Area Controller (CAC) of the Apapa Command, Comptroller Malanta Yusuf who disclosed above yesterday at a press conference, said the seizure followed routine intelligence gathering and meticulous container profiling which identified and isolated the offending container with registration No. SEGU 1793504 for one hundred percent physical examination based on his directive.
The CAC said the customs intelligence network got prior hint of two containers of questionable import originating from India and kept tab on its movements passing through Togo until it arrived the Lagos Apapa Port.
He said other seizures made within the three weeks he assumed control of the command include nine containers which contents were falsely declared as other items. While a 40ft container laden with sacks of mosquito coil was declared as Ground paper and packaging paper bag, a container of unregistered pharmaceutical product with 989 cartons of mixagrip tabs was wrongfully declared as winches and gaskets. The seizure includes seven containers loaded with used clothing and shoes.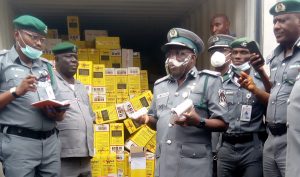 He said, "What we do is to engage in profiling following due intelligence. Our Enforcement and Customs Intelligence operatives moved in the moment the offloading of the ship commenced, and through profiling, we identified the offending containers. I told the terminal operator to isolate it and it was immediately condoned off", Yusuf said.
"We thereafter invited sister agencies to the 100% physical examination, where every agency participated and we discovered the container has 554 cartons of Tramadol but they used floor tiles to conceal it.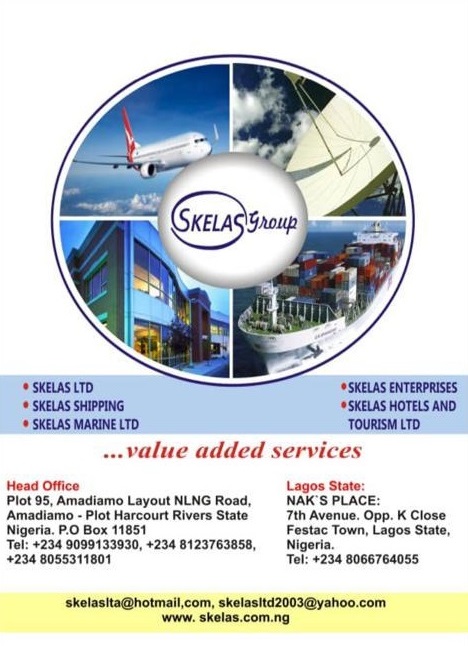 "I can tell you that the Tramadol is the primary import, they merely used the tiles to conceal it. But we will always be a step ahead of them.  Soon after the discovery, we commenced further investigations to unravel the importer and we have launched a manhunt. We are determined to unveil his true identity and then we will prosecute."
Briefing news men in his office, Yusuf said, "Barely three weeks after I resumed duty here in Apapa, I came in with strong determination, zeal and commitment to ensure that the confidence and trust bestowed on me by the CGC is upheld and not abused. In line with that, the command's anti-smuggling architecture has been redesigned to suppress smuggling to the barest minimum.
"Acting on Manifest Management system, we were able to track and intercept a container with No. 1793504 manifested as ceramic tiles. Upon 100 per cent physical examination to ascertain its true contents, it was found to contain 554 cartons of Tramadol capsules (120mg) concealed with 1000 cartons of ceramic tiles. Furthermore, with the support of my Management team we were able to make the following intervention:
"One 40ft container loaded with sacks of mosquito coil products but declared as Ground paper and packaging paper bag.
"One container of an unregistered pharmaceutical product (989 cartons of Mixagrip tabs) wrongfully declared as Winches and gaskets. Seven containers loaded with bales of used clothing and shoes.The duty Paid Value of the aforementioned seizures stood at N223,225,900.
"At this point, it is noteworthy to state that the consignments are out rightly seized for breaching the provisions of sections 46, 47, and 161 of CEMA CAP C45 LFN 2004 and provision of schedule 4 (17) of the Common External Tariff.
Yusuf added that the command has launched a preliminary investigation with a view to identifying the consignees for arrest and possible prosecution in connection with this criminal and unlawful importation.