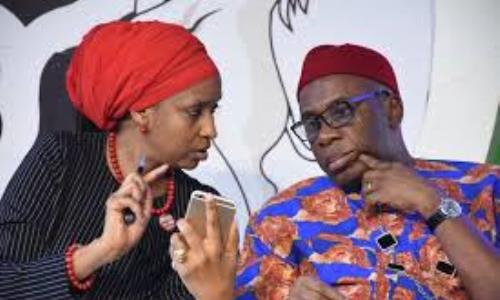 When the Managing Director of the Nigerian Ports Authority, Ms. Hadiza Bala-Usman announced the introduction of the Electronic Call-Up System, ETO, designed to free the Lagos Ports access roads of its perennial traffic gridlock in 2019, it was greeted with a resounding applause.
While some analysts and observers said the scheme is consistent with her innovative and activist leadership disposition, others said she holds the Magic Wang to ending the dirty game of multifaceted interest groups, reportedly including government officials and contractors at various fronts.
However, the blueprint started to wobble and fumble no sooner its implementation began, owing to what observers described as multiple barriers, and as a direct outcome of Bala-Usman 'putting the wrong foot out, first', at the conception stage, intermediate arrangement through to conclusion of the project plans.
Those familiar with the industry knows that the wobbling has continued unabated, through intermediate years of apparent inaction, up until the current restart of the system, which appears unsupported by the right institutional framework. More than wobbling, ETO suffered a number of false starts, until gaining some semblance of traction with the ongoing effort; despite contingencies assailing it.
Will the current effort provide the long for solution? Will it suffer eventual collapse owing to poor technical and administrative oversight, and process integrity defaults? Only time will tell.
Whichever way the pendulum swings, tongues are already wagging that the repeat failure are not unconnected with NPA's helmsman unwillingness to explore expert opinion or kowtow to superior advise, as she reportedly is determined to work within the scope of the technical horizon of her kitchen cabinet, which unfortunately, is believed to lack the fundamental and cognate capacity, be it technical, procedural and management know-how.
The phenomenal 'Bring Back Our Girls' crusader who was catapulted through unquestionable presidential  action from the streets, away from doing her activist jigs into one of the country's most critical economic corporation appears overwhelmed by the sheer depth of industry drill required to run the port authority.
Perhaps what Aso Rock failed to reckon with is that Hadiza, like a number of appointees before her, is a trainee CEO and politician, who blessed with a history of popular street protests, have her idiosyncrasies as a shrewd player, a cheerleader, a result getter if you like, and a business woman with an eye for a fixed outcome.
However competent she may have proven in some of the routine pastimes she has been involved in, the complexities of NPA's technical outlay wasn't such to bulge in other to accommodate an unfamiliar administrator, a fact that possibly account for the some of the gaping defaults clearly challenging the authority's present e-call up system implementation.
Technical projects cannot be willed into place by prayers or sentiments. It takes meticulous application of every technical skills required to drive into place the essential auto kinetic propulsion.  The technical know, whether at the field of operation or at management level cannot be excused if the project must meet with the required acceptable standard. Thus, with ETO, her expectations cloth in national facade was in no unmistaken term on the front wheel, whereas its workability unfortunately occupied secondary consideration. These has logically ignited the wrong keys, set off the wrong impulses, wrong propulsions, and ultimately wrong output, as the envisaged e-call-up system throttles in the reverse, producing an unexpected amount of faulty technical smoke and process malfunction in the past two years.
Lest this article ends up a mere academic argument, or even a hater's script as some will readily declare, let us examine the facts and the realities of the project, one after the other, to assist in making informed conclusion.
Conceptual Ethos
Every idea such as ETO begins with a name or identity, which helps its initiator achieve a focus. For the purposes of clarity, let us make effort to understand ETO and indeed its ethos, moving from one stage to the other, from down, and steadily upwards. This will help us to understand where the confusion is coming from, since in reality, we are dealing with a gamut of operational confusion, which started at the basis, at the conception level, swinging up the entire fulcrum.
When the NPA boss announced the Electronic Call Up System, she presented ETO as its code name. Without an attempt to return us to elementary English Sentence Structure class, we all know that literarily, ETO as the acronym sounds and produce a different tone and meaning, from the proper dialectic, Electronic Call Up System.
In Fluid Mathematics, every mass accessible to scale of measurement matters as much as every syllable in Basic Communication. Since every part matters in the whole, one can only imagine how NPA came by its system discordant initials.
Perhaps, part of the authority's boss team are football lovers, who thinks much about the African round leather game living legend, Samuel Eto, and decided it was best to dub the call up system acronym  after him.
Since every part fits into the whole, it can be imagined that the whole confusion was created at the foundation level, where the real idea was negotiated for some strange fanciful equivalent. But indeed, above effort is to prove that when acts are not backed by the right words, chances are that the wrong results are produced. Who coined the acronym ETO? At a glance, a dispassionate viewer will be tempted to think that the Electronic Call Up System, ETO, is different and wide apart from Electronic Truck Call Up System, ETCUS.
But we like to fantasize, to discard what we have in preference for what we do not have or even need; just to look acceptable.  Is NPA under Bala-Usman engaged in fantasy ride? Maybe, and maybe not, only time will tell.
The Long Walk to February 27, 2021
The electronic truck call-up system has manifested in varying dimensions through different agencies, including the Nigerian Shippers' Council. The current drive by NPA was conceived in 2019, following which Bala-Usman recovered the Liyipond Terminals believed to have been sold to APM Terminals under controversial circumstances, during the port reforms exercise of 2006.
It will be recalled that the recovery and conversion of Lilypond facility also resulted the collapse of the Nigeria Customs Service, Lilypond Command, and the consequent disruption of the businesses of many Nigerians.
Thereafter, NPA made a number of poor administrative attempts to will into existence additional truck parks in the metropolis, as though they were achievable by mere wishes. Of course, the authority's uncoordinated efforts pailed into nothingness, which further opened up the port roads traffic gridlock to more interest groups, who quickly cashed in and turned the situation into rent seeking venture.
Whereas it was rumoured that Bala-Usman used her unfettered access to President Muhammadu Buhari to negotiate verbal presidential consent to drive the e-call up system, it is not clear if the authority submitted any well researched, documented feasibility study of the project to the Federal Ministry of Transportation, FMOT, onwards to the Federal Executive Council, FEC. And by the way, the so-called Presidential Committee, which before the appointment of Bala-Usman created series of Presidential Task Force on Apapa Ports Road and which metamorphosed into the Presidential Task Team on Decongestion of Lagos Ports Access Roads headed by Comrade Kayode Opeifa, can at best be regarded as one of the masquerade groups that sauntered into the theatre of the world' worst traffic conundrum.
That the Opeifa led Presidential Task Force on Apapa Ports Road did some dance steps lasting about two years, before leaving the stage, is no longer news.  What has become news at this material time is that stakeholders, including NPA came up with a damning verdict, that the Opeifa group was no more than court jesters, but who nonetheless were believed to have done very well for themselves, with their skin glowing and their waistline broader, before been asked to quit.
It must be mentioned that the Presidential Committee on the Lagos Ports Roads was headed by the Nigerian Vice President, Prof. Femi Osinbajo.  In all, he flew into Apapa on four occasions, thrice since the appointment of   Bala-Usman.  Therefore, neither the failure of ETO nor the related presidential task forces on the decongestion of the Apapa traffic gridlock is entirely that of Bala-Usman's doing. This clarification does not in any way exonerate the NPA boss, n or obviate the fact that NPA, being the agency responsible for ports activities, is wholly guilty of the continued traffic menace at the Apapa port district.
If a critical roadmap like ETO was pursued not on the basis of institutional framework and tested procedures but on the basis of connection and vide personal idiosyncrasies, one can already clearly anticipate what the end would be like. As the saying goes, the man that fails to plan plans to fail.
System Framework Failure
While there are allegations that NPA failed to carry critical stakeholders like shipping companies, seaport terminals, truck owners, importers and clearing agents along, this failure is believed to have created camps of dissidents, some with sufficient political connection, like shipping companies, who chose when and how to listen to NPA, because the port authority are believed to have greatly compromised   and therefore, lost its moral authority to insist on what is right.
There are talk about shipping companies and their sister terminal operators  picking up the medical bills of NPA senior officials, in addition to providing  fund for  their shopping and hotel lodging overseas. How can such official do what is right? Like other matters in the authority, This is the reality with ETO, as the port authority has become afraid to obligate shipping companies and terminal operators to provide holding bays and truck parking lots in-terminal.
As mentioned earlier, there is no evidence that NPA succeeded in the past four years to midwife the birth of a single truck parking in Lagos. Every talk about truck parking facilities is at best, discarded at some ridiculous non completion stage.
The authority's moral power to insist on what is desirable appeared to have been impaired, having allegedly been traded for God knows what. In the aftermath, it's always been a resort to blackmail. A case in point is when NPA decided to establish a parallel traffic management group under the auspices of ports Traffic Task Team, TTT, in clear dissatisfaction with the Opeifa led Presidential Task Force on Decongestion of Lagos Ports Access Roads.
It should be noted that Bala-Usman has her staff in the task force. The issue of the lack of moral and political will to wield the big stick cannot be overlooked in the implementation of ETO. So, if this power to identify faults are lacking, which also retroactively whittles down its power to insist that identified faults be fixed, such clearly reveals the nullity of the outcome of the present exercise to implement ETO.
Essentially, lack of dialogue and apparent disdain for indigenous stakeholders by the current management of NPA has produced its own pocket of distrust. This distrust is already wiping up sentiments, something that should have been addressed amicably and timely, while giving affected stakeholders' ample time to seek alternatives.
Just last weekend, the Road Transport Employers Association of Nigeria, RTEAN, Kirikiri Lighter Terminal branch dragged NPA to court over plans to forcefully evict its members from a park it has operated for many years, around Sunrise Bus Stop, Mile 2 Lagos.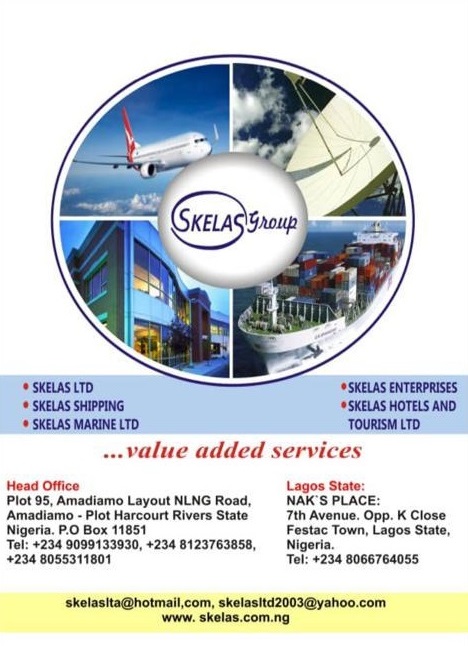 NPA is believed to have leased the land on which the park is located to Messrs Tenzik Energy Limited.
Insider sources informed Pinnacle Time that Messrs Tenzik Energy Limited plan to convert the space into truck parking, to complement ETO, believed to be greatly insufficient to cater for the number of trucks operating at the Lagos ports.
Truck Parks Availability/Costs
Although unconfirmed report says NPA have so far prepared eight parks for the takeoff of ETO, those whose business it is to know say eight parks are inadequate to cater for the number of trucks coming into the three ports, daily.  Independent sources informed that the parks which are located at Ojota, Obanikoro, Oregun, Olowotedo Ibafo, Amuwo-Odofin, Orile-Iganmu and Okorisan Lekki Epe.  Whereas together, the parks are believed to have a cumulative capacity for 3,000 trucks, nonetheless NPA says the facilities are expected to cater for 7000 trucks.
Last year, the Nigeria Shippers' council estimated that about 4000 trucks enter into the ports, daily. It is strange that the Tin Can Island Truck Park that has been under construction by the federal government for over seven years is yet to be completed. The park which was handed over to MOB Integrated Services Limited early last years is believed to have a capacity for 380 to 400 trucks.
Its Chief Operating Officer, Mr. Tokunbo Ezekwe revealed that it will deploy hi-tech that utilizes bar-coding in the management of trucks call up into the ports, in conjunction with NPA. The COO said while NPA and terminal operators have the responsibility of managing the movement of trucks to and fro the ports,  the park consultants duty is simply to key into whatever system the authority has on ground, and work in line with the authority's directive.
"We are to manage the truck park, the responsibility of trucks going in and out of the ports is that of the Nigerian Ports Authority and Terminal operators. So what we can do is to key into whatever system they have and we will work with them", he said, adding:
"We all know the capacities of these terminals. For example the Tin-Can Island Container Terminal, TICT, has enough space for at least a 100 trucks. So at any given time, all they need to do is communicate to us saying they need another 100 trucks once they are done with the ones inside.
"That would create a free flow of trucks' movement. The problem of Apapa port is human interface. I give a simple example, a truck coming into Apapa, has over six check points where papers will be checked. Four out of the six can tell you that you are in the call up you can go ahead. The fifth guy can decide and say you are not in the call up, so we must have something that protects both the driver and NPA",
This is where the bar-coding device comes in. He believes that the use of a barcode system will eliminate the issue of human interface.  "Absolutely, the terminals and the truck parks should work with the NPA. It is a simple thing. If you have a barcode, a man stays there with a barcode gadget, he will check the barcode given to the truck driver.
"So something must show that look I am actually on this call up (so that) drivers are (not) left to (the) whims and caprices of the authorities."
Disruptive Interests
Stakeholders think that a major challenge to the smooth flow of the call-up system may by official interference from the authorities, principally driven by corruption. The challenge is that of process abuse, where preference is given to VIP trucks and empty containers to infiltrate orderly flow of traffic. Concerned stakeholders say this has been one of the negative features in the past that cannot be wished away as it has developed into a culture.
Above violation is allegedly committed by officials of NPA, after been allegedly bribed handsomely by owners of the trucks and containers. Given these hitches in the past and with no evidence of sanction, port users' apprehension that the culture of abuse will subsist under the current regime can be imagined.
Above worry stem from preferential access given to multinational trucks and containers such as Dangote, Floor Mills, BUA, Honeywell, CMG, China Shipping etc.  Again, MOB operational base officer offers some insight on how best to tackle the challenge, in an interview he granted to a national daily, recently.
When asked how to solve the issues of priority trucks, he said, "This is my suggestion, I am not a government person in charge of whatever. You have identified truck parks, all you will need to do is to call trucks from the truck parks. This is what they are doing at the moment but there is an issue of sentiments. There are people or operators called priority.
"Why should there be priority? They should define who is a priority. I give a good example, there is a company probably not even owned by Nigerians, they call them priority but they are going to do the same your regular truck owner is going to do in the ports. Why they are priority, we do not know up till this moment. The issue of priority needs to be defined.
NPA Responsible for Success or Failure of ETO
Although the NPA boss has maintained that ETO will eliminate human interface and extortion by security officials, truck drivers and owners described her posturing as political. Consensus of opinion indicate that the success or otherwise of the e-call-up system is dependent wholly on NPA, on the ground that 80 percent of the challenges are reportedly caused by its officials. A chieftain of the Association of Nigeria Licensed Customs Agent, who does not want his name mentioned, said every truck owner part with N50, 000 at the port gates before they are allowed to enter.
Above position was  reinforced by MOB as given below, in the consultant's effort to explain the trust of its management technology to drive ETO.
"When you press your gadget and it is red, you know you are not supposed to come into the ports, you can't pass. Like I said it is human beings that will also check these barcodes.
"What is the salary of the security official of the Nigerian Ports Authority or whoever that is there? These people are bringing N50, 000; they will look the other way and allow them to pass. There are lots of factors leading to the road block."
It is strange that while this government has alternative options to ease the deplorable reality of the Lagos ports traffic gridlock, political office holders and officials  refused to explore all available options, and for unknown reasons is fixated with ETO. Stemming of containers by barge has proven very helpful in decongesting the traffic challenge. However, the federal government has thrown all sorts of barriers on this second option, raising fears that government appears to be a major beneficiary in the ports roads crisis.
The lack of urgency to complete the e-call up system conceived more than six years ago also speaks volume about government complicity. While some of the authority's established trucks that were under construction for more than eight years were handed over to private consultants early last year, none was put to use until last week when the current implementation started.
The story of Lagos ports traffic and the attendant huge financial losses is like a tale of the absurd. For instance, while it took NPA about eight years to construct the Tin Can Island Port Truck Park, upon its completion more than three years ago, government refused to deploy it for use, while guarding and securing it with the nation's scarce resources, even as port users pay through their nose to ply their various businesses.
The facilities' consultants are expected to pay government fifty percent of its total earnings. While the prospects appear very bright, our culture of political infamy may constitute the single biggest challenge to the implementation of ETO.
Start off Hiccups/Apprehension
Although there were pockets of resistance here and there on day one of the implementation, the combined force of the Lagos State Traffic Management Agency, NPA Security, Port Police and others have been able to secure a semblance of compliance, while also enforcing removal of trucks parked indiscriminately along the ports access roads and environs.
While NPA show off areas of the port roads and environs that have been successfully cleared of trucks by sheer official force and not via compliance, the trucks merely manouvre and ended up in other feeder roads, with direct impact on the ports road traffic gridlock; in a sort of rat race reality.
Major areas of 'success' so far are removal of trucks parked on bridges at Orile-ljora Causeway, Tin Can-Liverpool and Tin Can-Coconut bridges.  While government is optimistic that the new process will enthrone sanity and reduce costs, operators and port users were minded to express cautious optimism.
Abdullahi Muhammed, a container truck driver expressed doubt that the proceeds from the call-up system may be embezzled by office holders and politicians, leading to the collapse of the system, like an administration was forced to scrap the Nigerian highway weigh-bridges more than a decade ago,  which it believed were overburdened by corruption.
Influential industry newspaper, Ships &Ports who reported Muhammed's thoughts quoted him as saying, "I know the authority is trying to find a way to ease gridlock because it is causing a lot of havoc on the road but I think the fixing of the road should be the focus of government and not wasting money on building an app which will eventually be mismanaged by some cabals of people who will siphon the revenue gotten from it."
Efforts to get NPA assessment of the implementation so far, failed as telephone calls made to acting Assistant General Manager, Corporate and Strategic Communications, Ibrahim Nasiru, was not answered. He did not also respond to text message sent to him on the matter as at the time of going to press.