Rumble As Olu of Warri Installs New Ologbotsere
Ayiri Emani Says Action Is Null And Void
BY GBOGBOWA GBOWA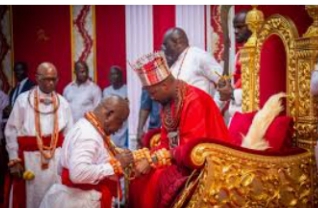 There are indications that all may not be well in the Ode Itshekiri Kingdom of Warri following a reported royal rumble between the Olu of Warri, HRM. Ogiame Atuwatse III and his Council of Chiefs, in which the revered monarch was believed to have earlier yesterday, installed a new Ologbotsese, Chief Oma Eyewuoma.
The former Aboludero of Warri Kingdom installation which ceremony reportedly took place at the Olu's Palace was said to have ignited a huge rancor as the former Ologbotsere, Chief Emani Ayiri was believed to have stormed out of the place, saying he remains the Ologbotsere.  
The royal rumbling deepened when the Olu reportedly conferred the new Ologbotsere with the traditional title of "Eyeku of Warri Kingdom" ; hitherto bestowed on the late Chief Akonu Emami, Chief Ayiri  Emami's father.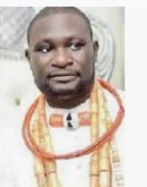 Although information remain scanty as at the time of going to press about what led to the sudden development, the Olu was however quoted as saying the circumstances were spiritual and one that cannot be ignored or circumvented, nor even challenge the authority of the Ogiame in view of an undisclosed dispute that may have failed all attempts to resolve.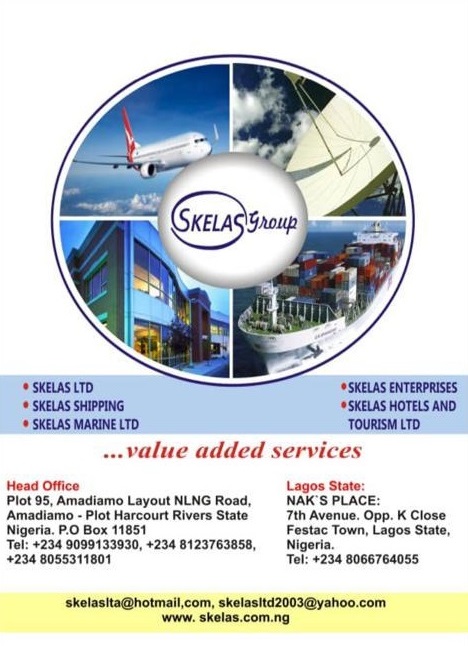 HRH reportedly said, "As far as Warri kingdom is concerned, I will have mercy on who I will have mercy. True reconciliation will not be forced on Ogiame. There is no son or daughter of Itsekiri that will hold this throne to ransom and so the terms of reconciliation will be determined by Ogiame.
"The reason we are doing this publicly is a divine one. I have struggled, resisted trying to come down and be vulnerable before my people. It is not an easy thing to do."
At this juncture, Chief Ayiri Emami was said to have walked out on the Olu, reportedly saying, he remains the Ologbotsere. According to the report, Chief Ayiri said "he is still in possession of the traditional beads that were presented to him by the former traditional ruler, HRM. Ogiame Atuwatse II and  HRM. Ogiame Ikenwoli and the Uda."
He was said to have displayed the traditional beads and the sword Chief as he addressed members of the Ologbotsere descendants and supporters who accompanied him to his residence. Spokesman for the Ologbotsere descendants worldwide, Alex Eyengho, was quoted as saying that that the Ologbotsere title is "till death".
He explained that Emami cannot accept a lesser title due status as an inheritance from his father in the name of peace, noting that the acceptance of such resolution would be tantamount to  the "peace of the graveyard".
Although our reporter could not confirm the development, it was reported that the former President of the Christian Association of Nigeria, Pastor Ayodele Joseph Oritsejafor also walked out of the meeting. Former Governor of Delta State, Dr. Emmanuel Ewetan Uduaghan was reportedly present at the ceremony and remained there until it ended.