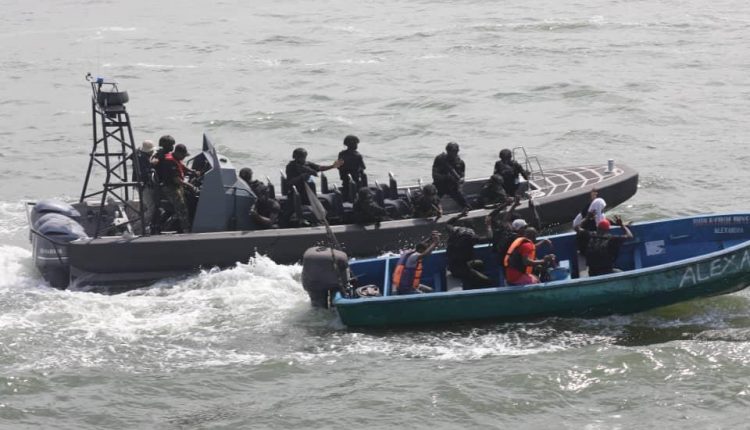 BY EGUONO ODJEGBA
Barely 24 hours after the successful official launch of Nigeria's Integrated National Security and Waterways Protection Infrastructure project, otherwise known as 'The Deep Blue Project' (DBP) by President Muhammadu Buhari, the inaugural plenary meeting of the GULF OF GUINEA MCF/SHADE FORUM, under the auspices of the ICC Yaoundé and Nigeria  have been scheduled for Wednesday 14th July.
Apparently the first ever most ambitious maritime security initiative with the widest possible architectural framework, in which the Nigerian Maritime Administration and Safety Agency (NIMASA) deployed 16 combat ships, 3 helicopters and a drone, the initiative promises to route  piracy activities within the regional waters.
It will be recalled that DG NIMASA, Dr. Bashir Jamoh in his opening address during the launch two days ago, said, "It is worth noting that a major milestone resulting from this partnership with industry is the new Framework for jointly Tackling Maritime Piracy in the Gulf of Guinea signed and co-chaired by the Inter-Regional Coordinating Centre (ICC), Yaoundé and the Nigerian Navy / NIMASA known as GoG-SHADE.
A statement signed by its Secretariat reads: "Further to the Communiqué of the 26th April 2021 in which the later Regional Coordination Centre (ICC), Yaoundé and Nigeria announced the formation of an International Frame to provide shared awareness and de-conflict for activities in the Gulf of Guinea named Gulf of Guinea Maritime Collaboration Forum – SHADE (GOG MCF/SHADE), we are pleased to announce the Inaugural plenary meeting will take place on Wednesday 14th July, 2021.
"The online meeting will be hosted by the Gulf of Guinea Maritime Institute (GOGMI) in Accra, Ghana and will be by invitation of the SHADE Co-Chairs, the ICC and the Nigerian Navy."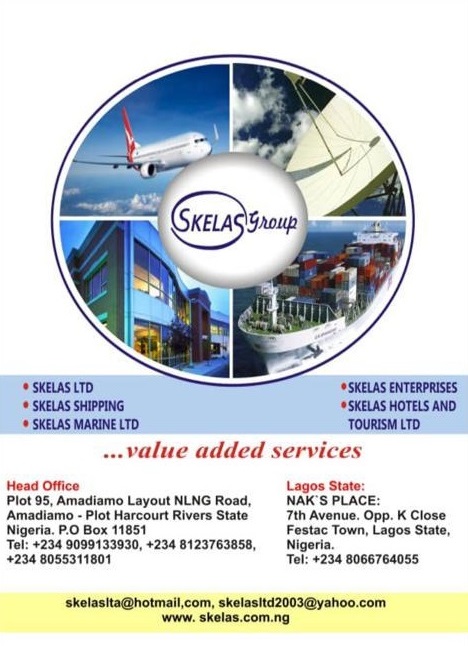 The statement added that "The meeting will be divided into 2 sessions. The morning session will formally open this historic Plenary and include welcome remarks by both regional and international dignitaries. The Plenary Co-Chairs will lead the second session by setting the vision and plan for what the GOG-MCF SHADE will seek to accomplish.
"Their intent is to produce meaningful actions and measures that translate to a significant increase in the cooperation at sea between regional and international navies, the international shipping industry, and maritime stakeholders in the Gulf of Guinea", adding:
"Three working Groups will deliver these actions: Cooperation at Sea (Operations), Reporting and Information Sharing and Air De-Confliction. Each Working Group will be chaired by a regional representative and supported by a Subject Matter Expert."
The statement dated 11th June 2021 further reads: "The first GOG MCF SHADE will be an invitation only working meeting that will initially focus on implementing the framework, by bringing together stakeholders who have committed to tackling piracy and armed robbery at sea in the Gulf of Guinea.
"It is the express intention of the Co-Chairs to provide a full report of the activities of this forum on an ongoing basis. As the GOG-MSF/SHADE moves forward the Co-Chairs will review and adapt the meeting as required to achieve the results that this forum is set up to deliver."