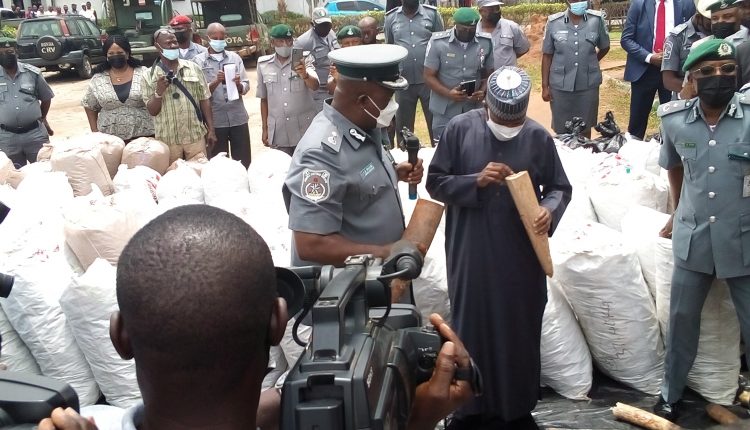 Ali identifies factors driving illegal export of wildlife
As Strike Force spoils N22b shipment
BY FUNMI ALUKO
Comptroller General of the Nigerian Customs Service (NCS) Col. Hammed Ibrahim Ali (Rtd)  Wednesday said lack of patriotism, economic and official corruption are part of the reasons Nigeria has become a transit route for the smuggling of high profile illicit wildlife and by products.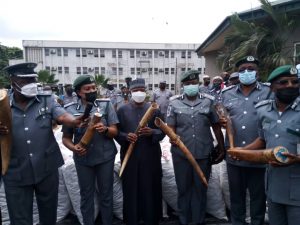 Ali who was speaking at a media briefing to showcase the seizure of a huge quantity of elephant tusks, pangolin scales and claws by the Headquarters Strike Force Team A Lagos, said the NCS will continue to collaborate with the global customs community to suppress smuggling and intercept illegal movement of items capable of compromising global health and environmental protection, amongst its other key mandates.
According to the Customs boss, the collaboration led to the arrest of 196 sacks of pangolin scales and claws, in addition to 232 pieces of elephant tusks by the Strike Force and the Customs Intelligence Unit, at a highbrow location at Lekki, Lagos; with estimated value of N22, 283,747,850.00.
Giving the breakdown of the seizures, Ali put the weight of the pangolin scales and claws at 17,137,40kg and 4.60kg, respectively, while the elephant tusks reportedly weighed 870.44kg. He explained that the operation effectively aborted the shipment of the items out of the country, adding that three foreign nationals, Messrs Traore Djakonba, Isiak Musa and Muhammed Bereta were arrested in connection to the seizure.
While hinting that the arrested suspects will soon be charged to court and prosecuted , Ali said that the suspected kingpin, one Mr. Berete Morybinet, also a non Nigerian is on the run; even as he has been advised him to report to the authorities or risk being pursued and smoked out from wherever he may be hiding.
"Security agencies at all entry and exit points are on red alert to track and arrest him to face justice. He is therefore advised in his interest to surrender himself to the NCS", Ali said.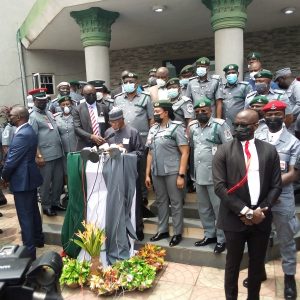 Ali said that the seizures falls under export prohibition schedule V1 of the extant Common External Tariff which prohibits their exportation, noting that Nigeria is a signatory to CITES Convention, hence cannot be used as transit hub.
His words: "The ever increasing and relevant functions of the global customs community demonstrate the necessity of customs actions to raise revenue, suppress smuggling and intercepts illegal movement of items that can compromise national security, economy, health and environmental protection.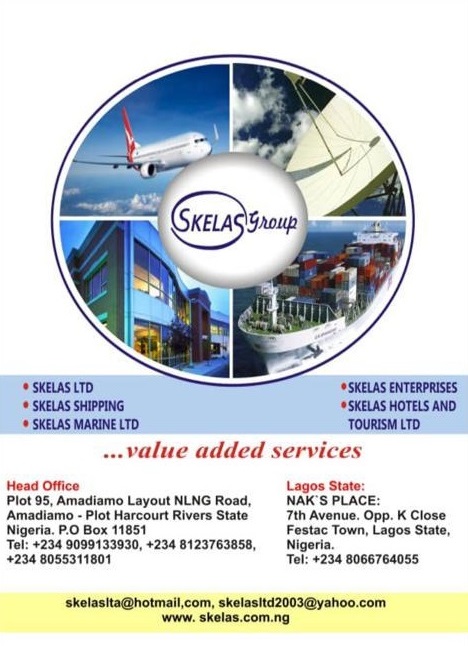 "Deforestation and depletion of wild life especially, the endangered species have been of global concern with nations collaborating, sharing intelligence and expertise that will stamp out indiscriminate killing of endangered species.
"In line with global best practices, NCS has been in robust collaboration with embassies of US, UK and Germany with other credible international bodies already indicating interest to join our quarterly meeting that provides platform for shared experiences.
"I am therefore happy to announce that our extensive collaboration yielded credible intelligence that triggered swift and comprehensive action by the Customs Intelligence Unit and the Headquarters Strike Force. This led to the evaluation of sacks of different kilograms of pangolin scales and elephant tusks at a location of Eastern Side of Ijeoma Street Lekki, Lagos State."
He continues: "Proper examination of the sacks reveals the following: 17, 137. 40 kg of pangolin scales (196 sacks); 870.44kg of elephant tusks; 4.60kg of pangolin claws; all with estimated value of N22, 283, 747, 850.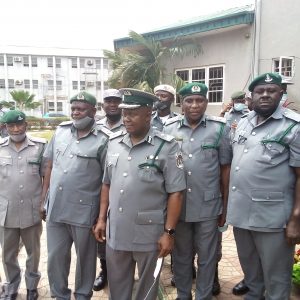 "It also falls under Export Prohibition schedule VI of the extant common external tariff which prohibits their exportation. Nigeria is a signatory to CITES convention, hence cannot be used as a transit hub."
It will be recalled that the Ahmadu Shuaibu led CG Strike Force last month also impounded four containers load of unprocessed woods worth N373.5 million, summarily aborting the offensive shipment to Asia.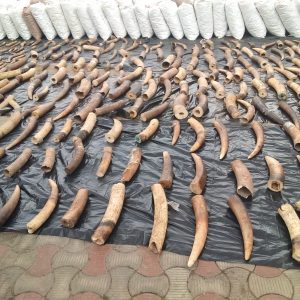 Shuaibu, a deputy comptroller of customs recently said his team recovered a total of N1.9billion revenue receipt January to June 2021. He said the team and its officers have resolved to focus greater attention on identifying dangerous exports before they are shipped, lamenting that unscrupulous businessmen have been discovered to be exploiting the federal government's efforts to improve export trade by indulging in illegal shipment of woods classified as endangered environmental items.
He vowed that his team would spare no effort in ensuring that all those involved in the illicit trade are routed, arrested and prosecuted, in addition to the customs service taking firm steps to puncture hole in their wall chest of funds, by way of seizures.
While showcasing the woods and other seized items recently at the Ikorodu Government Warehouse, Lagos, the Zone A Strike Force Coordinator said export of unprocessed woods and allied products was banned by the Federal Government in 2019 in order to protect the nation's forests.