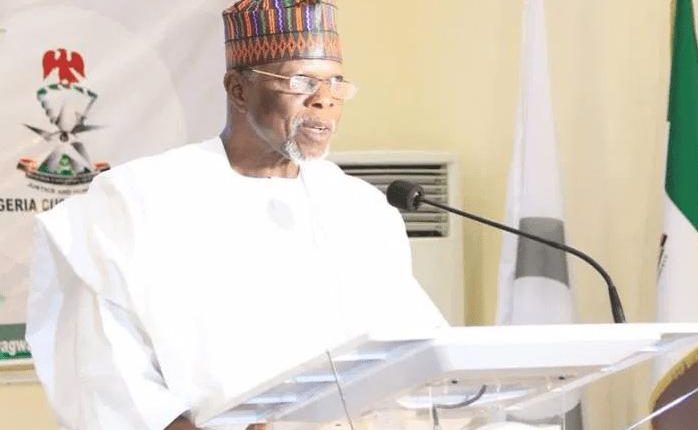 The Nigeria Customs Multiple Layers of Checks
BY EGUONO ODJEGBA
The culture of lawlessness and greed in our national life is also painfully reflected in the conduct of national and international trade, setting us apart as a people with incurable penchant for non compliance even in the most basic of civic responsibility.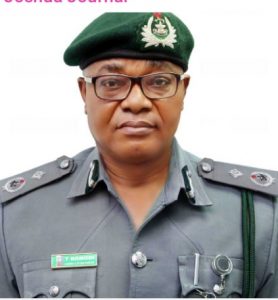 Any objective observer would have also noticed that this high level intransigence exist not only in customs trade but also in other areas of our national lives, necessitating the unending rigours of all forms of interventions that has given birth to multiple layers of policing and monitoring; not only in the Nigeria Customs Service but virtually across agencies.
This shameful culture of our seeming inability to obey rules and laws has continued to produce a plethora of elongation of check systems, to which we are all guilty as individuals or officials in government circles.
If we have any sense of fairness, we should be bound by the ensuing embarrassments in the elongated structure of checks which very many well meaning people, as well as even the law breakers and non compliant traders amongst us, like to complain about.
Every system audit will continue to explore possibilities to close emerging gaps even at the risk of erecting multiple policing; and the society that encourages this sordid reality has no moral grounds to remonstrate.
For a long time already, the Nigerian Army, Navy, Police, Civil Defence amongst others have established this multiple monitoring system in the face of rising challenges by Nigerians to cut corners and to break the law; a culture that has become all pervading and embedded in our national live. Hence, despite that police officers are everywhere minding their respective routines, we still have em-placed the IGP Special Monitoring Task Force, the AIG Task Force, and the Commissioner of Police Roving Team etc, as counter check measures.
Like in the larger society, quite a number of Nigerians engaged in importation and the allied value chain have not proven to be any different in terms of compliance with customs extant rules. The literary icon Chinue Achebe wrote in one of his novels that 'Eneke the bird said since men have learnt to shoot without missing, he has learnt to fly without perching.'
No customs service anywhere in the world challenged by our kind of peculiarity, non compliance attitude and penchant to run foul of the rules will fail to create the necessary nexus to contain acts that threatens its national security and economy; as we have seen in Nigeria for more than a decade.
It would amount to national failure for the customs service to remain static in its traditional policing at the ports while unscrupulous and undesirable elements ply their evil trade, knowing these evil men propensity to compromise few officials with low mentality in the system. And it is believed that the system is weeding them out, as they are identified.
As at last month, Government Warehouses in customs formations nationwide were said to have been filled to the rooftop with seizures of offensive imported goods. At the Federal Operations Unit Zone A, space has become a challenge, and these massive seizures are manifest evidence of our lack of compliance.
Over the years the Nigeria Customs Service has become the weeping child some over fed politicians and other office holders finds a booth of jokes and to make cheap statements to accentuate their relevance.
To say that some of these unfair comments are products of lack of proper understanding is an understatement. While it is noteworthy that some of the commentators are truly concerned, perhaps it would be best to first of all seek clarifications before making some of these unsubstantiated, ill informed and outlandish statements that seek to question the morality of the customs service essential multiple checks.
Nigerians must understand the challenge the customs service is daily faced with, the challenge of stemming national insecurity partly enabled via illegal importation and clearance of dangerous drugs, arms and ammunition.
Often the customs leadership has come under attacks for its perceived failing to sanction compromised personnel in its fold, such as the Valuation Officers, Releasing Officers, and heads of Customs Intelligence Units and Enforcement Units; from where some of the affected goods were documented, processed and released. What is not known to the public is there are reports of such regular actions that are usually not news for public consumption.
In the civil and public service, errant personnel are occasionally sent packing, but unless their cases are extremely high profile and bothers on security, they are often treated quietly and in-house. Those familiar with Col. Hameed Ali (Rtd) the incumbent customs service boss says he is the last CEO in this government to condone unbecoming acts of official compromise or negligence.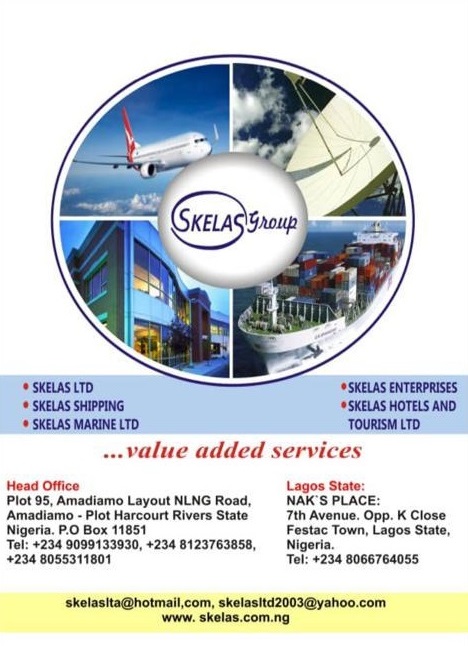 As a critical arm of the government, while the public should strive always to understand its actions as being beneficial for our collective good, perhaps more awareness creation through the media is required to routinely sensitize Nigerians on the imperatives of customs trade compliance and of equal importance, awareness creation about the imperative of mounting as many gate keeping as possible to checkmate infiltration of offensive and prohibited imports.
To suggest that the customs should restrict itself to the port and other entry points in its fight against smuggling is to suggest that society view the service and its officers and men as super humans, to be able to pick up every piece of signal magically about any economic or security violations.
The detection of economic crimes by customs requires diligent cargo profiling and intelligence gathering; and the later can be obtained at any material time. Active intelligence cannot be thrown away on the altar of trade facilitation; as society depend upon both to survive. The necessity to inter-marry trade facilitation and national security especially in our clime that reeks of law breakers becomes essential.
Apart from the customs work force been inadequate and overstretched, we have an incorrigible system given to sharp practices and unspeakable high wired compromise network that immediately poses threat to the unwary official.
It may sound trite, truth is, in the final analysis, the customs management will not take lying low reports of keeping goods already released at one customs point by another customs point for frivolous reasons.
Thus far, if there are lawful grounds to continue to isolate affected containers for additional checks and if that serves the cause of national interest, it is self evident that the affected imports in the first instance, did not avail themselves of trade facilitation. It will amount to circumventing obvious facts to argue otherwise.
The Customs Federal Operations Units and Headquarters Strike Force Teams are already serving as buffer zones for post audit administration of questionable imports. Maybe more efforts should be made to free seaports exit areas including the exit corridors of detained trucks as often complained about; which appear rare, anyway.
Just as it is puerile to suggest that parents should be held absolutely responsible for the unacceptable conducts of their children and wards, we also know that the larger society is to some extent responsible for some of our individual actions.
Imagine the number of agencies that have been created in the past twenty years to combat economic and financial crimes apart from the Nigerian Police. Our peculiar disobedience to rules and laws, our non compliance attitude is so thick and huge that a single gate keeping has proved insufficient.
As a people we must accept the inconveniences these multiple interventions impose on us, in our collective desire to have a less challenged society in terms of security breaches and spiraling insecurity; and in terms of economic sabotage through unwarranted smuggling. There is no gain saying the fact that as soon as our attitudes improve and gets better, some of these multiple checks are bound to be relaxed.
While it is important to continue to support the customs service to remain on its toe through critical criticism and reportage, Nigerians also owe it equal duty to identify with areas the service is getting it right, and to offer suggestions on how it could get better rather than the wishy-washy desire of some who wish to be allowed to continue to do as they please, known to be promoting the sustained campaign of calumny against customs about the so-called multiple policing.
According to the Customs National Public Relations Officer, Timi Bomodi, "we don't expect to get the sympathy of those bringing in offensive imports; they will shout and try to scandalize the service."
A deputy comptroller of customs, Bomodi offered more insight in the battle to protect the country and Nigerians against abusive and dangerous imports.
"We are not magicians, and if you understand some of the unethical approach some of the importers deploy, and how they are able to compromise one of two of our officers, you won't be talking how a questionable container could get as far as the gate or even outside the port before we place alert on it.
"We act when we receive intelligence our law empowers us to act at any point in time. We are not limited by time, we have a duty to promote trade facilitation, but also let us not facilitate insecurity and even our national health as a people. Our youths are at the receiving end of some of these dangerous imported drugs.
"Take note that drug smugglers ply their trade using everything and anything to secure passage through customs entry points. Customs will not say because it has passed one customs point, it should be allowed to go, no, we don't work like that. Security duty is not bound by time, that is why customs can come to your bedroom to search if it has active intelligence that you harbour offensive customs item."